Helping is healing, and I am beginning to see what a beautiful thing this is from both sides of the coin.
Have you ever heard people talk about the idea that you begin to feel better once you stop focusing inwards and start focusing outwards?
I'm not just talking about when we're physically sick, but also emotionally drained or anything else that leaves us in a state of sickness.
In the thick of Colitis, SIBO, exhaustion from Adrenal Fatigue and combination of it all, I would find myself down in the doldrums for days, then weeks, then months. "Poor me," "This is hard," "Why is this happening?" etc.
And even though I no longer feel ashamed for the emotions that go along with these illnesses, recently I discovered how helping is healing and my view, along with healing efforts, is changing.
Helping is Healing
Click HERE to save this post for later.
Just prior to our Minnesota trip this summer, a friend sent me a text, which included many personal things, but asked, "I know you're super busy these days. But I was wondering if I could commission you for 1 to 2 batches of broth a week?"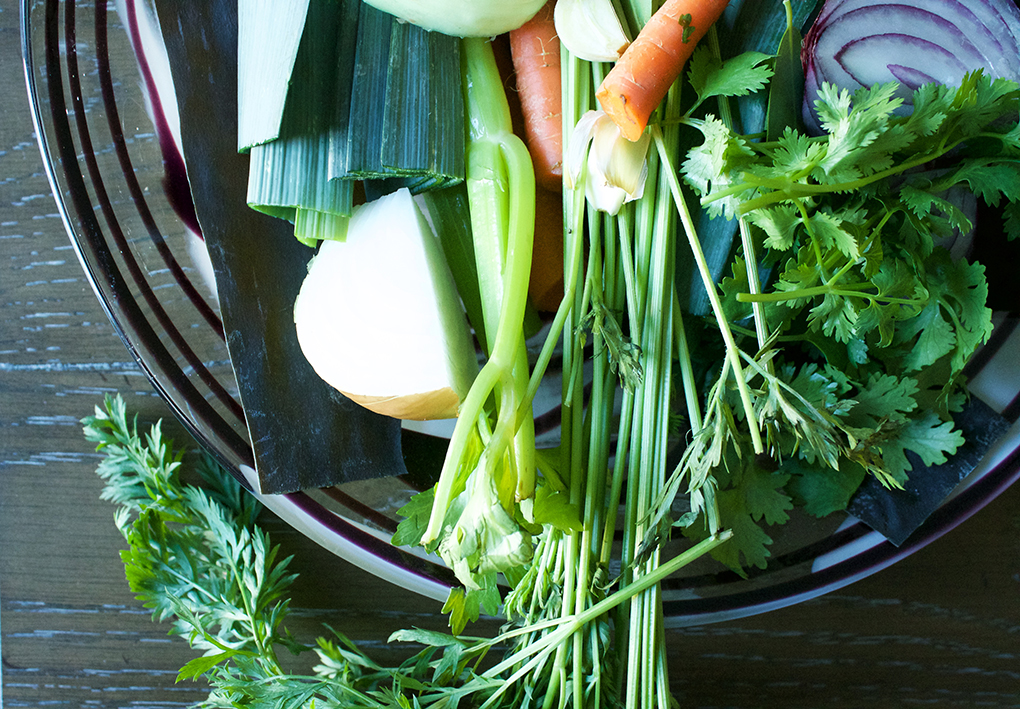 In a heartbeat, I said, "Yes, of course."
This is not my story to tell, but there is a cancer illness involved. In addition to treatments, my friend wanted the most nutrient-dense food options available at all times for her loved one.
So each week since, I've made 1 to 2 batches of my homemade bone broth (on average) per week.
I make the broth, let it cool, and place it in glass jars.
Then, once every week or two, I take the jars and deliver them to my friend, who then delivers them to her loved one.
The process starts over, and new batches begin.
I have been so wrapped up in helping her and making the broth, that truth be told, I spend far less time focusing inwards.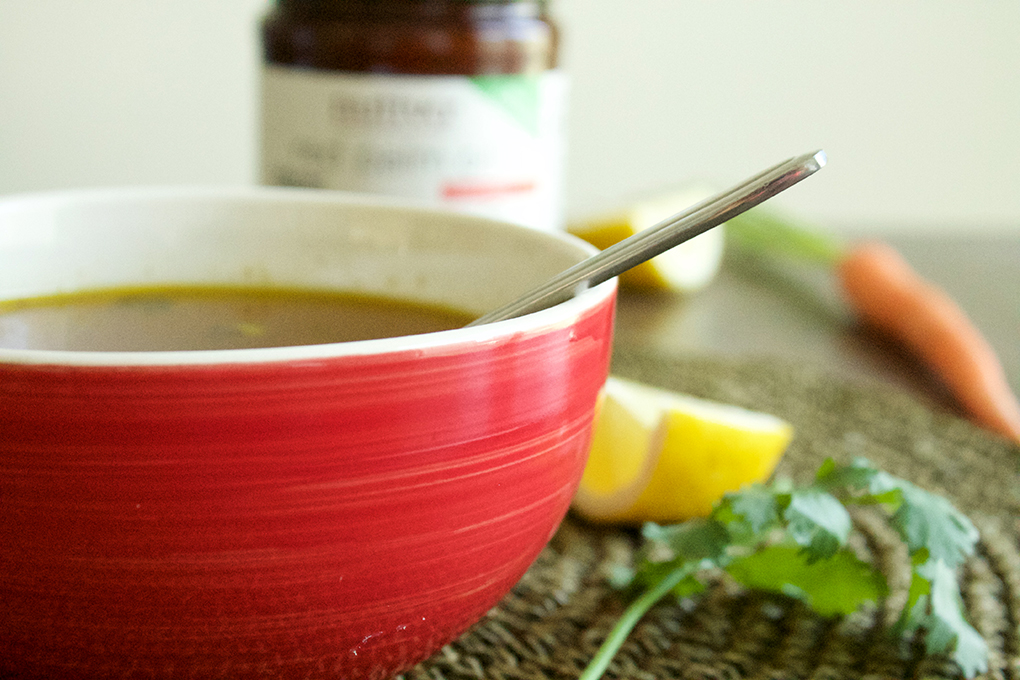 Am I still sick?
Yes, of course, I am. As I mentioned in 7 things about SIBO, I don't believe that many people (or really anyone) can be "cured" from SIBO for life. Somedays I think I'm about to relapse; other days I still feel a new lease on life.
I am not sold on the idea that my Colitis is completely healed, and I know for certain that the Adrenal Fatigue hits me hard many days.
But all-in-all, I am living life, and I am far from giving 100% attention to the things I have, but which do not define me.
Dwelling on anything makes anything and everything worse. Illness is no exception.
The more I focus outwards, the less time I have to focus inwards.
I live as well as I quite possibly can, but what I am learning is that there are not enough hours in the day to spend on both obsessing and giving. And how beautiful it is to give than to obsess.
Between the broth, our littles, Ceci, Ryan, other family matters, and several other things I do on a day-to-day basis, I am finding that the shift towards helping is healing.
Sick? Depressed? Lonely? Tired? Emotionally spent?
Try it. Give. Focus outwards. Take the things causing you the most pain, and turn them into helping someone else. You won't regret it.
p.s. I Googled, "Helping is Healing," and I stumbled upon another blog post I enjoyed around the topic. You might, too! When Helping Others is Healing to Ourselves
Xox,
SKH
You will heal. I will help.