I spent last weekend in Sedona, Arizona with friends. It was a totally relaxing, fun, and stress-free few days. I'm feeling super refreshed, and was thinking about how people always say, "…..but I'm not stressed." You might not be; you might also totally be. So many times we are completely stressed and bent but have no clue. I'm giving you the clues today with 23 stress symptoms.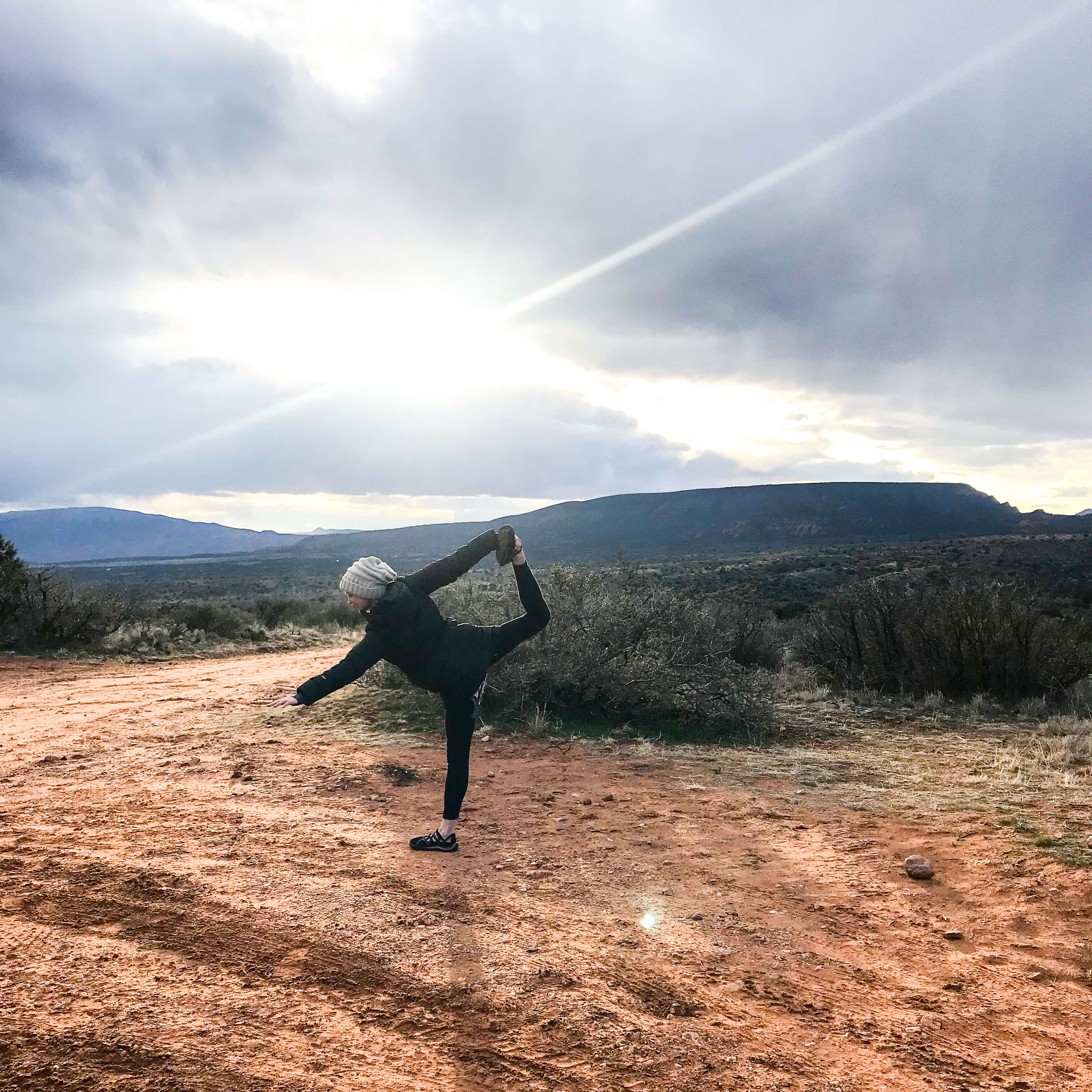 Seriously, Sedona was filled with nothing but playing, laughing, exploring, and being.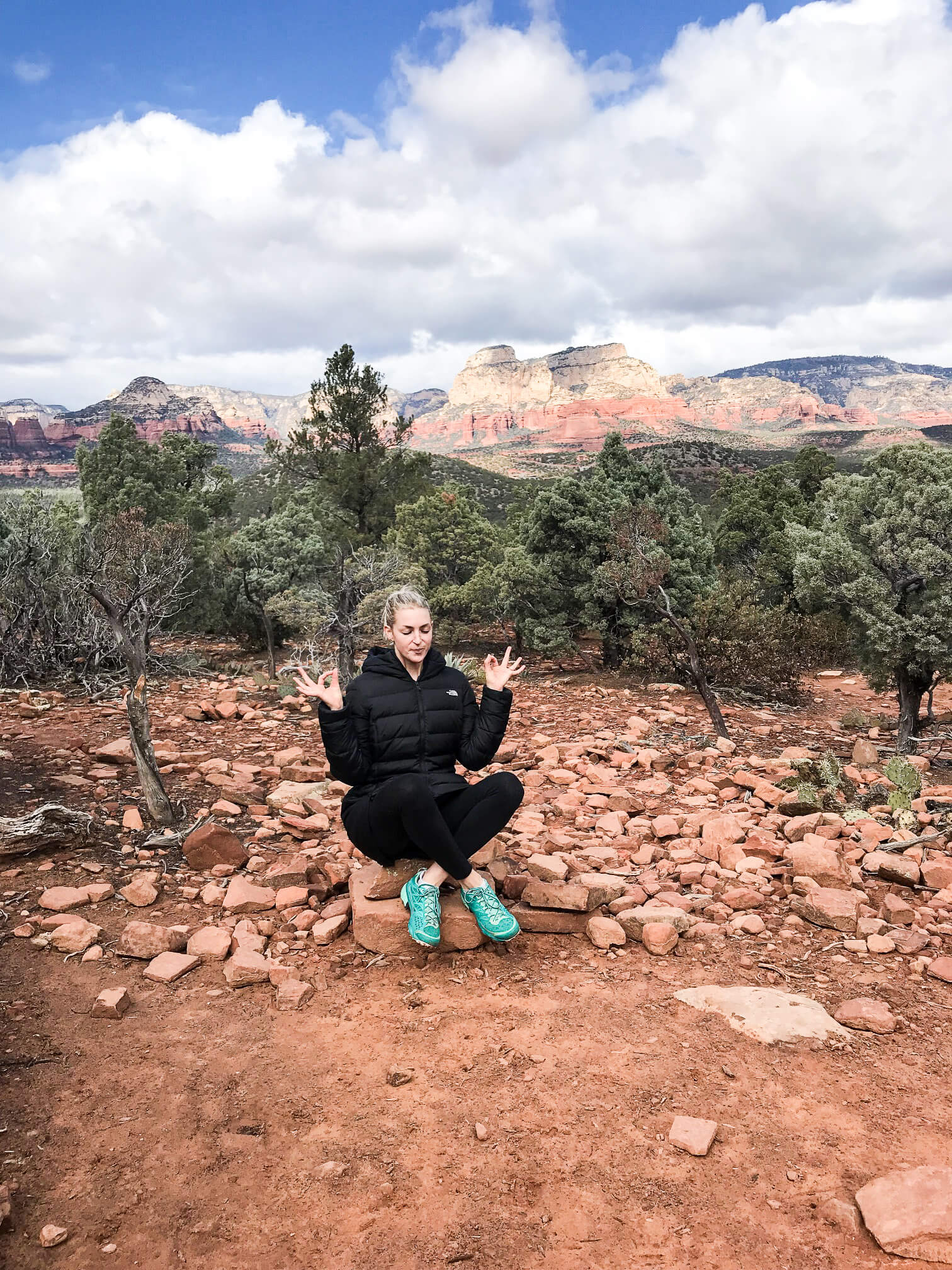 I have approximately 7,089 pictures like this. Looking at them over-and-over makes me so happy; calms the nervous system.
Like any other signs and symptoms list, do be aware that this list of 23 stress symptoms could also be symptoms of something else.
The reason I'm sharing them as such a compounded list is to show that stress can have far more effects on the body than most people think. And the reason this is so important for you is because stress can and does wreak havoc on the gut; it is also one of the prime reasons people are never able to fully heal.
Identifying the symptoms is step one.
23 Stress Symptoms
Click HERE to save this post for later.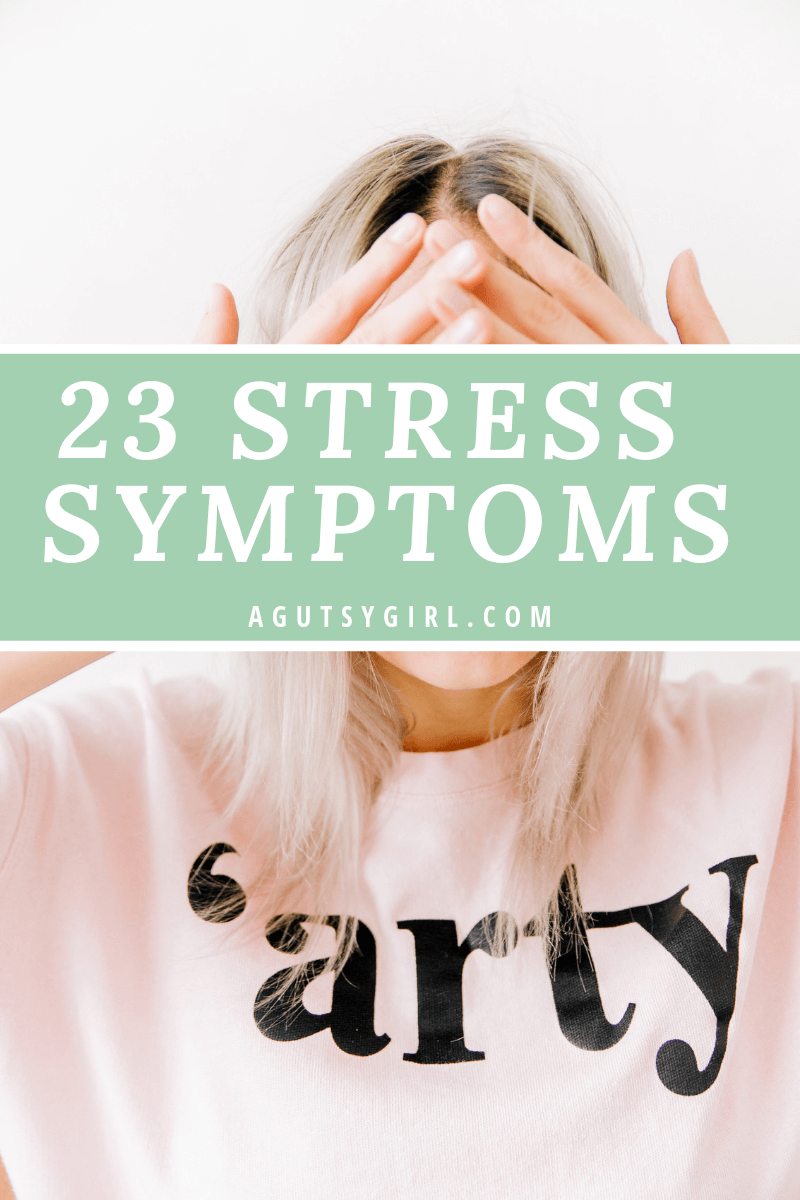 Acne. Gut-brain-skin.
Easily agitated. Are you on edge and snapping more than usual?
Feeling overwhelmed.
Having difficulty relaxing and calming/quieting the mind.
Avoiding other people.
Chronic anxiety.
Decreased energy. The effects of too much stress can be draining.
Headaches. Physical pains can and do catch up when we are under too much stress.
Upset stomach. This can include any or all of: diarrhea, constipation, alternating diarrhea and constipation and/or nausea.
Insomnia.
Illness due to a lowered immune system.
Clenched jaw.
Constant worry.
Inability to focus.
Lack of breath. How often do you find yourself without breath? You're holding it in, not taking deep breaths, and it's creating even more stress.
Changes in appetite. This could be eating more or less. Some stress eat; others don't eat at all.
Chronic pain.
Changes in libido.
Rapid heartbeat.
Sweating.
Increased use of drugs and/or alcohol.
Exercising more or less.
Difficulty making decisions.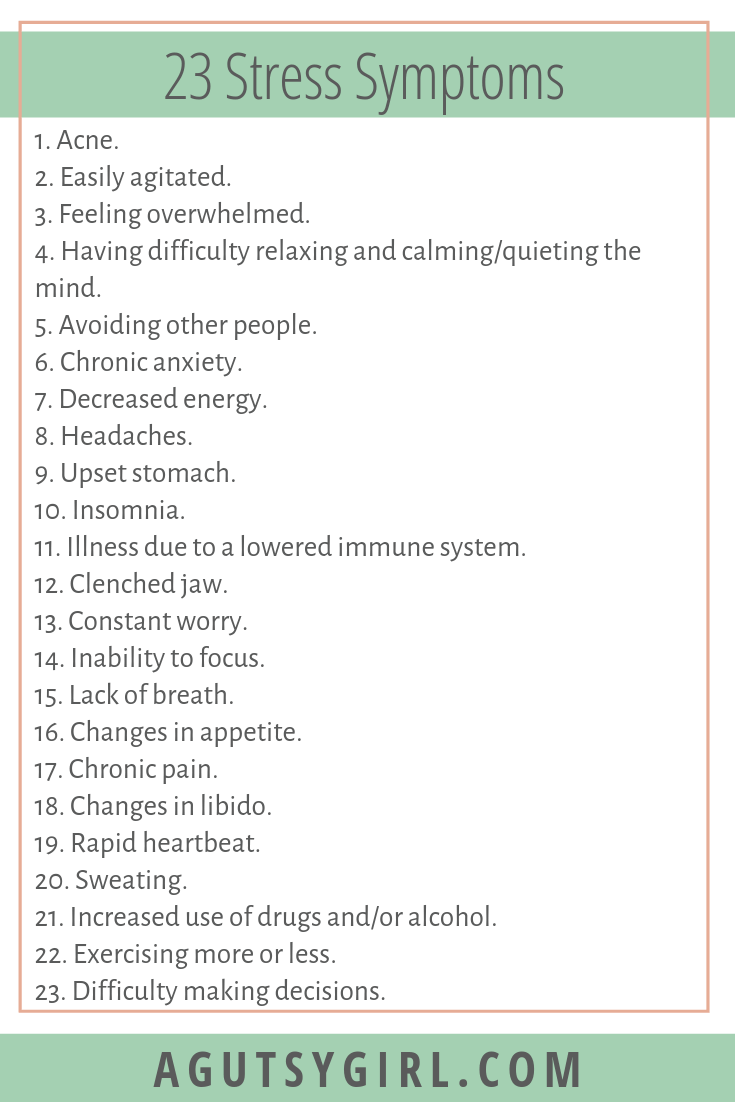 You can also grab a list of 50 HERE.
Sources: HERE, HERE, HERE, HERE, and HERE.
So you're stressed. You've got that (clearly) figured out. Now what? First, check out these 28 ways to reduce stress. Then, stay tuned for even more ways (I wrote that list back in 2015 and have done a lot of exploring and practicing since).
Question: How do YOU know if you're stressed? Any of the above you've never thought of as possibly related to stress before?
Xox,
SKH
You will heal. I will help.