Time for 'A Gutsy Girl's Favorites Issue 13.'
"But wait," you're wondering. "Where are issues 1-12?"
They are all here, just hidden. I haven't done one of these in a hot minute. Issue 12 was published on August 25, 2017.
I'm bringing these back to life since I do far less "fun" and personal posts like these.
You're going to like them, too, since I recently did a random Amazon Prime unboxing on my Instagram Stories and the darlings had so much fun with it.
So here we go…..A Gutsy Girl's Favorites Issue 13.
By the way, I am likely to only do these on Saturday or Sundays because they are not the heavy-duty meat 'n (sweet?) potatoes content I really love giving you. Girl's gotta have some fun, you know?!
A Gutsy Girl's Favorites Issue 13
Click HERE to save this post for later.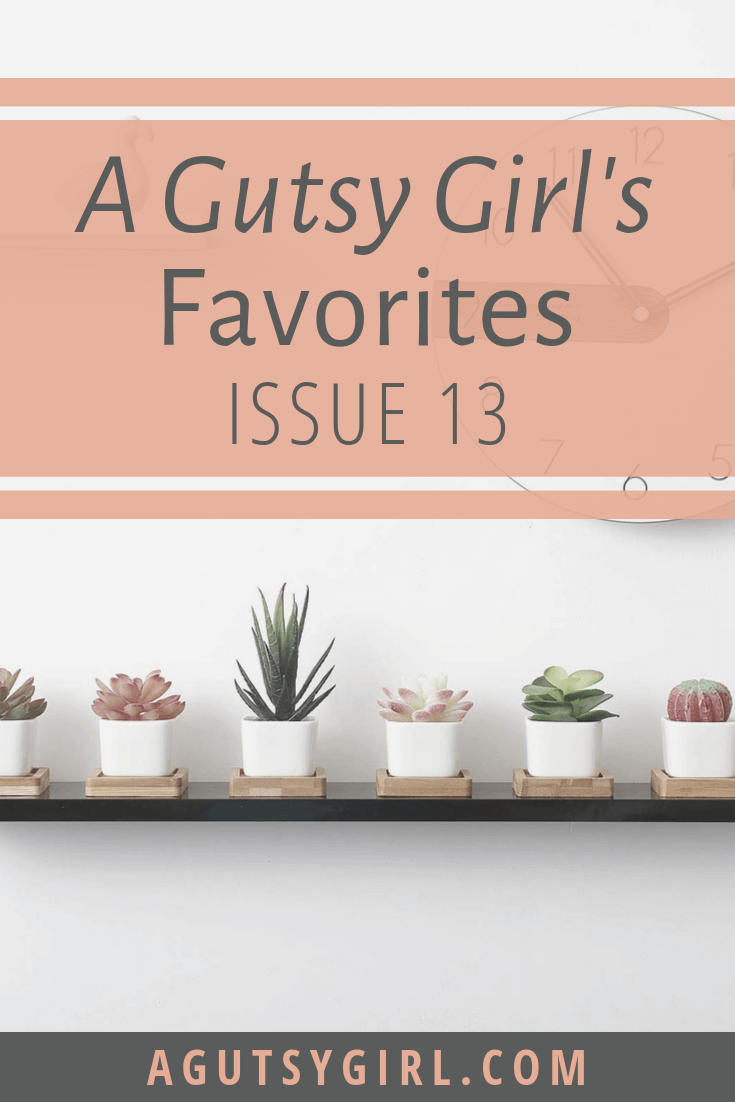 Body into Balance: An Herbal Guide to Holistic Self-Care. I've always been into spices and herbs. They are truly magnificent. But now, I'm wanting to learn everything I can about them as they relate to helping you! While in LA, Abby and I found this book. She bought it first, I reviewed it, loved, and grabbed my own copy.
Farmhouse style (on Amazon). You guys! I'm finding some really cool things – farmhouse style – also just random house-style – on Amazon. I grabbed THIS Christmas pillowcase cover and THIS rustic tissue box cover. Don't worry! I shop a ton locally, but I like picking out things from many different places.
Beautycounter Holiday. It's here! We have released the holiday collection, and you can see it all HERE. My predictions for the top sellers include:

Smart Sweets. I. Am. Obsessed. These are the best treats since sliced bread. They are not for every gut, but I'm digging them. I bought a box of 12 bags on Amazon. They are now available at a ton of stores nationwide.
Root Vegetables. It's fall, which means root veggies galore. Do you like them, too?
Articles of Society Jeans. I wear these all the time. I have the first ones, and got them at Nordstroms.
Mini Ceramic White Succulent Pots. Are these adorable or what? I bought 2 sets from Amazon. We set them on the ledge above our bed. I found some fake, mini succulents to place in them at a local shop.
New shades. I grabbed a pair of THESE fabulous shades after I wore Abby's every single day in LA. They are big and fantastic!
Ceci. Ceci has been here for over a week now. And we have done all the things; a trip to Chicago, box seats at the Armory in Minnesota for Lizzo, Mall of America, nails, and several other random things. She's leaving tomorrow, BUT we started planning our next trip to Italy to see her!
Favorites
And there you have it. Now tell me….anything new and lovely you found lately? Let me know if you have any of these on my list!
Previous Favorites
Xox,
SKH
You will heal. I will help.