I can finally say that A Gutsy Girl's Bible: a 21-day approach to healing the gut is here, ready, and available for purchase.
What feels like a long time coming truly has been a long time coming.
After all, here is the timeline for the book:
I created this concept of A Gutsy Girl's Bible in 2012, releasing the first-ever one sometime around then.
In 2016, the 2.0 version was released as 119-page e-book.
Then, the 3.0 version released in 2018, as a 286-page e-book. That final version released just a couple months after I healed for the final time.
And after many requests for a physical book plus my ability to stay healed (4+ years already!), I decided to turn it all into an (almost) brand new product adding to the A Gutsy Girl Collection — A Gutsy Girl's Bible: a 21-day approach to healing the gut.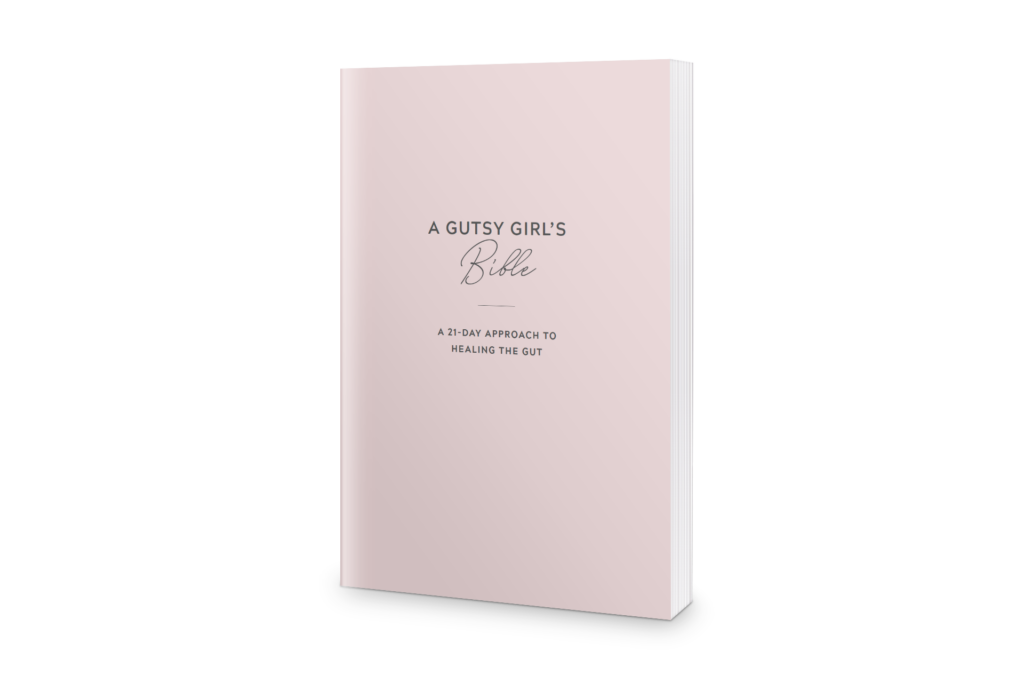 This book is titled A Gutsy Girl's Bible, not The Gutsy Girl's Bible, for a reason. What I know to be true is that there are a million ways to approach anything in life, and healing the gut is no different.

AGG
A Gutsy Girl's Bible: a 21-day approach to healing the gut
Click HERE to save this for later.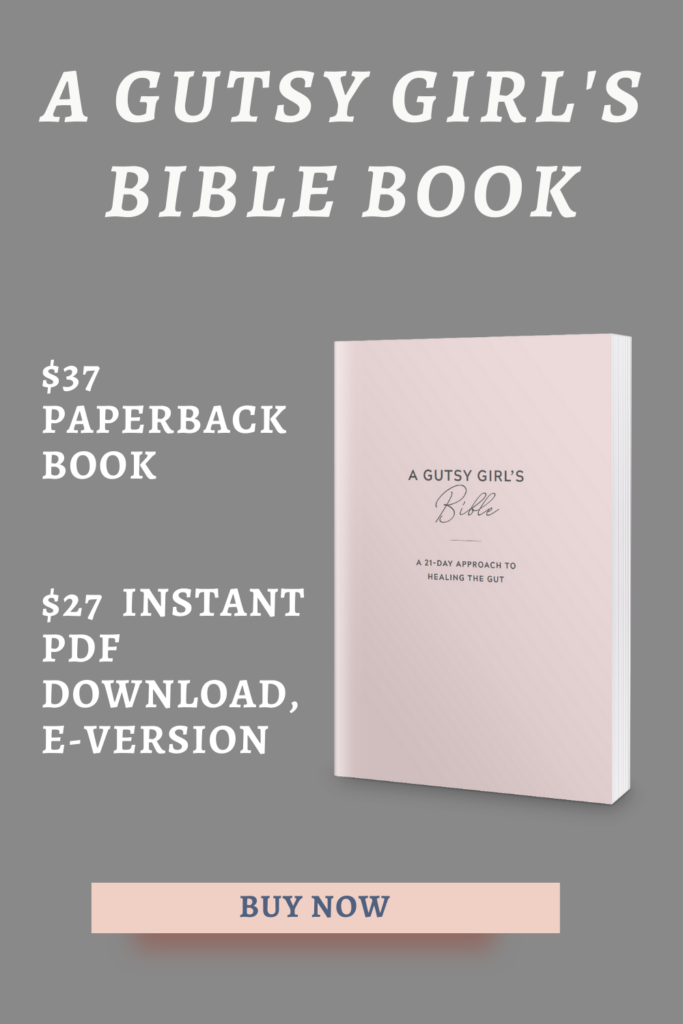 If you're interested in a quick flip through of some pages in the book, here you go:
---
The entire FAQ for the book can be found HERE.
---
But there are a couple things to leave for now….
What is A Gutsy Girl's Bible: a 21-day approach to healing the gut?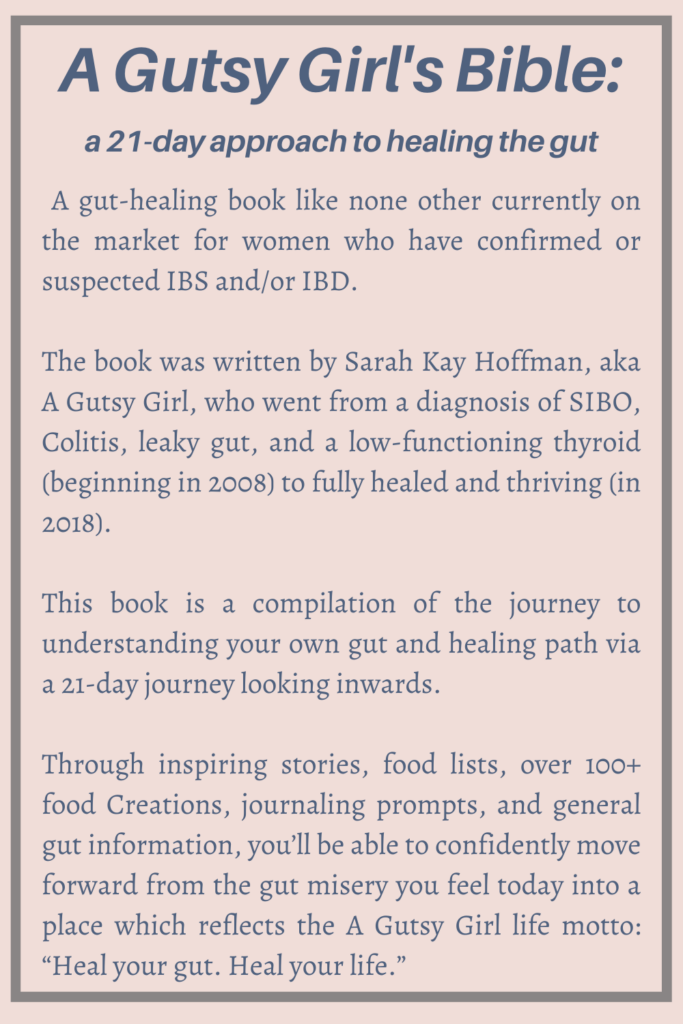 Is this book the same as the other ones?
No, not even a little bit.
Yes, there is still the 21-day journey, but I re-wrote everything from those 21 days.
I made them longer, shared new stories, and included thoughts, tips, and to-do items for each day (things that were never part of the original).
This book also has an entire book club + course + community behind it, in case that extra support + hand-holding with me is important to you!
Why did you dedicate the book to your dad?
This is, hands down, one of the simplest questions for me to answer.
Colon Cancer took my dad from me on August 13, 2019.
Day 19 in the book is titled, "Letting Go." It starts like this,
Remember that stage 4 colon cancer I told you about yesterday? Well, it took my dad away from me and from the world on August 13, 2019.

On the day my dad passed, I wrote in my journal:
I continue on, sharing my exact journal entry.
I believe, with all my heart and soul, that the irony and pain of losing my father was not lost on me.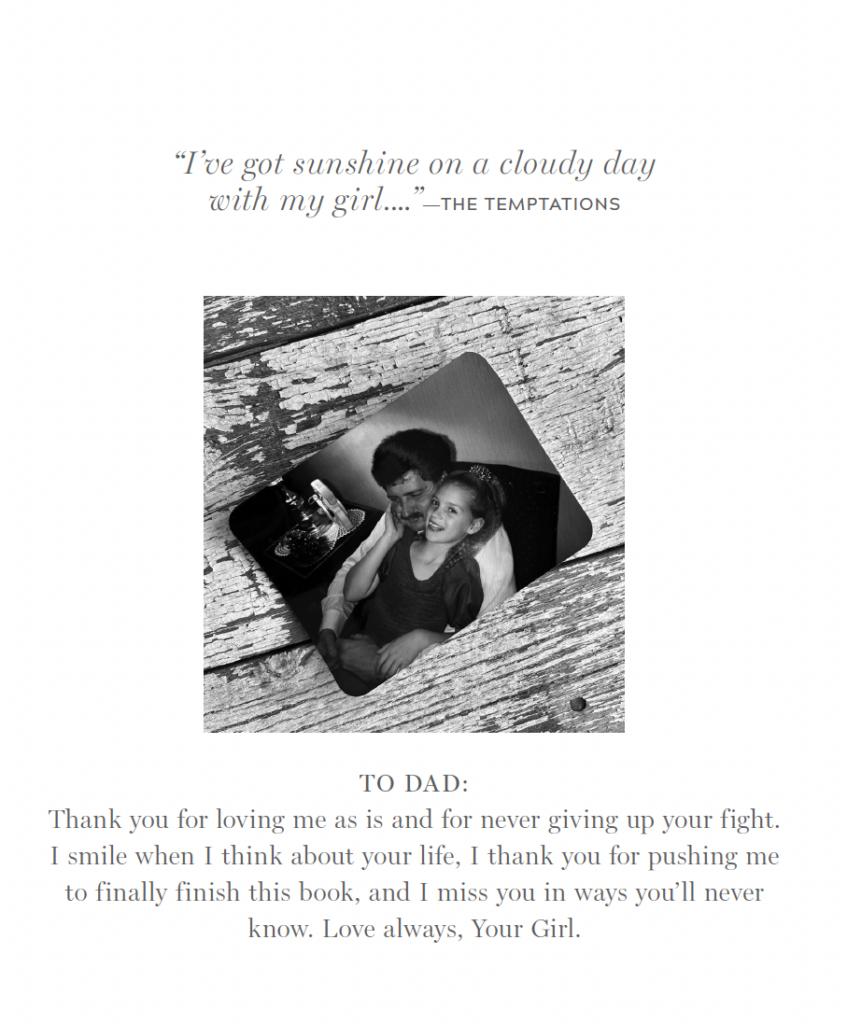 My First Book: The Leaky Gut Meal Plan
To ensure accuracy, I went back to notes with the editor from my last published book, The Leaky Gut Meal Plan.
She sent me this message on August 12, 2019,
Hi Sarah,

I hope you're doing well today! I wanted to share with you the edited and coded manuscript so you can review and provide any comments on the book. Please send in any changes to me no later than this Friday, August 16.

Your review this week is to make sure none of the editing has materially changed the meaning of your words or negatively altered your intention. I don't expect that at all, but we want to give you a chance to weigh in and make sure everything looks good to you, just in case. Once you submit the manuscript back to me with your changes tracked in MS Word, I'll review and discuss with you anything I have questions about. Once everything is set, the manuscript will go to copyediting.

General housekeeping note: the manuscript has already been coded (meaning it's been formatted specifically for the Design team to lay out the copy in InDesign) so don't worry about the header styles of chapter titles, recipe titles, etc. Please only read and comment on this document in Word; do not use any other program otherwise the coding changes could be lost.

I look forward to receiving your comments and thoughts later this week!

Cheers, (editor)
I responded to her on August 14, 2019 with a brief message,
Thank you, (editor). I will get this to you by Friday. My father passed yesterday morning, so I'm just doing all I can to hang on by these tiny threads.
I finished that book, and I did not dedicate it to my dad. It didn't make sense.
But now? In hindsight? 4+ years into my own healed life, and almost 2 years since my dad has been gone?
This book is for him.
And when you read through it, I think you'll understand why.
What is next?!
Ha! I just love this question, but no matter what – I always get it once one thing wraps up.
But I have to be perfectly honest.
I want to go far and wide with this book.
While I do have a massive e-course for beginners, Gut Healing for Beginners, my primary focus is on this book.
The goals for the book are as follows:
Get it into as many hands as possible.
Speak to various audiences on what I teach and preach through it and the inspiring messages I share through the daily stories.
Have other coaches, practitioners, etc. be able to use it as a template with their own clients and patients.
I believe that with those three things, lives can and will change.
And I'm looking forward to having you see it, too.
If you liked this post, you might also enjoy:
Xox,
SKH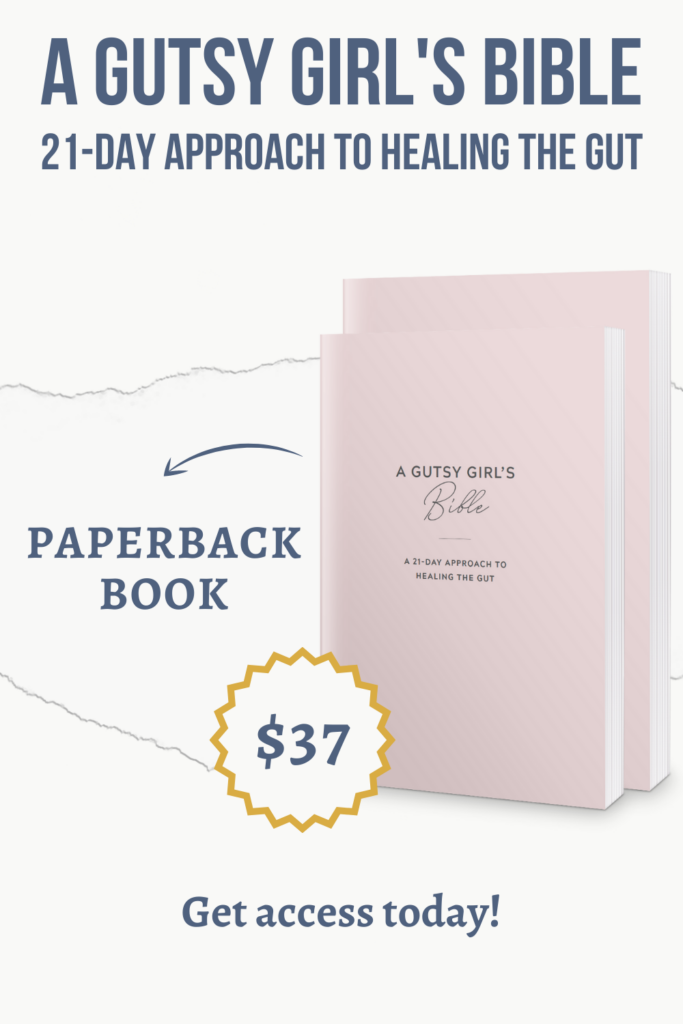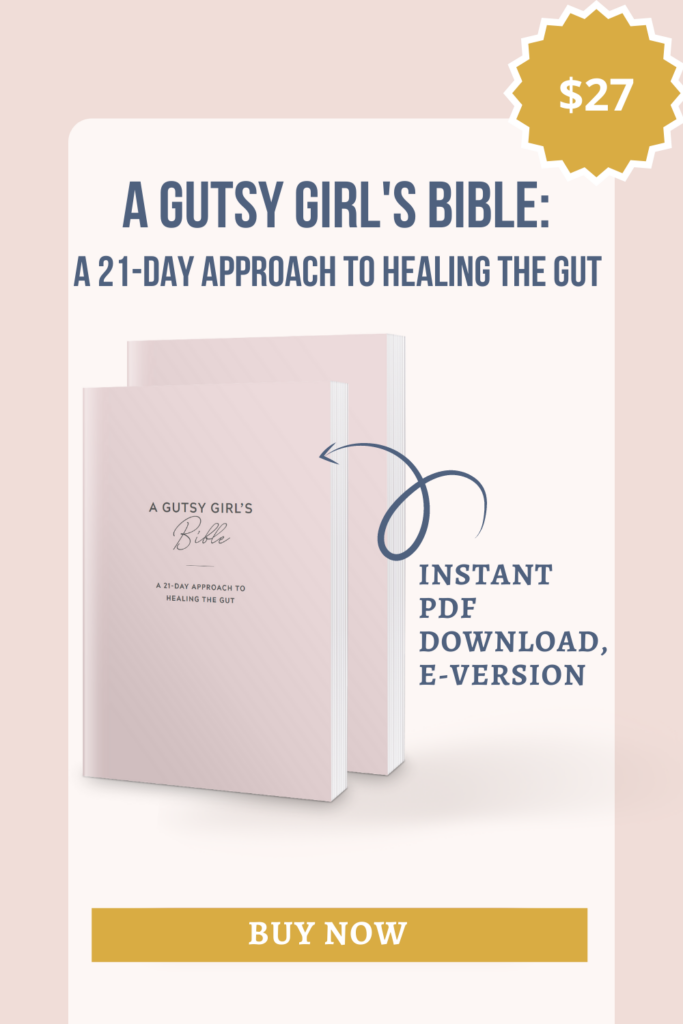 You will heal. I will help.