I'm sharing about desiccated liver today because liver is nutrient-dense.
However, for many it's just downright gross.
And I don't care how "good" something is for us; if it tastes gross, we'll never stick with it.
The only recipe I've ever made (and actually enjoyed) that used liver was my 3-Meat Greek Balls.
I still stand by them. They are great, but honestly, how many meatballs can one eat?!
Just look at how nutrient-dense liver is, though.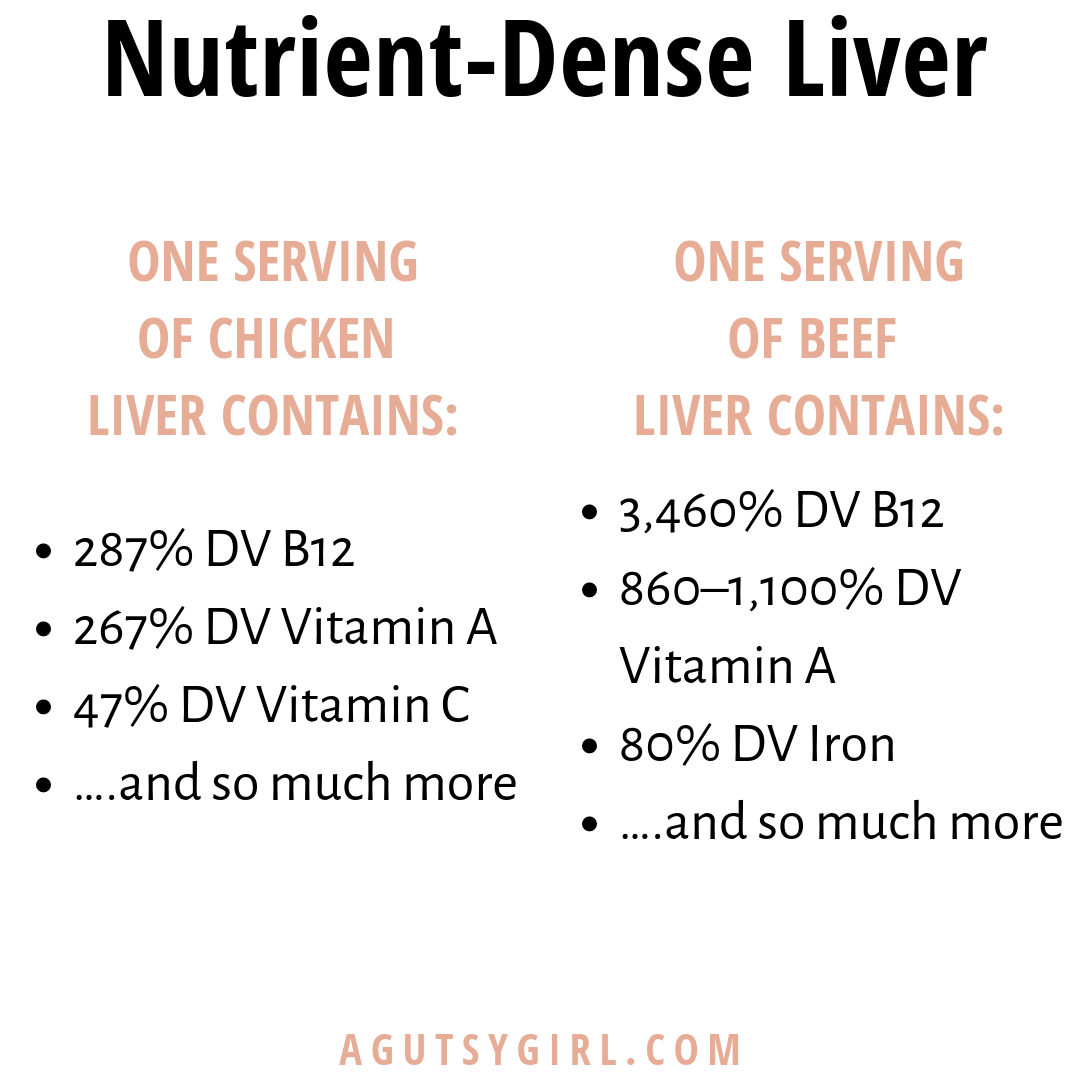 Okay, so what if you just can't stomach liver, but want their benefits?
Supplement, that's how. And Perfect Supplements makes it easy with desiccated liver (in both pill and powder form; only the pill form has no taste – see below).
What is Desiccated Liver
Click HERE to save this post for later.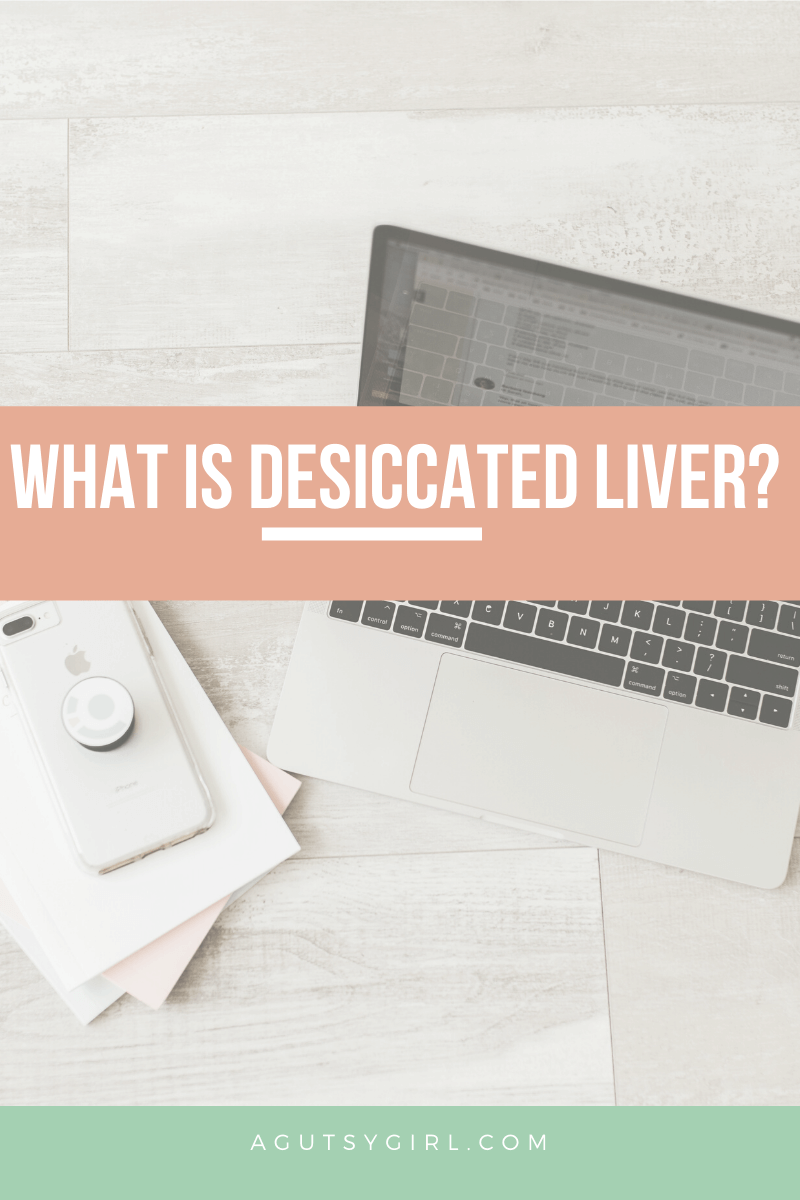 Desiccated
Desiccated is an adjective which means,
having had all moisture removed; dried out
In this context, then, it's simply a dried, powdered form of liver.
This is a great (and short – so watch it!) overview.

Depending on how you prefer taking your supplements will determine the form you can choose for desiccated liver.
Desiccated Liver Capsules
See them HERE.
Get a Daily 3g Serving of Grass-Fed Beef Liver with ONLY 4 Capsules per Day.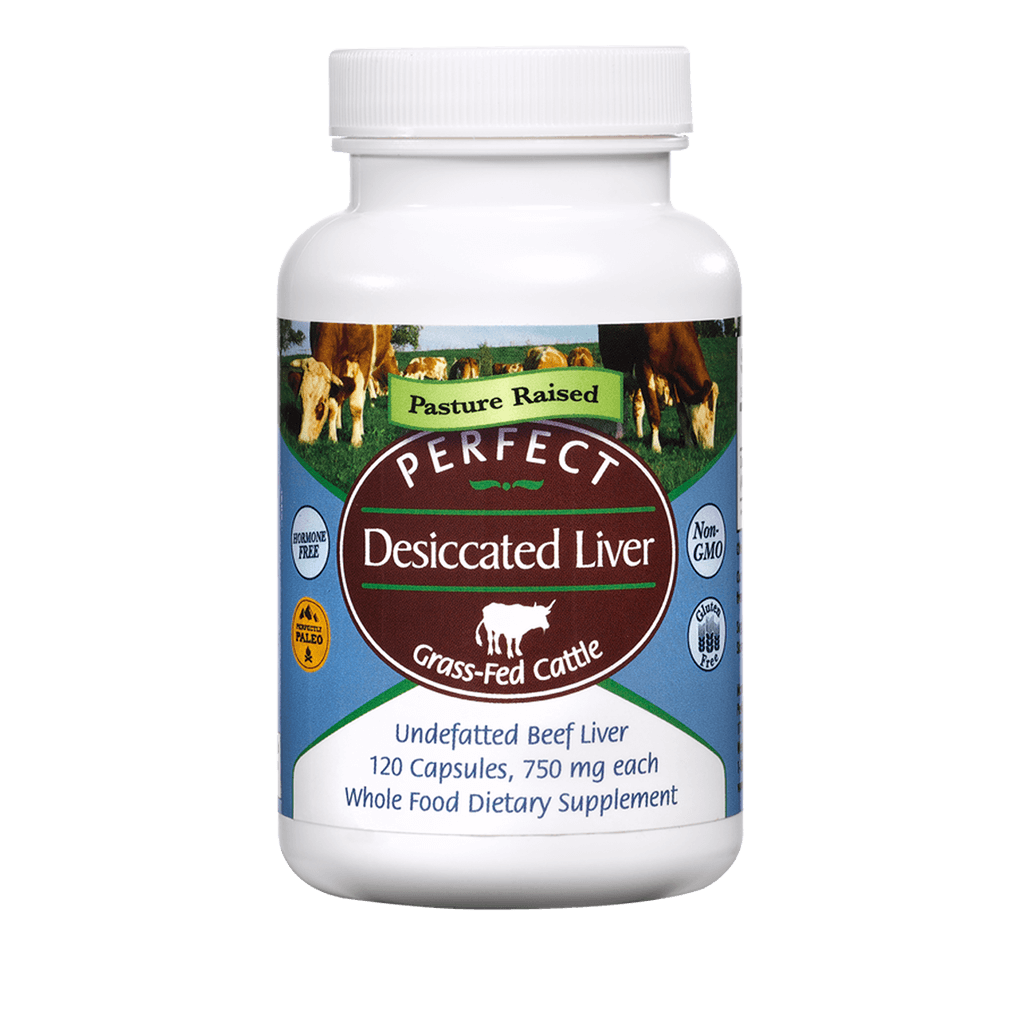 Choose this one if you:
Have an aversion to the taste of liver.
Are looking for a slightly lower price point.
Desiccated Liver Powder
See it HERE.
Get a Daily 3g Serving of Grass-Fed Beef Liver with Just 1 Scoop of Perfect Desiccated Liver Powder.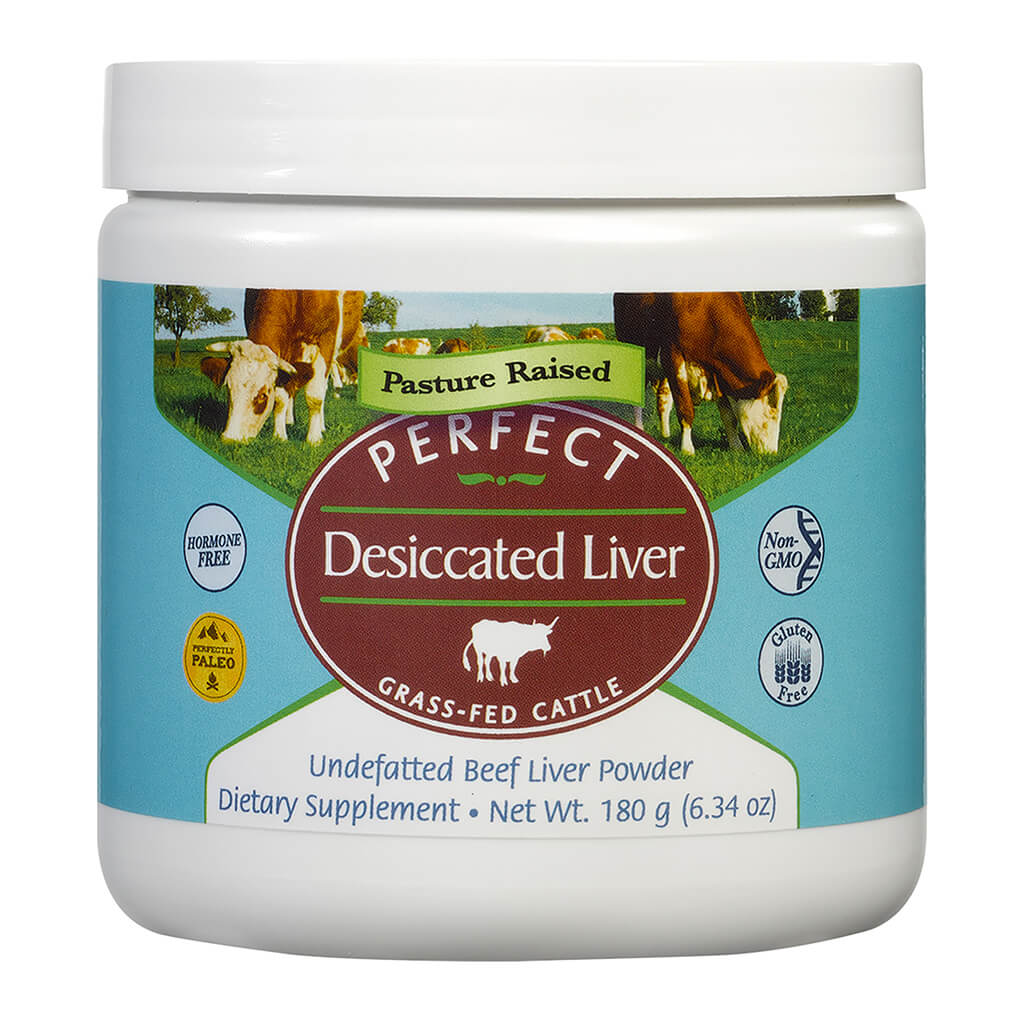 Beef Liver
Choose this one if:
Taking pills it too exhausting for you.
The taste of liver is not bothersome.
Which one would I choose? For starters, I might try the pills because these days I don't take too many pill-based supplements on any given day. Also, I don't enjoy the taste of liver.
That being said, I'm a fan of powders because they are far easier than pills. I think this would actually be very tolerable and easy if I mixed it in with any one of the broths from The Leaky Gut Meal Plan: 4 Weeks to Detox and Improve Digestive Health.
Health Benefits of Perfect Desiccated Liver
Click HERE to save these benefits for later.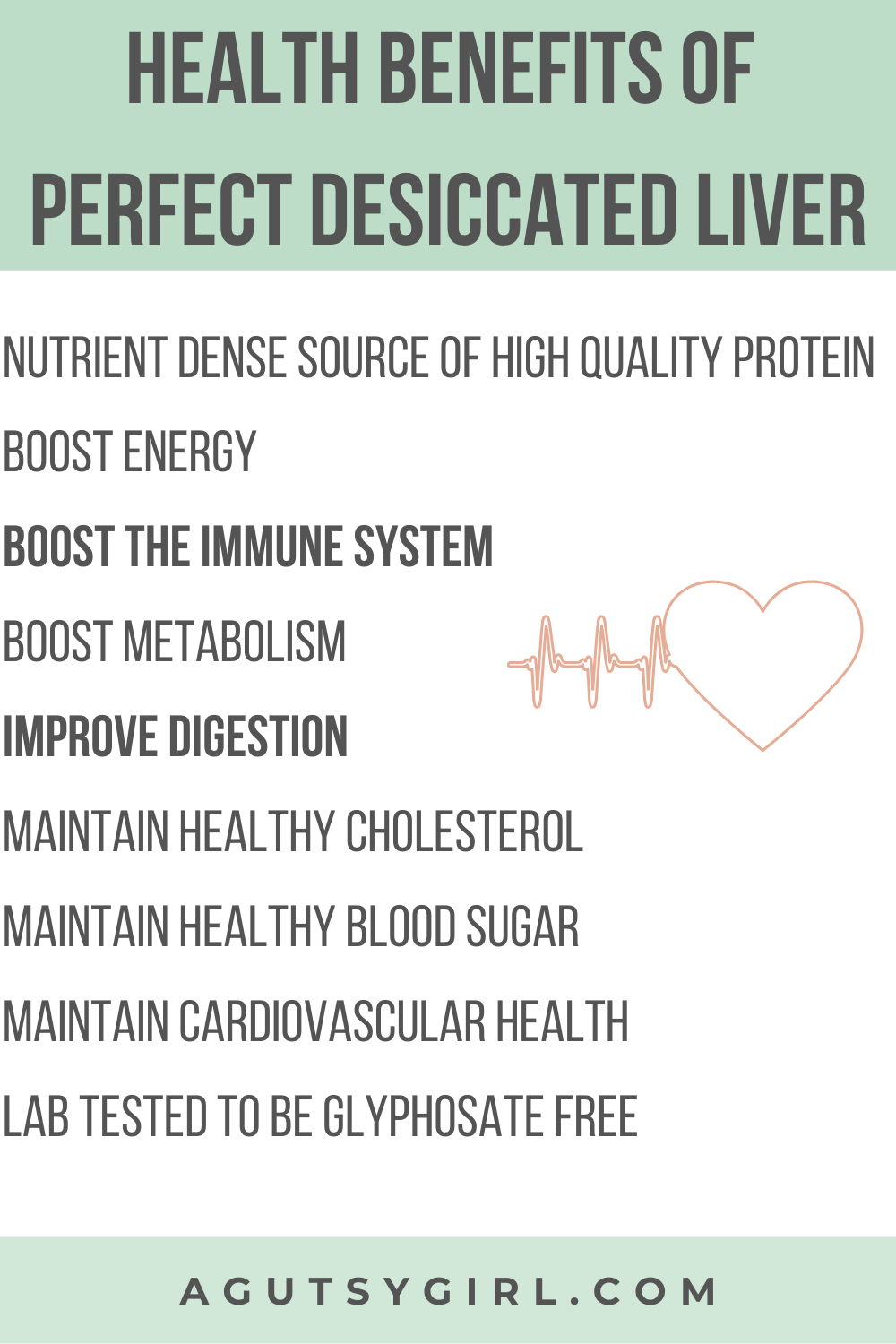 Nutrient Dense Source of High Quality Protein
Boosts Energy
Boost the Immune System
Boosts Metabolism
Improve Digestion
Maintain Healthy Cholesterol
Maintains Healthy Blood Sugar
Maintain Cardiovascular Health
Beef Liver Supplements
Consider grabbing a bottle or two of desiccated liver HERE if you:
Have SIBO (robs you of B12).
Are tired of constantly feeling fatigued and tired.
Need a boost with overall digestion.
Have been diagnosed with any other digestive disease or disorder which may be robbing you of essential nutrients and vitamins. And if you don't want to go to the doctor, but need some at-home nutritional testing, check out THESE.
By the way, there is almost no risk to you when you try anything from Perfect Supplements. You can view their return policy HERE. I love supporting companies who stand behind their products 100% of the time.
Questions about desiccated liver and/or liver in general?
If you liked this post, you might also enjoy:
Xox,
SKH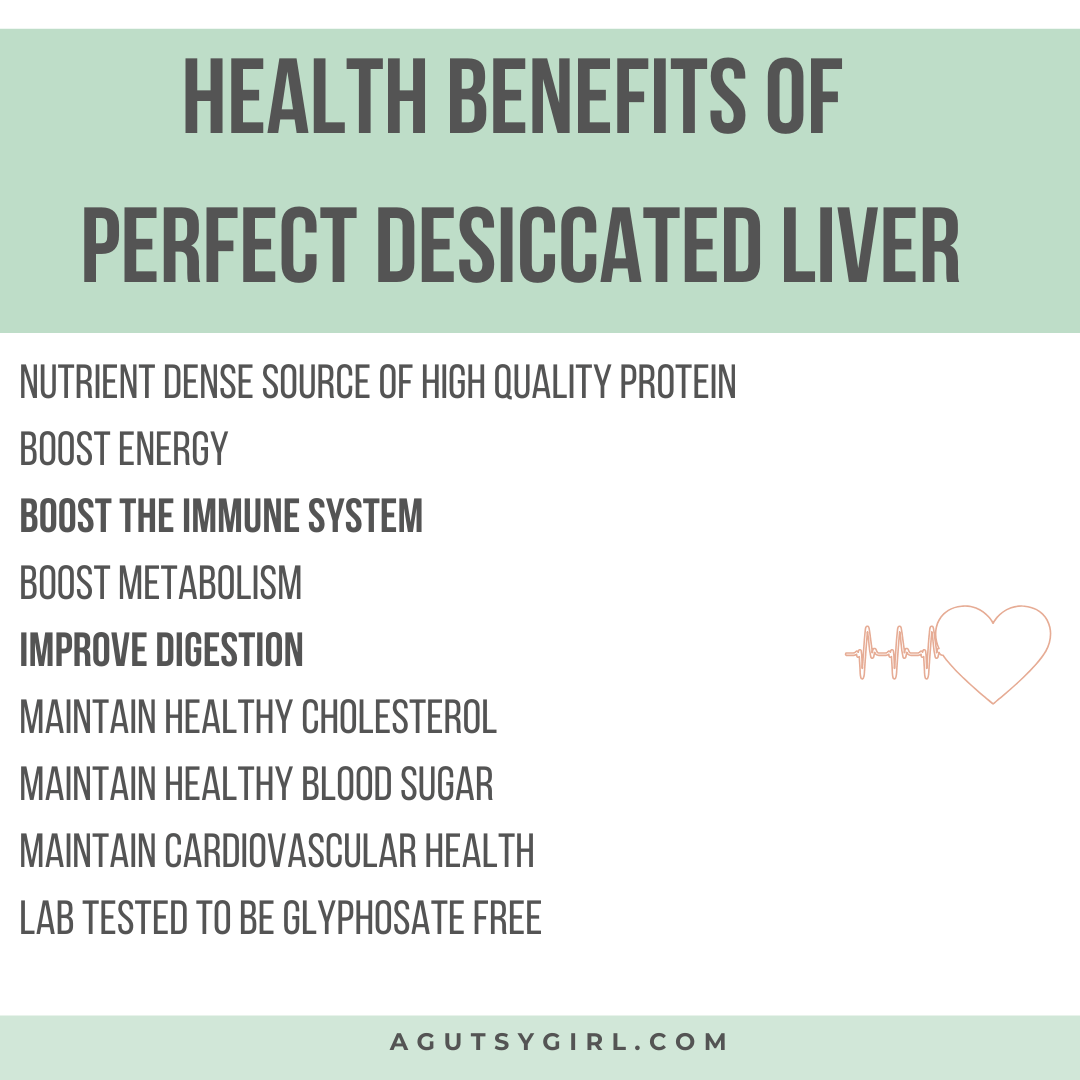 You will heal. I will help.