Another year, another list: A Gutsy Girl Holiday 2020 Gut Wish List is here.
And darling, do I have the goods ready for you today.
---
Before we even get started, I must tell you this.
Hopefully you're already part of the Rated-G Email Club. From today (when this list launches) through the holiday season, I'm going to be hosting giveaways to the Rated-G Email Club only. If you're not yet on the list, click HERE to get on it ASAP. If you are on the list, be sure to add my email sarahkay@agutsygirl.com to your address book so the emails don't go to "spam/junk."
---
Now then….
The gut wish list (or any wish list)
I created some materials that might be helpful for you this holiday season.
Click on each image above to view larger and/or to save and print for yourself.
Year-end wish list (for you, duh)
Your Christmas Wishes list (for you again, duh!) This one is so that I can help you. Feel free to mark it up with what you want and write out who I should contact for ordering. Then, send it to our team by clicking HERE and we'll take care of the rest for you.
Gifts to buy for other people
Your 'Good Girl' Holiday Wish List (again, for you, just in a different format)
This Year's Gut Health Wish List
What the A Gutsy Girl Holiday 2020 Gut Wish List comes down to is the following:
Supporting more small business owners (vs sending you to Amazon.com for everything)
Stocking stuffers and too big for the stocking items (+ 4 random, miscellaneous items)
Falls under at least one of my three pillars to ultimate gut healing (diagnosis, diet, lifestyle)
Not interested in wasting anymore time!
Let's dive into the items.
Notes
If you purchase from some of these, I'll make a small amount from that sale (at no cost to you). Beneath each item, I'll drop my code or any other special savings/deals for you (or the person buying for your) to take advantage of.
Beneath each item, I'll also let you know which pillar(s) the item falls under (diagnosis, diet, lifestyle). You know, in case you care to keep track.
A Gutsy Girl Holiday 2020 Gut Wish List
Click HERE to save the A Gutsy Girl Holiday 2020 Gut Wish List for later.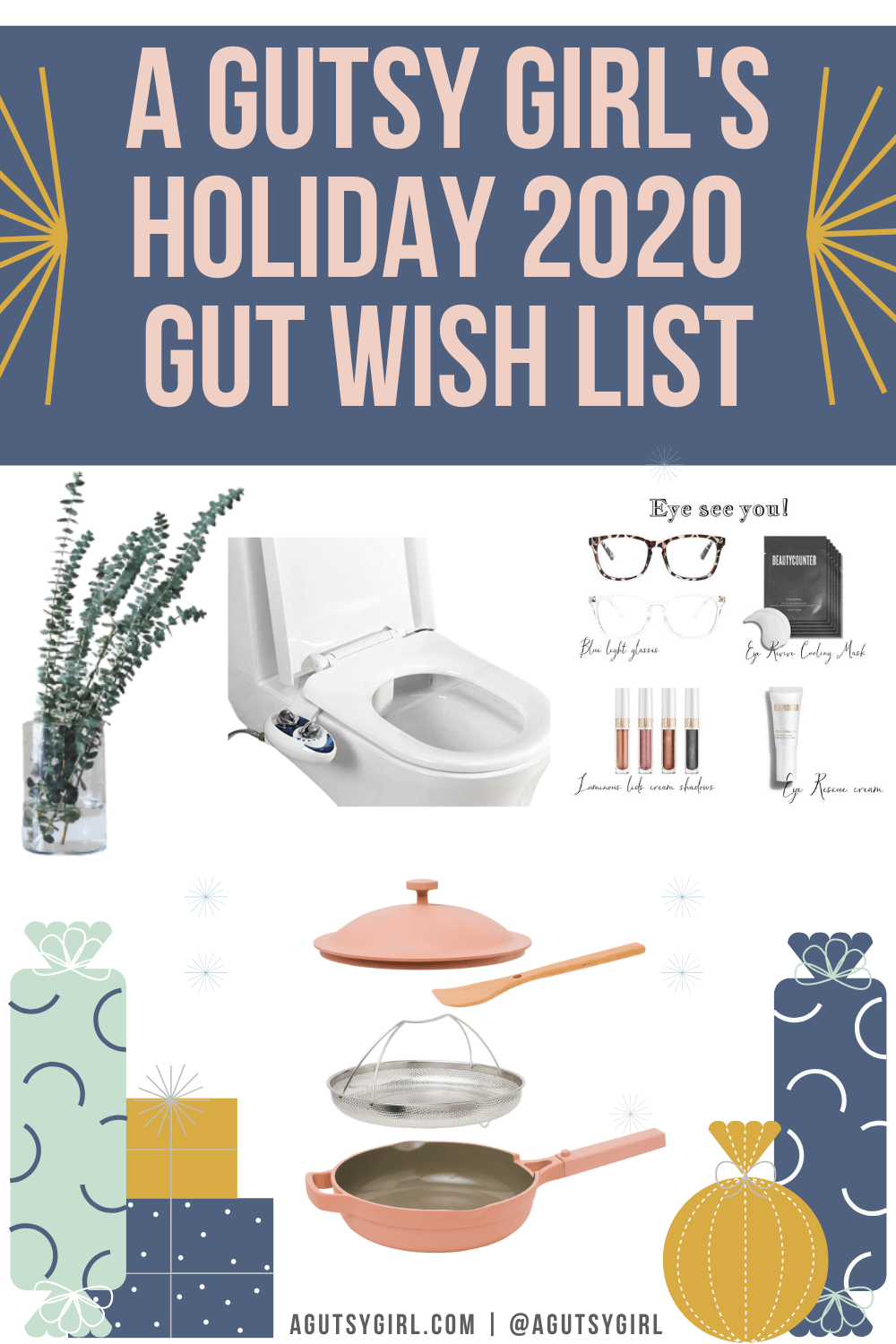 Stocking Stuffers
Click HERE to save these 10 stocking stuffer ideas for later.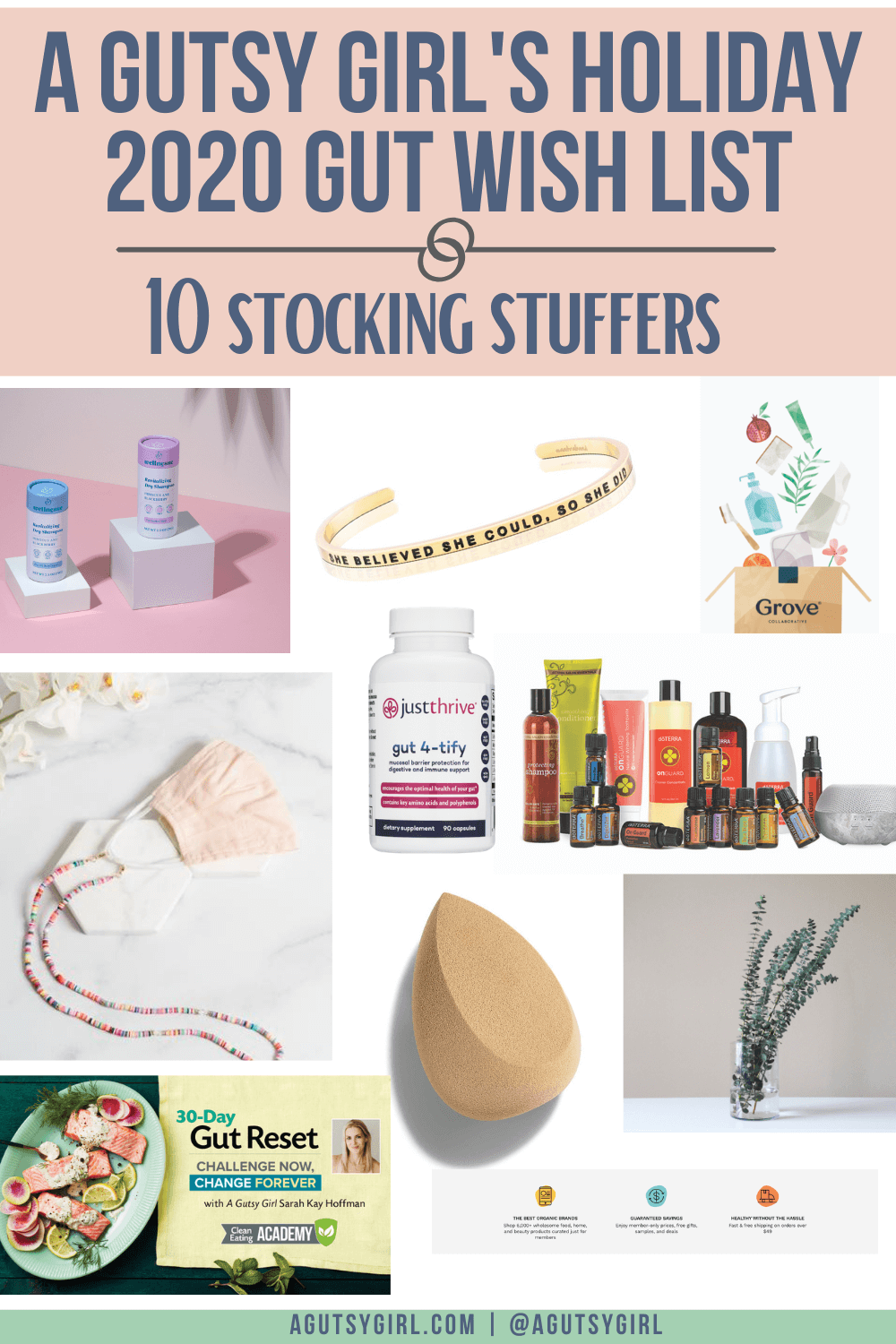 Too Big for the Stocking
Click HERE to save these items for later.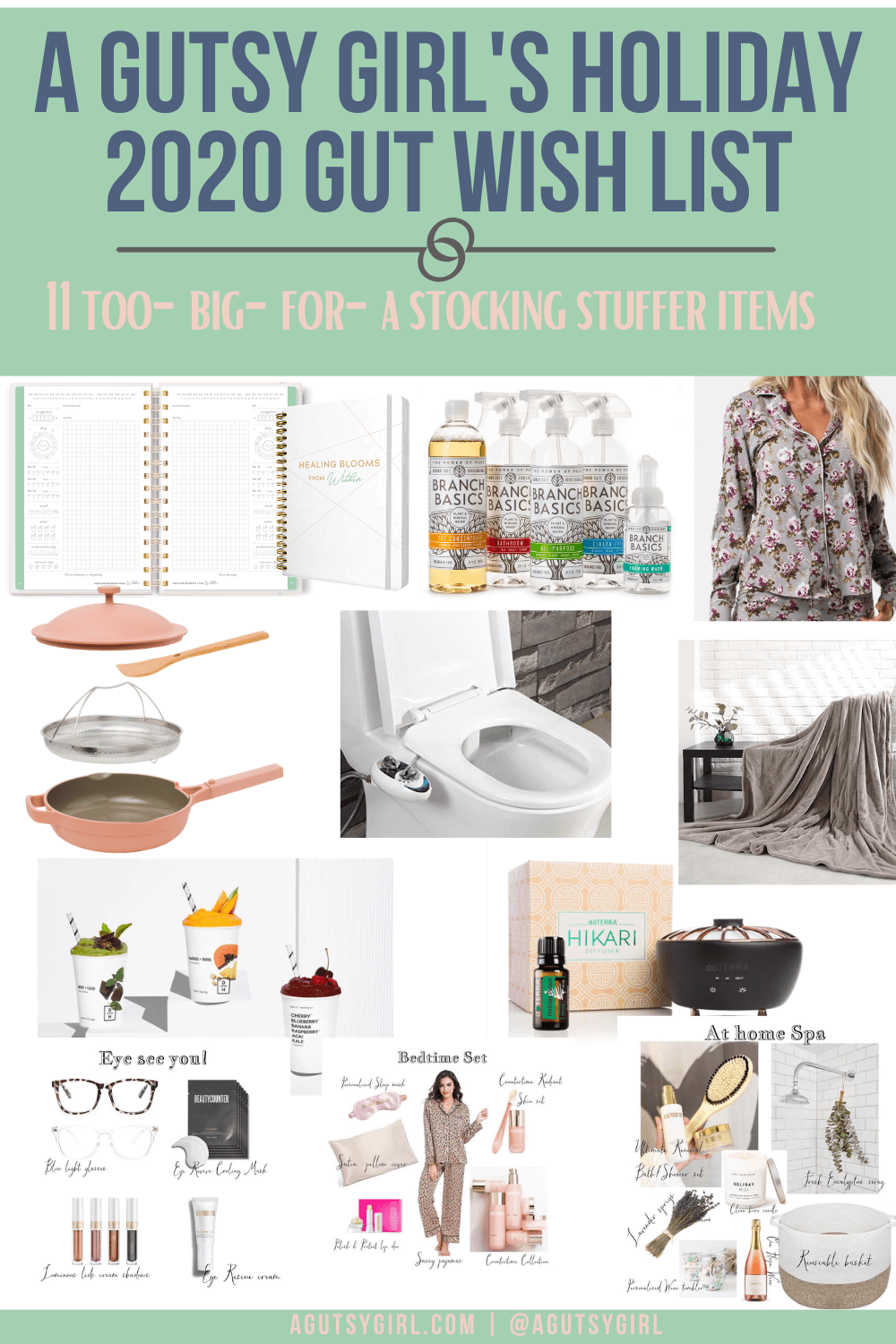 Top 4 Miscellaneous Gifts
In case you were expecting a list filled with fancy health and fitness items, sorry – this wasn't it. Honestly? I love the practicality of gifts, while also supporting other small business owners as often as possible.
Let me know. What else is on your wish list this year?!
If you liked this post, you might also enjoy:

Xox,
SKH
You will heal. I will help.