I couldn't help but talk about children and diets today.
Yesterday I received the following private message,
Do you follow an AIP diet for the kiddos?
My response was,
Never
She then told me that she was part of an AIP group on Facebook and that she got schooled a bit on how she's ruining her kids' guts with vaccines and not following a strict AIP diet.
Tomorrow I have a post coming on an experiment I did (not on purpose), and the results. So this is not a post about how to get your children to eat well.
Even though I love being called a mama like this, I feel it deep down that I must share my feelings on children and "diets."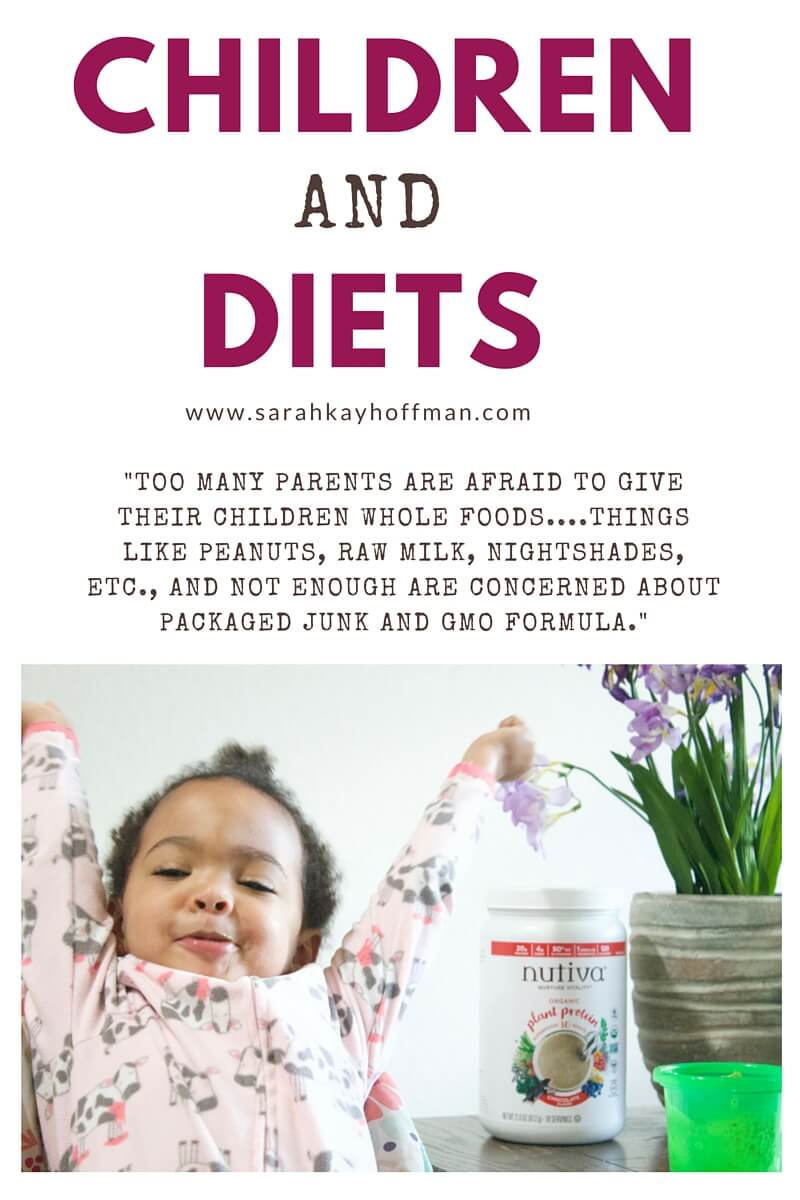 Children and Diets
While I believe that children should eat foods that nourish them and help them thrive in the best ways possible (this includes Organic and non-GMO when at all possible), I do not in any way, shape or form believe that children should be placed on stringent diets like that of AIP unless it's medically necessary (and even then, should not be followed in the same ways an adult would follow it).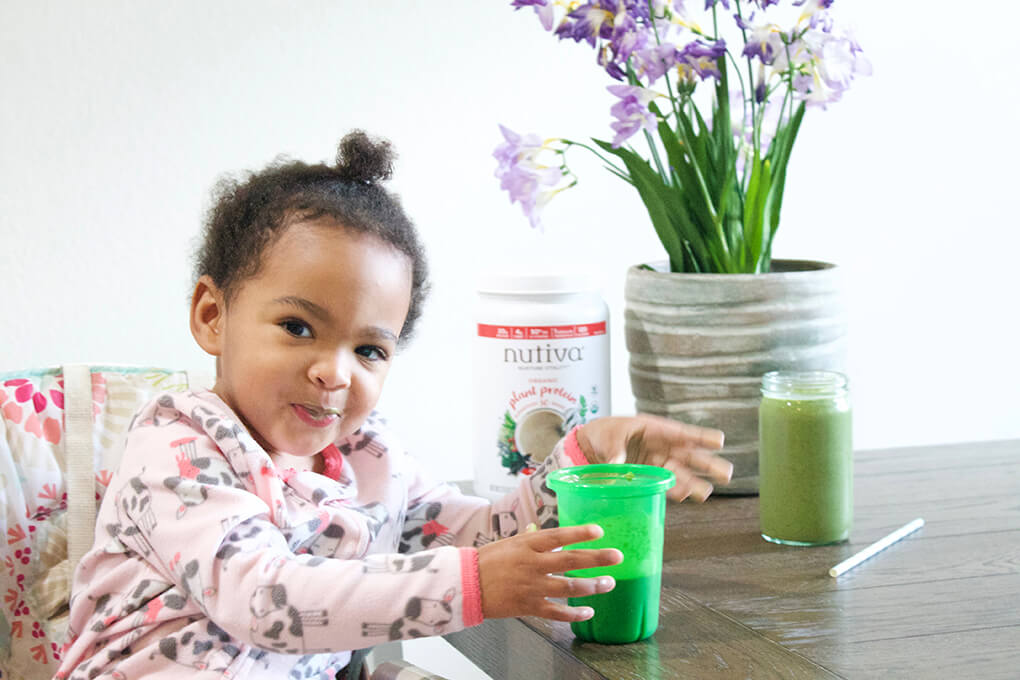 In case you aren't sure what AIP entails, click HERE to find out.
The last time I checked, tomatoes, nuts, seeds, eggs and many others on that list are foods our children should be enjoying, never restricted from.
I have health issues which require a specific diet. My children (thank God) don't have these same issues.
I have three main reasons why I would never have my children on an AIP diet with me "just because."
1. Growing, Thriving, Nutrients
Sure, sugar and packaged foods (like an AIP diet restricts) won't do my children any good, but when we restrict every single category of food from their diets, not only might they be lacking critical nutrients, but we might also be setting them up for allergies down the line.
Take for instance the new stance which goes against conventional information on peanuts (i.e. a legume, i.e. not AIP approved), "Feeding Infants Peanut Products Could Prevent Allergies." Whether or not you believe that (I do), the research is there. We introduced Samarah to them shortly before her first birthday. (I mean, c'mon….just look at her excitement in video #2!)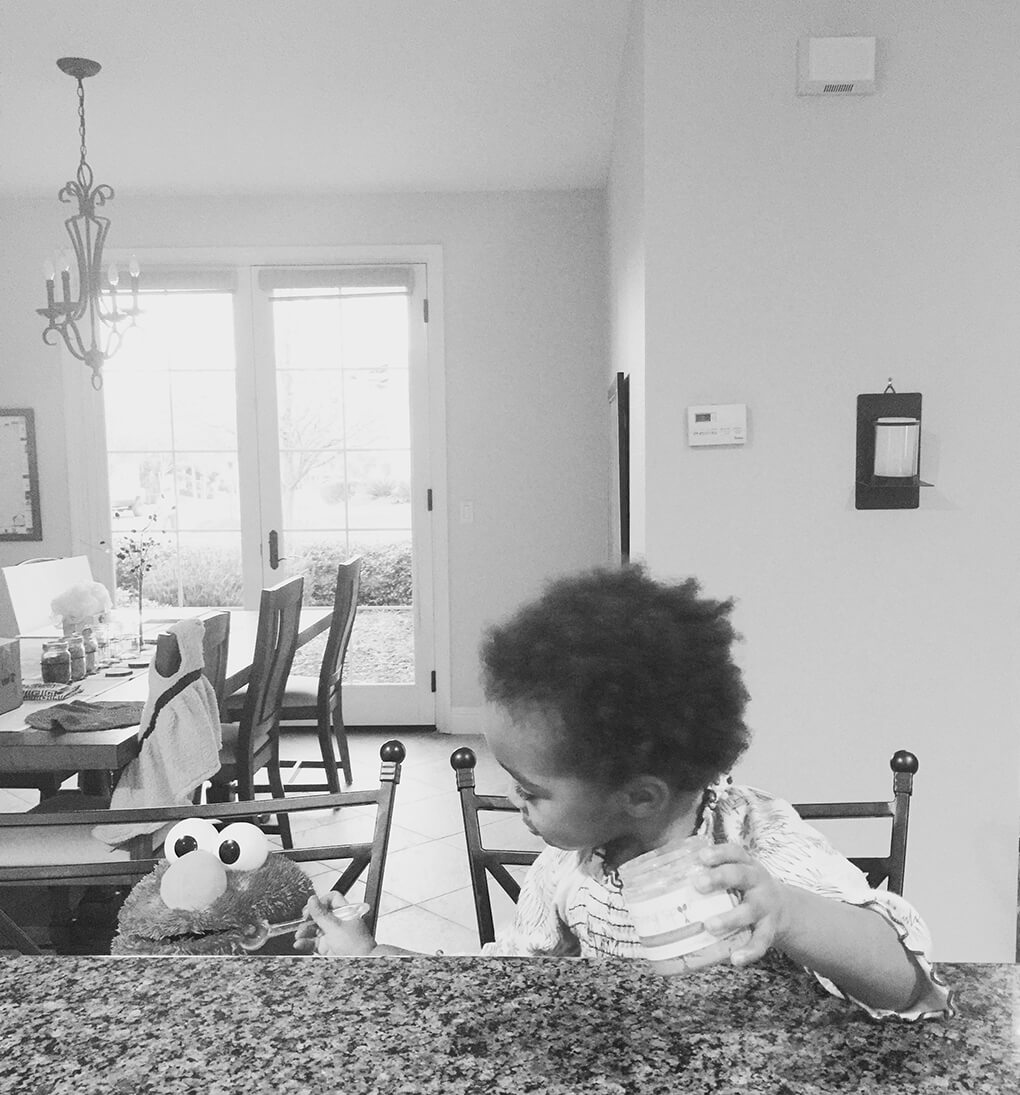 Too many parents are afraid to give their children whole foods….things like peanuts, raw milk, nightshades, etc., and not enough are concerned about packaged junk and GMO formula.
I refuse to set my children up for a lifetime of allergies because I have denied them whole, real foods and exclusion of entire food categories.
(Again, I am talking about when it is not medically necessary. For about the first two years of Samarah's life, she could not tolerate any dairy! Remember my post….please don't feed my baby? Today, she tolerates it much better, and each night at dinner with her daddy she gets a glass of Organic milk.)
If you want a further read on growing, thriving and nutrients, check out Nutrition and Mental Development.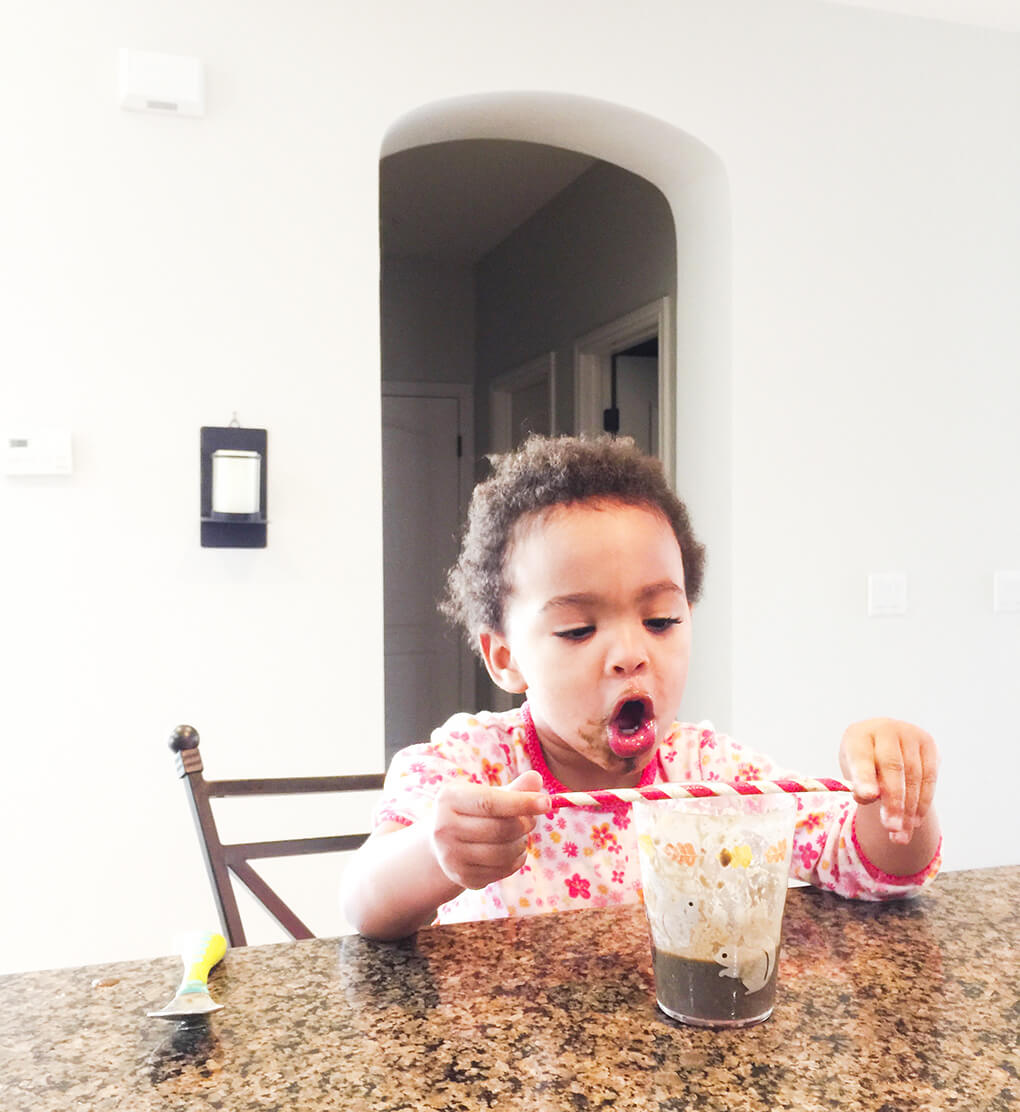 2. Disorders
I grew up eating anything and everything I wanted, and I still struggled with disordered eating. But I am absolutely certain that by restricting our children to the point where they can't even eat foods which are whole and natural, we are only setting them up for a lifetime of disordered eating.
Excluding multiple food categories when there is nothing wrong with you is a form of or can lead to orthorexia. This is the very last place I ever want to find my children arrive at.
I want my children to know that food empowers us, that we don't classify food as "good" or "bad" based on any specific diet protocol alone and that we eat food to help us grow, thrive and enjoy life for all that it is.
3. Rebellion
It can't be stated enough that I am all about feeding my children as well as I quite possibly can, but can you imagine the impact it has on their lives if 24/7, 365 days a year it was only my way or no way? Maybe not today or tomorrow, but eventually they would completely rebel and want to eat anything and everything that I forbid them to have.
And really, how sad would that be if it was a heaping pile full of mashed potatoes (nightshade) and real butter (dairy) that came with a side of green beans (legume)?
The bubble with which we raise our children always bursts because there is no way to contain them forever.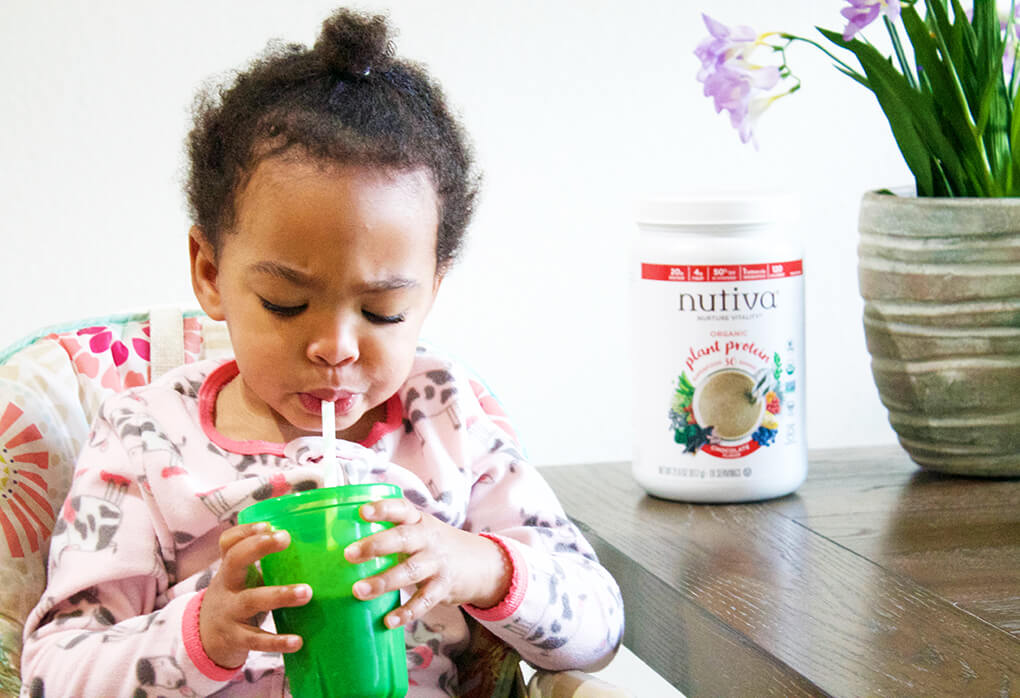 I would rather teach them about food, show them by practicing what we do not say and have them fall in love with food that makes them feel well and tastes great while still allowing them to be a normal child than to have them resent me and do a complete 180 somewhere down the line.
All of this said, I have a 2.5-year-old and a 10-month old. At the end of the day, I get to choose how they eat, what I introduce them to and how I help them thrive. As I stated in mama name calling,
I deny many foods and ingredients as a standard (I don't buy them and keep in our house), but I do not forbid them indefinitely (ex. Samarah has treats at events, birthdays, etc.).
These foods and ingredients, however, are not things like legumes, nuts, seeds or eggs. They are foods and ingredients that are banned in other countries.
And I believe there is a big, big, huge difference.
Xox,
SKH
You will heal. I will help.