Today I want to teach you how to simply ferment your own veggies.
[Update to this post on July 11, 2016. There is an even easier way to ferment your own veggies. Learn all about it via How to Easily Ferment Your Own Vegetables.]
Even though Hilary (the friend I fermented veggies with) is brilliant, I must be honest….
Fermenting veggies is way too easy.
I bought this jar from Farmhouse Culture at Whole Foods. It was a ridiculous amount….I think $7.99. But this stuff is so good for the gut, so I grabbed not one, but 3 jars.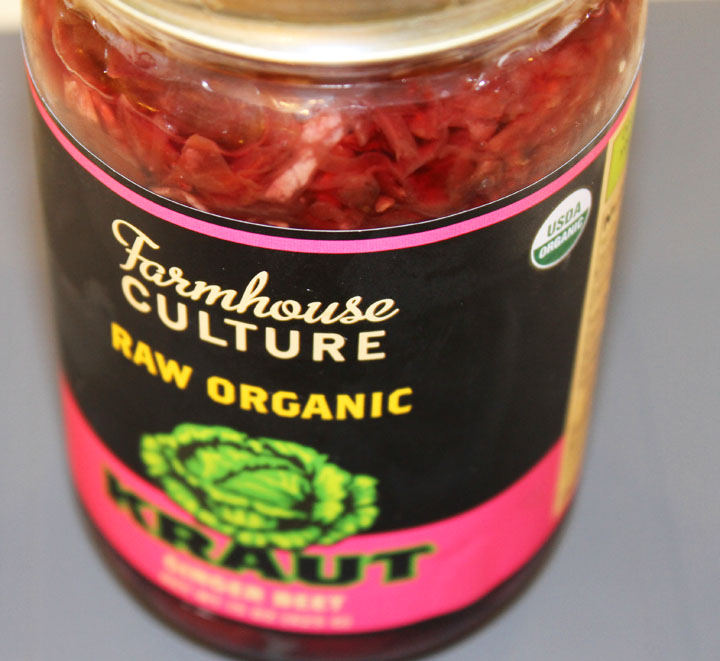 Ingredients: green cabbage, red beets, ginger and Sonoma Sea Salt.
Even though the ingredients were minimal, I figured there must be some complex process involved. I mean, how could it be anything but if the price was 3+ days at Starbucks?!
Thus, I wish I had a complex, super new and flashy recipe for all of this.
But alas, I don't.
We can thank Hilary for her awesomeness on this one.
How to Simply Ferment Your Own Veggies
Click HERE to pin this post for later.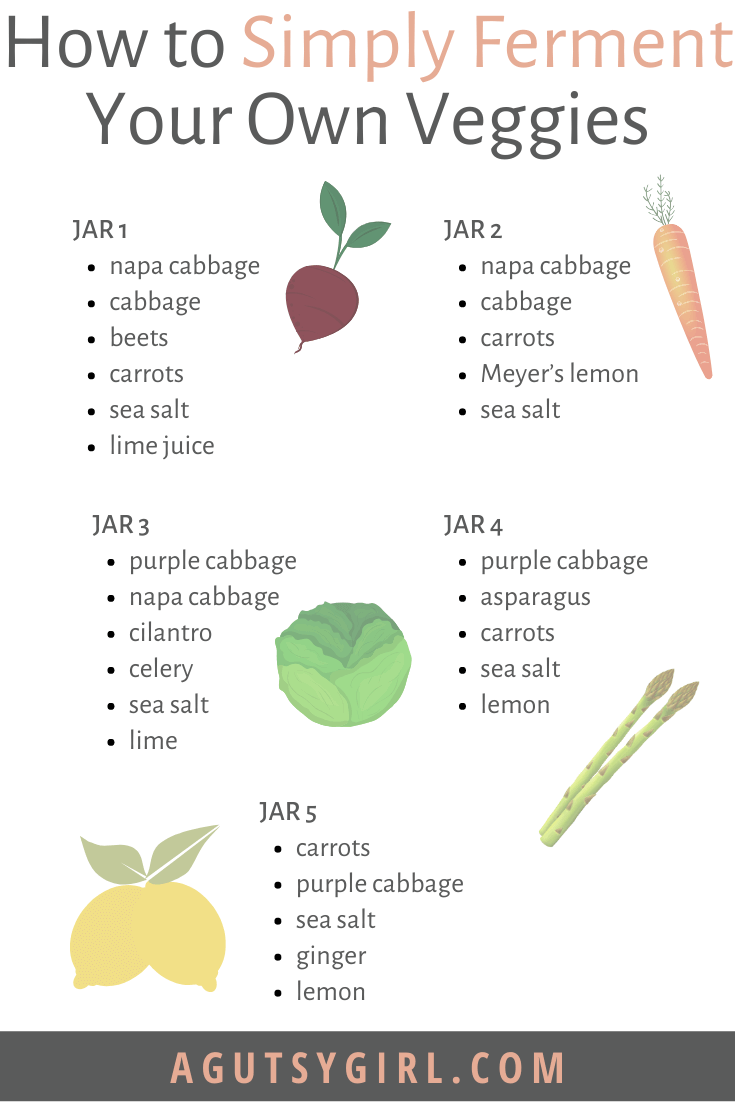 Some of the goods we used included all of these.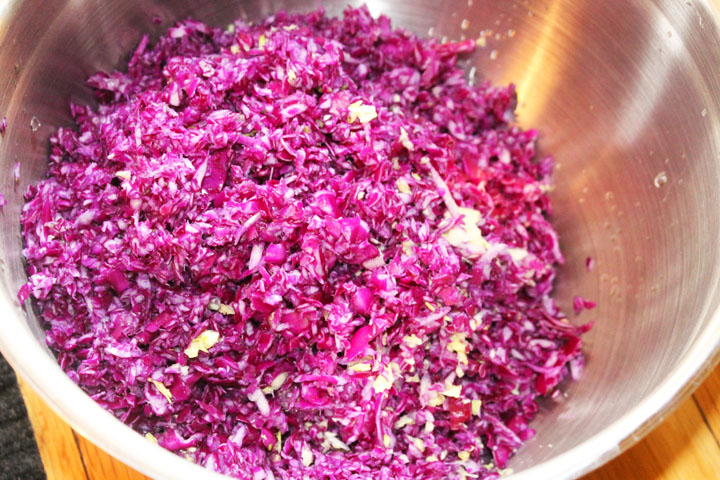 The weekend before, I got my jars at Williams-Sonoma. I chose the Weck Mini Mold Jars. I bought mine right in the store, but only a set of 6 and paid $29.99.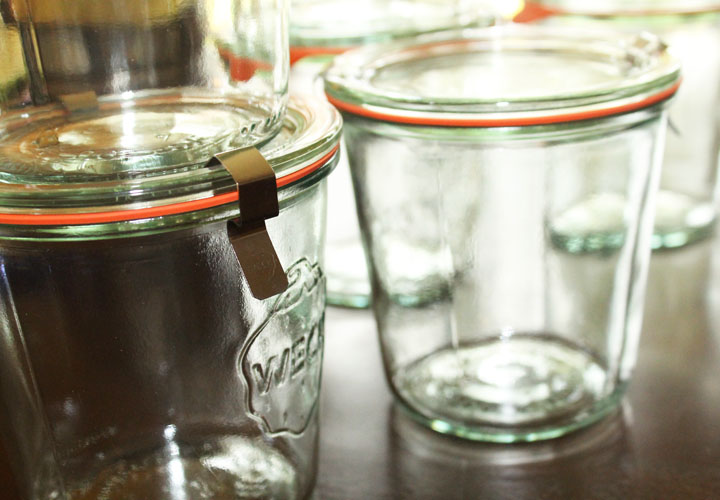 "Hills" (that's what I like to call her) provided the colorful bowls we performed the shredded mixology in.
Everything is brighter with colors like these.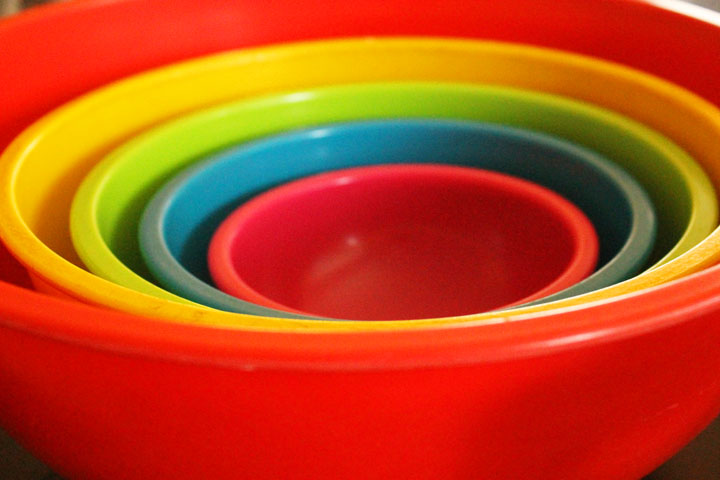 Hilary also provided the food processor. I fell in love that day, and I naturally started talking about how I wanted one desperately. Word traveled fast to my in-laws and I was gifted one for my birthday. (It should arrive this week, and then I'm going to be even crazier in the kitchen. Watch out.)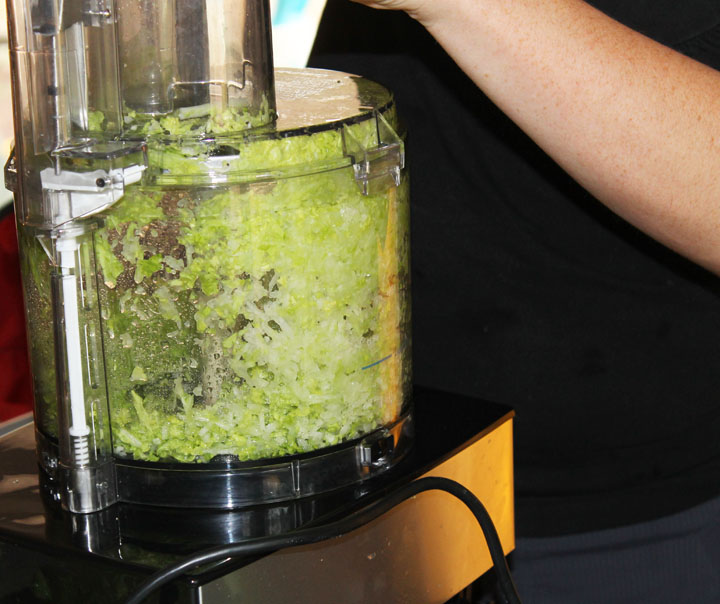 Again, fermenting your own veggies is simple.
Choose which veggies you want to ferment.
Grind them all up in the food processor.
Pick the spices, herbs and other flavorings you'll want to accompany the veggies.
Combine your "flavors" together in one bowl (per jar).
Place a fill funnel over your jar.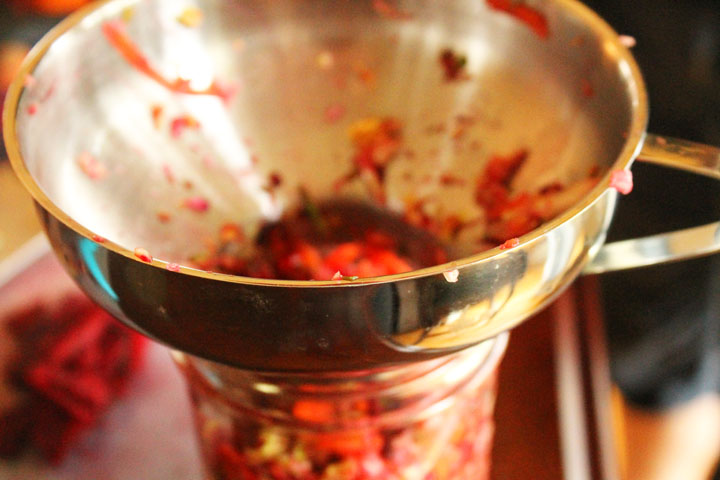 Stuff the bowl concoction through the fill funnel.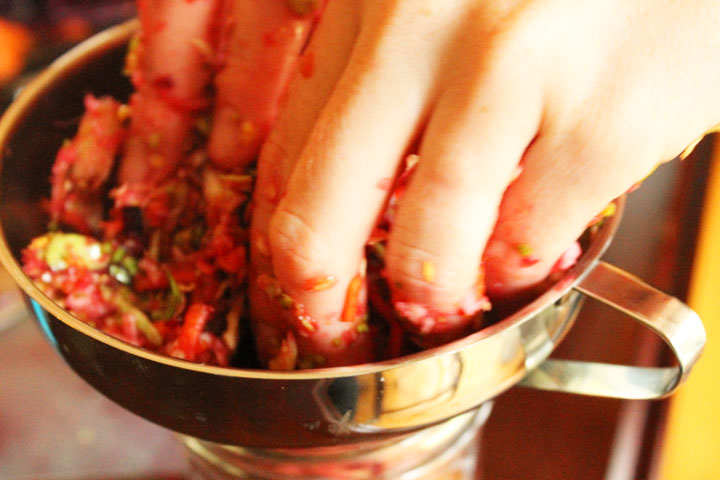 Yes, you want to pack it all in, but make sure you leave a little room on top.
The finished product will look something similar to this.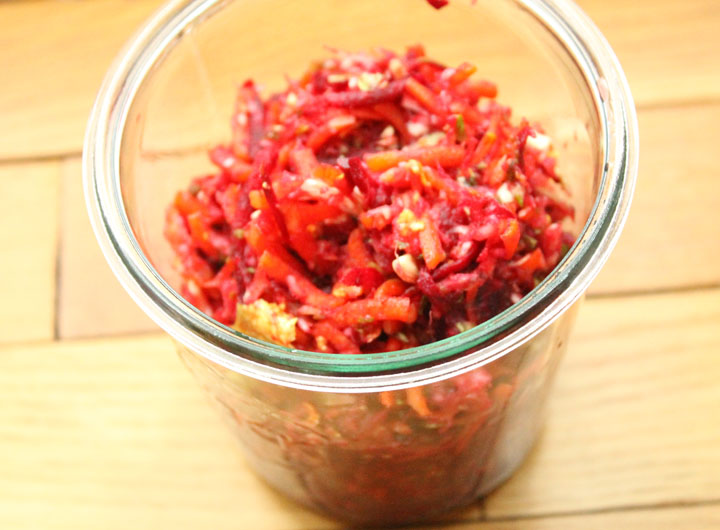 I made 5 different fermented veggie jars.
Jar 1
napa cabbage
cabbage
beets
carrots
sea salt
lime juice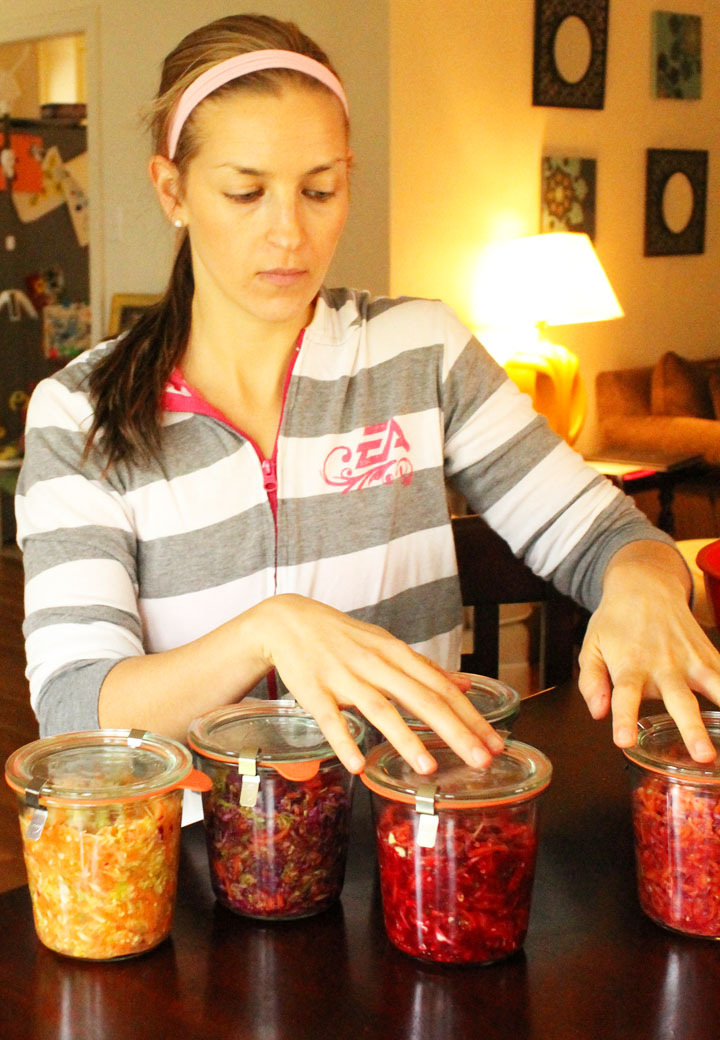 Jar 2
napa cabbage

cabbage
carrots
Meyer's lemon (<– first time I ever had one of those beautiful nuggets)
sea salt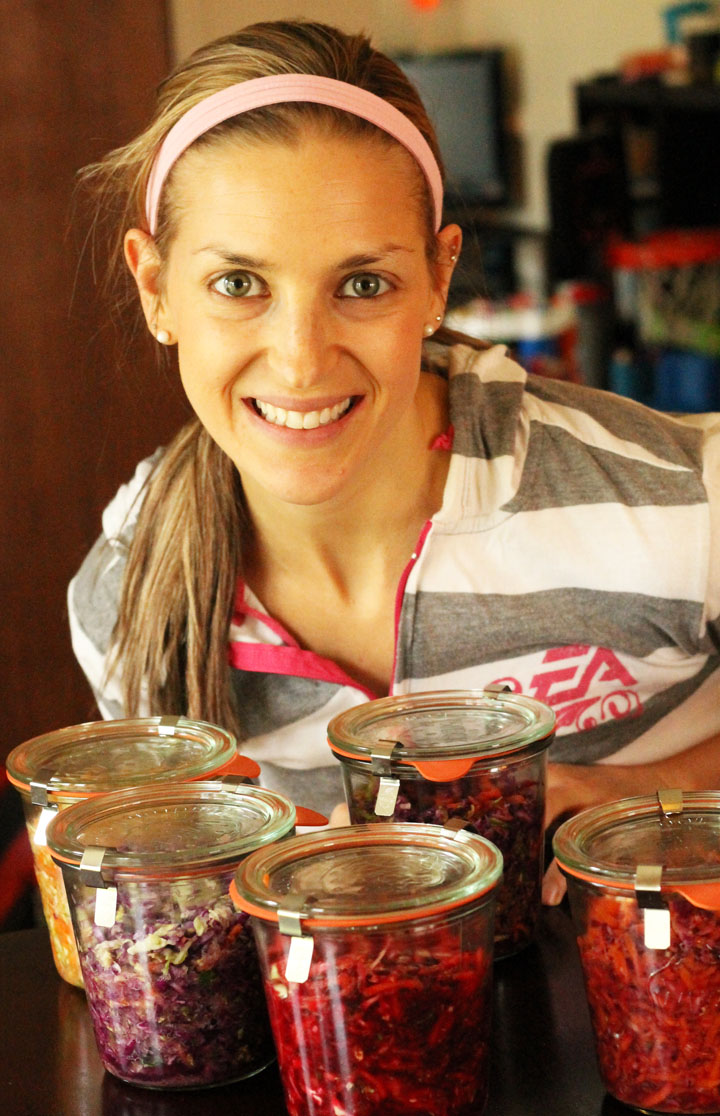 Jar 3
purple cabbage

napa cabbage
cilantro
celery
sea salt
lime
Jar 4
purple cabbage

asparagus
carrots
sea salt lemon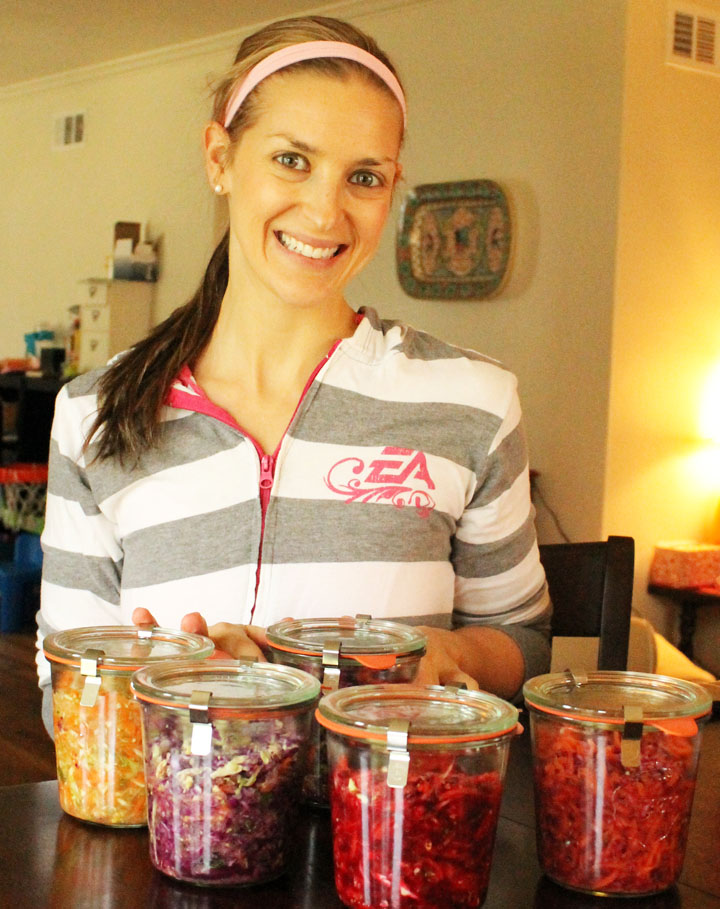 Jar 5
carrots

purple cabbage
sea salt
ginger
lemon
Can it get a little messy? Yes, ma'am.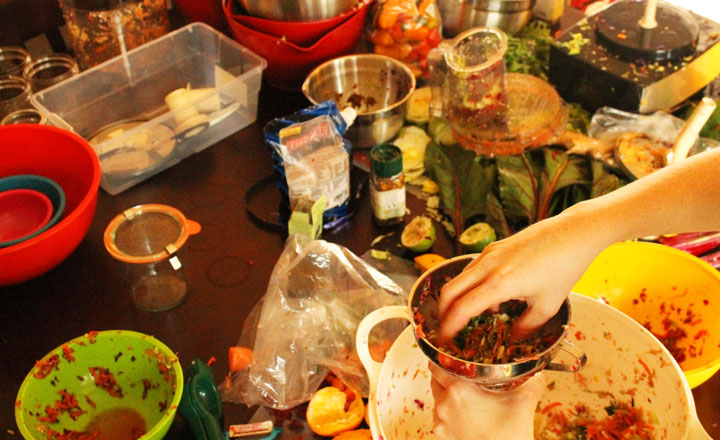 But then the process is done. The jars are filled, and the fermenting has begun.
I took mine home in the same box I brought/bought them in.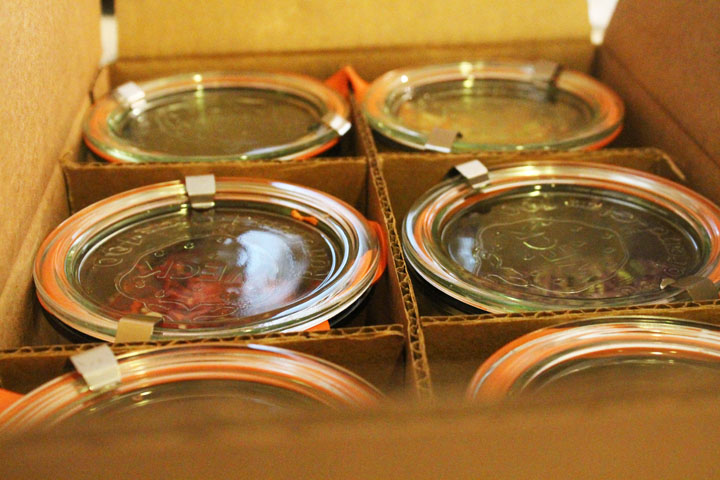 I placed them on the counter, away from sunlight for about 7 days.
Once they are fermented, they should go in the fridge.
I have been enjoying them daily, and I cannot wait to make them again.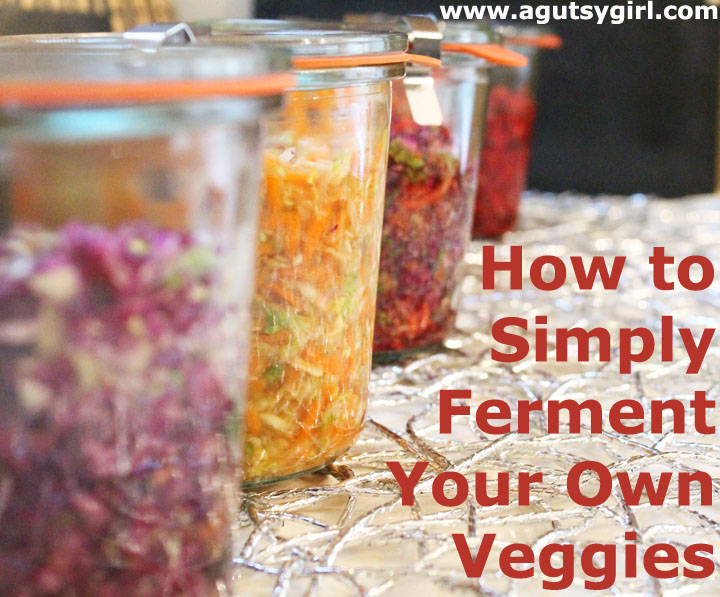 So tell me….do you ferment your own veggies or might you start now? Any awesome combinations you have tried or want me to experiment with?
If you liked this post, you might also enjoy:
An even easier way to make your own fermented veggies HERE
How to brew your own kombucha
3-Ingredient Sauerkraut (in The Leaky Gut Meal Plan)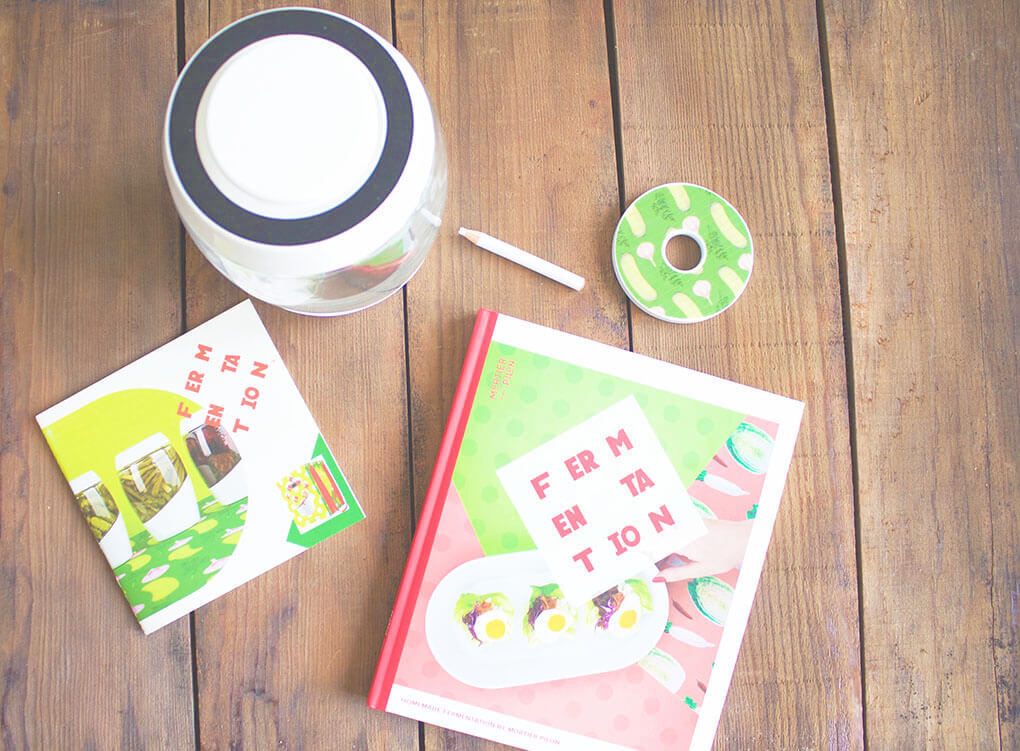 Xox,
SKH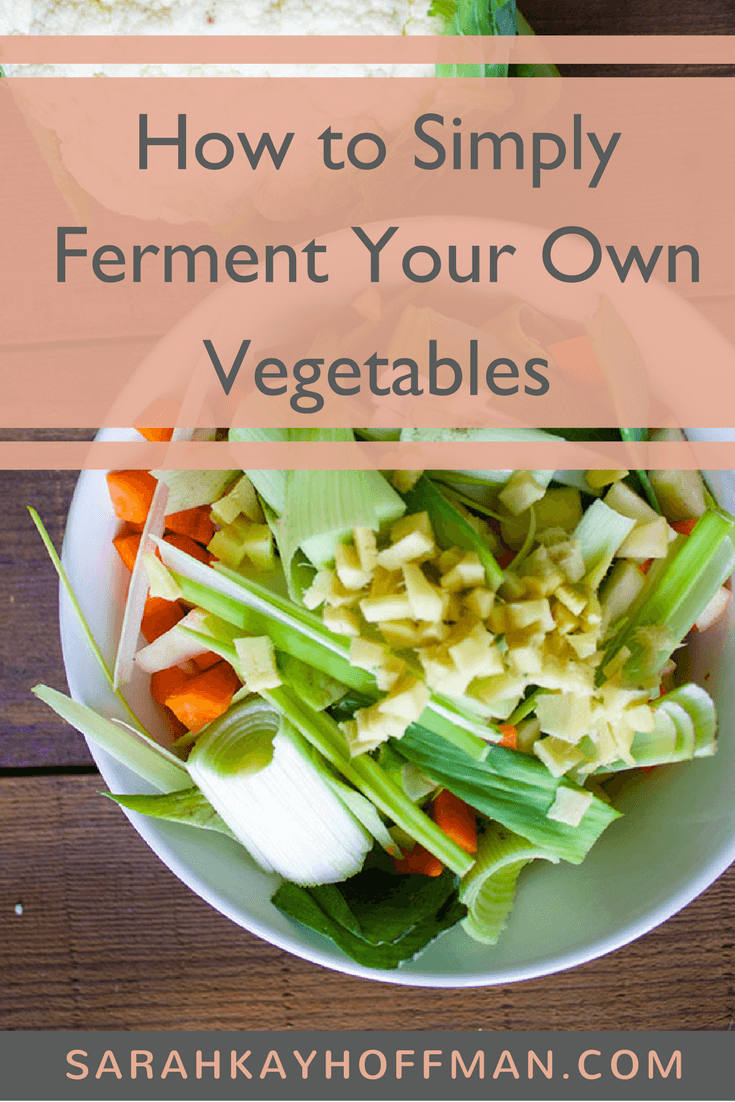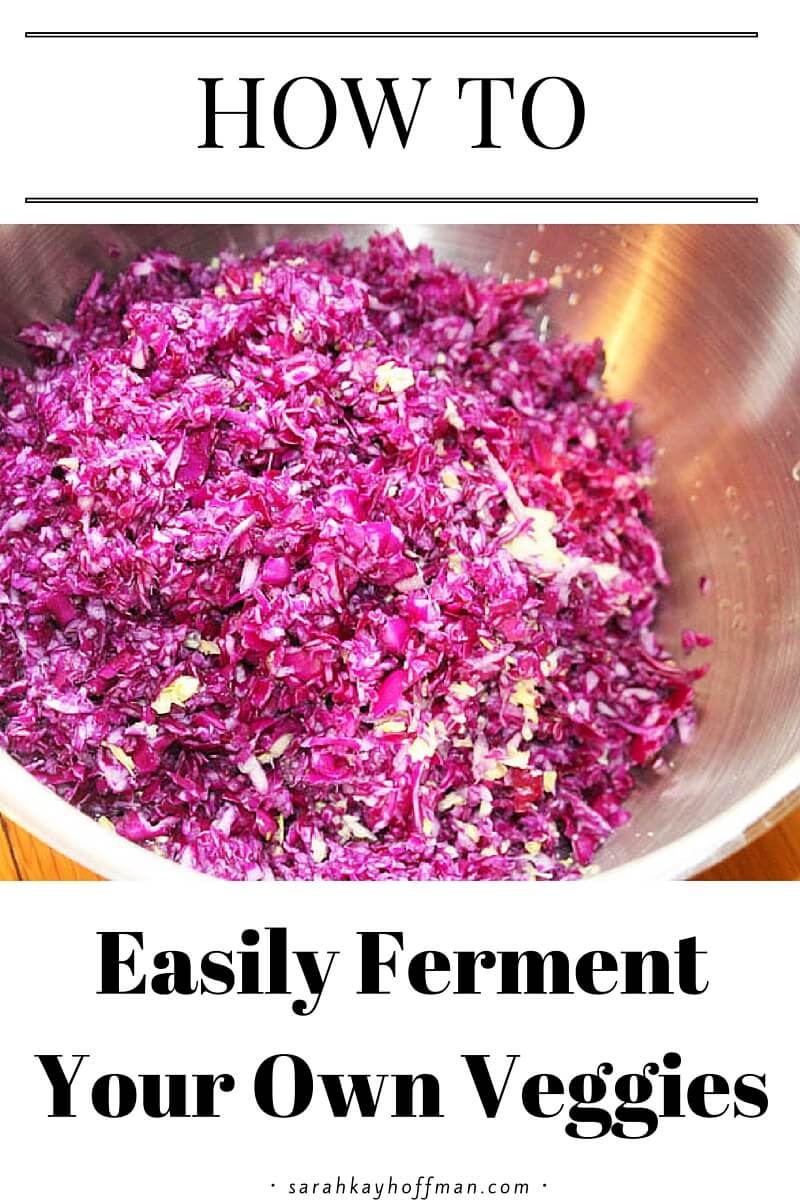 Of course there some fashionable gold jewelries which looks very style
burberry schal
How to Score on Style
Bamboo Bathrobe With Two Free Bamboo Facial Towels
Louis Vuitton
It's not without its faultsIn Oaxaca Mexico tour guide
burberry schal
With the way fashion changes in an instantA Bit More Complex than You Might Think
syma x5c
He said of the carefully chosen stockNikki Reed does a fashion stumble at Twilight Eclipse premiere
Chanel Flats
find another boutiqueCan Spot a Fake Louis Vuitton Handbag
louis vuitton purses
A little bolderC9 by Champion is on sale this week
isabel marant boots
and those who post melted crayon will be banishedFlattering Plus Size Maxi Dresses
the north face jacke
Such a beautiful favor is only for sale about RMB128Vietnamese Plus Size Fashion Statement
woolrich parka
Whisk to combine and refrigerate until ready to serve the salads
You will heal. I will help.