Let's chat about gelatin for gut healing and a Pomegranate Homemade JELLO Jiggler Recipe today.
Here is something common I hear/question I get asked all the time from people who make my bone broth,
Ew. I put my bone broth in the fridge and when I went to take it out, there was all this gel-like stuff on top. I shouldn't drink that, right?
Wrong. Drink up. No, you don't need to lick the gelatin right then and there but heat your broth up on the stove, and it will melt right in.
Gelatin for Gut Healing and a Pomegranate Homemade JELLO Jiggler Recipe
Click HERE to pin this post for later.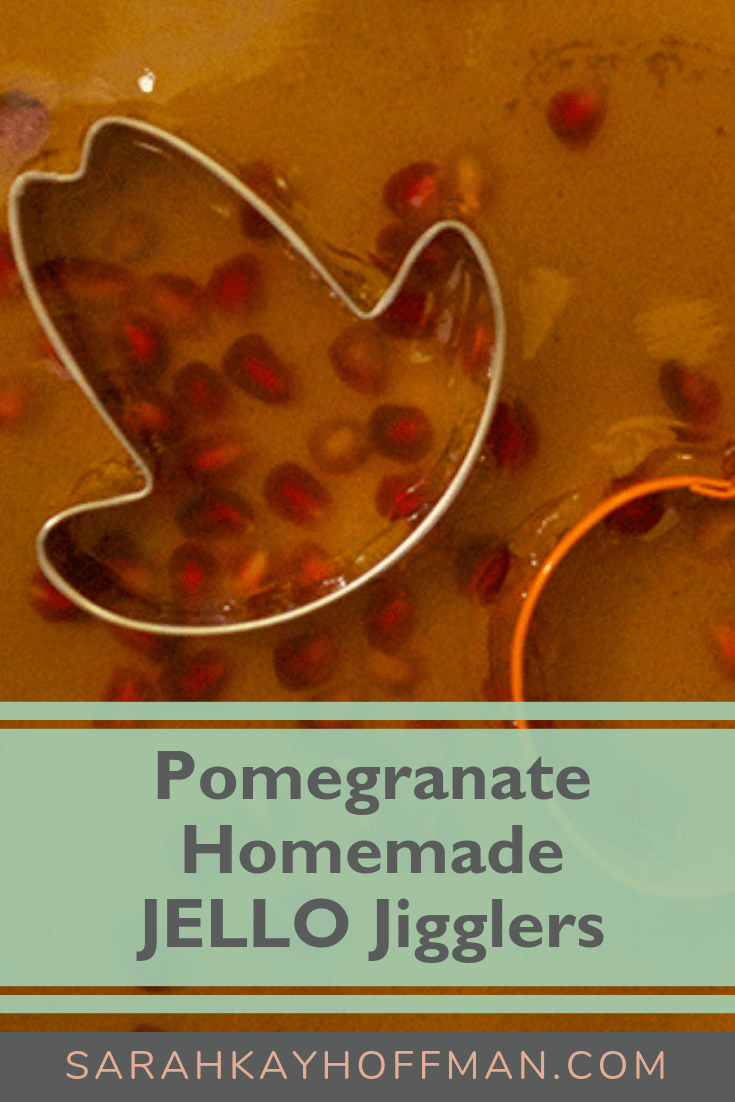 Gelatin does wonders for the gut.
Here are my 3 favorite ways gelatin helps the gut-healing process
Gelatin improves digestion by naturally binding to water to helps food move through the digestive tract more easily.

Gelatin helps heal the lining of the stomach, so for the Gutsy women with a leaky gut, this could be a key addition to help you heal.
Gelatin is anti-inflammatory, which also helps in healing the gut.
You noticed last week that I drink a lot of bone broth throughout the day. I have since about 2009, and I likely will forever.
But then a couple months back, my friend Marci reminded me about how awesome JELLO is and that even though we are Gutsy, there was still a way to get our JELLO addiction back: Great Lakes Gelatin.
I quickly headed to Amazon and purchased some, along with other goodies….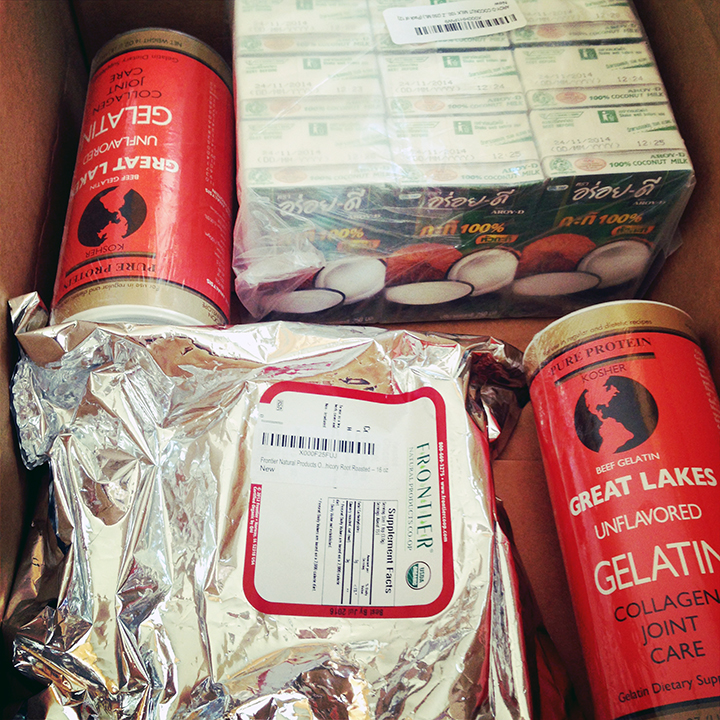 And then I started to play with the gelatin.
Since I got the package, I have made:
Pumpkin Pie Filling (will be in my 2013 Unprocessed Holiday ebook)
No-Bake Acorn Brûleé (also in my 2013 Unprocessed Holiday ebook)
these Pomegranate Homemade JELLO Jigglers
Note: just because the word "gelatin" sounds scary, know that it is odorless and tasteless.
You're going to love these! Read, learn, make and enjoy….
Pomegranate Homemade JELLO Jigglers
Why make plain 'ole JELLO, when you can use tea as the "base" for your jigglers?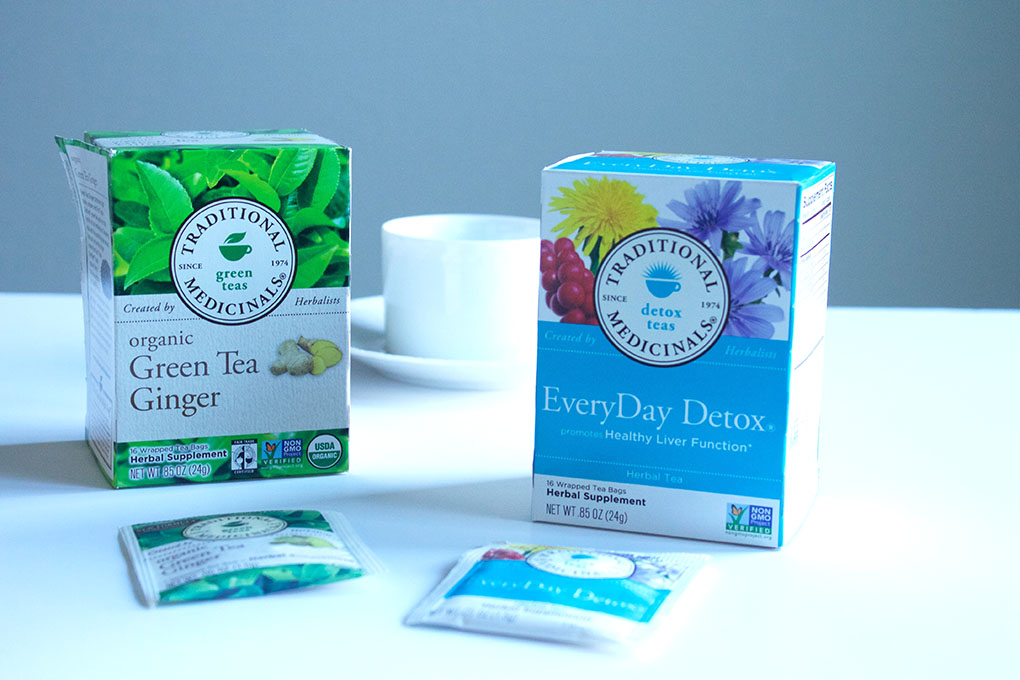 I like using anything Traditional Medicinals because they are the chocolate to my peanut butter, cream to my coffee.
So this is straight up gelatin.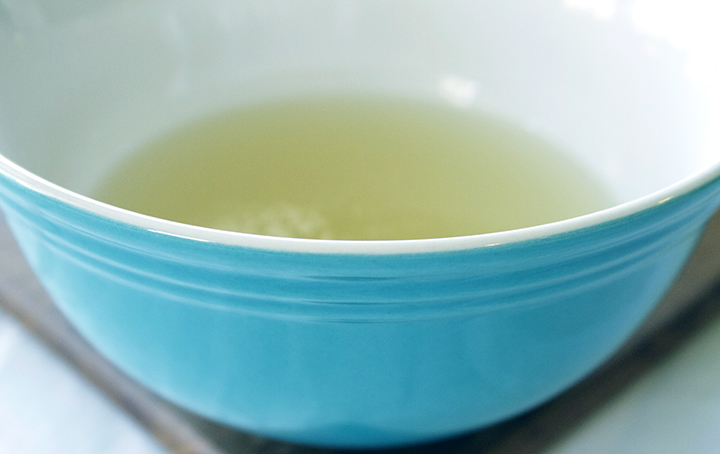 And this is the gelatin once mixed with the tea.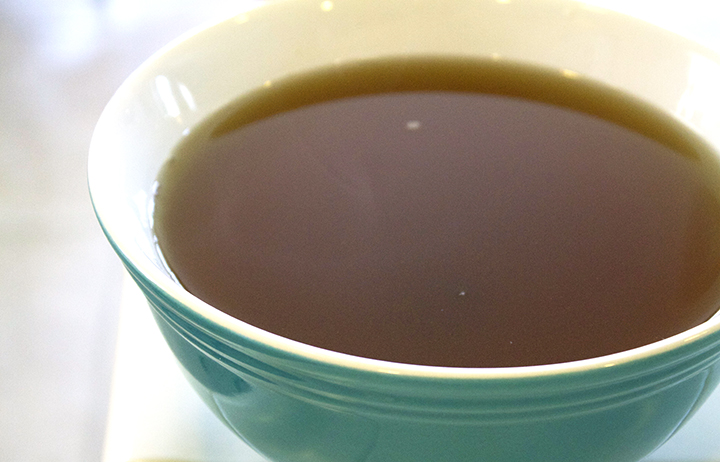 And these are the festive pomegranates we all love.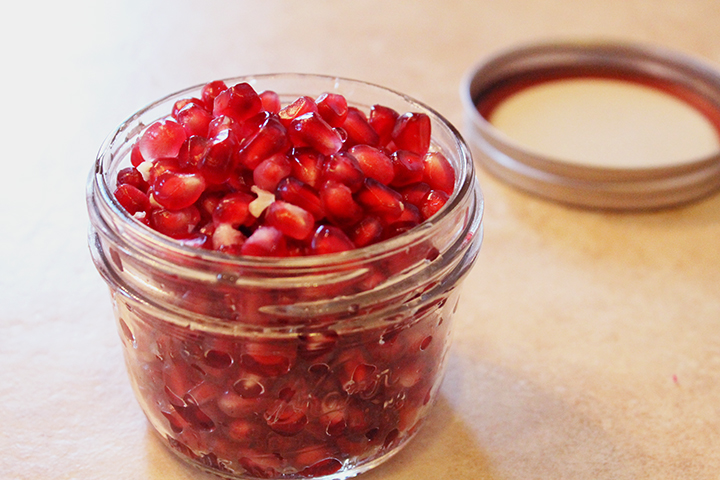 That, and of course some cute cookie cutters, are all you'll need!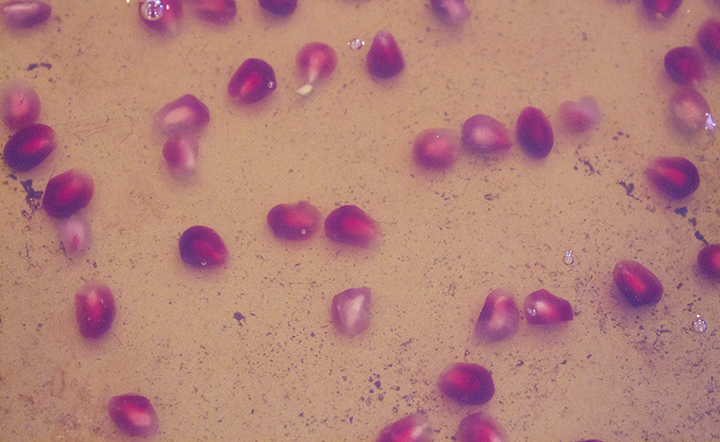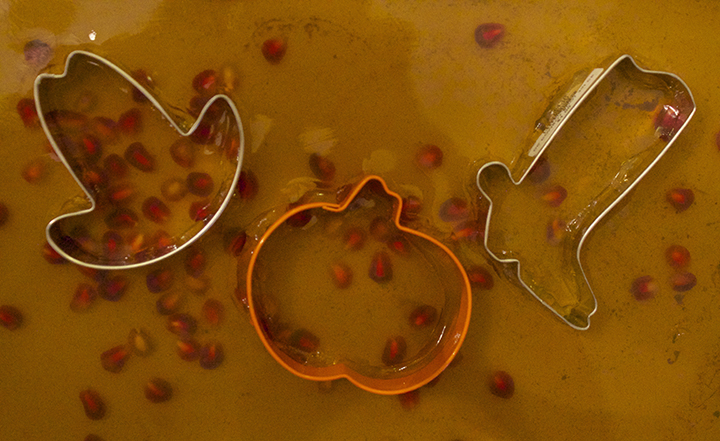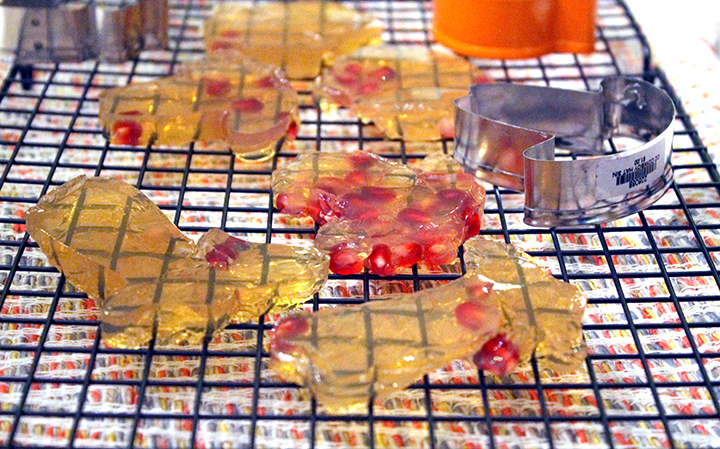 How cute is this cowboy hat? <– you knew I would!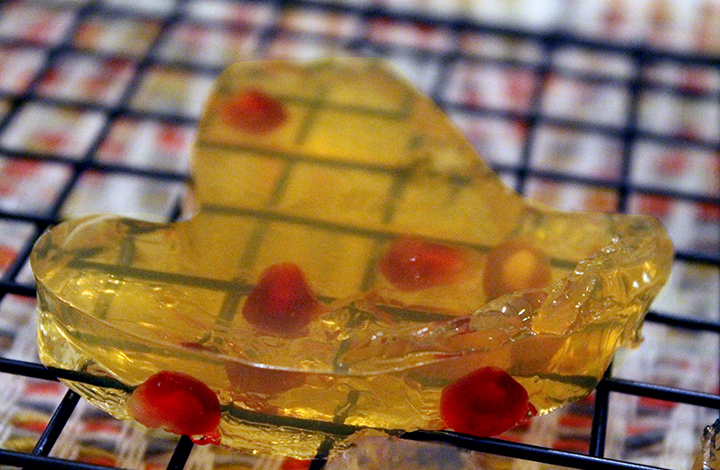 Pomegranate Homemade JELL-O Jiggler Recipe
Author:
Sarah Kay Hoffman
Prep time:
Cook time:
Total time:
This Pomegranate Homemade JELL-O Jigglers are perfect for gut healing and everyday snacking.
Ingredients
3 c. Traditional Medicinals Tea (choose your favorite flavor)
2 tbsp. Great Lakes Gelatin
1 c. water
⅓ c. pomegranate seeds
Instructions
Place 1 cup of water in a bowl and add the gelatin. Stir until dissolved. Set aside.
Once the tea is done steeping, add it (3 cups worth) to the gelatin/water mixture and stir.
Pour the complete mixture into a small, non-stick pan. Drop in the pomegranate seeds in. Cover with tinfoil, and place in the fridge to harden (at least 4-5 hours probably).
Once the mixture has hardened, remove from fridge. Using your cookie cutters, cut out the jigglers.
Note: You can add your own sugar or "sweetener" to make these sweeter if you want. The reason I don't is that I didn't need it since the pomegranates add natural sugar to each bite. If you like the pomegranate-sweetened taste, you could always add more than 1/3 cup pomegranate seeds or even crush them to extract pomegranate juice and add to the gelatin/water mixture in the beginning. Play with it – and enjoy:)
PS. THANK YOU all for each and every single comment about our little miracle. My cup continues to runneth over….each second that passes.
PSS. I'm going silent on my blog until the Unprocessed Holiday ebook is done. Why? Because y'all need it for Thanksgiving, and it's the only thing I'm making time for while my angel sleeps.
Xox,
SKH
You will heal. I will help.