Tough love coming atcha today with 4 reasons your gluten free diet is keeping you miserable.
I wish someone would've given me this years ago. Don't take it personally. I'm not talking to you. Or am I?!
Gluten-free is a hot, trendy term.
These days it seems everyone is gluten-free, and 60% of them probably don't even know why they are gluten-free.
But not you, you know why you're gluten-free.
You've been following my blog for a long time, and you likely have IBS and/or IBD. Several of you have been diagnosed with Celiac Disease.
With the explosion of the "gluten-free" term, articles and information have spread rampantly.
If you want to be gluten-free these days, for whatever reason, you can find any and all the information you need.
Here's the catch, if you are in the Gutsy club and there is a reason – a medical reason – you are gluten free, then this vast information you are consuming and applying to your own life is probably keeping you miserable.
Ask yourself (and be brutally honest):
Let's pretend you were just diagnosed with IBS or IBD, and you were told that you must avoid gluten.
You have no idea where to start so starting with a resource like the above article seems like the best place. I mean after all, even if you can't have gluten you still deserve cookies and Joe-Joe's, right? (<– That's what marketing has brilliantly communicated to you. And for the record, remember that we don't earn or deserve nasty ingredients. We earn and deserve to eat food that makes us feel fantastic.)
You read the article and learn things like:
all options contain fairly low calories

all options are gluten-free
one option is, "egg-, nut- and dairy-free, made with rice and soy flours, palm oil, sugar, cocoa powder and other ingredients"
one option is, "perfect for a cup of coffee"
they are, "just slightly more expensive than wheat cookies"
Perfect!
Gluten free is going to be so great for you.
Several months pass and because you've been following all the "trendy gluten-free" advice (which, by the way, is given mostly by marketers and those who do not live with IBS and IBD), your gluten-free diet has kept you miserable.
It took me a very long time to understand why. I had to complete detailed journaling, studying, researching and implementing into my own life in order to understand and in order to call out the madness.
4 Reasons Your Gluten-Free Diet is Keeping You Miserable
Click HERE to save 4 Reasons Your Gluten Free Diet is Keeping You Miserable for later.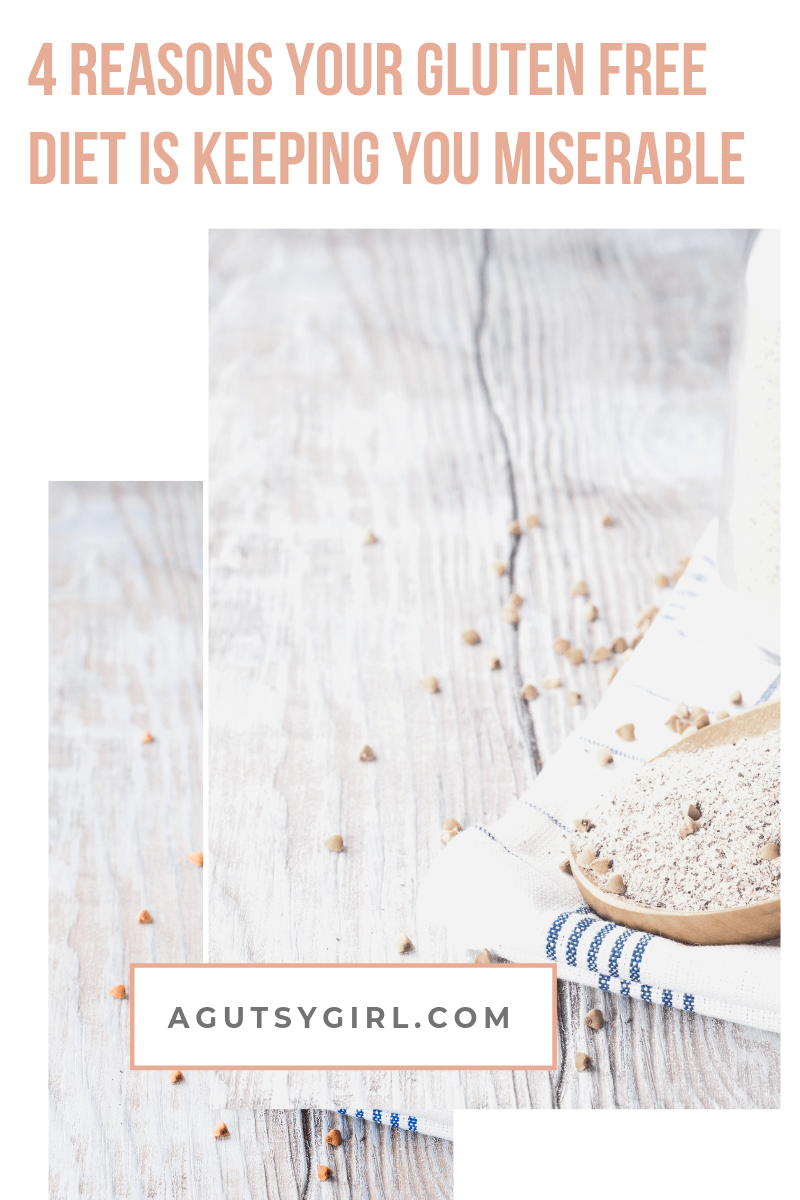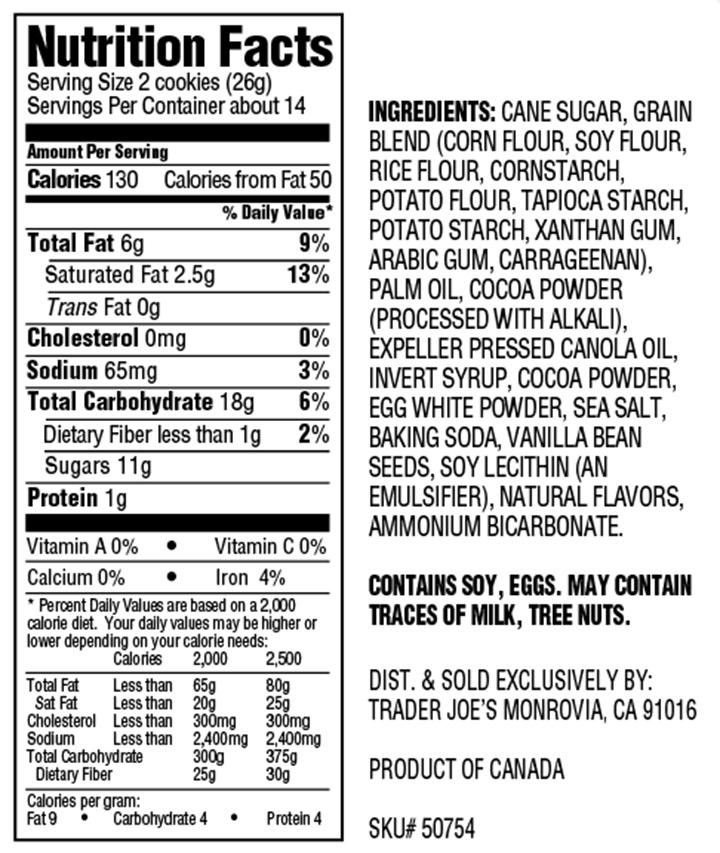 Gluten-Free Diet
These are just 4 reasons why your gluten free diet is keeping you miserable, in a sea full of many others.
Science mixed with real life experience and the passion to help as many Gutsy women as I can. This is how I healed, how I heal, my gut, and it's my life's mission.
It's how I've helped hundreds of others as well.
The point is this: if you have IBS or IBD, you must understand that the gluten-free diet society is preaching and marketing to you is not the one that is going to heal you forever.
If the package says "gluten-free," investigate.
The best gluten-free diet is that which does not come in a package.
Is the way to end this misery always convenient? Nope.
But if 100% convenience is your only goal, then truly healing your gut probably is not.
In that case, enjoy your Joe Joe's.
If you liked this post, you might also enjoy:
75 gluten-free recipes (in a 4-week meal plan)

Xox,
SKH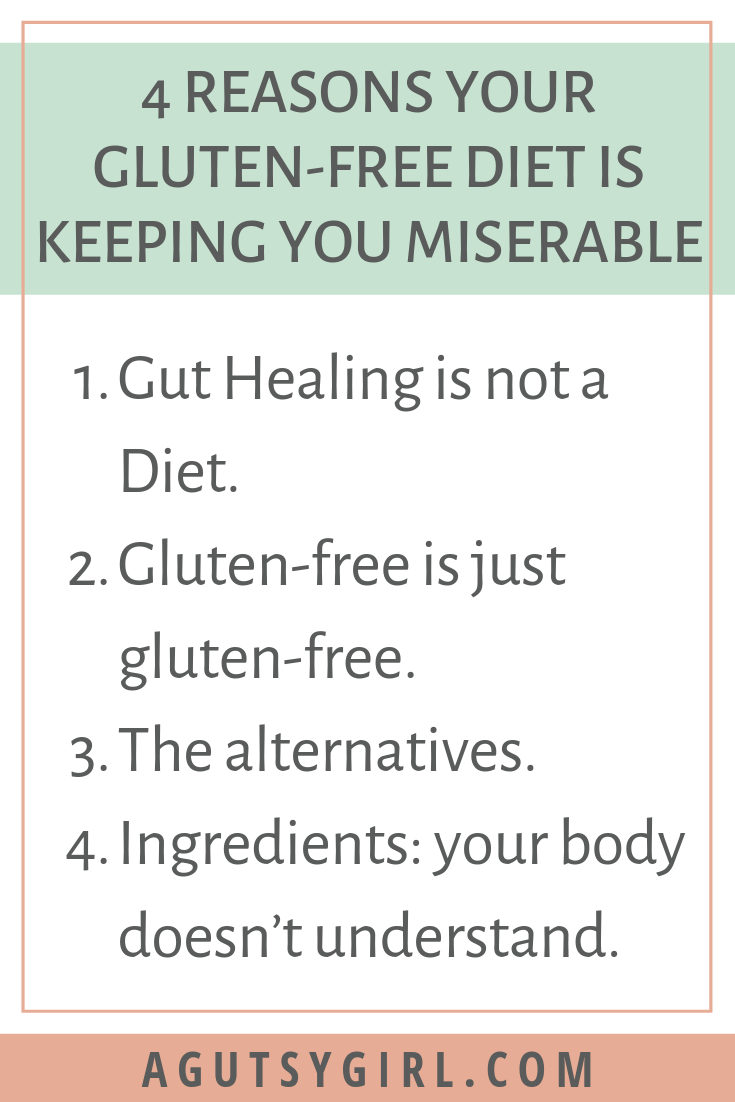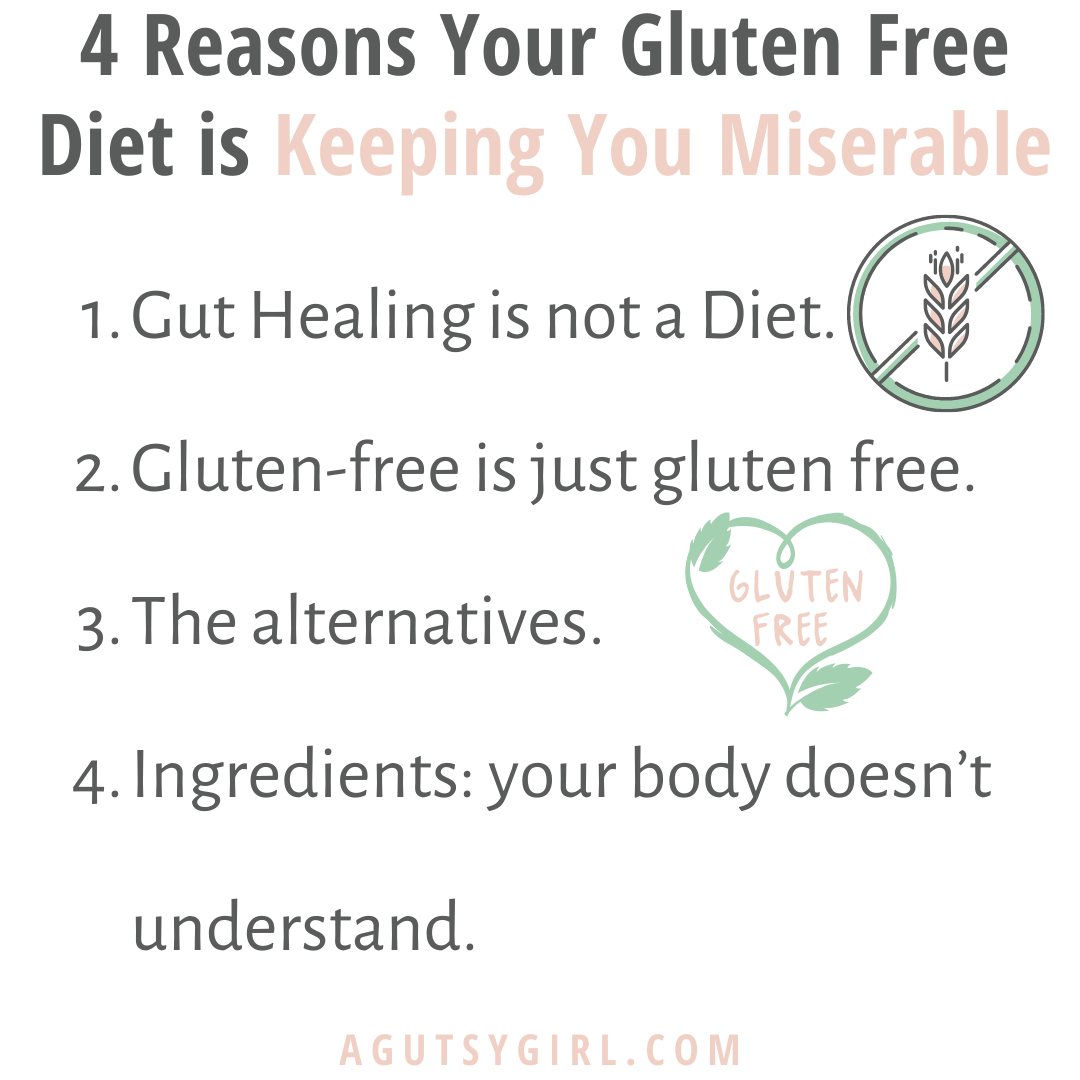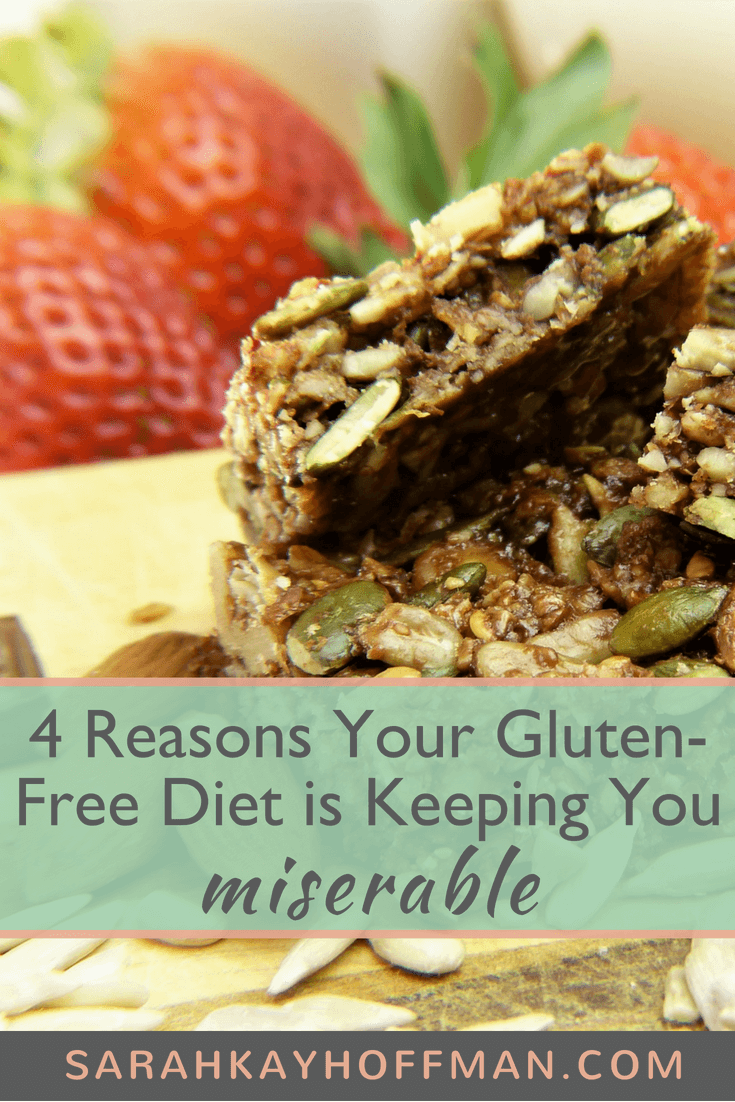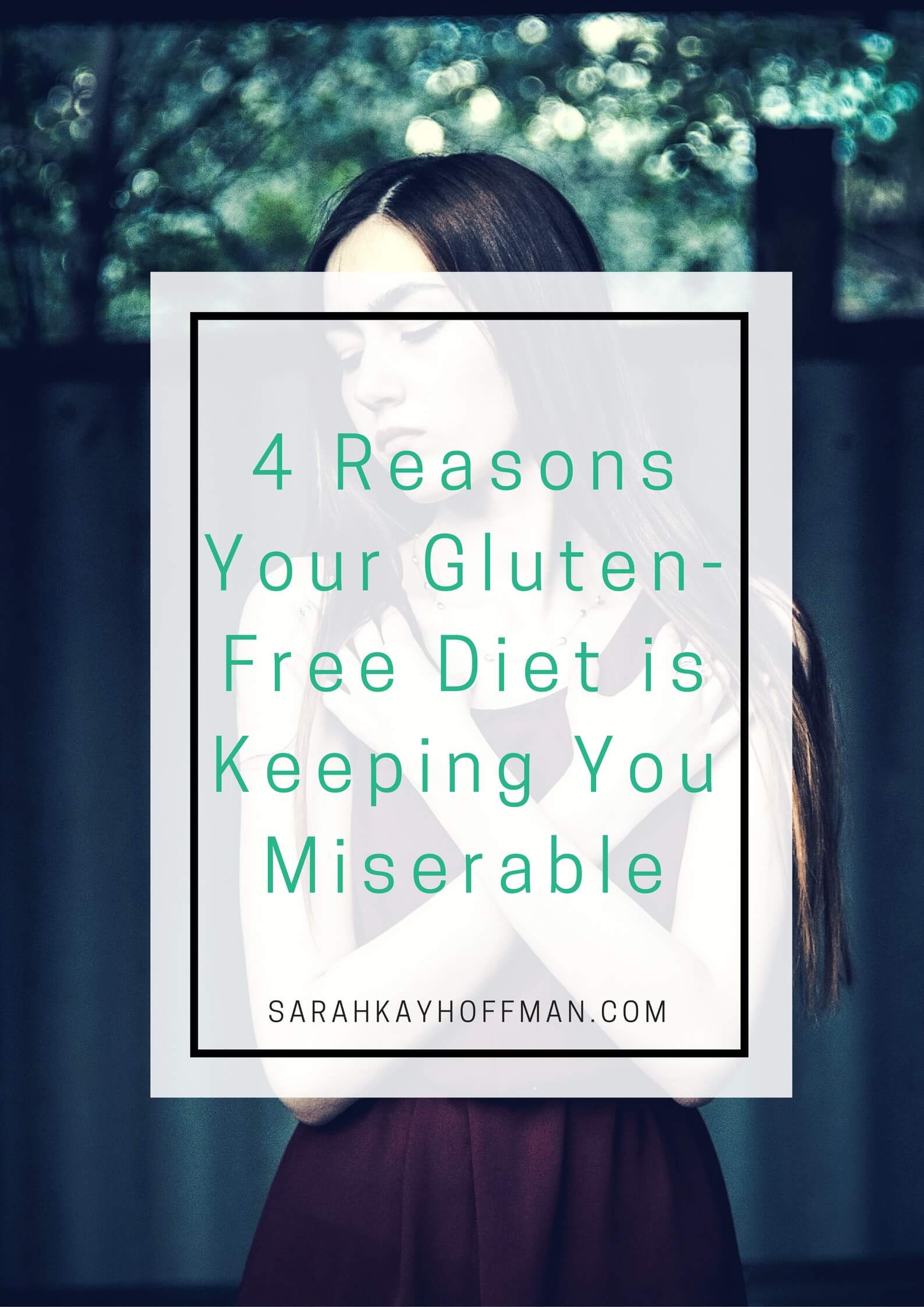 You will heal. I will help.