I realized early on that I was probably nuts for doing back-to-back adrenal fatigue and SIBO testing.
But I wanted it to just be done so badly so I swallowed the huge pill all at once.
I have had many clients, and people in general, tell me that they would love to know more about the testing for each. So as I've been doing them, I've been taking detailed notes.
I was diagnosed with severe adrenal fatigue and SIBO a little over a year ago. Thus, I have spent more than a year focusing on both of them. My doctor wanted to retest all levels again.
If I were to make a prediction, I would guess that the SIBO is gone (or at least mostly gone) and the adrenal fatigue has improved, but is not to the place it should be.
The reason? These past couple months have been stressful and far too much overall. I believe I made huge progress but have undone some of it. I also essentially stopped taking all supplements because I got major supplement fatigue.
That said, I feel phenomenal so we'll see what the results show.
Today, I wanted to share with you what it's like doing them back-to-back.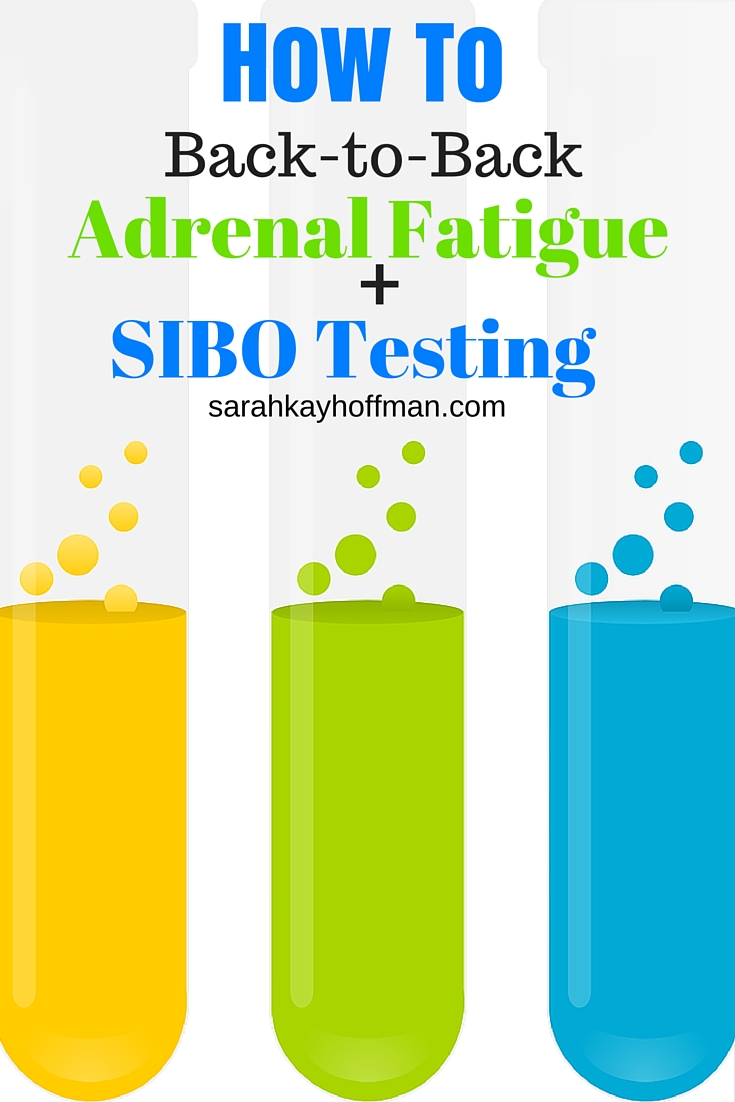 Adrenal Fatigue and SIBO Testing: Back-to-Back
Click HERE to save this post for later.
I had to be very planned with it because there are rules for taking both tests. I made my plan of attack on Christmas night. And here is how I was able to complete both tests within 27 hours:
5:30 am Saturday, December 26: Begin the 12-hour diet for the SIBO test, but also no caffeine or alcohol (which was required for the adrenal fatigue test).
Saturday, December 26, all day: At 4 different times I did the actual adrenal fatigue testing, with no food one hour prior, and the final sample taken at 10 pm.
5:30 pm Saturday, December 26: Begin 12 hours of complete fasting for the SIBO test. I ate dinner around 5 pm and then had to be completely done with everything for the day.
4:30 am Sunday, December 27: Up. It's easy for me to naturally be up by now on normal days because I have a warm beverage sitting next to me. Today at 4:30 am, however, I could consume nothing except water.
5:30 am – 8:30 am Sunday, December 27: SIBO testing every 20 minutes.
Done.
Not Easy
It looks simple, and it is simple, but it is far from easy.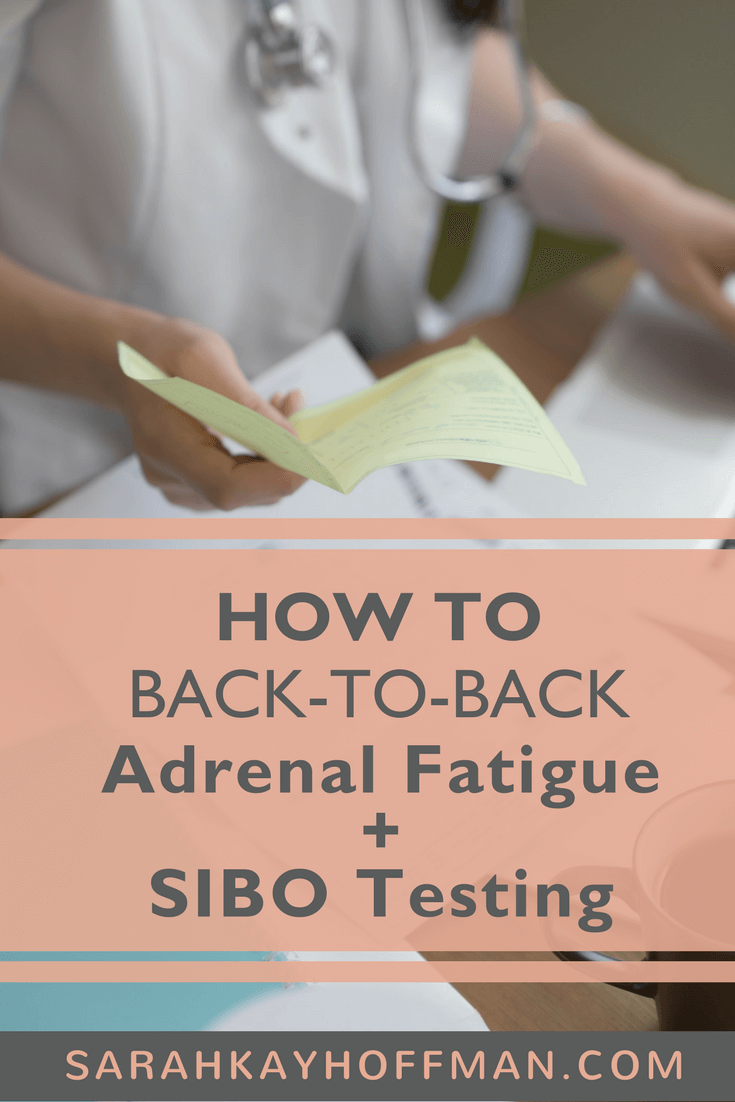 I was reminded how awful it is to be on any restricted diet.
Seriously, I can't believe I lived that like for years. I wouldn't wish it upon my worst enemy. (You'll understand when I share with you what I ate yesterday.)
I was reminded how much I love coffee. Honestly? I know how to quit caffeine, but it's one of the simplest pleasures I have in my life. I rarely drink, I don't smoke or do any other drugs. It's my one and only stimulant. And I really love it, and really don't ever want to completely give it up.
Finally, I was reminded that there is nothing like real health and wellness and living our best lives daily, doing all that we can, without ever doing too much so that we never have to follow restriction for life. Yesterday I felt weak, tired and generally fatigued. I can't imagine living like that daily, nor do I ever want to find out what that feels like.
I am looking forward to sharing with you all the things on adrenal fatigue and SIBO testing this upcoming week.
p.s. Want more? Join my private FREE Facebook group: Gut Health, "Adrenal Fatigue," Hormones by clicking HERE.
Xox,
SKH
You will heal. I will help.