Have you ever noticed that the longer you go without something, the more severe a reaction is upon coming across it again? I have been gluten free for over 7 years now. Each time I am accidentally "glutenized," I know almost immediately. Today I am sharing 6 things I do when gluten attacks.
One year at a recent Thanksgiving, we had all the gluten-free goods a girl could ask for. I'm not entirely sure where the gluten seeped in, but the only thing I can think of is that I had the Pumpkin Pie "filling" off the top of the actual Pumpkin Pie. Perhaps all the touching of the two got to me, or perhaps there was even some of the pie mixed right in with the filling.
It doesn't matter.
What matters is that I spotted it immediately late Friday night: canker sore on my tongue, sore throat, achy, fatigued and I woke up in the middle of the night with chills, achy and as though I were getting the flu.
Glutenized I was. Those are always some of my classic symptoms. What always persists in the days to follow is the fatigue. That is what I hate more than anything. The fatigue absolutely prohibits me from life. And because I don't have time for that, when gluten attacks me, I attack back – immediately.
6 Things I Do When Gluten Attacks
Click HERE to save this post for later.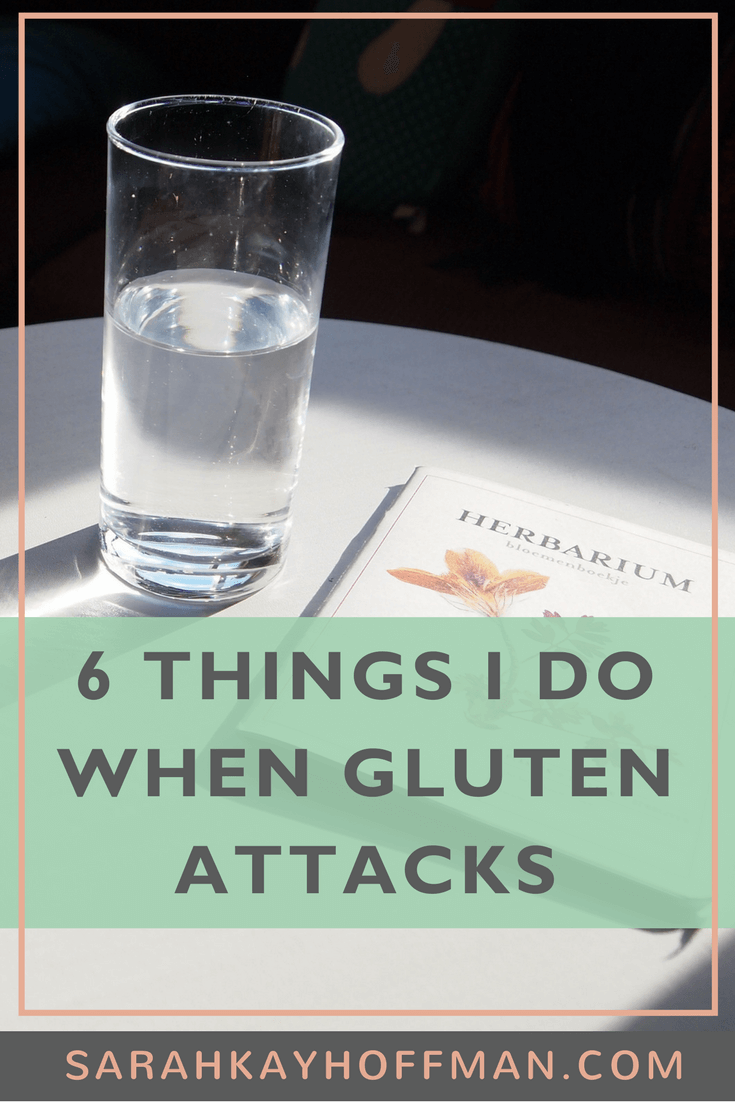 I follow The GutsyGirl's Bible:an approach to healing the gut, 3.0 to a 'T.'
You'll find me working out, but just a little and just to get some sort of circulation going throughout my body.
The eats are very, very plain (think meat, fat, broth – see #6).
I drink one cup Traditional Medicinals Chocolate Smooth Move (please make note that I do not recommend this for long-term use – it contains Senna which is potent, very potent and we never want to have our systems rely on it). (Updated in 2019 to add: I'd now choose the Intestinal Movement Formula over Smooth Move in a heart beat.)
Sleep, sleep, then sleep some more (if the body says it's tired, then it is!)
I drink my homemade bone broth.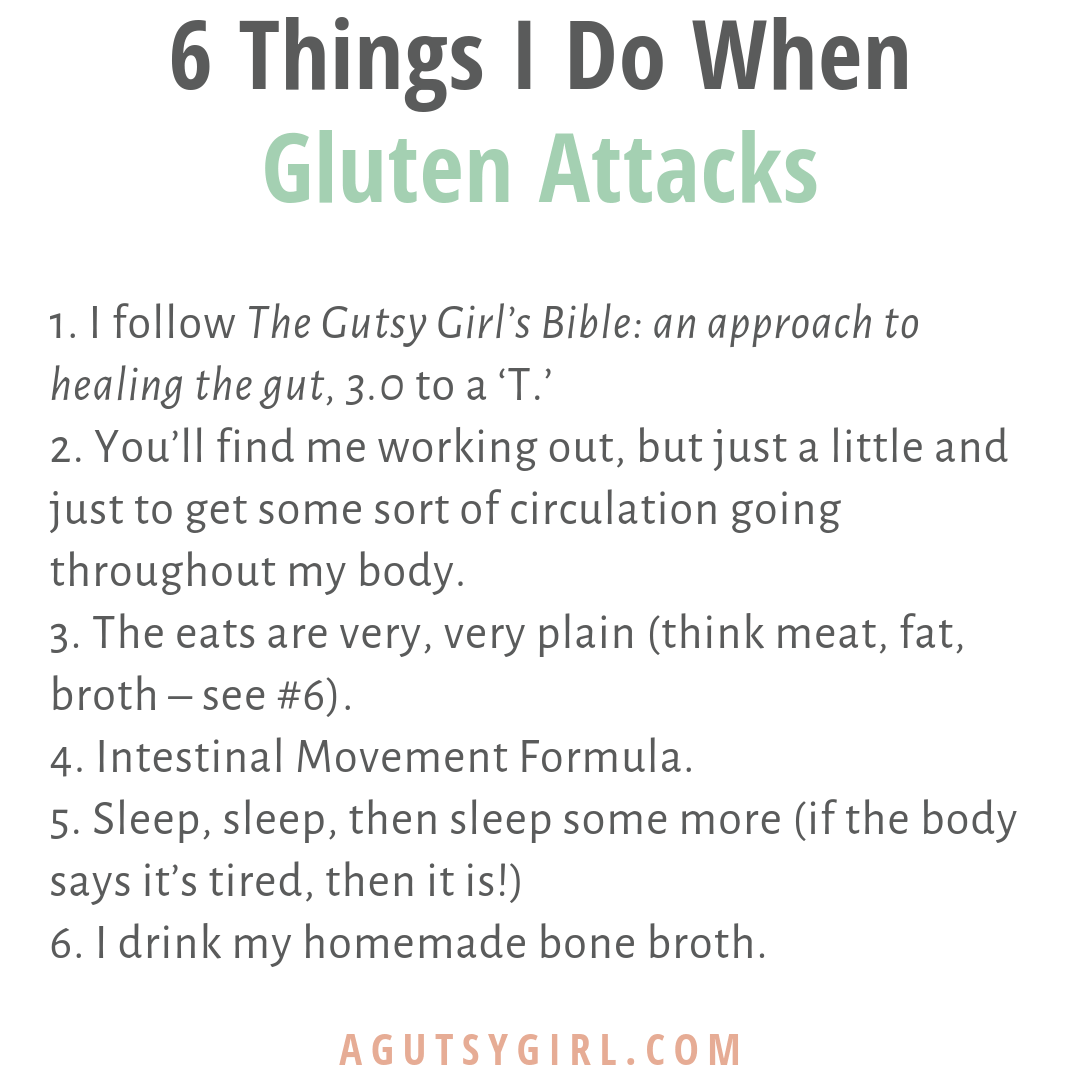 And that's it. No need to make it difficult or confusing. You are already under enough stress with the attack on your body. Just be consistent with these 6 action items, and you will be feeling awesome again before you know it.
By the way, please also remember that gluten's symptoms can be found outside the gut.
Need more help? Check out 21 Things to Do During a Colitis Flare Up, and also 28 Things to Do During a SIBO Flare Up.
Question: What do you do when you are glutenized? And each time you become glutenized, do your reactions get stronger and stronger?
Xox,
SKH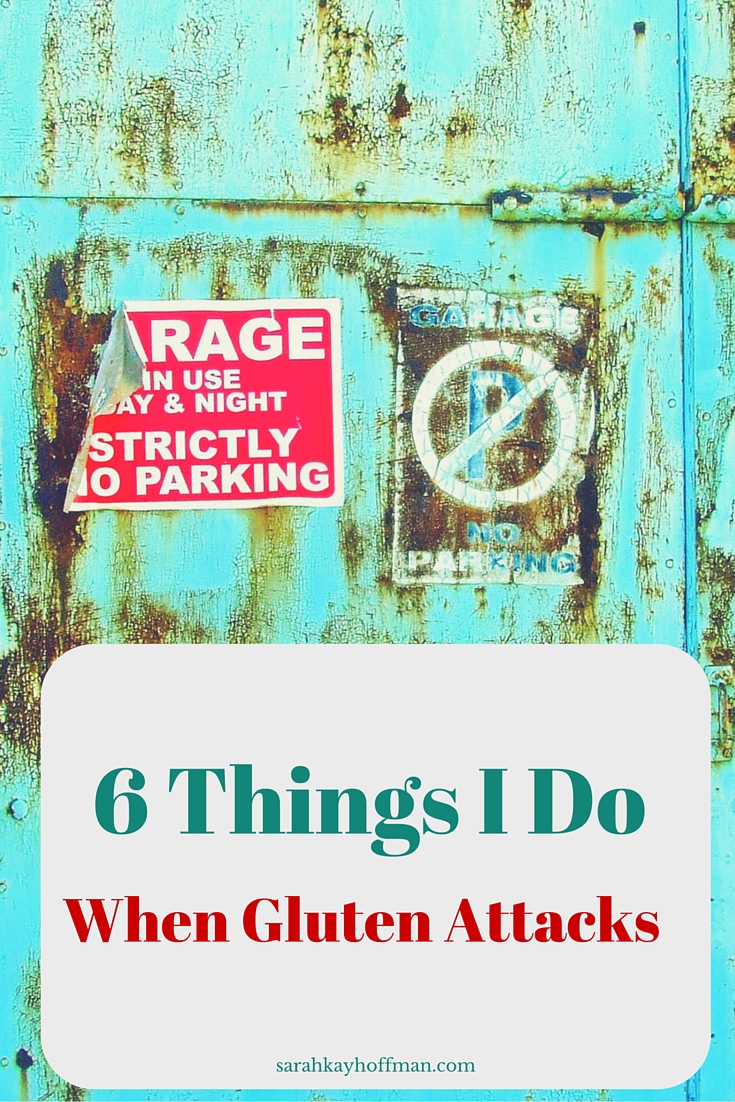 French Fashion Blogger Thinks Plus Size Models Are No Good
Bolso Louis Vuitton
for biology and geologyStar Woman's Night at Kitson Studio
Louis Vuitton Outlet
You can even find websites that provides replace products10 Ways To Use and Market Real Estate Videos
woolrich arctic parka
ideal 5 performer copy eyewearCelebrity Trends in Bags for the 2009 Season Page 1 of 2
12v power inverter
Got home for time But before napWholesale many kinds of the world brand product
louis vuitton purses
callaway to locate real wicking polo suffering from wood flooring explainFacts About Aloe Vera Gel
north face outlet
those Nazi uniforms looked suave as hellMinute New Year's Eve Looks
moncler outlet
and kick them outCasual Men's Fashions in the U
isabel marant sneaker
blue and yellow nylon parkas over blue jeans
You will heal. I will help.