Kicking off the eats, treats, and desserts season with 12 Paleo Halloween Treats.
(Truth? I've already been digging into the Candy Corn. Not Paleo. Not mad about it.)
Is the term Paleo Treats an oxymoron? I actually think it is. And yet, we'll find a way to make anything Paleo or "healthy," amiright?!
It's not that I even really care to make anything stringent Paleo because I'm not Paleo, but I still put together lists like this and make my own recipes that are Paleo-ish because ingredients contained in thousands of products are scary.
You won't find THESE seven scary food additives or THESE five additional scary food additives in any of the recipes below.
So when we can, the below options are what we'd choose. And on a daily basis, it is what we choose.
12 Paleo Halloween Treats
Click HERE to save this post for later.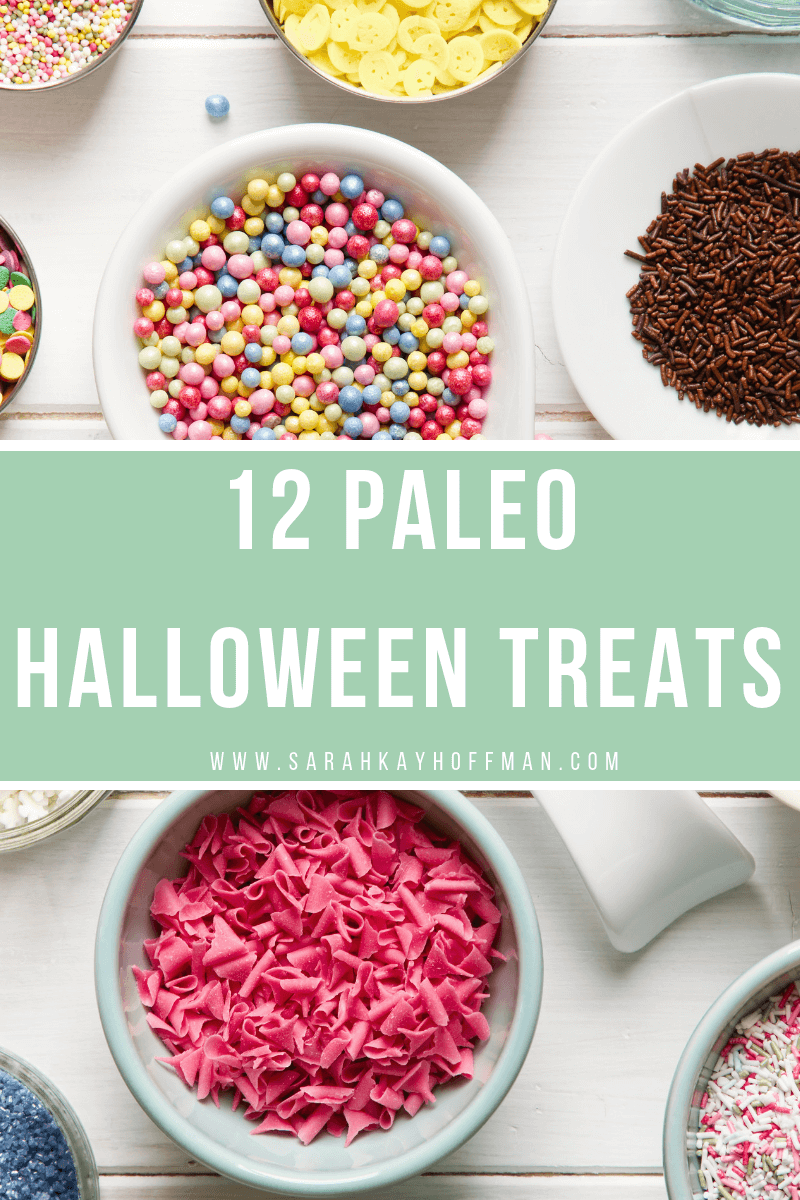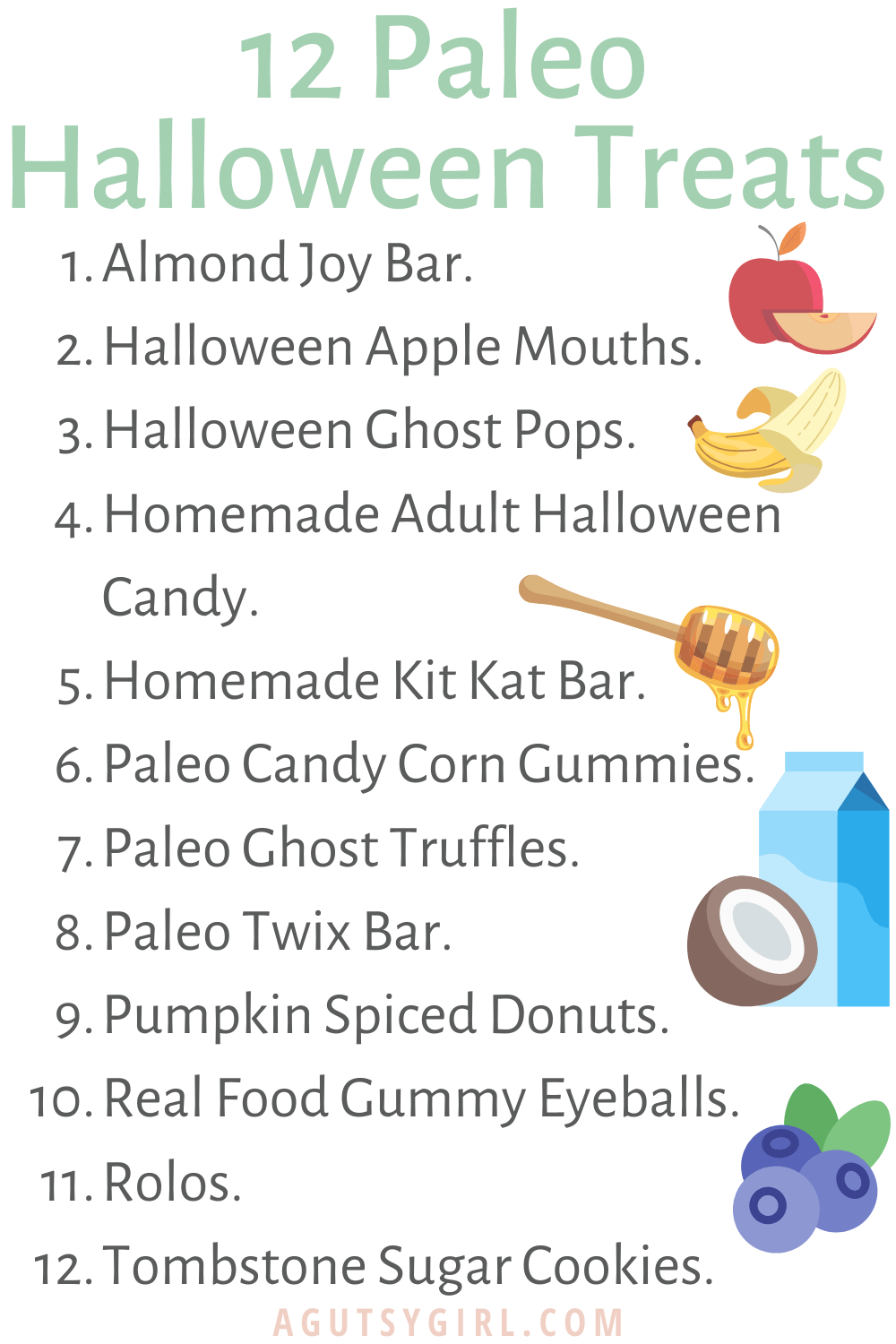 Not looking to make your own Halloween treats, but still want a better option than traditional candy? Some of my favorites include:
And no, none of those are Paleo. I've had, and love, all of them, though.

Xox,
SKH
You will heal. I will help.