Coffee, coffee, everywhere including this Almond Java Chip Smoothie.
BTW – wondering about coffee and your gut? I have a whole podcast episode surrounding the topic.
---
I am fairly certain that a morning without coffee is, well, not really a morning.
There is only one thing I appreciate in the morning as much as that cup of java.
She goes by the name of early morning workout.
Over time, I've come to realize that the pair makes for one amazing duo.
I typically only do high-intensity interval training in the mornings. Because I do it so early (6:30 am or before), I only consume a little coffee because my Gutsy stomach can't tolerate anything else prior.
Once I swing open the front door to return home, though, a re-coop smoothie is often an immediate need.
The bonus? A little more of my beloved java. Plus, a smoothie is a great way to consume healthy, easy-to-digest, calories post workout.
Almond Milk Smoothie
I choose an almond milk smoothie because it's one of my favorite non-dairy milks.
I love the thickness and creaminess of the Elmhurst 1925 Almond Milk.
However, if you don't want almond milk, but still want a plant-based milk, HERE is a post on –> Which Milk to Choose?
Almond Extract
To boost the almond milk, I added some almond extract to this smoothie.
This is because I love, love, love the almond flavor.
Now, if you don't love it, then skip it.
But also, if you're going to keep in the almond extract, be sure to choose a high-quality one.
Java Chip
Click HERE to save this Java Chip Smoothie recipe for later.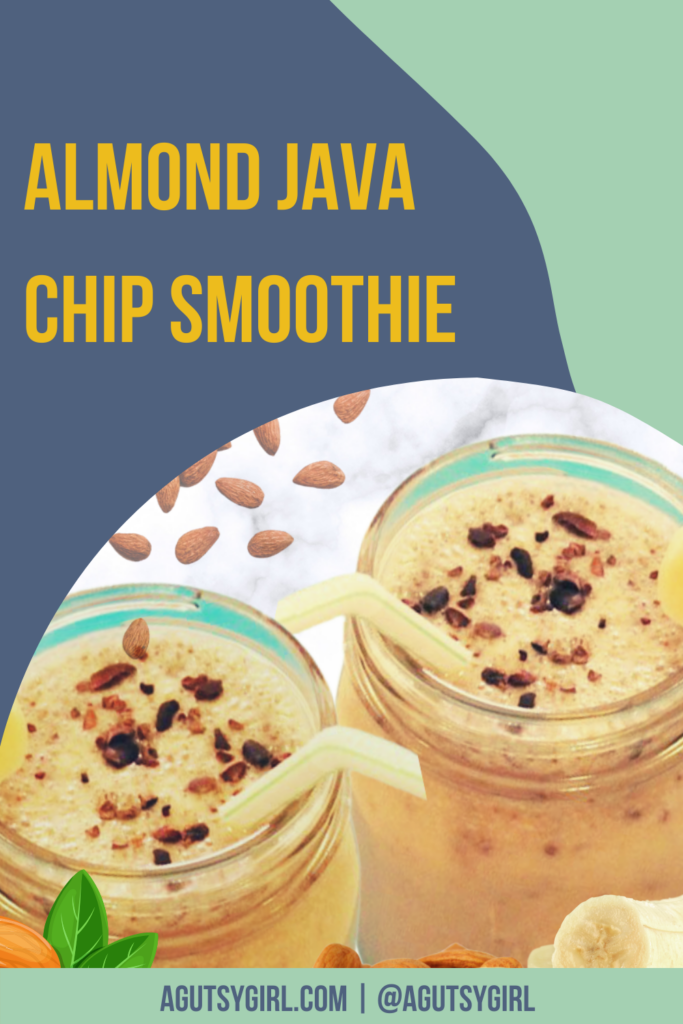 Almond Java Chip Smoothie
Prep time:
Cook time:
Total time:
Perfect early morning smoothie to get the day started.
Ingredients
1.5 cups almond milk
1 cup freshly brewed coffee poured over ½ c. ice cubes (to cool)
1 large ripe banana, sliced
¼ teaspoon Monk Fruit
½ teaspoon pure almond extract
2 tablespoon raw cacao nibs
1 tablespoon Nutiva Organic Chia Seeds
½-1 cup crushed ice
Instructions
Brew coffee and set aside for a few minutes to cool
Add all ingredients (including coffee) to blender
Blend until the mixture reaches consistency desired
Notes
Optional (but awesome) add in: 2 tablespoons Java Almond Chip nut butter
By the way, this smoothie is so good that I used it as inspiration for an almond butter I created when I owned, A Loving Spoon nut butters.
The nut butter was appropriately called, "Java Almond Chip."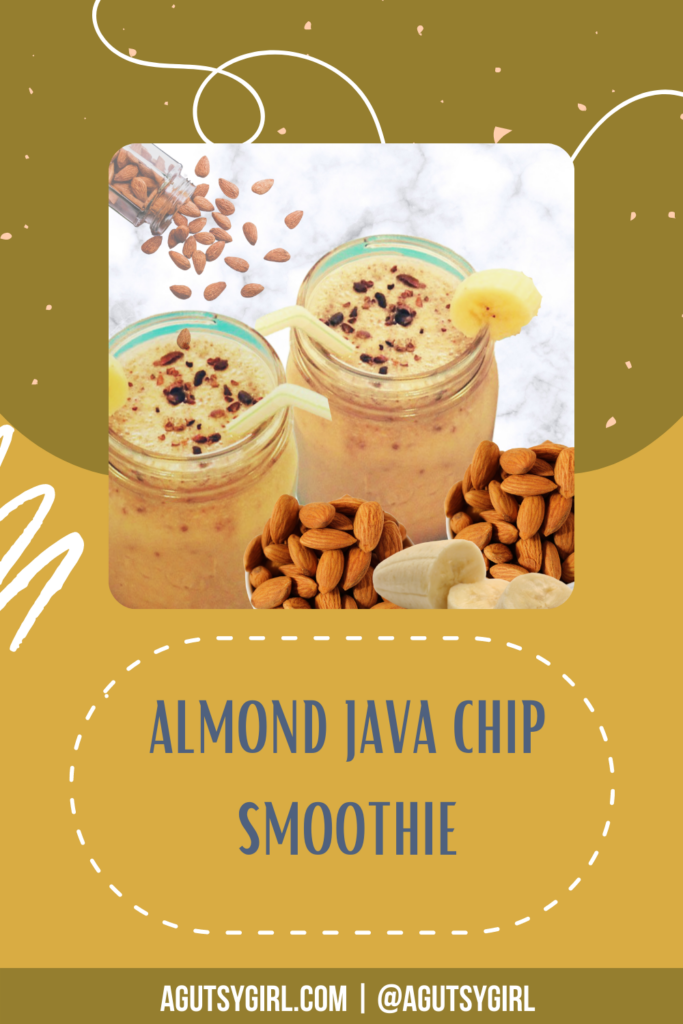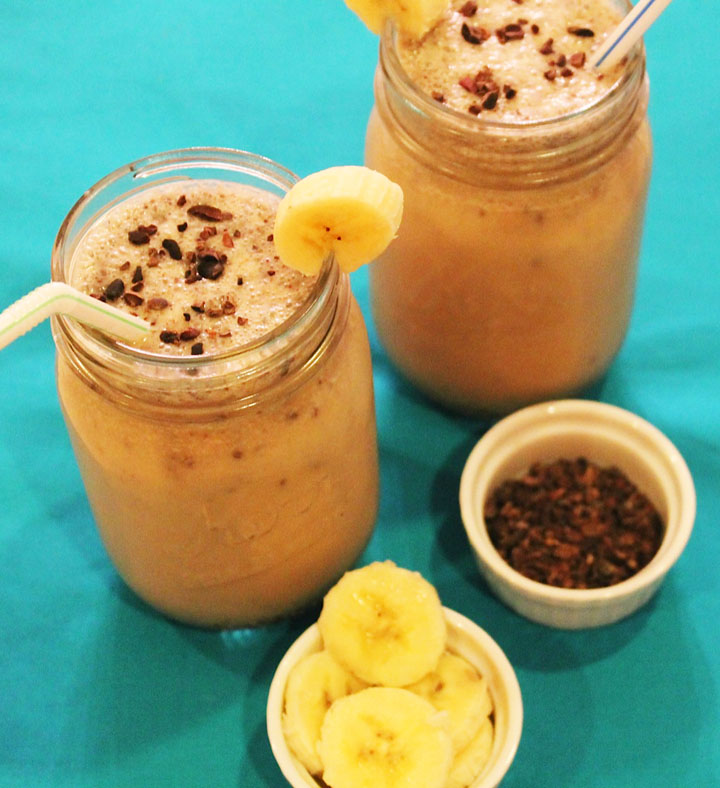 If you liked this post, you might also enjoy:
Xox,
SKH
You will heal. I will help.