Today we are sharing your gut health podcast playlist.
But it's not just any playlist; it's a playlist that was curated just for you.
Recently, I announced that the A Gutsy Girl podcast would be coming to an end in October, 2023.
In case you missed that episode, here you go:
100th Episode
But also today marks the 100th episode of the A Gutsy Girl podcast, so I wanted to be sure to have something extra special ready for you – something that you'd also be able to have once the show wraps up.
And that is a custom podcast playlist that you create.
Gut Health Podcast Playlist (Episode 100, Bites #36)
Click HERE to save this article for later.
Episode 100: Show notes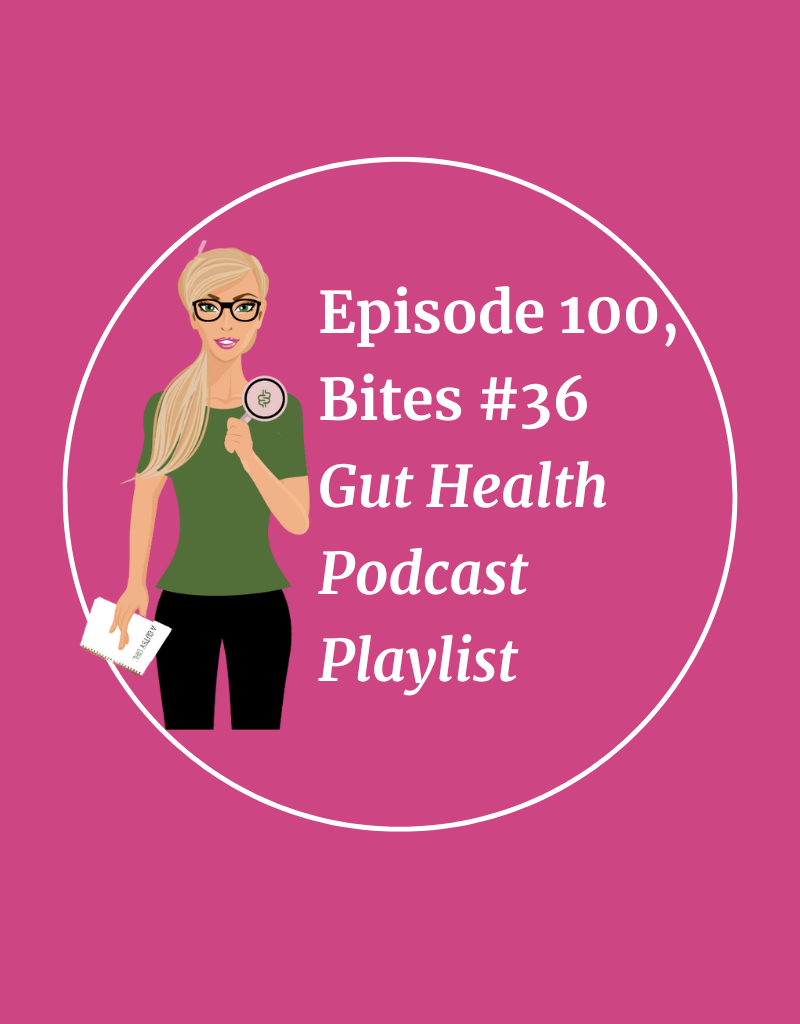 Episode 100 on the 'A Gutsy Girl' podcast: Your Personalized Gut Health Playlist (Episode 100, Bites #36). Looking for a gut health +/or gut healing podcast playlist that you create? I have it for you today!
In this Episode we cover:
The questions that will lead you to your perfect A Gutsy Girl podcast playlist
What the 7 playlists consist of
Links & Resources Mentioned in this Episode:
More about our Podcast
A Gutsy Girl is the podcast that teaches, preaches, and celebrates healing the gut and living a happier, healthier life.
Wrap-Up
As always, a huge goal for this show is to connect with even more people. Feel free to send an email to our team at podcast@agutsygirl.com. We want to hear questions, comments, show ideas, etc.
Did you enjoy this episode? Please drop a comment below or leave a review on Apple Podcasts.
If you liked this episode, you might also enjoy:
Xox,
SKH
You will heal. I will help.