We are totally digging this Vanilla Mint Shamrock Protein Shake at our house.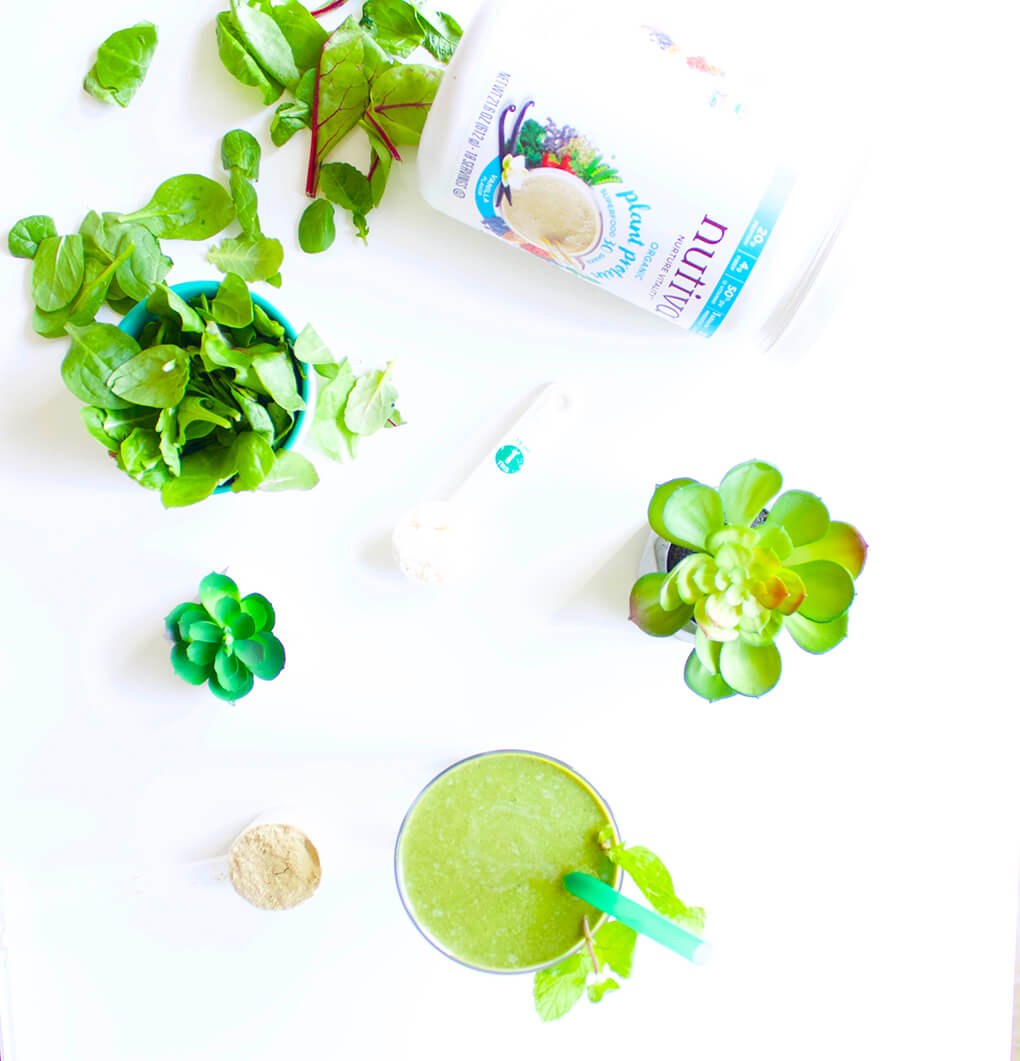 A couple weeks ago we noticed that Isaiah has been reacting to something he's eating. It has progressively been getting worse. Last week, I decided to put a stop to it, reset his system and then re-introduce foods to figure out exactly what.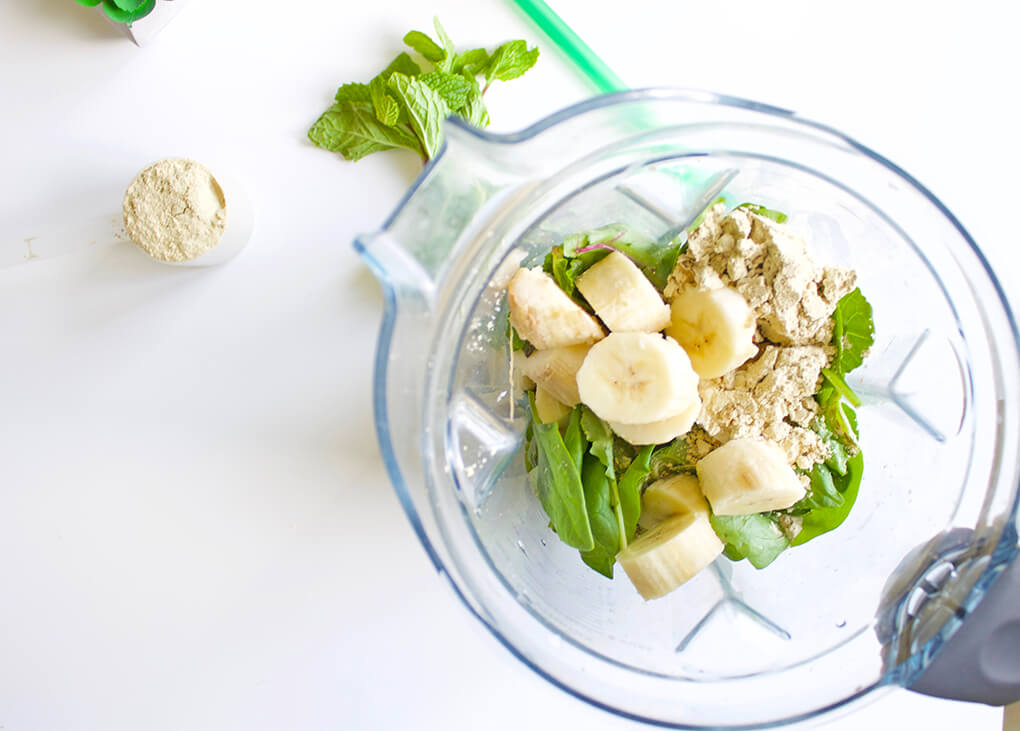 After just a couple days in, he had already made huge progress. It's really amazing what food can do! 
Many days Samarah wants me to make her a smoothie, and since I'm currently working on a series of Rainbow Smoothies for Nutiva, I let her drink the creations. Because of some of the fruits, yogurt, etc. in many of them, Isaiah couldn't have any, so I made a special one, just for him (and for me)!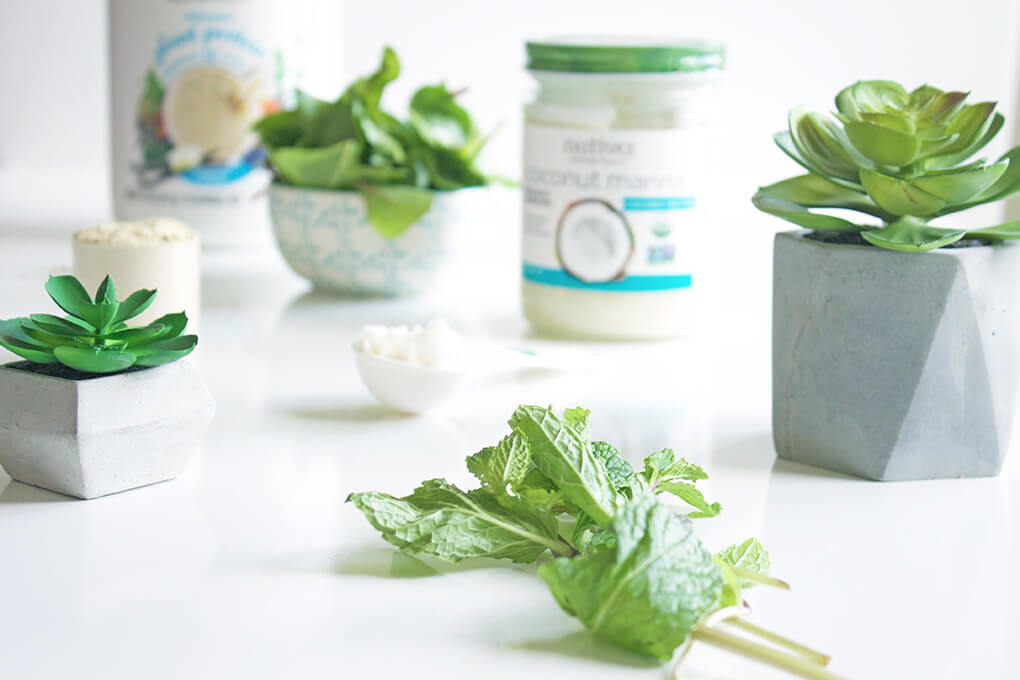 His caregiver, Sukhjait, asked, "Sarah, he wants the whole thing, is it okay for him to have it all?"
But of course! 
This smoothie is here for you today because St. Patrick's Day is right around the corner. 
Also, you just need this shake flavor in your life.
Vegan Protein Shake for Breakfast
You'll love this shake anytime throughout the day, but make note that just because it's dessert in nature does not mean you can't enjoy this vegan protein shake for breakfast.
If you're not into the vanilla protein and/or want/need something low-FODMAP, consider choosing Perfect Supplements Organic Protein. Learn more about it HERE.
Or, you can purchase the Perfect Plant Protein (use code GUTSY10 at checkout to save 10%).
Vanilla Mint Shamrock Protein Shake
Click HERE to save this recipe for later.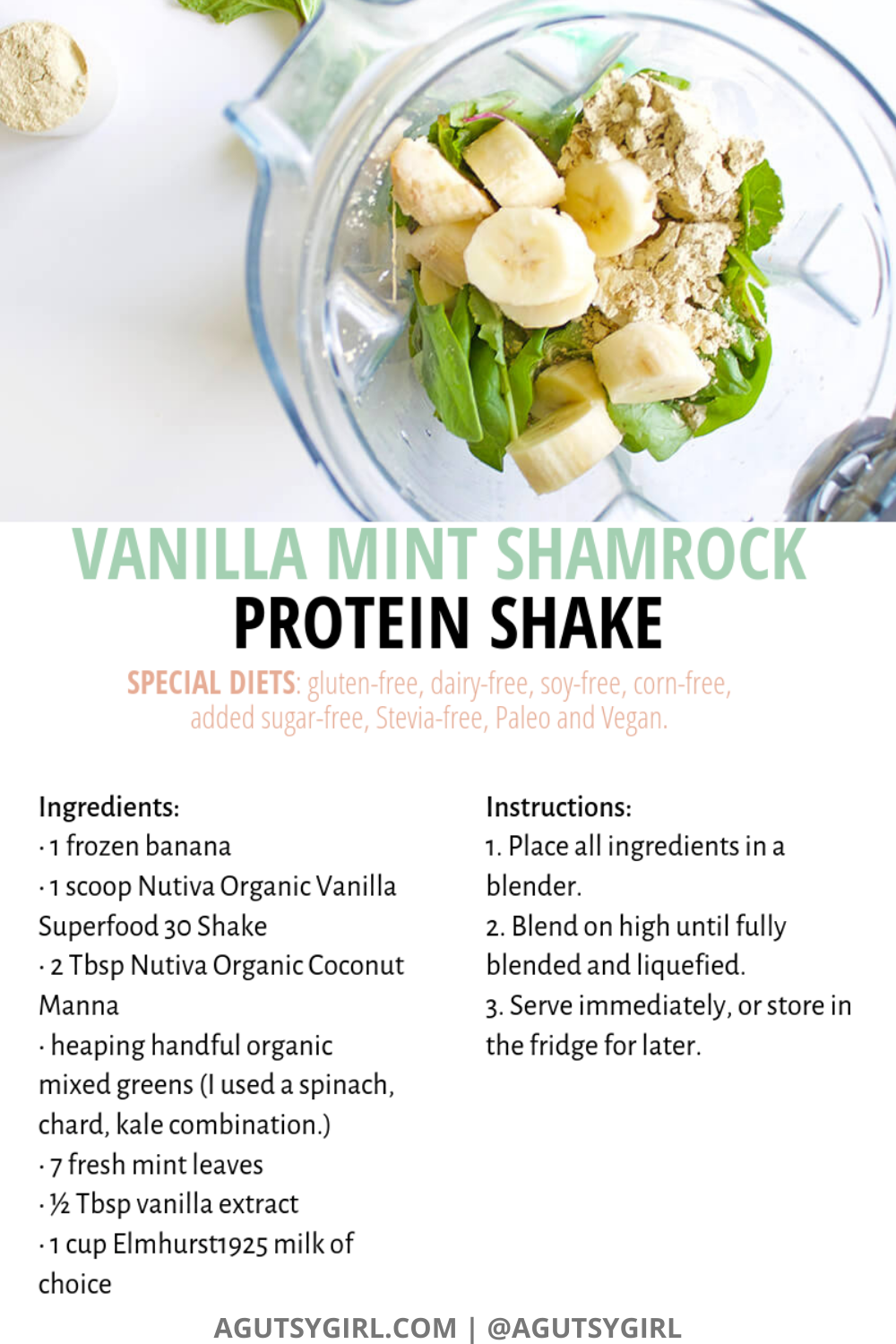 Vegan Protein Shake
This recipe is gluten, dairy, soy, Stevia, corn, and refined sugar-free. It is also low-FODMAP with an unripened banana.

Vanilla Mint Shamrock Protein Shake
Prep time:
Cook time:
Total time:
Thick and creamy shake that mimics the McDonald's Shamrock shake.
Ingredients
1 frozen banana
2 tbsp Nutiva Organic Coconut Manna
heaping handful Organic Mixed Greens (we used a spinach, chard, kale combo)
7 fresh mint leaves
½ tbsp vanilla extract
1 cup Elmhurst1925 milk of choice
Instructions
Place all ingredients in a blender.
Blend on high until fully blended and liquefied.
Serve immediately, or store in the fridge for later.
Shamrock Shake Flavor
The goal was to give this a Shamrock shake flavor without using Shamrock shake ingredients.What are the actual Shamrock shake ingredients you ask? I have no idea. The reason is that the ingredients don't state, instead they only say, "Natural flavors."
But if you've ever had a Shamrock shake – and yes, of course I have tried one – you know that it definitely has a creamy meets minty flavor.
That's what I was going for.
If you liked this post, you might also enjoy:

Xox,
SKH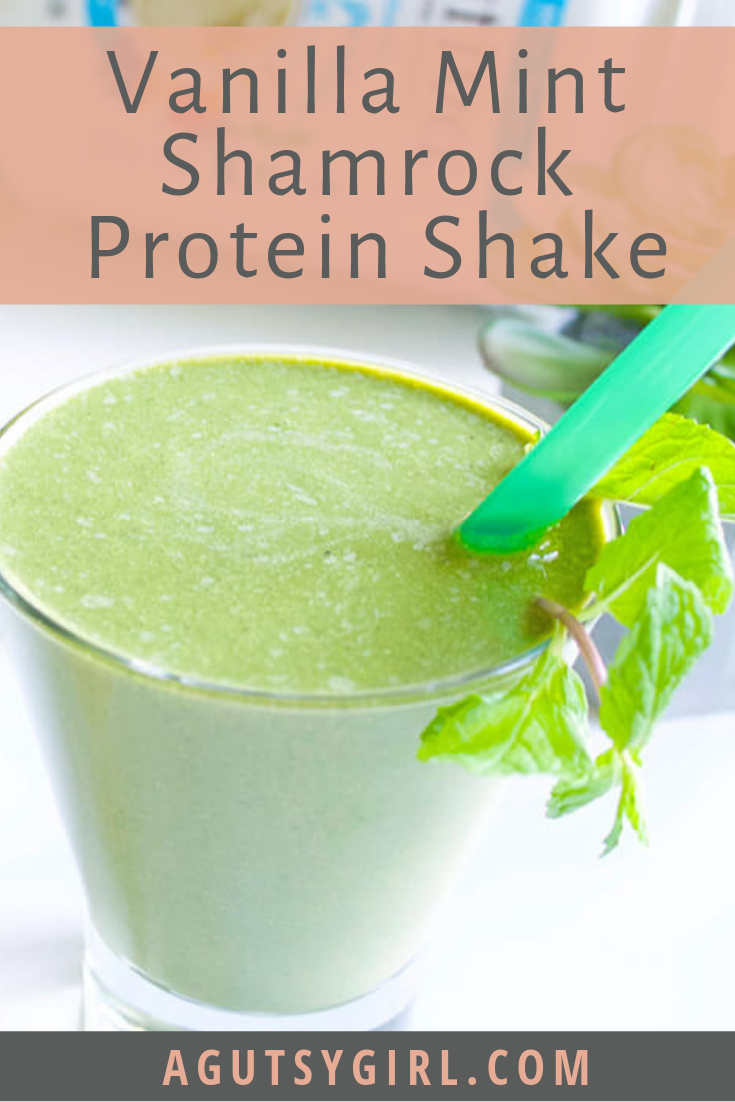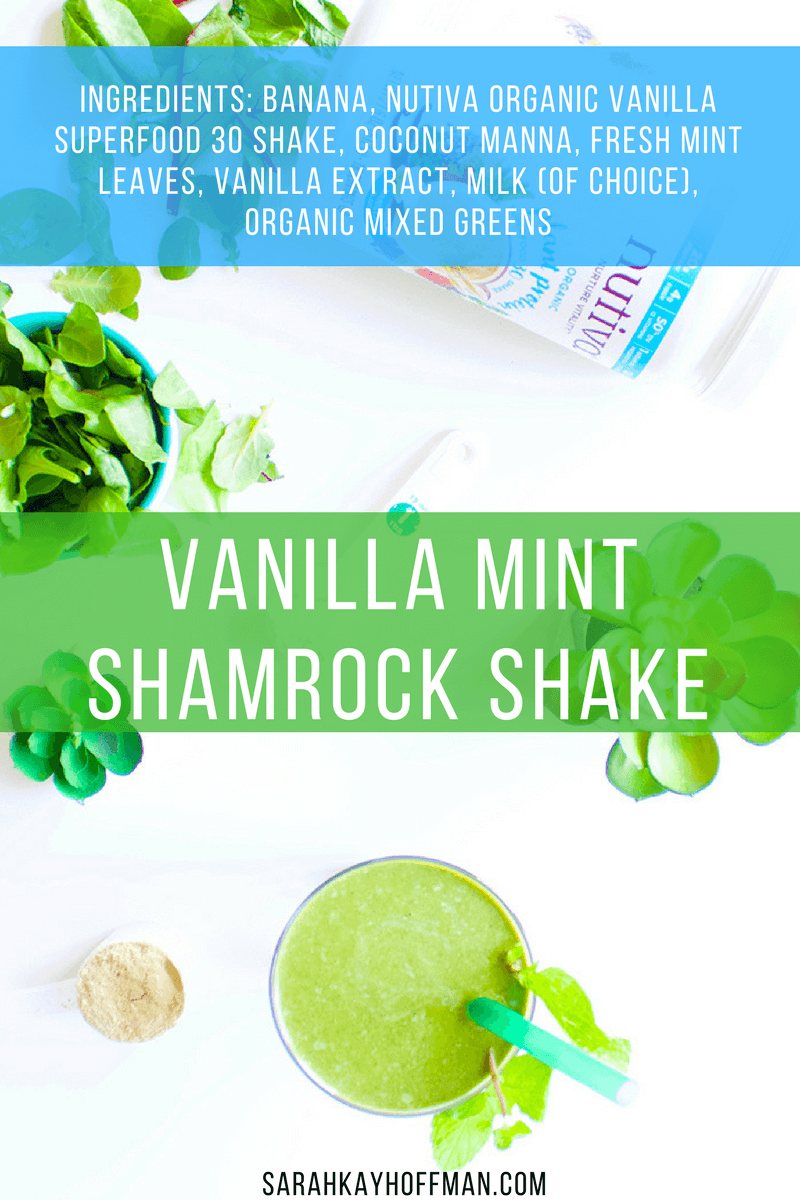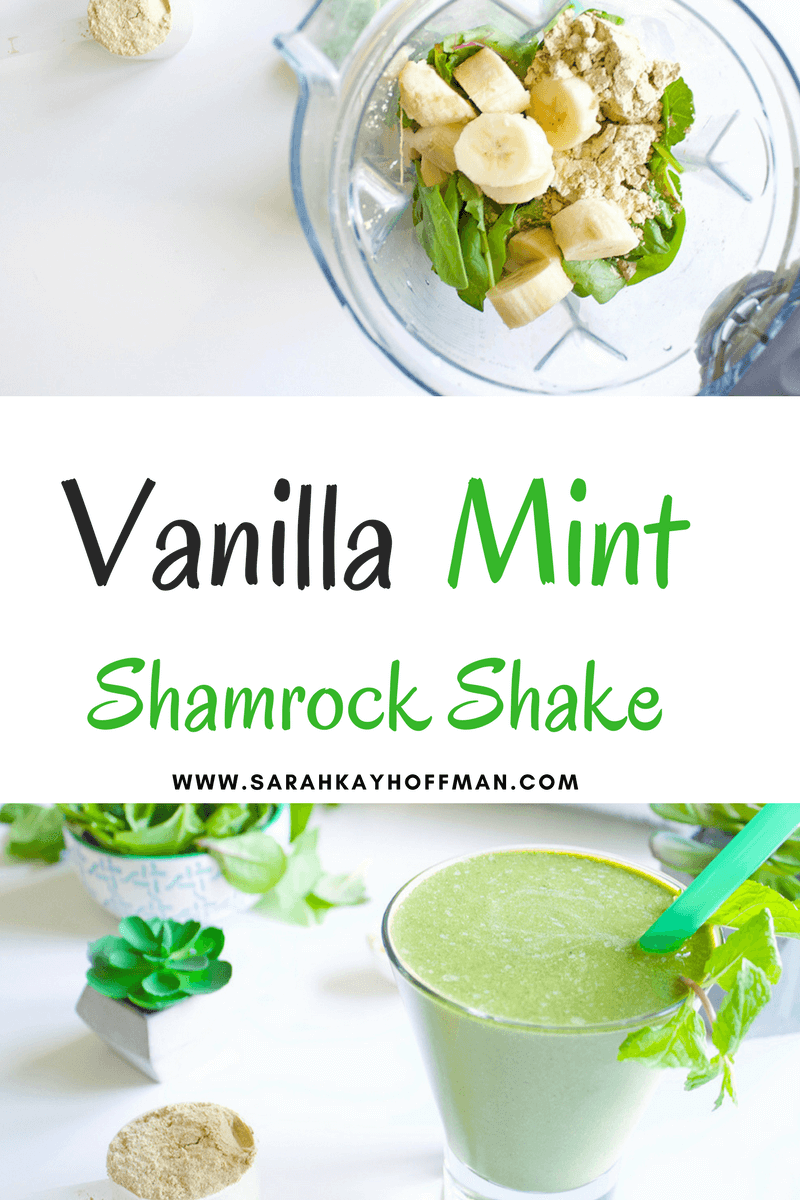 You will heal. I will help.