It's Friday, and I have a Low-FODMAP Chunky Monkey Nice Cream recipe that's going to make you never care about FODMAP 'scream again.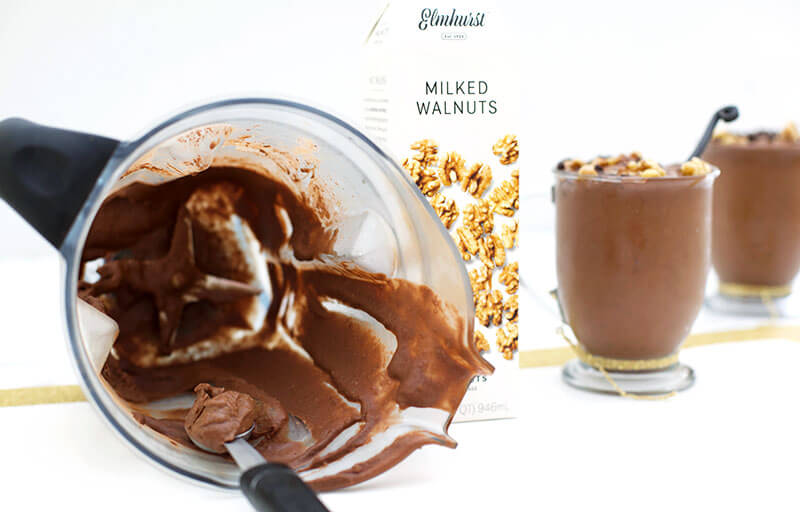 I'm totally happy to report that I got my doctor in California to order a SIBO test for me. They sent a message yesterday that in 2-7 days it will be here. That means, then, that I will need to start watching the FODMAP foods a little less. I'm not feeling the need to put myself in misery again, but I also don't want to be feeling so well (like I am now) that the test gives an inaccurate negative. 
At my dad's appointment yesterday, I had avocado. Later in the day I had some peas. I felt good. Real good. I have been religious to the Atrantil, L-Glutamine, and HCL. Currently they are my perfect trio. (Additionally, I have been practicing Intermittent Fasting, but that's a conversation for another day.)
In fact, some say that if you don't have advanced SIBO, Atrantil might be all you need. That could be where I'm at, but I don't want to chance it. 
I'll take the test as soon as it comes, find out the results, and make decisions then.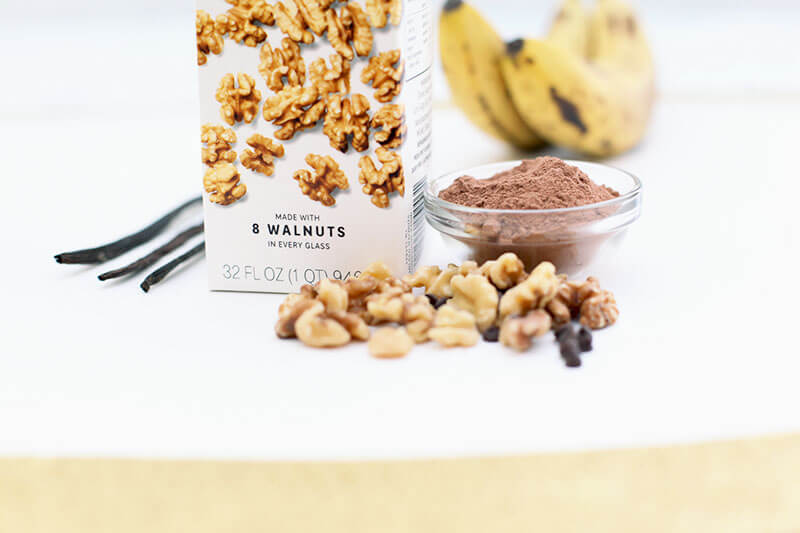 In the meantime, Low-FODMAP Chunky Monkey Nice Cream y'all.
Low-FODMAP Chunky Monkey Nice Cream
Click HERE to save this recipe for later.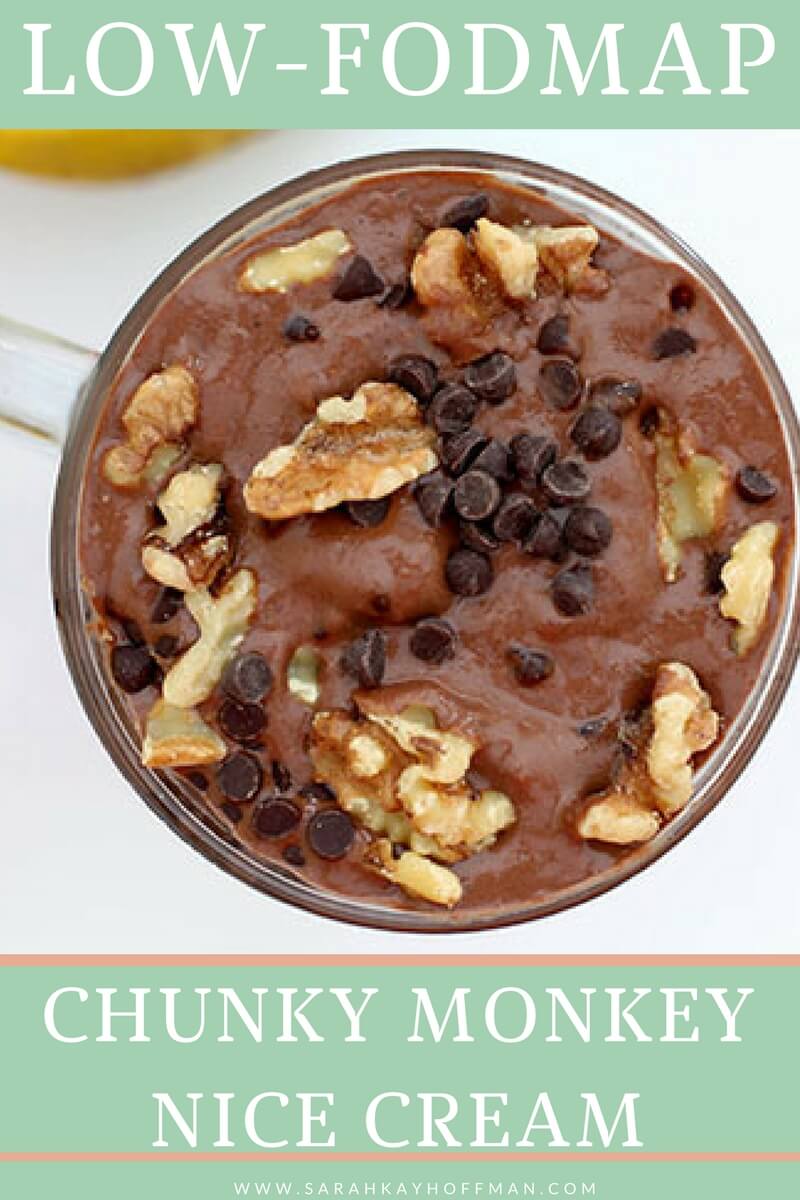 Nice cream is simply a concoction of frozen bananas blended up into soft serve, and tossed with other ingredients like fresh fruit, chocolate, nuts, and more. Nice cream excludes dairy and in most cases is 100% Vegan (typically depending on whether or not honey is used).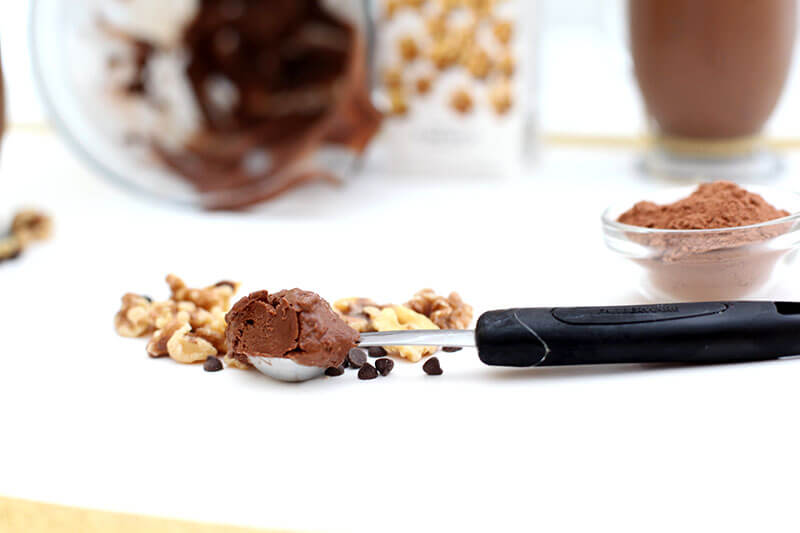 I created my nice cream by using just five simple ingredients, all of which are low-FODMAP.
You'll need Elmhurst Milked Walnuts ™ as your base (alternatively can use the original walnuts variety vs. unsweetened), which is the critical ingredient in this recipe. Not only are walnuts part of the original Chunky Monkey recipe (you know, the dairy-filled one with a plethora of unnecessary ingredients), but this plant-based milk is a light and creamy dairy alternative that is both delicious and nutritious. I created this recipe for Elmhurst Milked (they are a client), but I'm telling you with true conviction – this Milked Walnuts beverage is unreal. There is nothing on the market like it.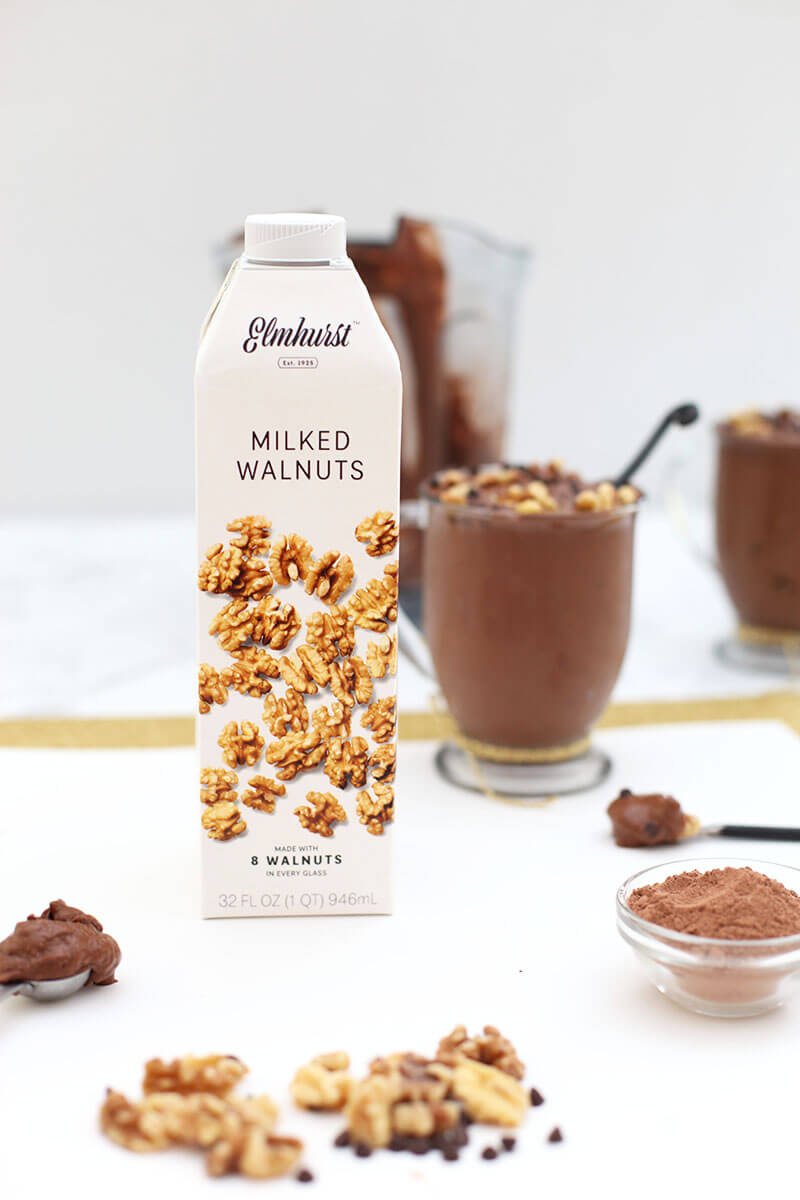 In addition to the nice cream's plant-based milk, what makes the ice cream base thick and creamy are the frozen bananas and raw walnuts. Now, I realize that bananas can be high-FODMAP. To make a banana low-FODMAP, simply use an unripe one (or even semi-ripened is okay). If you prefer to use a ripened one, you can eat up to 1/3 ripened banana with no ill effects. This means that you could eat about 1/3-1/2 cup of the Low-FODMAP Chunky Monkey Nice Cream safely.
Add to it all, raw cacao powder and vanilla extract, and you will have yourself a decadent ice cream dessert.
After freezing the nice cream for about 15 minutes, I tossed another handful of raw walnuts and some mini chocolate chips (from Enjoy Life Foods) for the final touch.

Low-FODMAP Chunky Monkey Nice Cream
Author:
Sarah Kay Hoffman
Prep time:
Cook time:
Total time:
A thick and creamy dessert using just 5 ingredients that's Paleo, low-FODMAP, gluten free, dairy free, soy free, and Vegan.
Ingredients
1 cup Elmhurst Milked Walnuts™
4 cups heaping sliced frozen bananas
⅔ cup + 2 Tbsp cacao powder
1 cup raw walnuts
2 Tbsp vanilla extract
Instructions
Place all ingredients in a blender, and blend on high until all ingredients are completely mixed together.
Pour nice cream into a large bowl, and set in the freezer for about 15 minutes.
Remove from freezer, add more walnuts and mini chocolate chips, as desired.
Stir and serve.
Notes
I topped with more raw walnuts and Enjoy Life Foods mini chocolate chips.
Try it and let me know how you like it + tag me in your Instagram nice cream photos with @agutsygirl.
Xox,
SKH
You will heal. I will help.