Welcome to A Gutsy Girl Podcast!
Subscribe Today:
Apple Podcasts | Google Podcasts | Spotify | iHeart Radio | RSS
---
Welcome to A Gutsy Girl Podcast
Hey there, I'm Sarah Kay Hoffman, a holistic health coach and chief gutsy of agutsygirl.com. I went from bloated, gassy and infertile to living my best life with a strong microbiome and a very full house. On this show, no topic is too stinky to discuss and everything can be broken down into practical, digestible takeaways.
So grab a cup of bone broth, veggie broth, or a soothing golden latte if you prefer and come along as I show you how the number two might just be your new number one.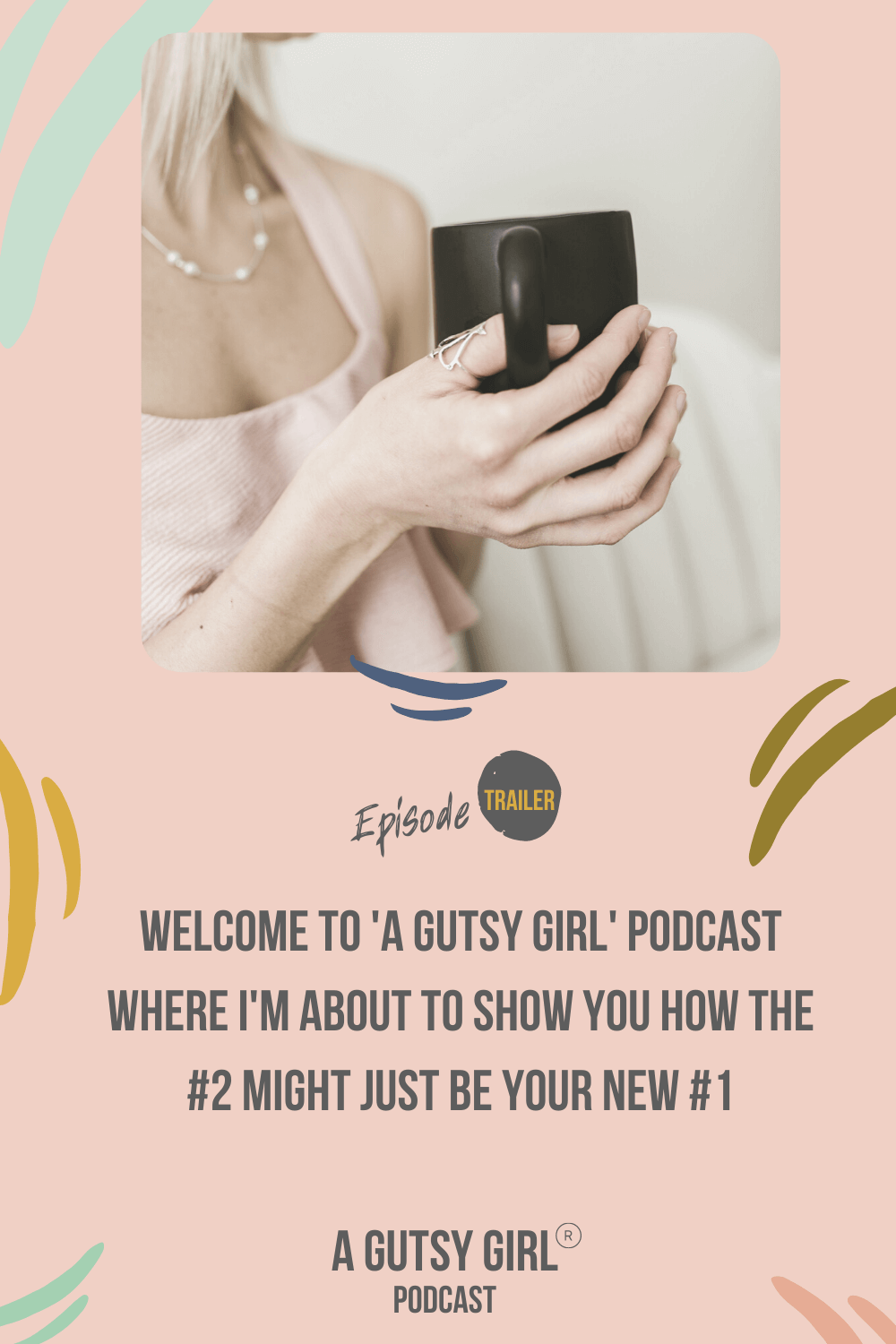 Full Trailer Transcript: Welcome to A Gutsy Girl Podcast
Hello everyone and welcome to the A Gutsy Girl podcast.
My name is Sarah Kay Hoffman, a holistic health coach, author of The Leaky Gut Meal Plan and Healing Blooms from Within, a 90-day gut healing journal.
I am a mother of 3, dog mama of 3, wife to one, chief Gutsy of A Gutsy Girl and host of this podcast.
Whew!
Here's the condensed version of it all.
In the fall of 2001, I fell ill with an otherwise commonplace illness. But everything went downhill from there.
In 2008, I was diagnosed with Colitis.
In 2012, deemed "infertile" which culminated in a failed IVF cycle that landed me in the ER.
In 2014, I was diagnosed with intense Perioral Dermatitis, SIBO, a low functioning thyroid and quote unquote adrenal fatigue.
In 2018, after a decade-long period of intense research and healing, I finally healed my gut – and my life.
But the coincidence that my father would pass in 2019 from Colon Cancer was not actually coincidental at all.
In fact, it only lead me to want more – for both myself and for you.
So I spent the better part of 2020 diving in head first even more, listening to what the Gutsy community needed.
And out of it came a 90-day gut healing journal, a book, speaking to audiences worldwide on both gut health and healing and the inspiration for anything in life, and creating a course in conjunction with Clean Eating Magazine.
But I knew I wasn't resting on any of that.
When I healed my gut, I healed my life.
And because that is an extremely powerful statement, I know for certain that I can never leave the world of sharing my story and helping others heal, too.
So here we are.
In this podcast, I'm inviting you into the gut healing and holistic wellness space like you've never maybe experienced it before.
While I believe there is value in me sharing research, facts, and information as they relate to the grand question,
How can I heal my gut?
I believe there is more value in sharing the combined stories and experiences of the community at large.
Of course I'll share everything from my own journey; what worked and what did not, but your healing journey will not fully mirror mine or anyone else's.
And in that, the goal of the A Gutsy Girl podcast is to empower you to take not only the wisdom and experiences from my life and those from the guests on this show, but to also feel inspired to make the translations for your own life.
The podcast episodes will be a blend of all the tips, tricks, and research I've picked up in the past decade mixed with real-life stories from people just like you. I'll also offer Q&A sessions where I only answer your burning gut health, gut healing, and life questions.
The A Gutsy Girl podcast episodes will air on Tuesdays, 2 Tuesdays per month. And you can find me wherever you find your current favorite podcast shows.
Subscribe now, share with friends and family, and reach out to us whenever via podcast@agutsygirl.com
Mostly, get ready to heal your gut and heal your life.
I cannot wait to join your journey!
Wrap Up
Time to wrap this up. A huge goal for this show is to connect with even more people. Feel free to send an email to our team at podcast@agutsygirl.com for any questions, comments, show ideas, etc.
If you enjoyed this trailer, please drop a comment below or leave a review on Apple Podcasts.
More from A Gutsy Girl
Xox,
SKH
You will heal. I will help.