My ugly dieting past has taken on many different forms, but I now realize that not only is it a dieting past, but it's a very ugly dieting past.
My Ugly Dieting Past
Click HERE to save this post for later.
I have known for a very long time now that my patterns of dieting over the past 10+ years have been anything but typical. But after listening to various points made this past weekend at the MEGA IIN Conference by Mark Sisson, Julia Ross and Geenene Roth, I am now more confident than ever that these were not just "diets" to write in my history book. These were simply a part of my ugly dieting past.
During a presentation, Mark Sisson referred to this as his "health disaster," making note that after a long time of incessantly working out, counting every calorie and living by all the "rules" we've heard make us "diet successful," he became weak, ill and injured.
I, too, have been there in my ugly dieting past.
Julia Ross talked about dieting as the #2 cause of overeating, pointing out "dieting" as it refers to
fasting
diet foods and sodas
low cal
skipping meals
low fat
caffeine
appetite suppressants
artificial sweeteners
vegan/vegetarian
I, too, have been there in my ugly dieting past.
And finally, Geenene Roth spoke about her own ugly dieting past. I related to so many of the "crazy" diets she's adopted at one point in her life. Sadly, I even related with her "brown diet," which consisted at one point of Diet Soda, Coffee and Cigarettes. You think, "gross," but I guarantee there is a whole slew of people out there on a very similar diet at this exact moment.
I "got" Geenene. I, too, have been there in my ugly dieting past.
I thought about these 3 individuals on Sunday – the day after they presented. I thought a lot about the diets I've put myself through in the past. I thought about the effect of those diets on my life today. And then I began to wonder,
Have I fully moved beyond that? Or do I sometimes just pretend?
Addressing them within is critical. Not just for me, but for you, too. We all like to think we hold the keys to a healthy lifestyle. But when we use the 4-letter "d" word constantly and assign it different meanings (ie. gluten-free diet, Paleo diet, Vegan diet, low-calorie diet, etc. etc.) it soon becomes a word which is likely not associated with a healthy lifestyle anymore. Instead, it just becomes another part of our dieting history and ultimately an ugly dieting past.
Useful quotes to think about as you consider your own ugly dieting past….
Mark Sisson,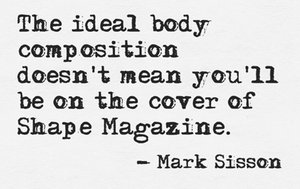 Julia Ross,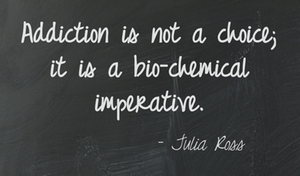 Geenene Roth,

I am ready to leave that past. In the dirt. In the dust. Never to be seen again, but always there to remember and respect it as it was my ugly dieting past.
Xox,
SKH
You will heal. I will help.