Ahhhh…..age old question, "How to gluten free on a budget?!"
Yes, it's a question I always get.
Gluten free is so expensive. How do you remain gluten free without killing the bank account?
But my answer has stayed very consistent.
Gluten free really isn't all that expensive (at least no more expensive than non-gluten free) if it's not made up of the "gluten free" bells and whistles and overly processed foods.
I don't buy packages of cookies on a daily basis that say, "Gluten-Free Cookies." They are expensive. They also do nothing for true gut healing.
But still, I do have some ways for how to gluten free on a budget.
How To Gluten Free on a Budget
Click HERE to save this post for later.
My Top 4 Ways to Go Gluten Free on a Budget
As I mentioned, I stay away from refined, processed gluten-free products that are way overpriced. Focus on all the foods that are naturally gluten free. These include items like fresh vegetables, fruits, most dairy products, eggs, nuts, seeds, fish, meat, poultry and many items that "rim" the grocery store. I pay attention to the ones that are also in season (ie. buying apples in fall vs. mangoes). Bonus: many of the rim foods also have nil sugar.
Make it yourself. I follow primarily a 90/10 diet, meaning that 90% of the time I eat clean and healthy. 10% I am totally human…cookies, cupcakes, dessert, fro yo and more. But 9 times out of 10, I will make or bake it myself. You will pay a pretty penny for all the gluten-free desserts. Even a small bag of cookies could run you $4-$6. Use the Internet or your own creative abilities and make it yourself. I put plenty of desserts on my site (and they are all, always, gluten free). And there are a plethora of other sites that do, too.
Buy in bulk. When you buy in bulk you can save a ton of money, and many bulk foods are unprocessed. I buy various foods in bulk, including a lot of dry goods, which is why I focus on how to stock a healthy pantry. Get yourself some great bulk-food containers, and store your dry goods. When you are buying from bins, though, just be sure they haven't been cross-contaminated with anything if you have Celiac. It can definitely be a problem for some, so you need to be sure prior to (many bins will state it now, and if they don't, ask). I also buy in bulk at places like Costco (also, grab my Real Foods from Costco Guide – all of these items are gluten free). I buy huge bags of frozen vegetables (plain, no sauce) and other items of the like, and steam or cook up much of this on Sunday evening to have for the week. Now you're not only saving money but also time! To buy in bulk you could also shop at a co-op or via Amazon.com (which is where I also get many of my supplements).
I coupon, but not quite to the extremes. I watch for any and all gluten-free coupons/ads. These items are on sale all the time! And if I see something like my Artisana Organic Raw Coconut Butter on sale like this (see picture) at Whole Foods, I will tend to buy more than one. Stock up if you can!
Most of the time, these 4 how to gluten free on a budget tips are all you really need to know to eat healthy and gluten free.
And if these tips don't work one time for a gluten-free item you must have? Just pay full price! At least you will still feel well. At the end of the day, your health and well being is more important than an extra buck or two!
Question: What are your best tips for gluten free on a budget?!
Xox,
SKH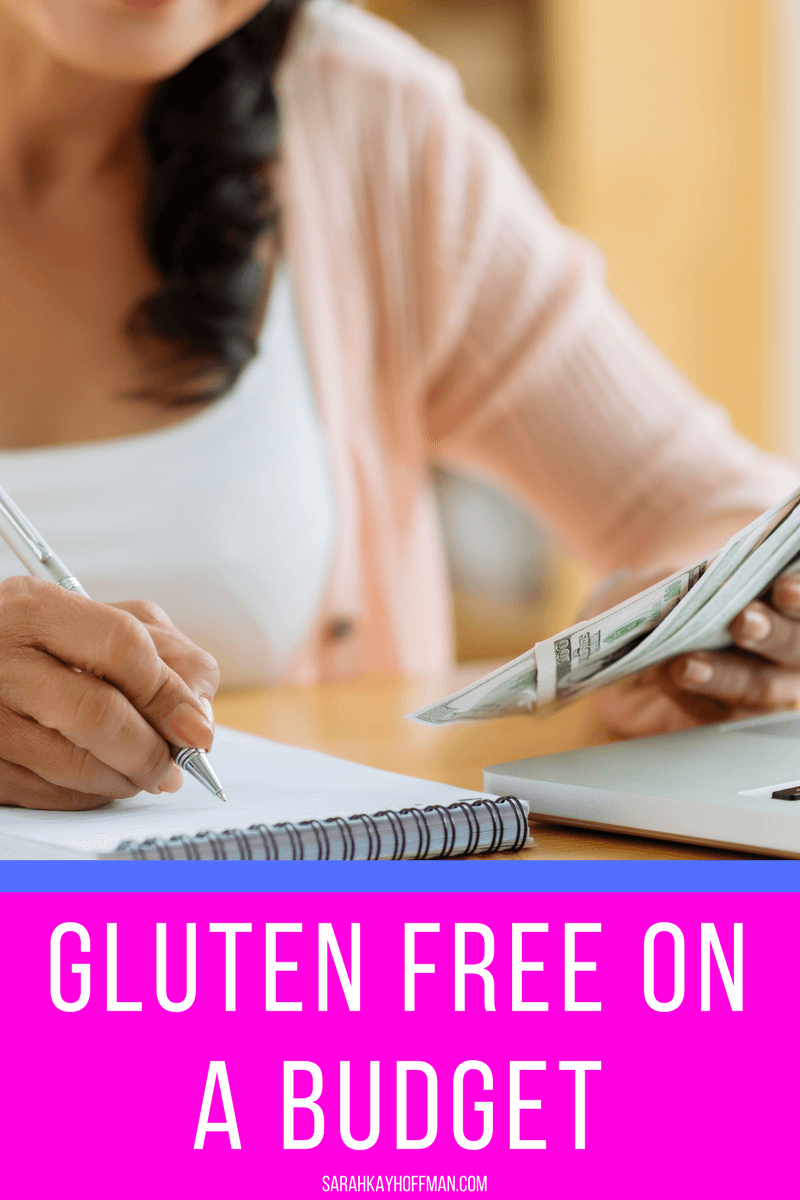 You will heal. I will help.