I needed to lighten my thoughts up a bit, so I figured today was the perfect day to finally share with you my Pumpkin Pie Pudding recipe.
Yesterday was a weird day. So let's just get that out of the way.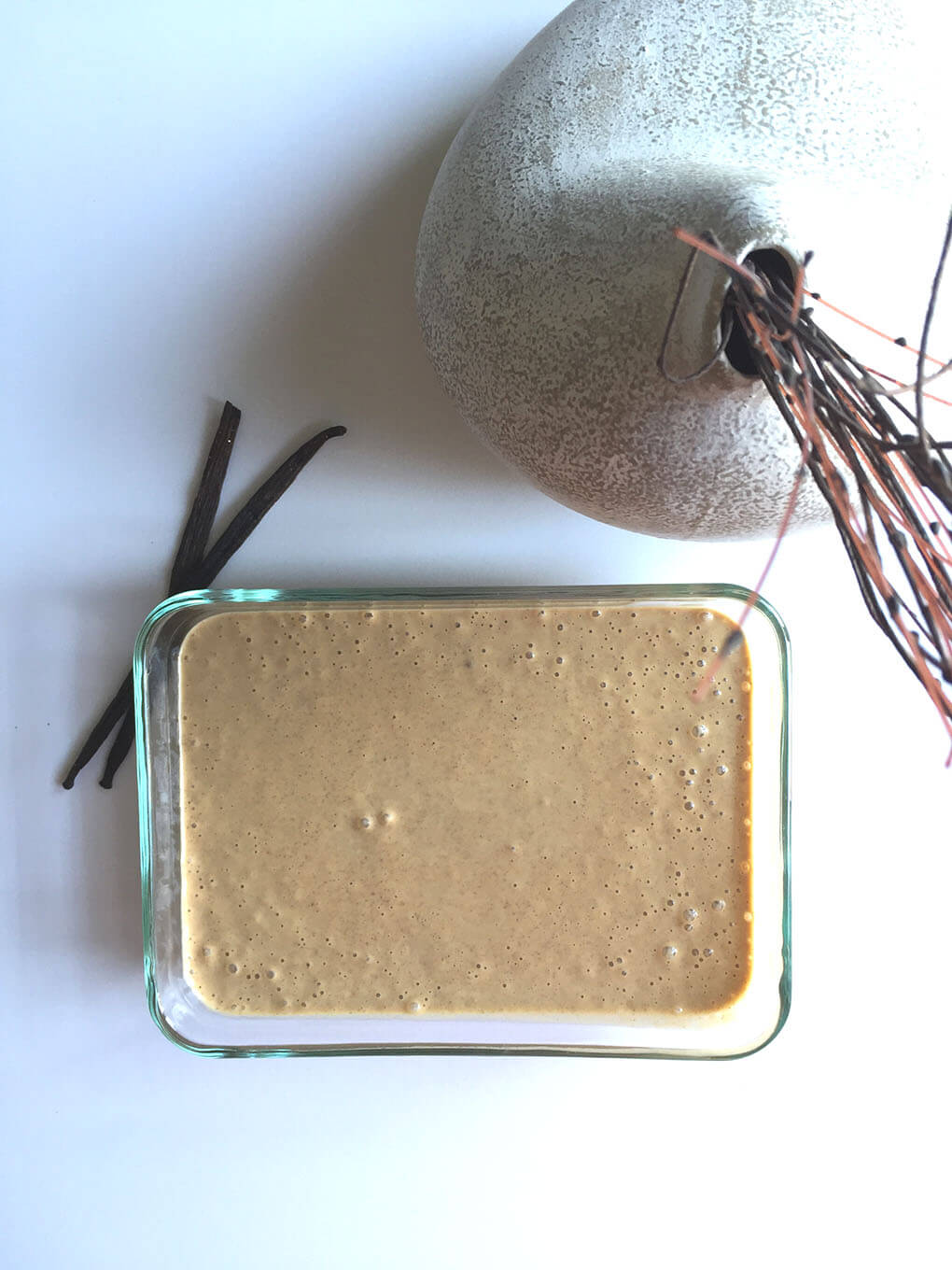 Dreams
Last night I had a crazy dream. I couldn't fall asleep until almost 11pm, and then I was up several times throughout the night.
The culmination was this dream.
In my dream, another one of our social workers (not the one who called before) called to tell me, "Well, I have some interesting news for you….." A few seconds prior, her connection had been cutting in and out and she mentioned that she could lose me soon. And then she lost me before she could finish the sentence.
She didn't return my call immediately.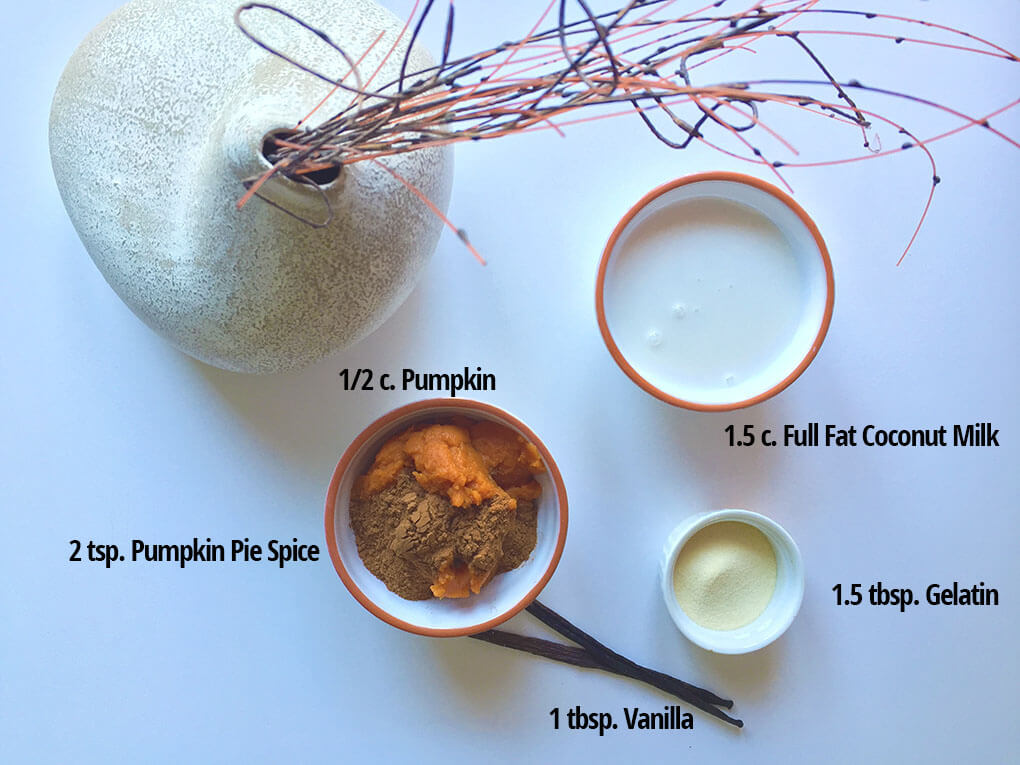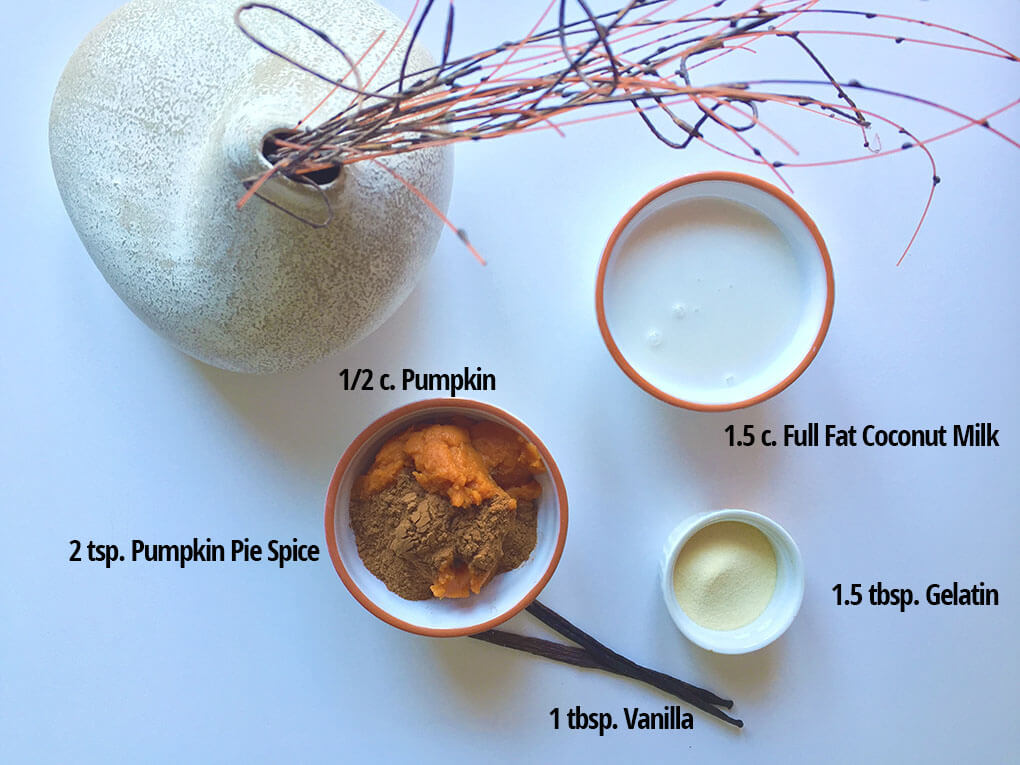 In the meantime, I told Ryan exactly what she had said. In my dream, he was crying.
I then, of course, woke up from the dream.
I never did find out exactly why or what she was going to tell me.
This morning, the story lingers, even though it's not true, just a dream.
And that's kind of how I feel about the entire day yesterday.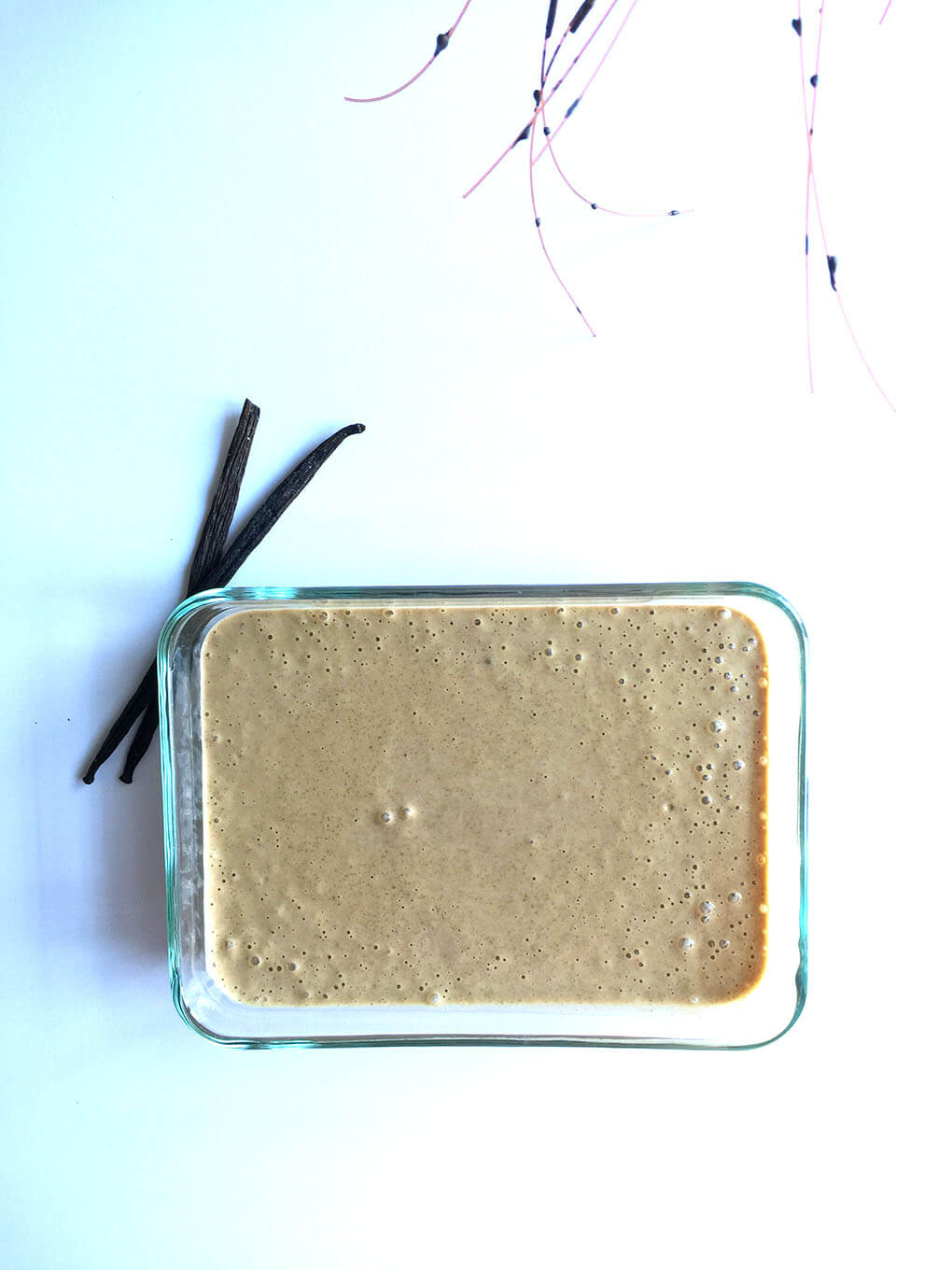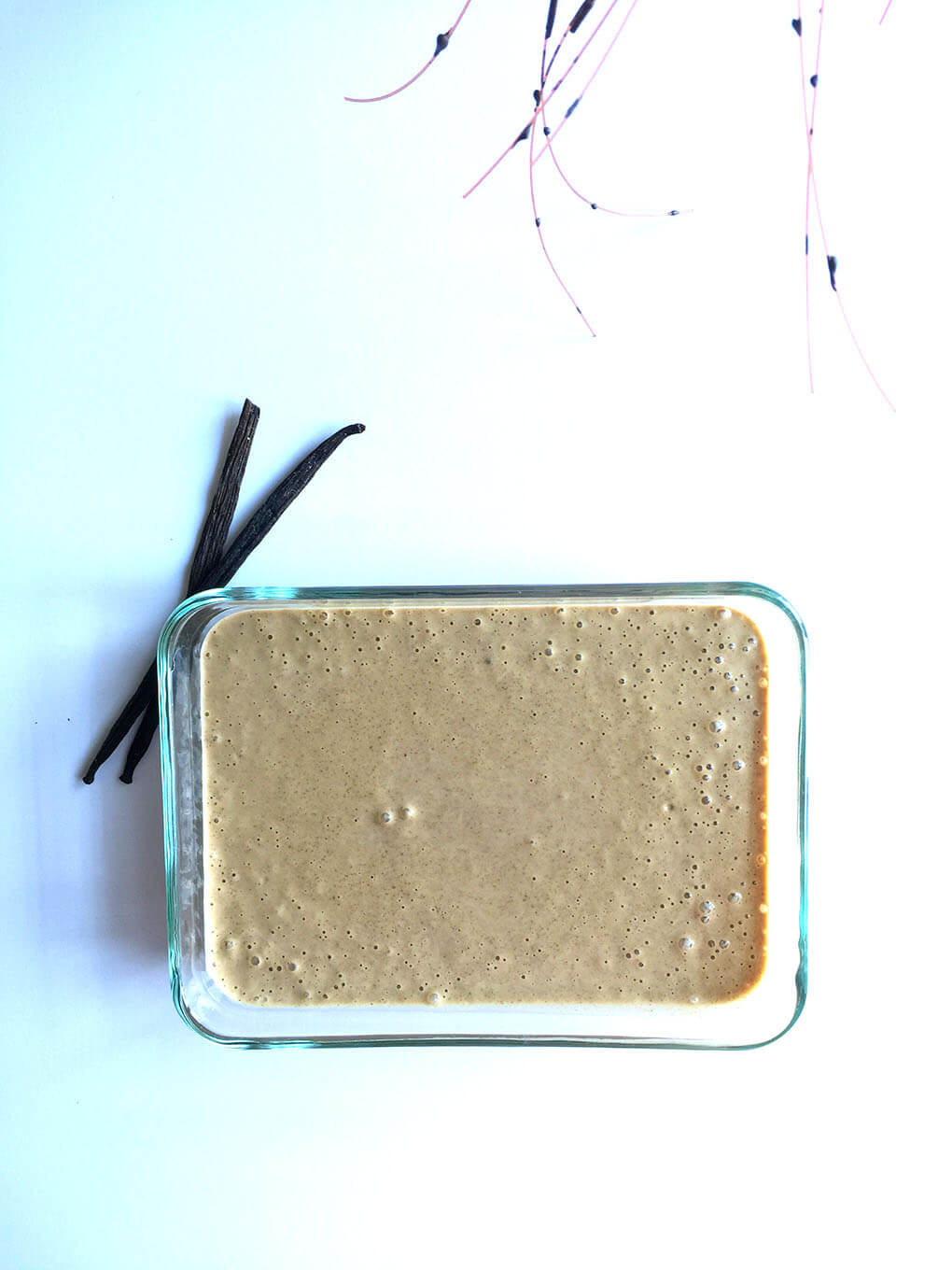 I heard something that doesn't seem real. I cried. It crushed me.
I told a good friend something super private, my own little "unreal dream" I've been living.
Do you ever feel like in life, just like in dreams, you have a hard time understanding what's real and what's not? What should be real and what should not?
Anyways, it's morning now.
Today is a new day.
I'll totally make a batch of this for Pumpkin Pie Pudding because it's a dreamy that gives me the fall daydreams all day long.
p.s. Still totally in the 90's here, still totally hating it, and still totally willing my life into fall days.
Pumpkin Pie Pudding
Click HERE to save this recipe for later.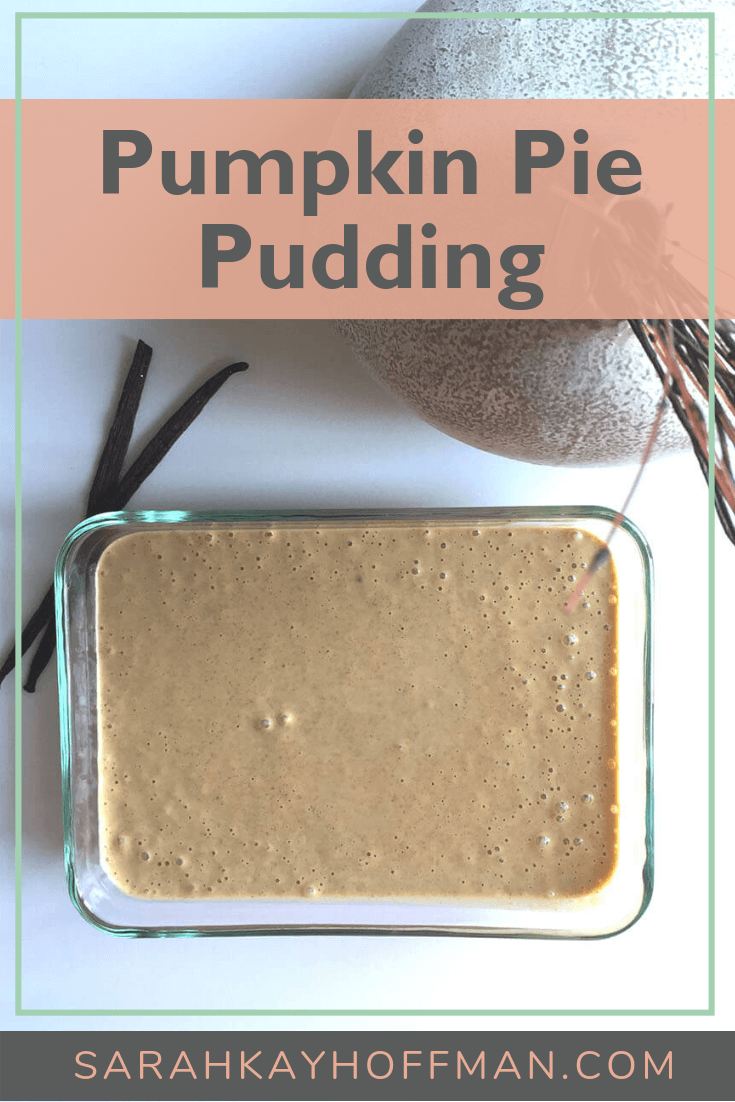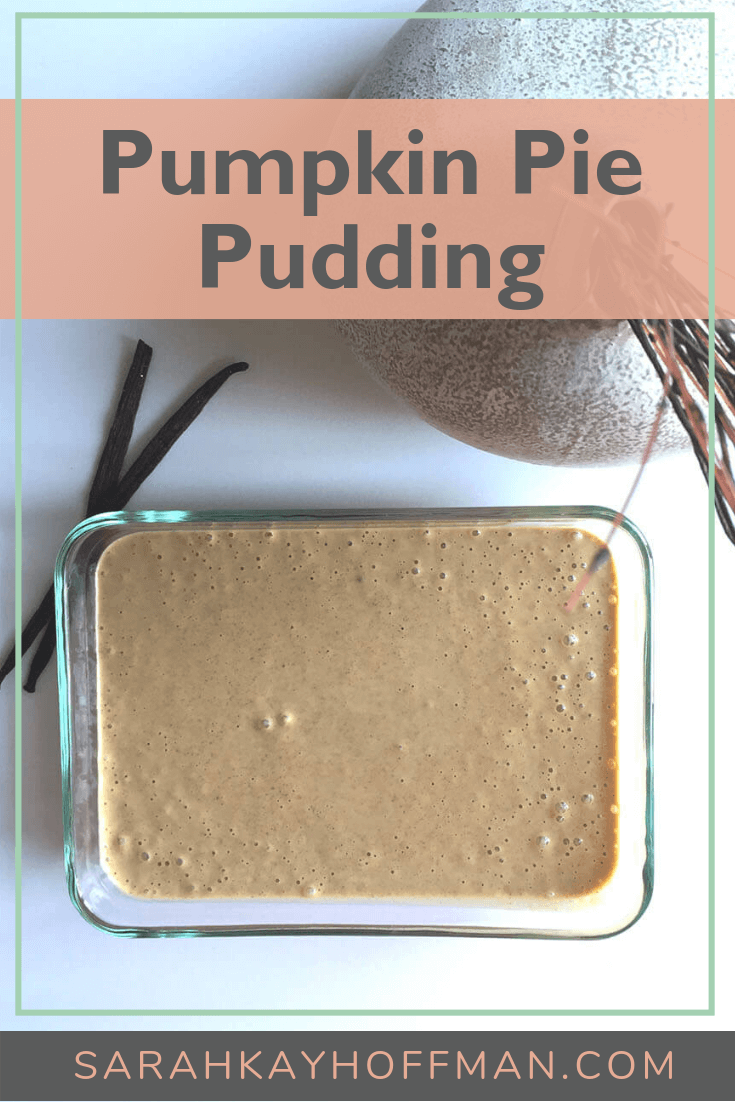 Pumpkin Pie Pudding
Author:
Sarah Kay Hoffman
Prep time:
Cook time:
Total time:
This Pumpkin Pie Pudding is the perfect blend of gut-healing goodness and fall-flavored inspiration. It is gluten, dairy, soy, corn and nut free.
Instructions
Place ¾ cup milk, pumpkin, pumpkin pie spice, and vanilla extract in a medium-sized mixing bowl.
Bring the other ¾ cup milk to an (almost) boil on the stove in a small pan.
Teaspoon by teaspoon mix the gelatin into the hot water.
Add the gelatin mixture to the rest of the ingredients.
Using either an immersion blender (I love THIS one) or hand mixer, mix together all ingredients until smooth.
Transfer to a serving dish, cover, and refrigerate until hardened.
Serve as-is or to give a boost of sweetness, make my homemade, non-dairy whip cream.
Notes
Non-Dairy Whip Cream: Use
THIS
full fat coconut milk. Place the can in fridge overnight (or at least 5 hours prior). Scoop about ½ cup milk out (it will be super thick) into a small bowl. Add about 1 - 2 tbsp
Nutiva Organic Coconut Sugar
(depending on how sweet you like it) and whip together by hand. This is the perfect topping for the
Pumpkin Pie Pudding
!
p.s. This recipe is gluten, dairy, soy, corn, egg and nut free. It has nil sugar and is grain free if you don't use the "whip," and because of the gelatin, is great for gut healing. It is also SCD, Paleo, Low-FODMAP, and GAPS-approved.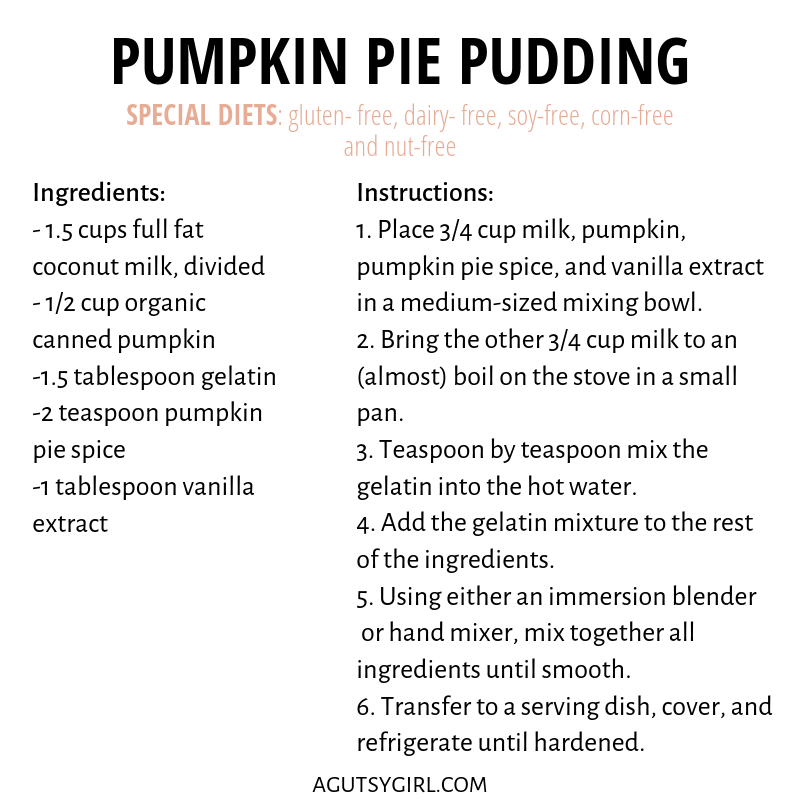 p.s. It's also more of a JELLO than a pudding, but it's also kind of a cross-over of JELLO meets pudding.
Xox,
SKH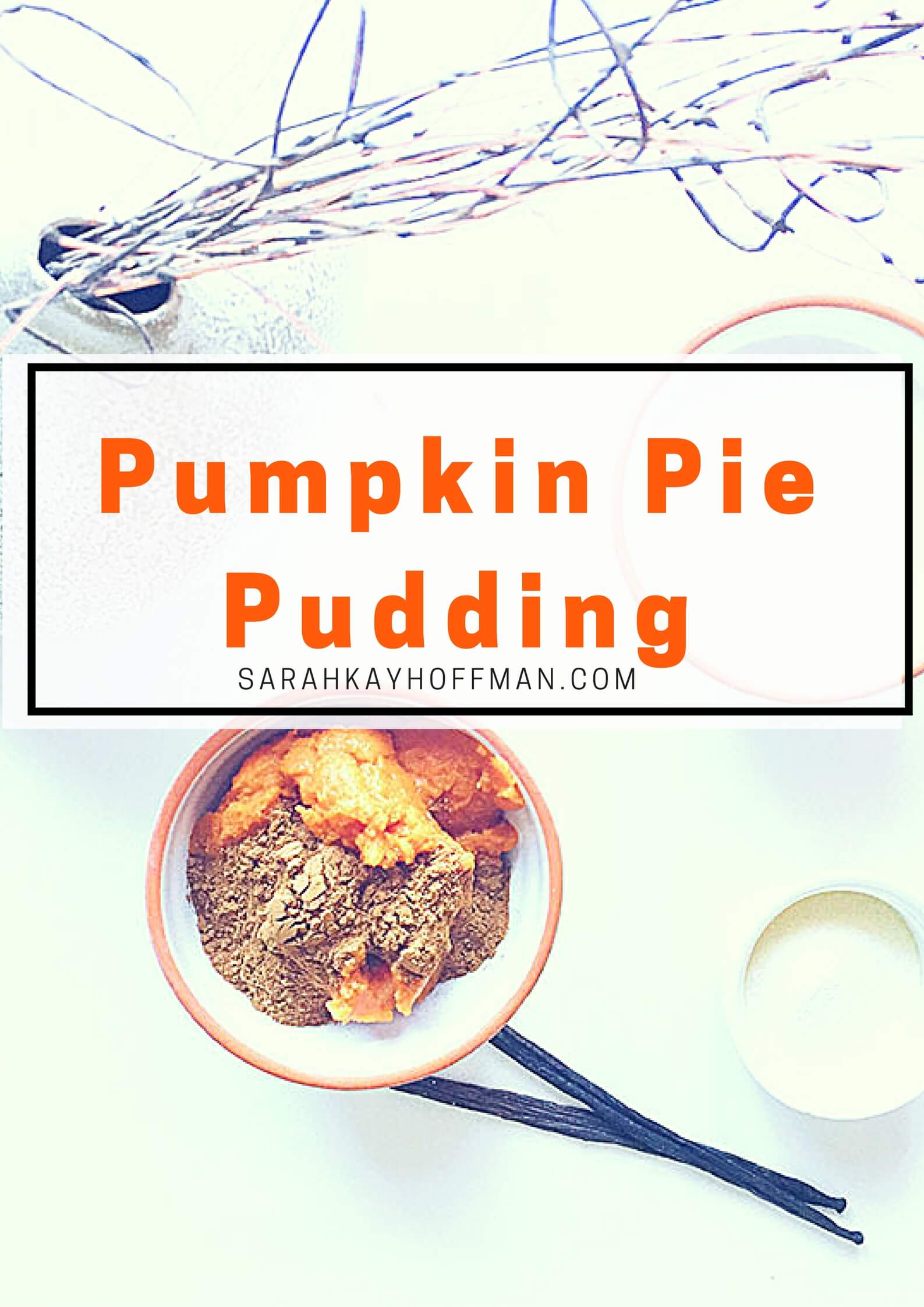 You will heal. I will help.