I have 11 favorite AIP packaged foods for you today.
If this is the first post you've stumbled upon, you're probably all, "Packaged AIP? C'mon. If you're really trying to heal, you need to cook." I couldn't agree with you more, which is why I made a Favorite AIP Approved Foods list. I also love these 20 AIP Snack Ideas from My Big Fat Grain Free Life.
But in case you didn't know this about me already – I do not let my diet(s) control my life anymore. I control them, and we are busy, busy, busy with a 2, 3, and 4-year-old, and sometimes the best we can do are packaged goods.
In 2016, I shared 6 AIP Travel Snacks, and adding to those are these 11 favorite AIP packaged foods. All of these items are things you could easily take on the road with you. This list was meant to be an uber-friendly traveling and on-the-go list (which is why I included Artisana's coconut butter over Nutiva's Organic Coconut Manna – it comes in a single-serve packet).
And guys, that is OK! You're not doing anything wrong. If you're hungry, and you haven't made anything (or simply don't feel like making anything), just eat something. You do have to eat to heal.
11 Favorite AIP Packaged Foods
Click HERE to save this post for later.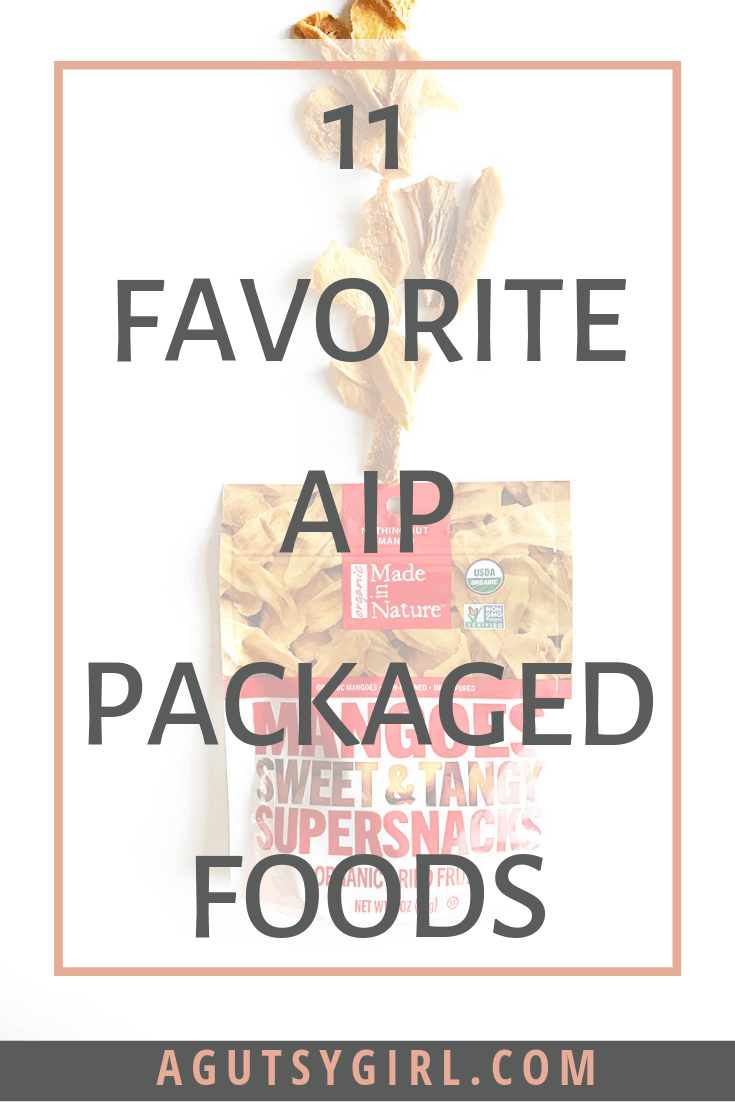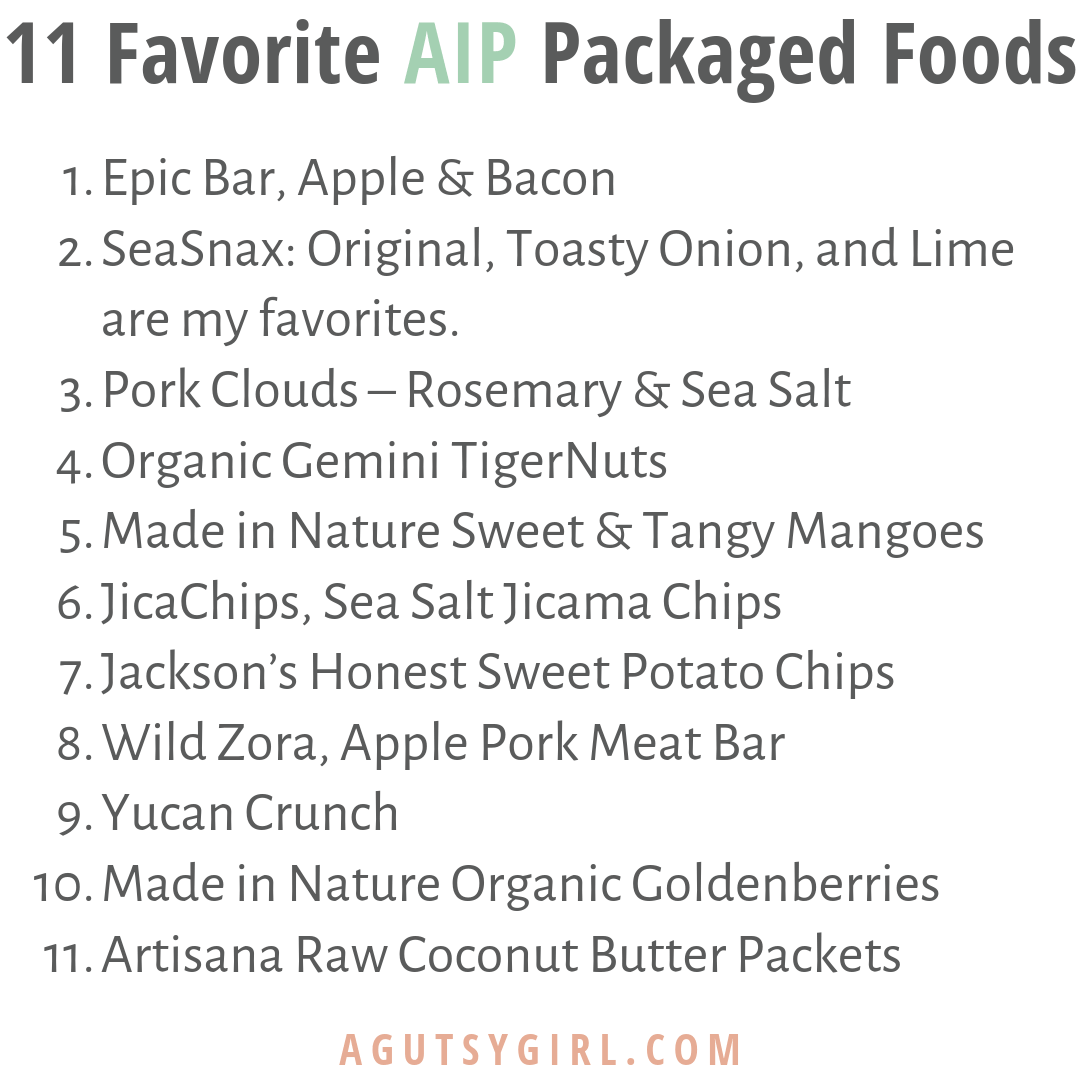 BONUS: To replace the Goldenberries, check out THESE Pink Himalayan Salt Pork Rinds (and yes, yes, I really buy the 4-pack because we eat a ton of them).
Any other favorite packaged AIP items you're currently digging?
If you liked this post, you might also enjoy: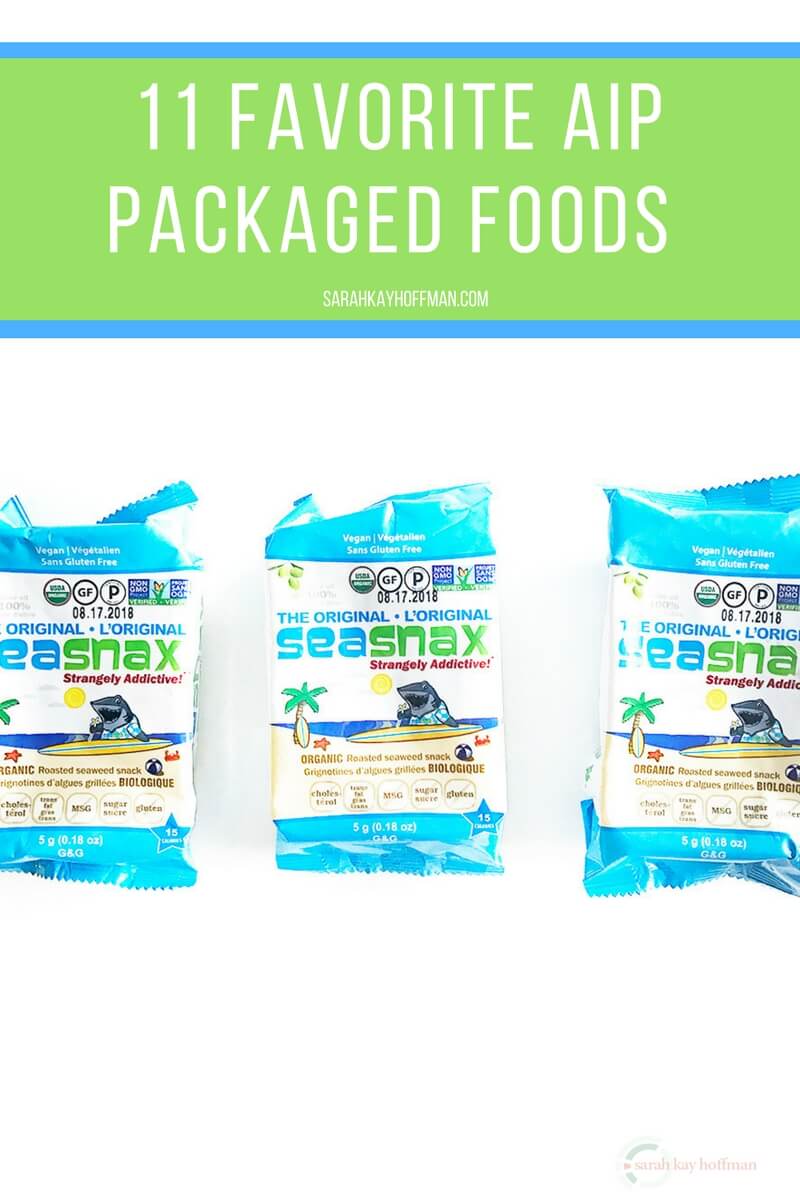 Xox,
SKH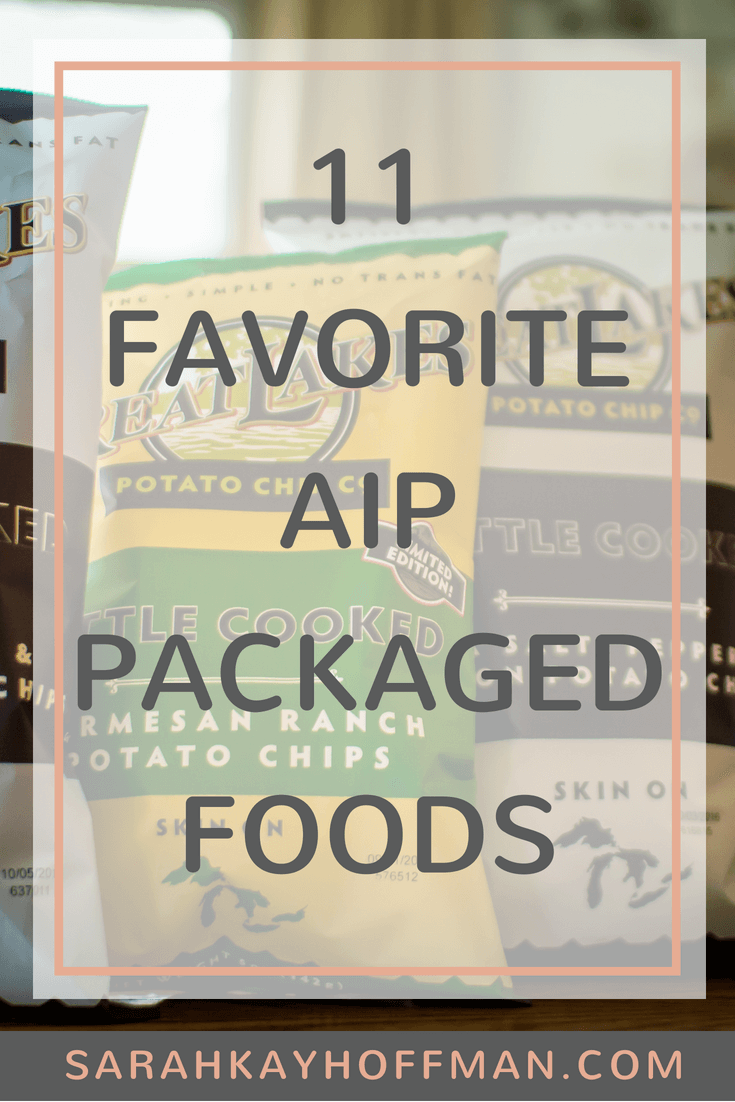 You will heal. I will help.