Today I'm sharing another favorite AIP approved foods list with Y'all.
Listen, living with strict diets is not easy nor is it desirable, but for those of you out there who don't really have any other options but to follow an AIP protocol, you'll do what you need to do.
I don't follow a super stringent diet anymore. That said, as with all kinds of seasons of life, I go through seasons of needing to follow different protocols (even loosely) for various reasons.
Take for instance right now. I'm loosely following AIP because I noticed the Perioral Dermatitis creeping back in. It's been frustrating and confusing because my stomach is still 100% on point.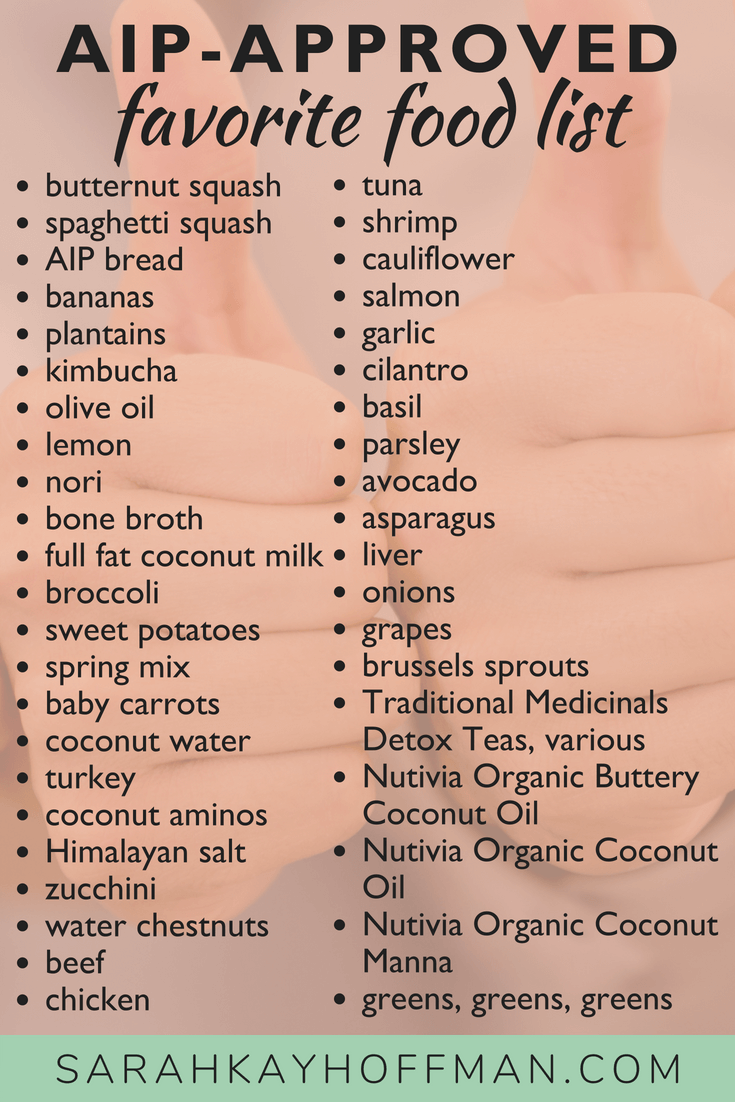 Anyways, I'm only loosely following it because I don't believe I need the kind of restriction I once did. That said, even loosely following it is hard. What on God's green Earth does everyone eat who follows AIP diet?!
I shared this with you before. (Click HERE to save it to Pinterest.)
And now I've put together more because I don't want you over there all, "Ugh. But what can I eat?"
I was once in your shoes, so I get it. I was the girl Googling, "AIP Breakfast ideas," and "What snacks are good to travel with on the AIP diet protocol?"
But not anymore. And now I just want to share everything I know and do to help you on your own journey.
So here is another list of some of my favorite AIP approved foods.
Favorite AIP Approved Foods
Click HERE to save this post for later.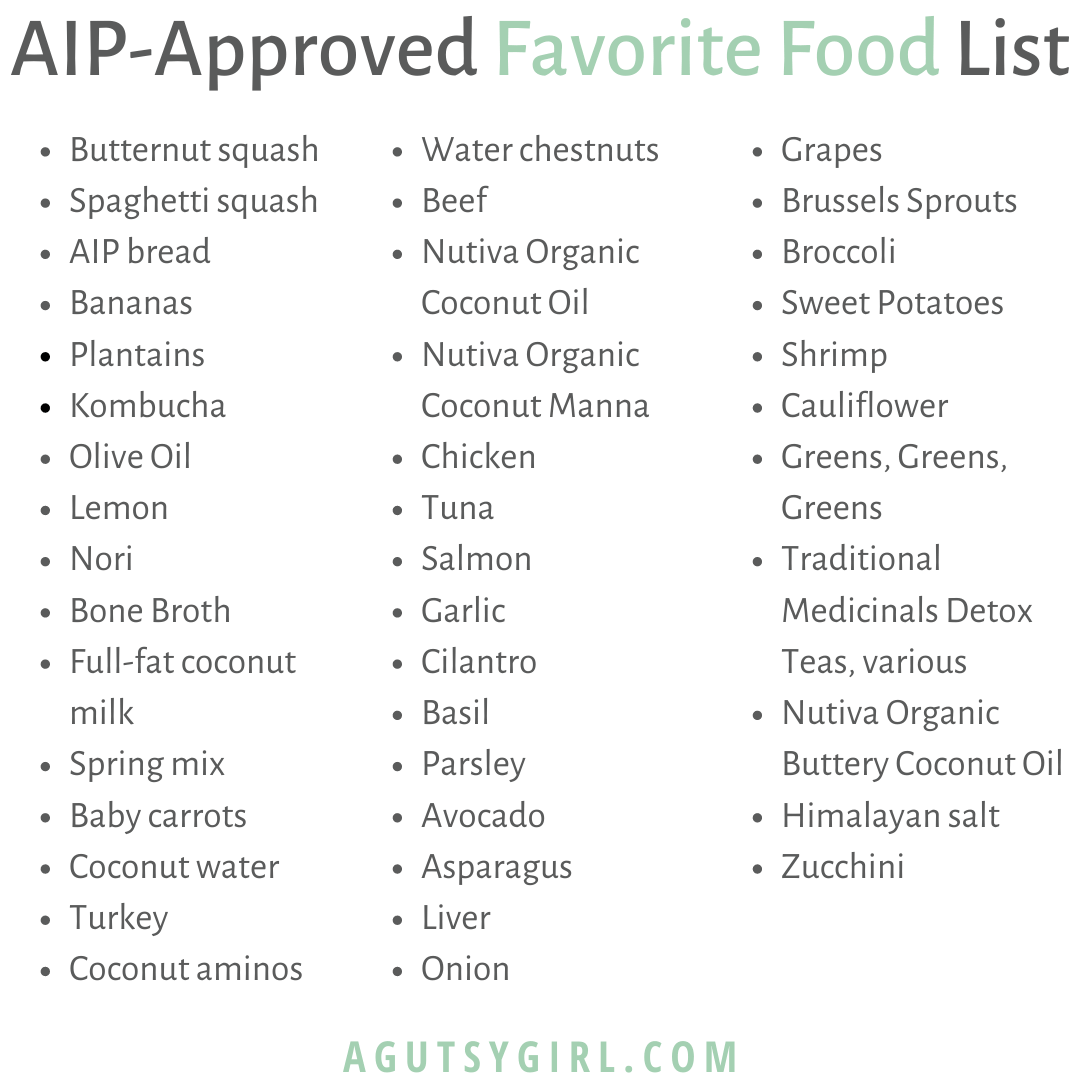 I totally get, too, that when you look at these lists you think, "Yeah, but what can I buy that's pre-packaged and AIP approved?"
Don't worry. I've got you covered there, too. Click HERE for 11 favorite packaged AIP foods.
However, when at all possible, especially if you need to follow an AIP diet, you must learn to make and bake at home. It will help your healing efforts the most.
That said, these days (now more than ever), I am a realist. We need to have our go-to grab-n-go packed products. I'll be back soon to share some favorite products with you!
pssst. What is AIP even? Click HERE to learn more or grab The Gutsy Girl's Bible: an approach to healing the gut for all AIP information I've compiled over the years.
If you liked this post, you might also enjoy:
A Pinterest board filled with gut health and healing resource lists.
Xox,
SKH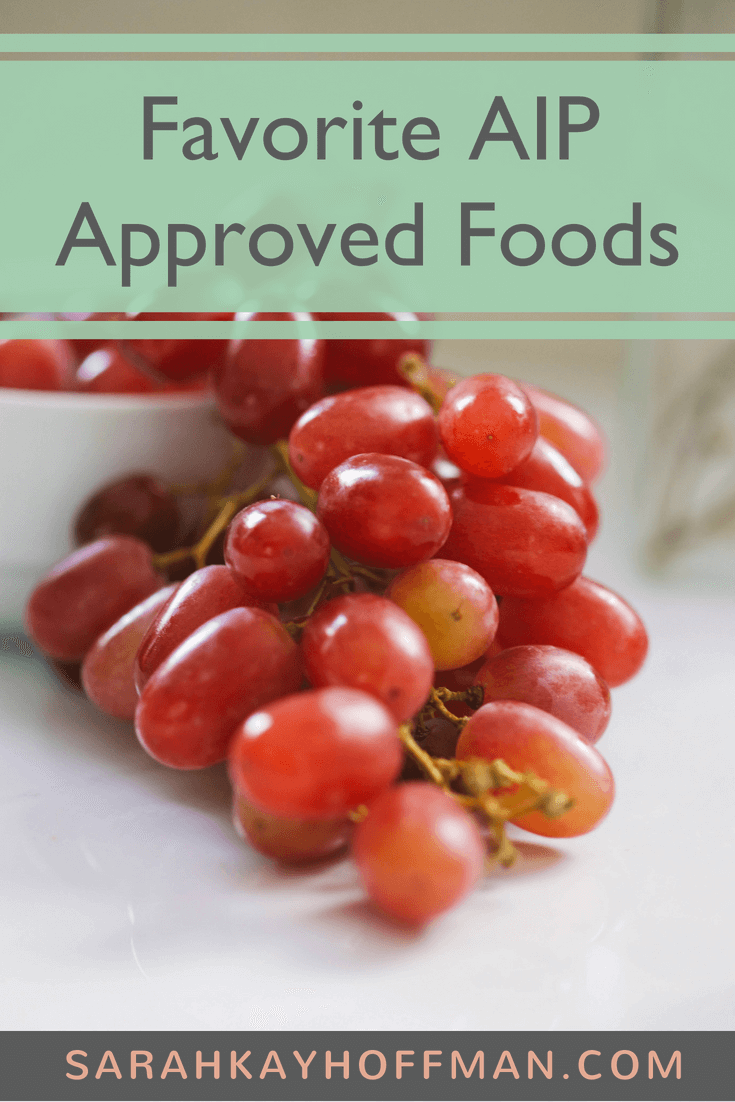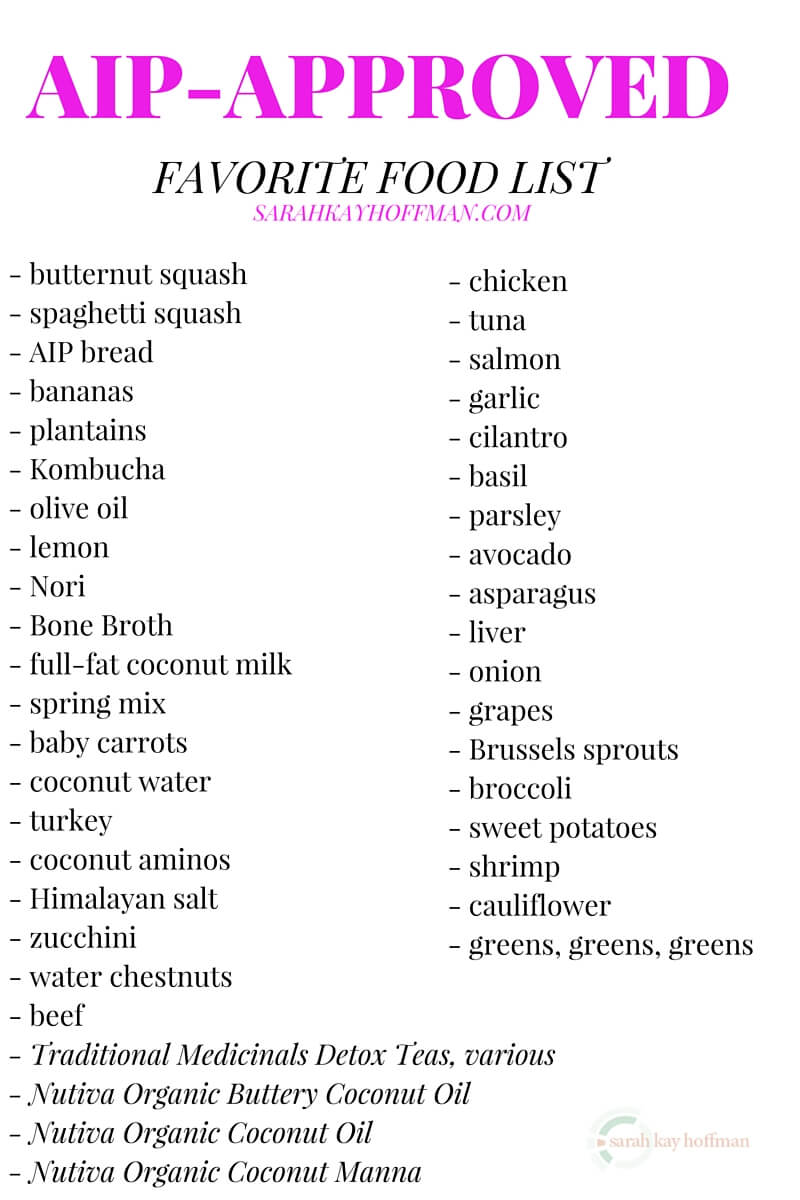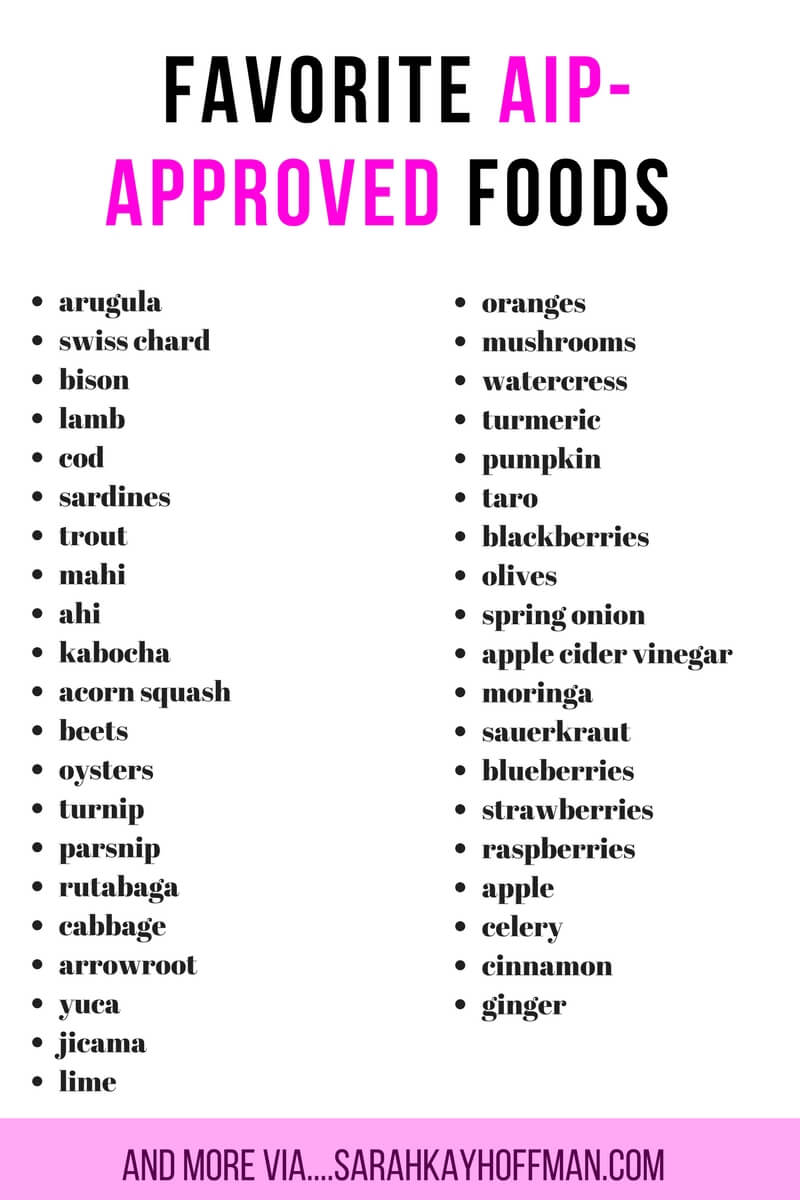 You will heal. I will help.