I have Certified Gutsy Made in Nature Dried Mangoes.
Learn about the Certified Gutsy label.
I have always loved Made in Nature, and full disclosure, I do work with them on a paid basis for various projects. But honestly? How could I not? I love what they stand for and the products they produce. They make snacking and on-the-go easy, not just for me, but (and maybe mostly) for my children.
Their mangoes have the Certified Gutsy label stamped all over, so it was time I officially Certified Gutsy Made in Nature Dried Mangoes.
Certified Gutsy Made in Nature Dried Mangoes
Click HERE to save this post for later + click HERE to check out my Pinterest board filled with all Certified Gutsy products.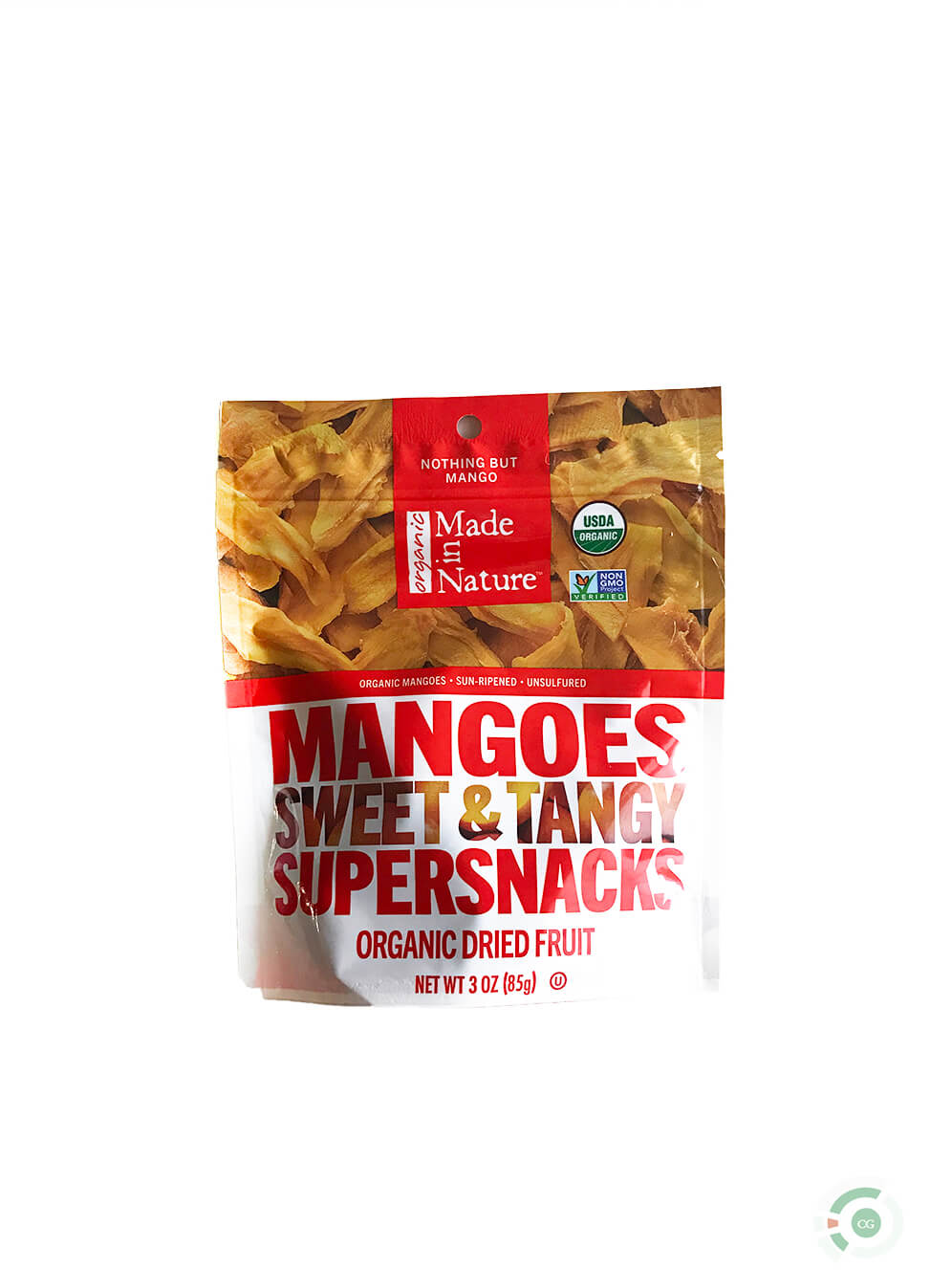 Ingredients
organic dried mango slices
About
"Ripened in the hot tropical sun, these tender strips of mango serve up a healthy burst of fresh flavor and comic relief from the standard day-to-day." (Made in Nature) You can find them on Amazon, and for many of you, the best place to get them will be at your local Costco! They can also be found at Walmart (in the produce aisle) and at Target. If neither of those are an option for you, you can click HERE to find a retailer near you that carries them. I'm fairly certain our local Safeway does.
They Are
100% organic and Non-GMO Project Verified, tree-ripened, contain no added sugars (which most dried fruit does have added sugar), and (by nature) are vegan, salt-free, gluten-free, dairy free, corn free, soy free, and free of all nuts.
Use(s)
Sure you could get creative with them. You could place them on top of an oatmeal, yogurt or smoothie bowl. Or you could just be basic like we are and eat them straight from the bag. If you have a small enough bag of them, throw them in your purse or diaper bag for those ohmygoshmommy-I'm-so-hungry-can't-wait-one-more-second moments. If you get a large bag from Costco, I recommend grabbing a small and simple Stasher Bag to put several handfuls into for that same purse or diaper bag.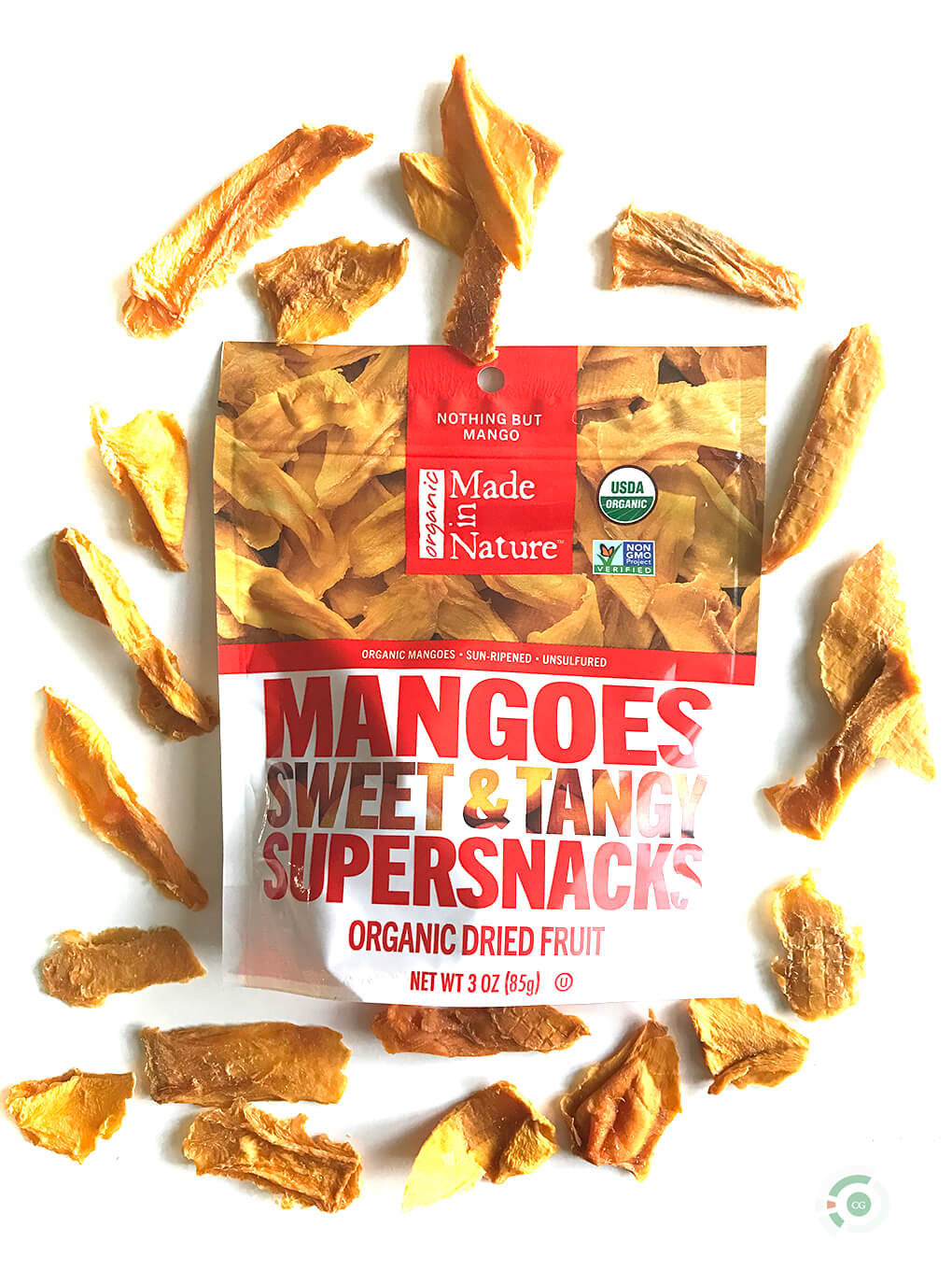 Gutsy Notes
Mangoes in this form, with nothing but mango in the ingredients, are almost for everyone. But for those of you with active SIBO, you'll need to avoid for now. They are high FODMAP, even in small doses. The only other population who likely won't do well with them are those who have a fructose malabsorption (with or without SIBO), as they are high in fructose. However, this product did make my 11 Favorite AIP Packaged Foods List, so there's that 🙂
Questions
Have you had these mangoes before? Can you stop after just a handful or does the bag dwindle quickly?!
Do you have a product you'd like me to review for potential Certified Gutsy status? Contact me!
Xox,
SKH
You will heal. I will help.