Anxiety and your gut – huge topics for conversation, and the focus for Episode 36 with Alison Seponara.
Subscribe Today:
Apple Podcasts | Google Podcasts | Spotify | iHeart Radio | RSS
---
Anxiety and Your Gut (Episode 36 with Alison Seponara)
Click HERE to save this post for later.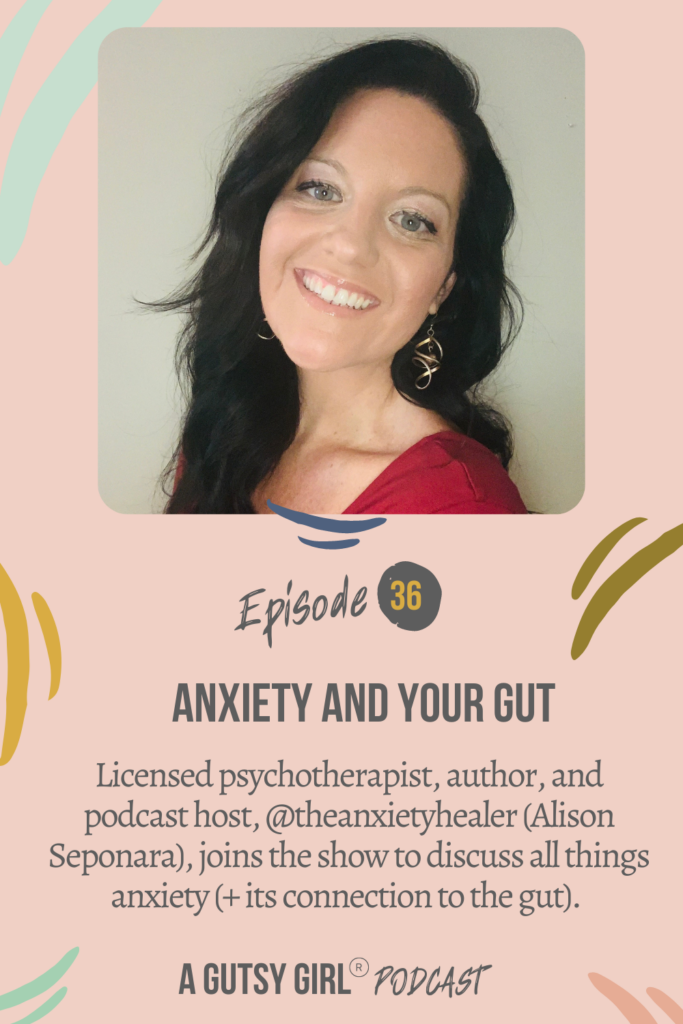 Resources Mentioned
Alison's website
@theanxietyhealer on Instagram
The Anxiety Chicks podcast
@the.holistic.psychologist on Instagram
Don't Miss These Thoughts
Who is Alison Seponara?
After getting her license, why did she decide to focus on anxiety?
"Our thoughts are not always true. We are not our thoughts."
"Healing is a continuous journey."
Defining anxiety and how it differs from other common mood-related disorders.
What are some symptoms of anxiety?
The percentage of her clients that have anxiety AND some sort of gut health issue?
What is the physiology of the brain that would connect it to the gut?
Her take on diet for addressing anxiety.
Why Alison stopped drinking coffee and what she drinks instead.
More on her new book, "The Anxiety Healer's Guide: Coping Strategies and Mindfulness Techniques to Calm the Mind and Body"
Her three convictions are around gut health and gut healing.
"You are your own best advocate."
2-3 actionable tips that anyone suffering from anxiety might be able to apply to their life today.
More from A Gutsy Girl
Want to learn even more about the gut and ways to heal it? Learn all the secrets via my signature book, A Gutsy Girl's Bible: a 21-day approach to healing the gut. Grab your copy on Amazon HERE.
Or, have this book at your fingertips instantly by downloading the PDF now.
Wrap Up
Time to wrap this up. As always, a huge goal for this show is to connect with even more people. Feel free to send an email to our team at podcast@agutsygirl.com. We want to hear questions, comments, show ideas, etc.
Did you enjoy this episode? Please drop a comment below or leave a review on Apple Podcasts.
Bio: Alison Seponara
Alison Seponara, MS, LPC is a licensed psychotherapist, author, and podcast host who resides in Philadelphia, PA.
Alison, known as @theanxietyhealer on Instagram, has created a social media mental health awareness brand with over 500,000 'healers.' She has named her community 'healers' as a way to create more unity and inclusivity among her page.
She recently completed her first book titled, The Anxiety Healer's Guide complete with scientifically proven anxiety healing tools and techniques to help calm the mind and body. You can order your copy today on amazon.
She also shares her own struggle with anxiety on her weekly podcast The Anxiety Chicks. She uses her expertise and own life experience to help educate healers about anxiety disorders, mind/body connection, panic attacks, gut health, holistic remedies, & most importantly…how to keep it real when it comes to talking about mental health.
You can also find Alison on TikTok as @theanxietyhealer.
If you liked this episode, you might also enjoy:
Xox,
SKH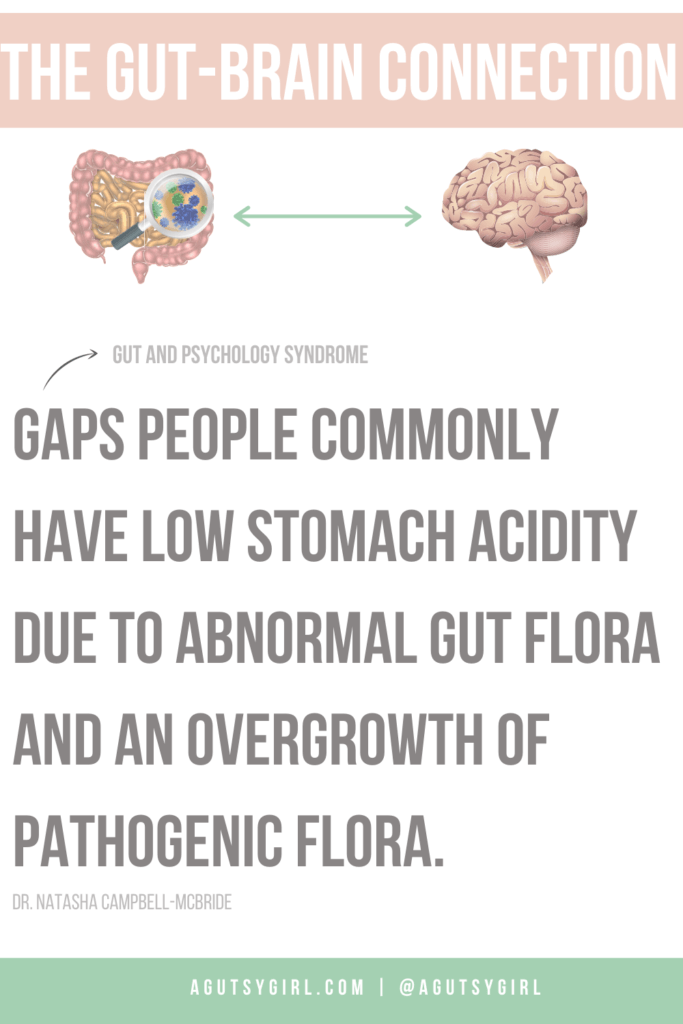 You will heal. I will help.