Chocolate and peanut butter. Peanut butter and chocolate. Put them both together and you have yourself a delightful Gluten Free Puppy Chow recipe.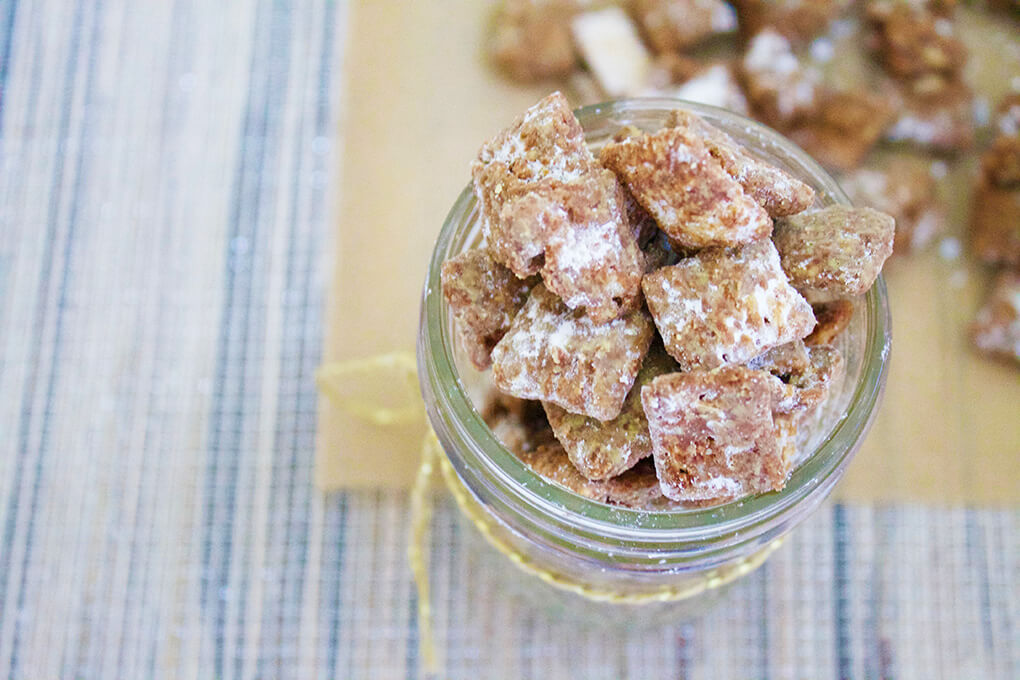 You know you think of the delicious combination when you think Valentine's Day, Christmas, or any holiday in general. Heck, you probably think of the combination 365 days a year. Don't be ashamed. I do, too. Let's just embrace it for now. Let it be. 🙂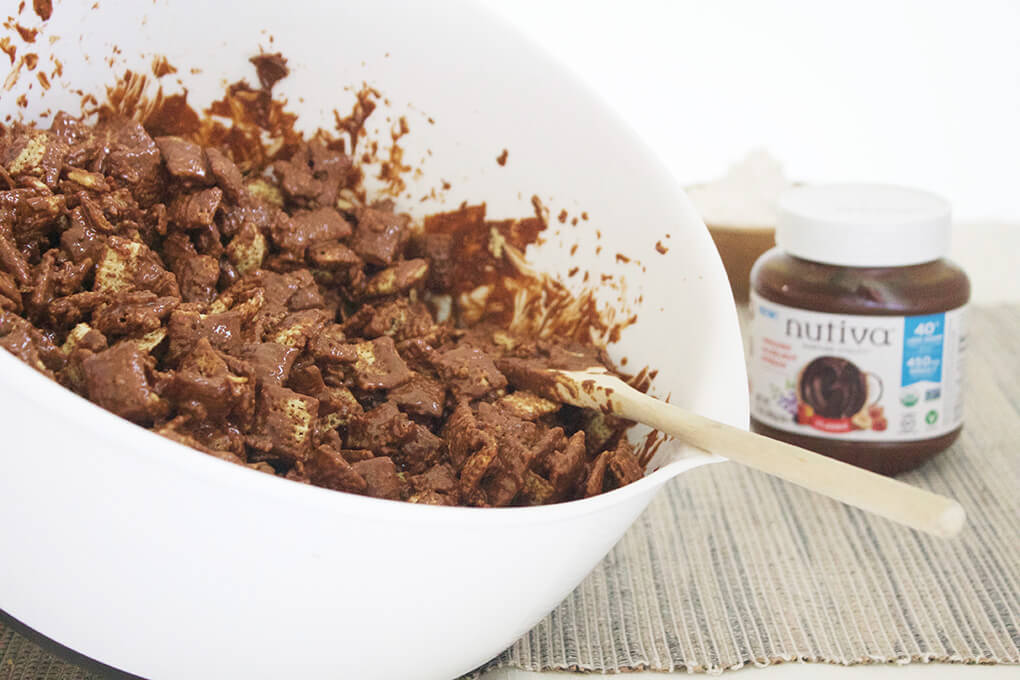 I had been boasting about this puppy chow since the holidays. I finally got it all together, in one place, just in time for this Valentine's Day.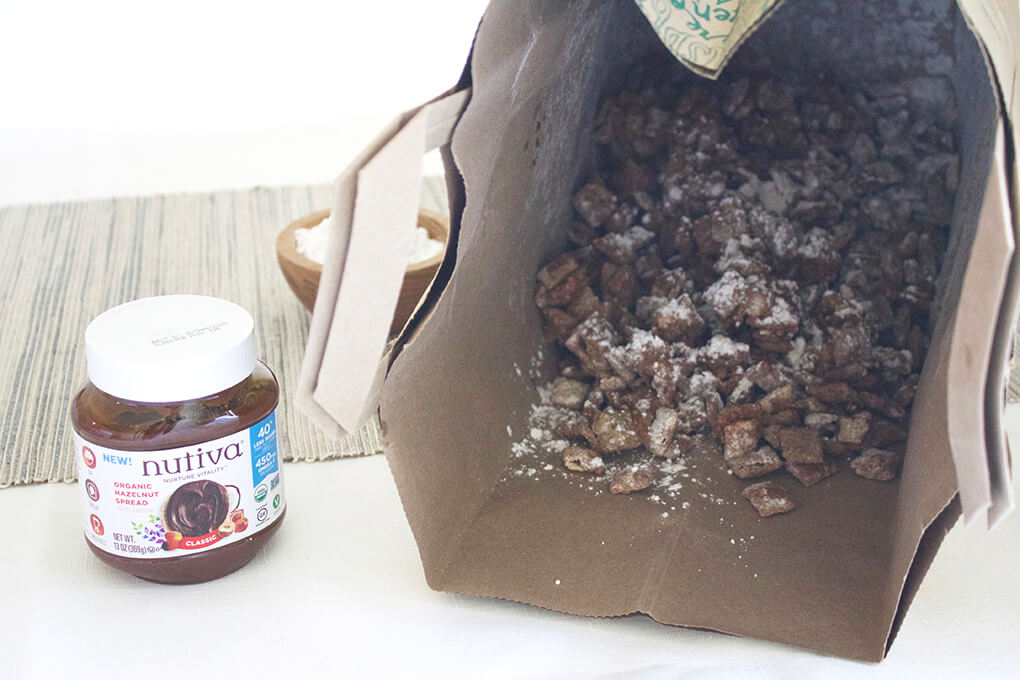 It's so simple to make so go for it right now.
Can't eat it all on the spot? Then freeze it for later to give it even more crunch. On the other hand, you only live once, so if you must eat it all today, that's okay.
p.s. This recipe is not just gluten free. Even though there is chocolate in it, it's also dairy free and Vegan. THIS makes it possible. 
Gluten Free Puppy Chow
Click HERE to save this recipe for later.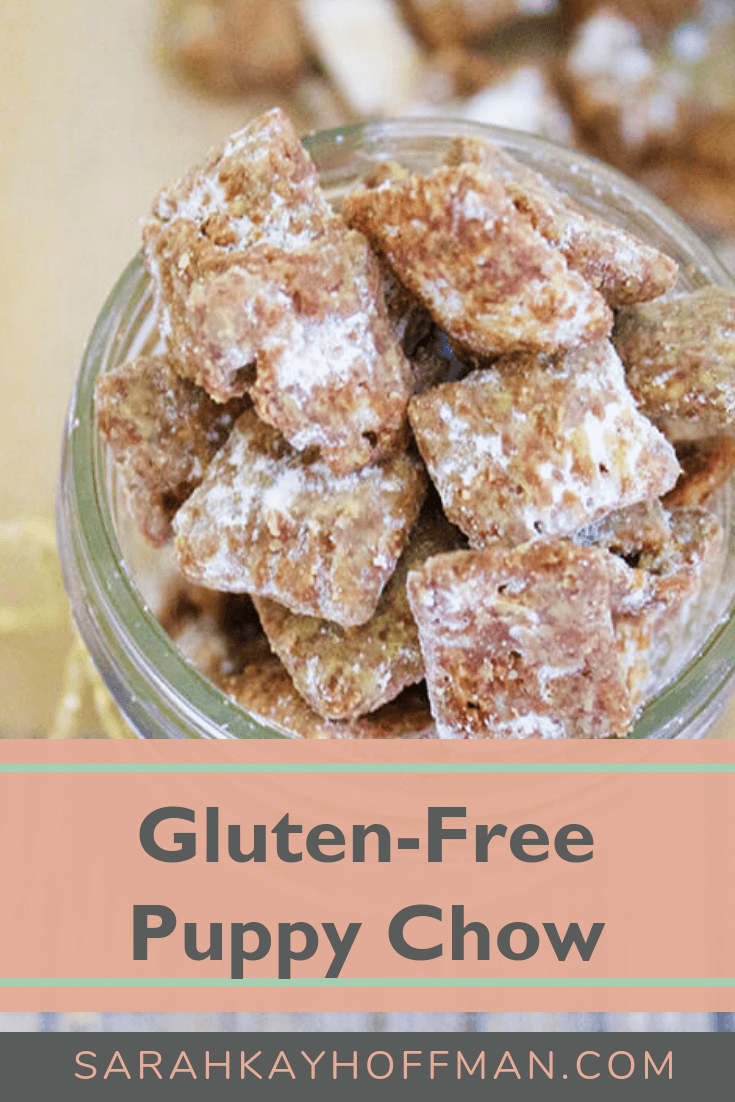 Gluten Free Puppy Chow
Prep time:
Cook time:
Total time:
A gluten free and Vegan version of the standard Puppy Chow recipe.
Instructions
Melt Nutiva Chocolate Hazelnut Spread and peanut butter together in a pan on the stove.
Place the cereal in a bowl.
Pour the chocolate + peanut butter mixture over the cereal.
Stir mixture carefully until all the Chex Mix is covered with the mixture.
Pour mixture into a double-lined brown paper bag.
Add powdered sugar.
Shake carefully, holding the bottom of the bag.
Pour mixture out.
Eat now or save for later.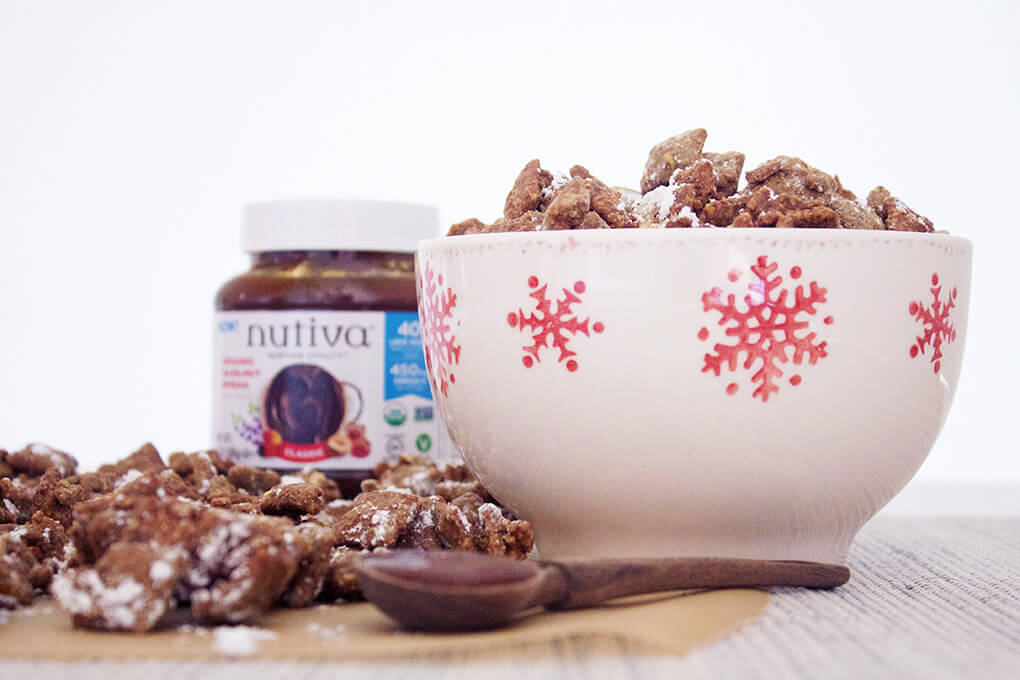 Interested in a different version of Puppy Chow that's still gluten and dairy free? Then you must try the Best Healthyish Puppy Chow Ever.
If you liked this post, you might also enjoy:

Xox,
SKH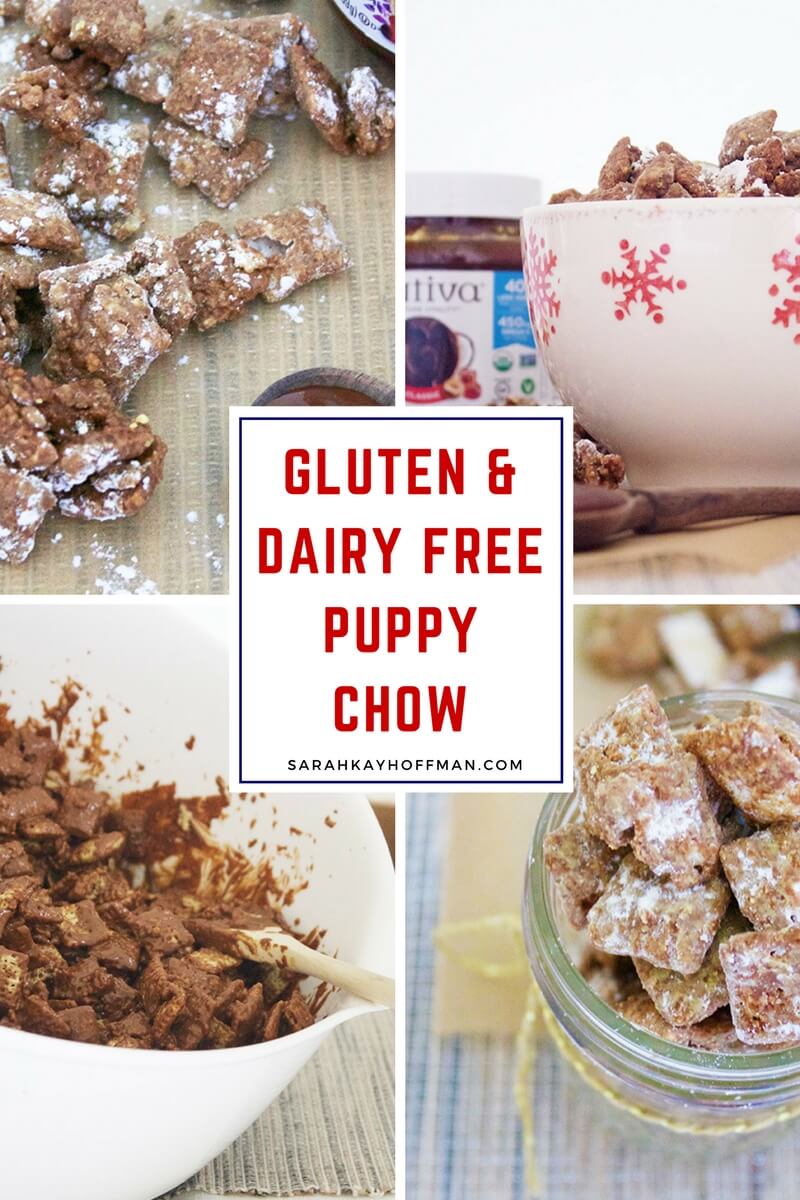 You will heal. I will help.