Between the Instant Pot and slow cooker, you have everything you need. And if you have a slow cooker, today is for you with this Tandoori Chicken for the Slow Cooker recipe.
This recipe was originally published on March 24, 2012. I have updated and made it come alive again.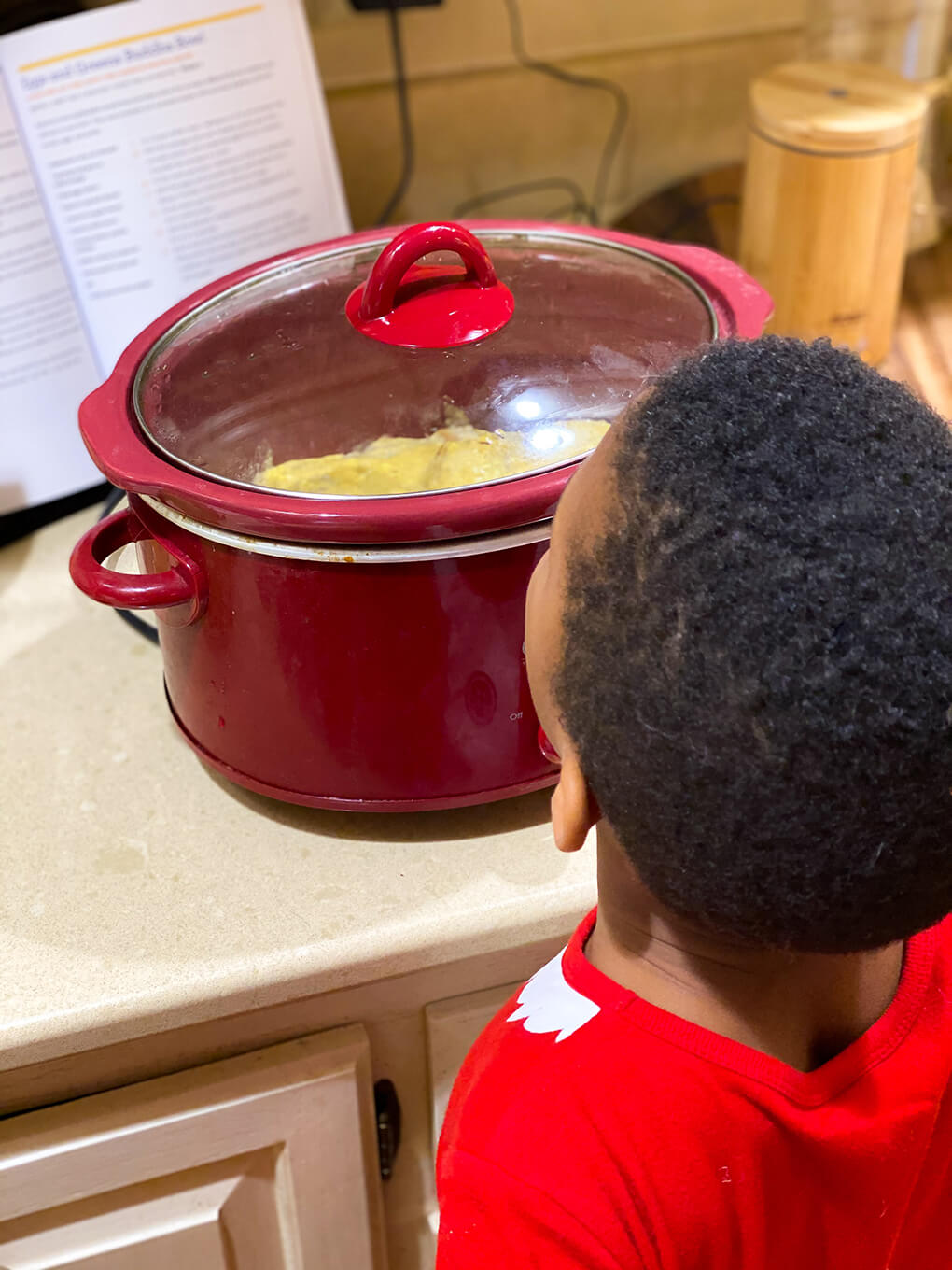 Instant Pot vs. Slow Cooker
The Instant Pot is quick; slow cooker not so much. And yes, I realize I'm stating the obvious. But when you see it written out like that, you wonder
So why would you ever want to use the slow cooker over the Instant Pot if time is valuable?
I absolutely see and understand where you're coming from on this one. This is why I recommend the Instant Pot over the slow cooker if you only want to have one on hand. 
However, the prime reason a slow cooker can be superior to the Instant Pot is for situations where you're cooking larger chunks of meat; meats that need a good sear. Good Housekeeping confirms this. 
And while the four chicken breasts that were used in this recipe weren't necessarily huge, they came out perfectly done whereas I've had many friends tell me the Instant Pot "ruined" their meat.
Make note that I do not think the Instant Pot ruins meat; instead, I think it's all about timing – was the meat not cooked exactly the way it should have been cooked? This is another reason I like the slow cooker; it's much easier to monitor doneness.
Anyways, the chicken turned out perfectly in the old slow cooker. So I had to share this recipe with you today.
Tandoori Chicken for the Slow Cooker
Click HERE to save this recipe for later.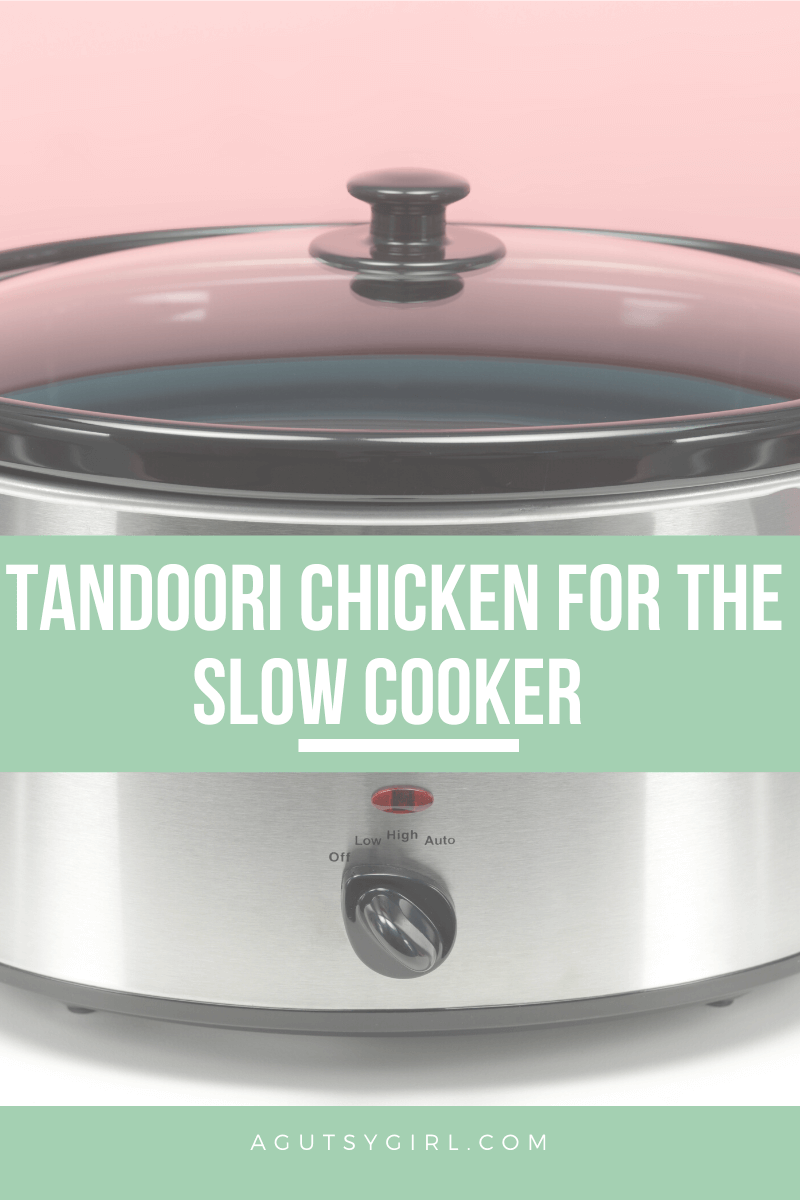 What is Tandoori?
Tandoori is not an actual recipe or type of food even. It's actually a method of cooking that has become synonymous with the food that is prepared.
Put simply, tandoori involves marinated meat being cooked over an intense fire in a tandoor, a clay oven. The meat is lowered into the oven on long metal skewers and cooked in this smoky and extremely hot environment until done. (source)
The reason I became interested in it long ago (2012) was because of the "marinated meat" part. 
According to The Spruce Eats,
The marinade used in most any tandoori dish starts with yogurt. While this might sound a little strange, yogurt is actually perfect for marinating meats because it has a natural acidity. Plus, its thickness holds to the meat well and keeps the herbs and spices in place. The flavor of the yogurt (always plain) is so mild you typically don't even taste it. If you choose not to use yogurt in your marinade, that's fine too; just make sure that you work the spices into the meat to get as much flavor as possible.
And if you remember from 11 Ways to Naturally Improve Stomach Acid Production, I said (#4), 
Marinate your meats. You can marinate meats prior to cooking them to help with pre-digestion of them. Using a marinade with lemon, lime, apple cider vinegar, etc. to help your body better digest the protein.
There you go.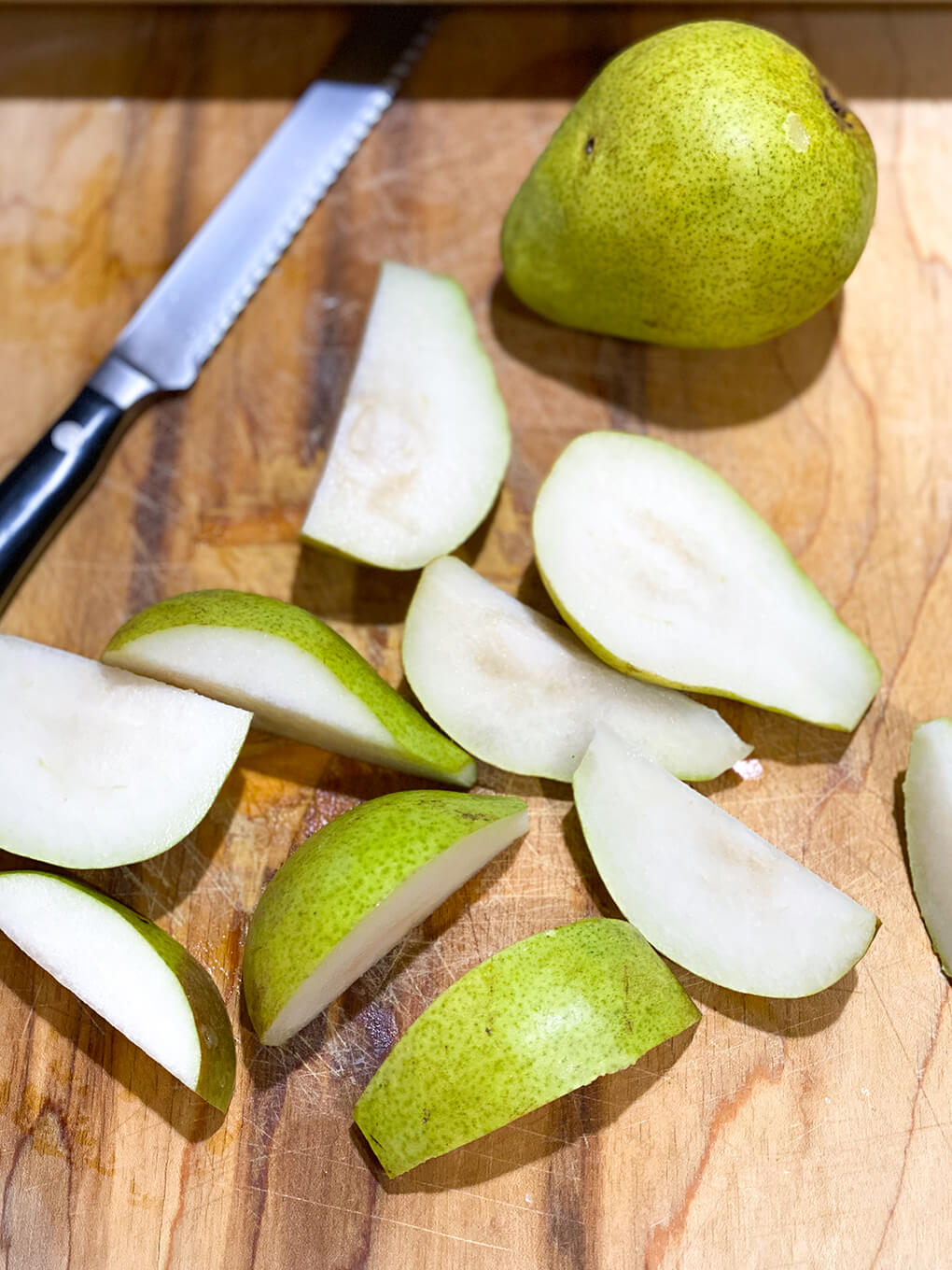 But Also Convenience
Let's not kid ourselves. I don't only love the Tandoori Chicken for the Slow Cooker recipe because of its "health" benefits. Nah. I'm just like you.
Combining quality, healing foods, that taste great and are easy to make is the name of the game.
If we can't combine those three things, staying the healing path become a difficult chore. 
First I'm going to give you the recipe. Below it, you will find several notes on the ingredients.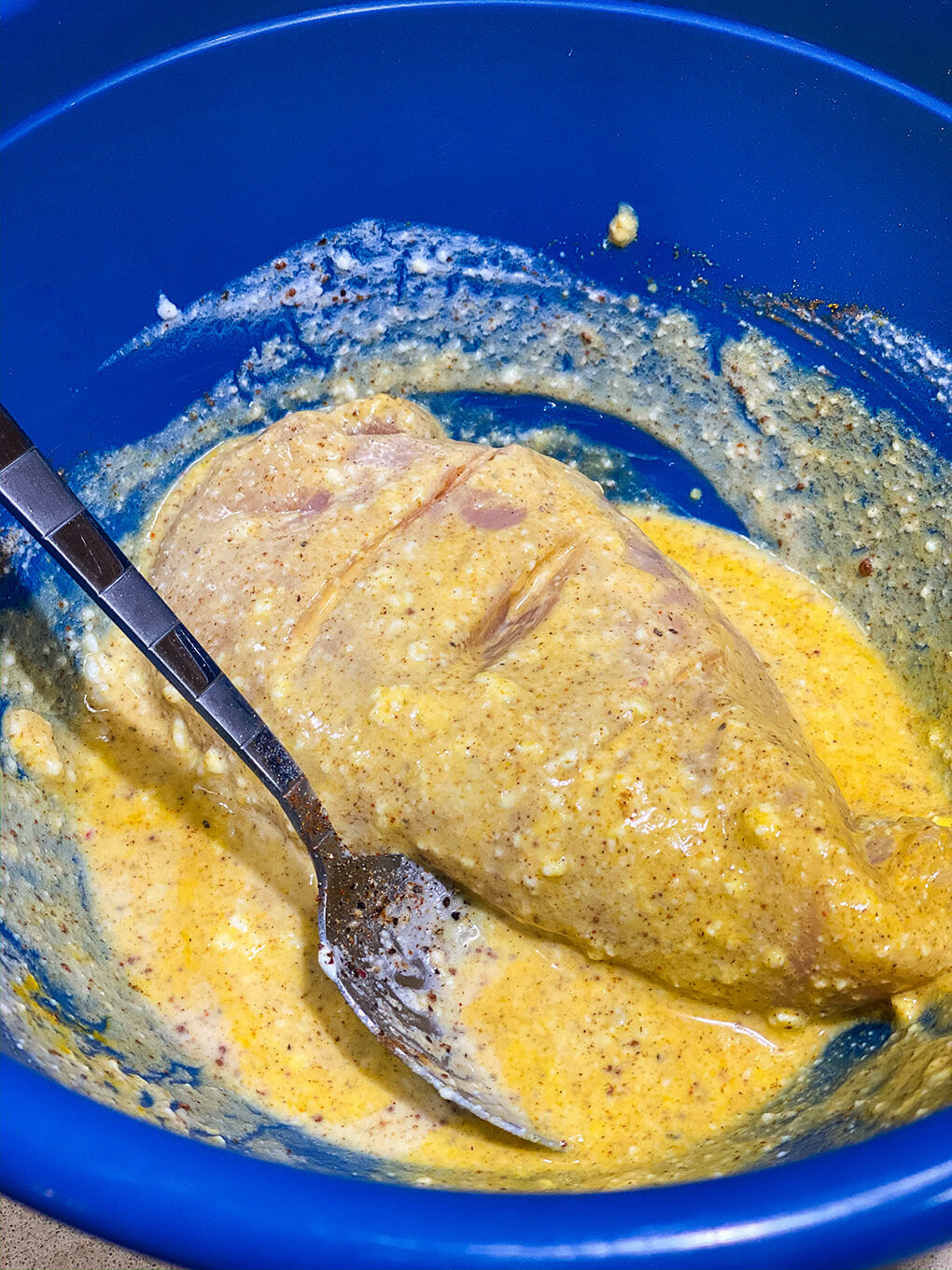 Tandoori Chicken for the Slow Cooker Recipe
Tandoori Chicken for the Slow Cooker
Author:
Sarah Kay Hoffman
Prep time:
Cook time:
Total time:
Ingredients
Ingredients: Main
4 boneless, skinless chicken breasts
1 x 15-oz can chickpeas
2 pears, whole
Ingredients: Sauce
1 cup yogurt of choice (set ½ cup aside)
2 garlic cloves, minced
1" ginger, minced
1 lemon, juiced and zested
2 teaspoons honey
1 teaspoon paprika
¼ teaspoon cinnamon
½ teaspoon turmeric
½ teaspoon cumin
1 / 4 teaspoon nutmeg
¼ teaspoon black pepper
⅛ teaspoon sea salt
Instructions
Rinse chicken and pat dry.
Cut a few large splits across the width of the chicken breast.
Drain chickpeas, and set aside.
In a mixing bowl, combine ½ cup yogurt with the remaining sauce ingredients.
Place chickpeas into the slow cooker, along with ¼ cup water.
Smear the tandoori sauce on both sides of the chicken breast and place on top of the chickpeas. Cover and cook on low for about 4-5 hours. (Check the chicken using a meat thermometer after 4 hours. Once it hits 165 degrees, it's ready.)
Cut the pears into slices, and set aside.
Remove the cooked chicken from the slow cooker. Stir in the remaining yogurt and pear pieces. Add chicken back to heat through for a short amount of time.
Serve.
Notes
Add additional salt and pepper to taste, if desired.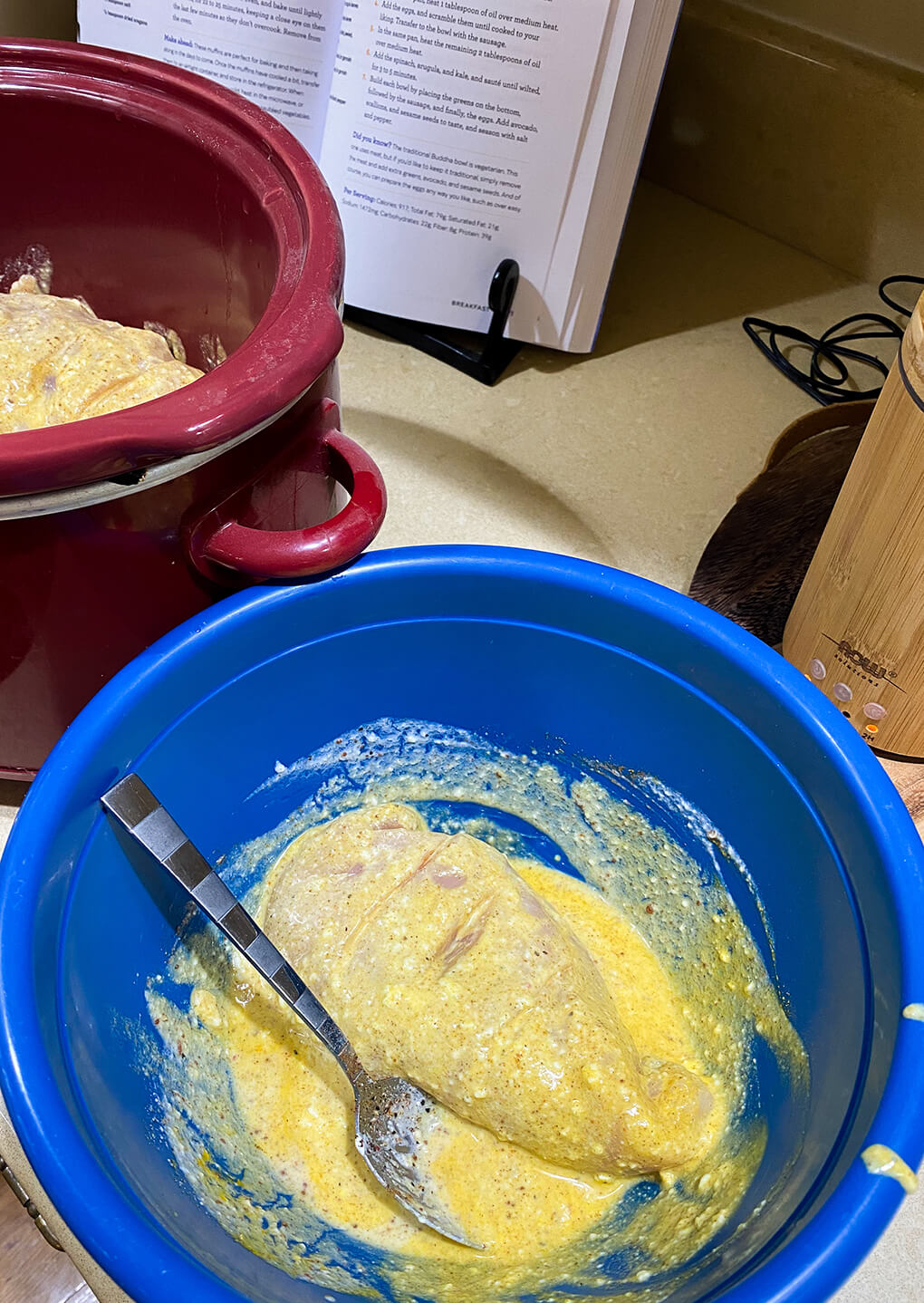 I realize I'm starting to spoil you by doing all the extra ingredient work, but I love you. And I know that not everyone can just take a recipe you find on a website, make it, and thrive. 
So all these extra recipe notes are for you!
Recipe and Ingredient Notes
Chickpeas

You'll find this graphic in Reasonable SIBO (along with 100+ more!), but up to 1/4 cup of chickpeas are low-FODMAP. If you have SIBO and still want to eat this recipe, just don't eat more than 1/4 cup in one sitting.

Pears

The pear graphic is also in Reasonable SIBO, but it is not low-FODMAP. Therefore, if you have SIBO but still want a fruit pairing, the only one I'd recommend might be blueberries (from a flavor and pairing standpoint). You can have up to 1/4 heaping cup of them. Also, you can skip the fruit altogether. 

Yogurt

We used a regular, full-fat organic yogurt when we had this recipe. However, next time I want to try it with the Coconut Yogurt recipe because not only is it super good, but it also has the probiotic boost and it's dairy-free for those who need that. 

Honey

If you have SIBO, you can swap Maple Syrup for the honey.

Spices and Herbs

All the spices and herbs in this recipe are what make it flavorful. And guess what? All of them are low-FODMAP except for the garlic. Even one garlic clove is high-FODMAP, so if you're super miserable, just cut that ingredient out. On the backend, you might want to add a little more salt or choose one of the other spices to add a pinch more of. 

Serving

I ate this meal over a bed of organic, white rice. That option is low-FODMAP, but I don't eat white rice because it's low-FODMAP; I just love it. If you're not doing grains, I would serve this over sautéed greens (like collard greens, kale, spinach, and/or bok choy). If you're low-FODMAP and you took out the garlic from the recipe, but are sad about that doing (don't worry – I get it!), now is your opportunity for the garlic addition. Sauté the greens in Nutiva's Liquid Coconut Oil with Garlic or the Garlic Gold Olive Oil (or Garlic Infused Olive Oil) from my Master Gutsy Spreadsheet HERE.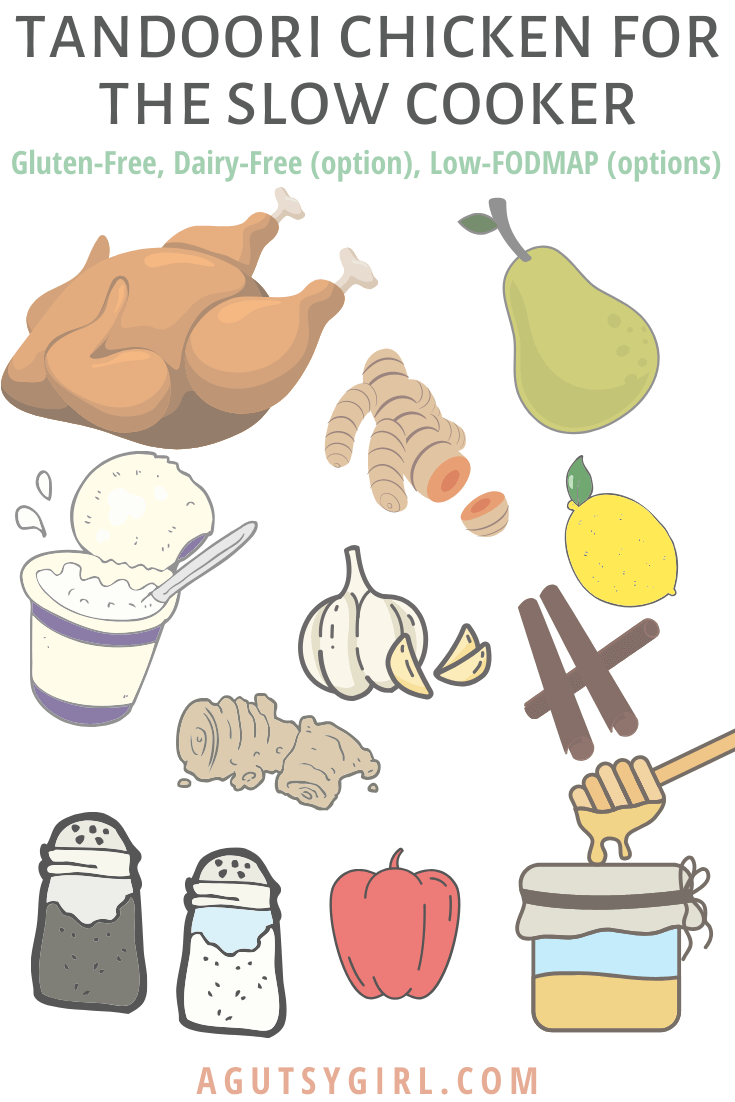 Looking for more?
What else? Do you have anymore questions? 
I hope you love this recipe as much as we all did. 
If you enjoyed this post, you might also like:
For more of my tips, tricks, and all the healing goods, grab yourself one of THESE.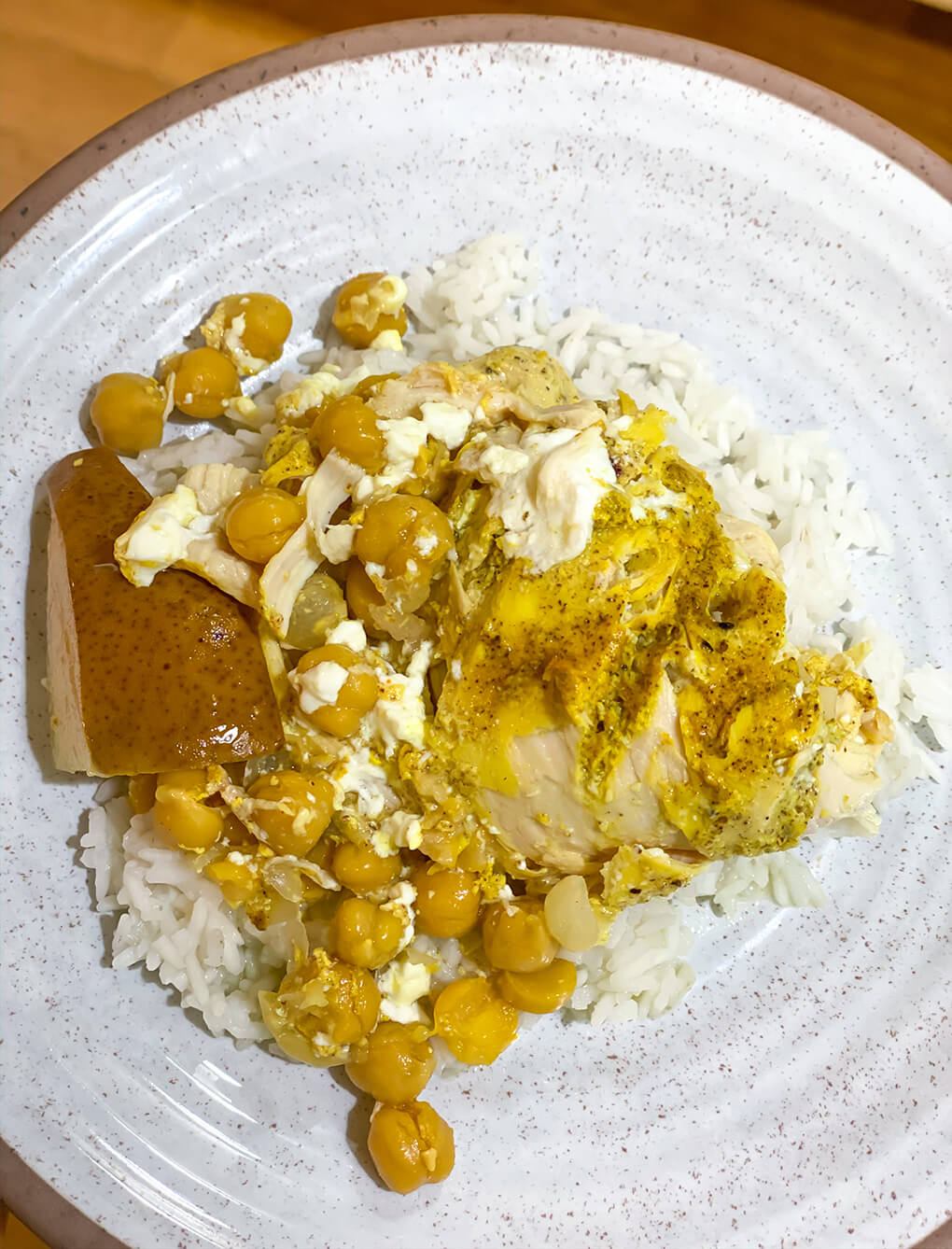 Xox,
SKH
You will heal. I will help.