It's non-negotiable as to whether or not I have Coconut milk in the house.
I use it for everything. And I mean everything.
Coconut Milk
Click HERE to save this post for later.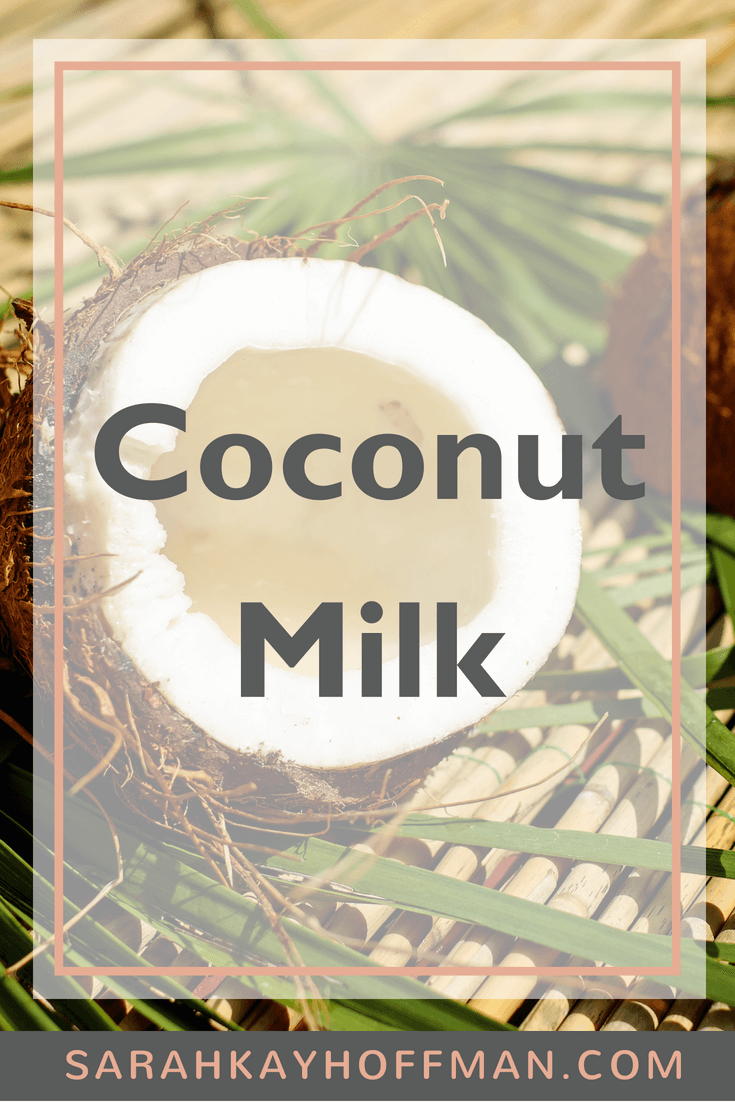 Coconut milk could be placed in the Gutsy Pantry, but right before use, I always set mine in the fridge.
Why Use It?
Other than the fact that I love the taste of it, this milk is a dairy and soy-free option. Unless I make my own Almond Milk (or other nut milks and/or have a steady Elmhurst Milked supply), coconut is the only form of "milk" I drink and use unless I can get my hands on raw milk from Organic Pastures.
Will any Coconut Milk Do?
No! These days, manufacturers add everything to what should just be plain 'ole Coconutty milk. One thing I make sure is never added to the kinds of milk I drink are carrageenans. I also don't want stabilizers and any other unnecessary junk. Beyond that, I truly am only looking for coconut (and sometimes) water via the ingredients.
So what Coconut Milk do you drink?
There are 3 main brands I buy and recommend to clients and people in general.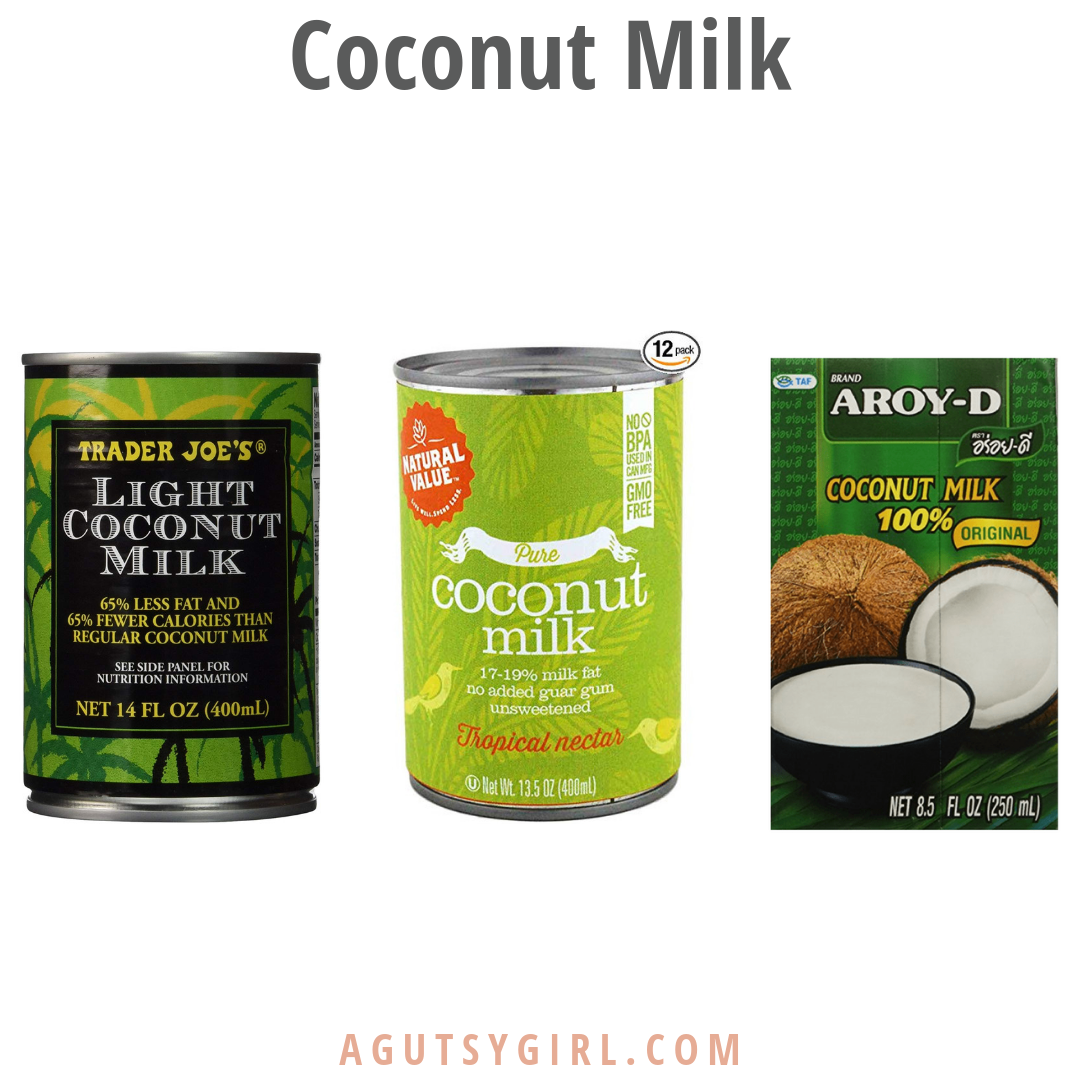 Trader Joe's. I get it for just .99/can. The can is not BPA free, but it contains only Coconut Milk + water. (Make note: I have found that Trader Joe's can be sneaky from time-to-time and that ingredients can change. I read the ingredients each time I buy it, just in case.)
Natural Value. I buy this on Amazon, in bulk. The cans are BPA free. It is a full-fat Coconut Milk version, and when you buy it in the can like this you can be certain that it will be whip-cream-able. <– The other two options don't work as well for this.
Aroy-D. Again, I buy this on Amazon, in bulk. The packaging is also BPA free, and it is not a can. It is a full-fat version, and there is something so smooth and phenomenal about this brand.
What should I do with it?
Anything and everything! It can replace any other milk you're currently using, for the most part.
Here are some ideas:
Want more? Click HERE for more ideas, or grab my summer eats, treats & desserts ebook where it is used a ton.
p.s. Interested in learning more about all things Coconut? Click HERE for Food Questions and Answers.
Xox,
SKH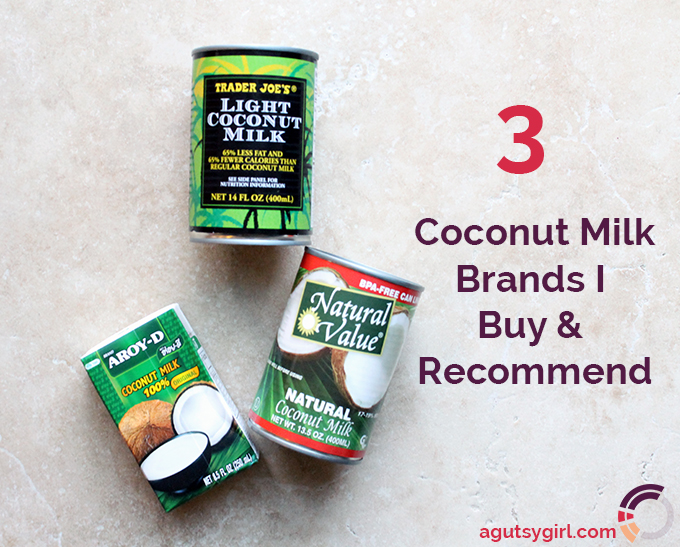 You will heal. I will help.