The recipe for Claire's Birthday Blueberry Tartlets was released in 2014 just in time for the summer eats, treats and desserts e-book.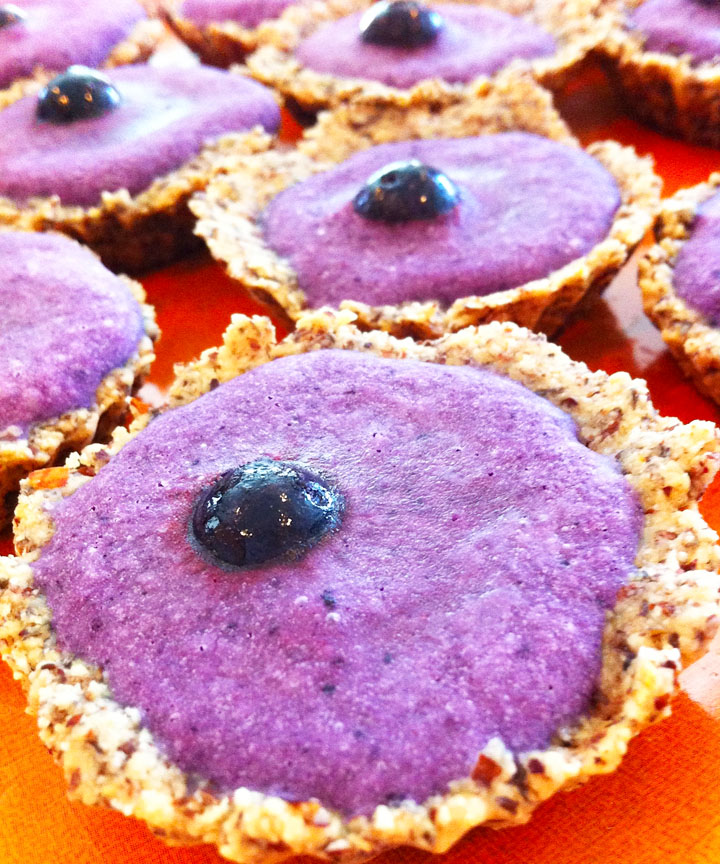 One of the ingredients in this recipe is almond meal, so now would be a good time to remind you of the differences between almond meal and almond flour.
Did you know that almond meal and almond flour are not the same? And, many times if you use one when you should have used the other, your recipe won't turn out.
That happened to me when I made this recipe in the beginning. I really don't want that for you, so be sure to learn all about it in grain-free baking: blanched vs. unblanched nuts.
Claire's Birthday Blueberry Tartlets
Click HERE to save this recipe for later.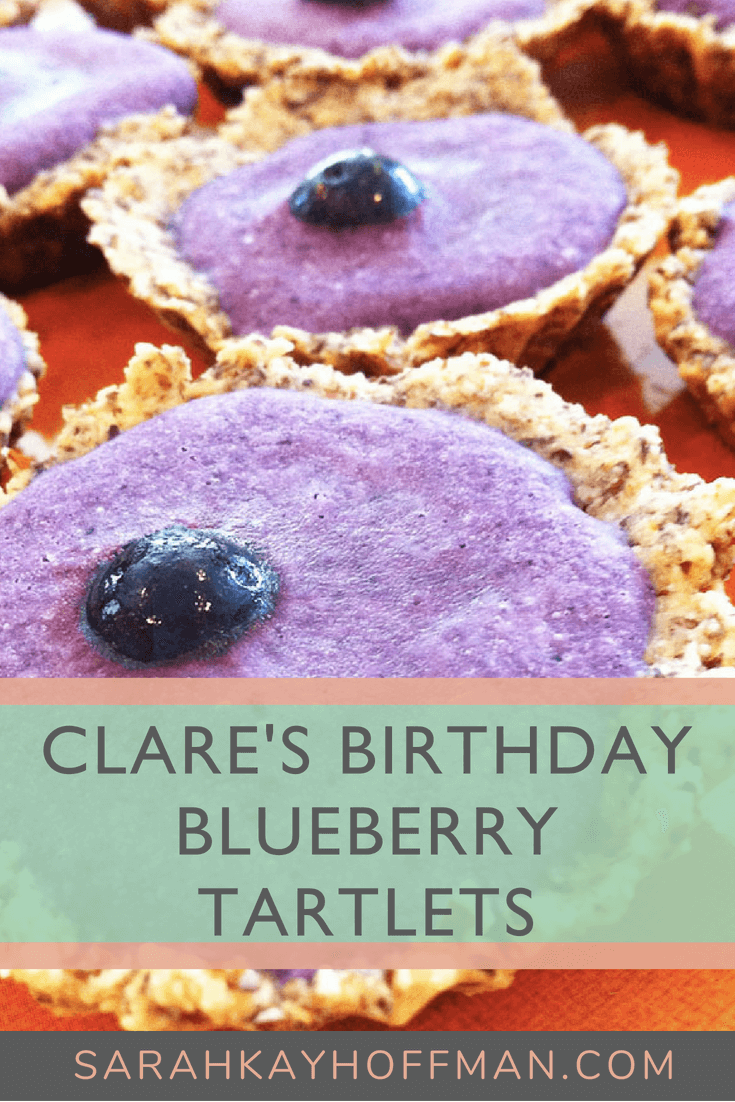 Her name is Claire, and she's a little darlin'.
It was her 3rd birthday, so her mommy wanted something gluten and dairy free for her.
It had to be special, though….because Claire was having a brunch tea party with all her miniature friends.
Miniature, simple, gluten and dairy free was what I created.
Delicious and pretty enough for a 3-year old tea time birthday party is what she got.
And so I named them just for her, "Claire's Birthday Blueberry Tartlets."
Blueberry Tartlets Recipe
Claire's Birthday Blueberry Tartlets
Author:
Sarah Kay Hoffman
Prep time:
Cook time:
Total time:
Gluten, grain, dairy and soy free blueberry tartlets for a birthday or tea party built with all ages in mind.
Ingredients
Crust
1 2 c. almond meal (must be almond meal, not flour)
⅛ tsp baking soda
1 egg, room temperature
2 tbsp flax seed (+4 tbsp water)
¼ tsp sea salt
½ tsp vanilla extract
2 tbsp coconut oil, melted
IceCream
½ c. Full-fat coconut milk, refrigerated overnight the night before use
⅛ c. light coconut milk
½ tsp. vanilla extract
1 tbsp. honey
½ c. blueberries
Instructions
Crust
Mix all dry ingredients together in a bowl.
Mix egg and vanilla extract together in a separate bowl.
Add melted coconut oil to dry mixture. Then, add the egg/extract to the dry mixture and stir by hand.
Chill the mixture in the fridge for 15 minutes.
Preheat oven to 350 degrees.
Brush your tartlet pan with coconut oil.
Once the mixture has chilled, separate it evenly on your pan (Note: You want to make sure to press the "dough" down enough in the middle to create somewhat of a small hole/pocket prior to baking, as this is where your ice cream will live.)
Bake for about 10 minutes.
IceCream
Meanwhile, mix all the ice cream ingredients together in a blender.
Place the "ice cream" in the freezer for about 15 minutes to chill.
Once the crust is done, take it out of the oven and let cool completely.
Remove crusts from the pan, take your ice cream out of the freezer and fill the tartlets as full as you want (I placed mine on a cookie sheet covered with parchment paper).
Top will a blueberry, raspberry or strawberry, if desired.
Place back into the freezer until you're ready to serve (allow to unthaw a bit prior to serving).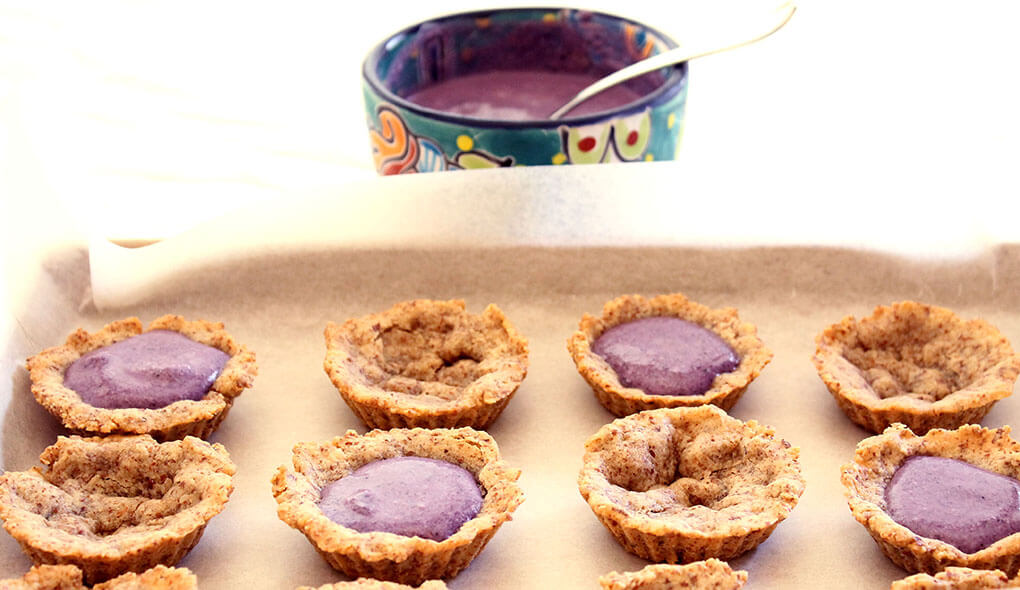 Dig In
These are gluten, grain, dairy and soy free plus free of all chemicals, preservatives, and additives.
Do you want more delicious summer eats, treats and desserts recipes? Then click HERE to grab them now! If you want even more, grab The Gutsy Girl's Bible HERE.
Xox,
SKH
You will heal. I will help.