Hardly anything I provide gives a specific plan, meal-by-meal, day-by-day for what you should eat. This is because bio-individuality reigns.
My signature e-book is titled The Gutsy Girl's Bible: an approach to healing the gut.
In the description for what the book is about it mentions umpteen things. However, nowhere does it say anything about 21 days, meal-by-meal, day-by-day, except through this image, which a reader/client/devoted student made for herself:
I once received this message,
The description of what the book is – "a 21 day plan to begin healing the gut" suggests that there is a 21 day daily food/eating plan/process of elimination (or at least a loose outline of one) – but there isn't.

There is a lot of personal data/inspirational quotes/promo links/purchase links and lengthy lists, but nothing that brings it all together into an outline/suggestion for what to specifically eat/not eat for the 21 days to "jump start my gut healing."
I responded to her, but because I feel strongly about the question, and more importantly about the answer, I wanted to share more with you.
Bioindividual Nutrition
When I began healing my gut in 2009, I bought them all – e-books, books and any other kind of information I could find that would tell me exactly what to eat.
In fact, at one point, I began to seek out plans that told me what and when to eat because I thought that was my missing link.
One book for healing GERD, Celiac Disease, Constipation and Diarrhea gave the following sample menu.
Day 1
Breakfast: Breakfast Patties on steamed kale, carrots, cauliflower
Snack: Creamy Cashew Milk
Lunch: Tuna salad on salad greens, guacamole, baked corn chips
Snack: Banana-Almond Bread
Dinner: Slow-Cooked Turkey Thigh with carrots, steamed kale, Mashed Garlic Cauliflower, and green salad with lemon-garlic dressing
Snack: Banana-Cashew Pudding
I was already well on my way to healing, so I knew that following the meal plan for Day 1 would make my gut bloated, stinky, and miserable.
I skipped the meal plan, took away any new and insightful information the book provided and went along my merry healing journey because there was no bioindividual nutrition present.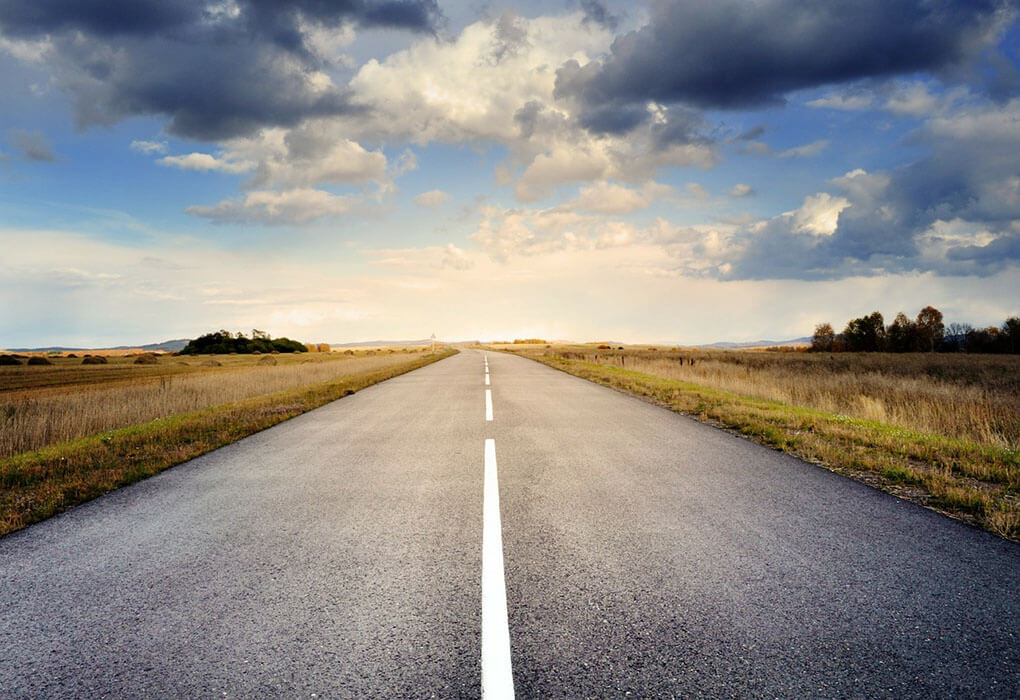 Bio-Individuality Reigns
Click HERE to save this post for later.
In the Institute for Integrative Nutrition FAQ, I mention,
I became immersed in the concept of bio-individuality, which states that we are all different, and that one "plan" or course of action will not work for everyone.
The idea of bio-individuality nestled inside my head in 2012. From that moment on I moved forward in my practice, further studying and working on myself by its theories and definition.
Bio-individuality means that no one diet works for everyone. Each and every person has unique needs.
That's each and every person, not all people with Colitis fit into one bucket, Celiac into another and SIBO in yet another.
Each and every person has unique needs.
Ultimate gut healing actually happens on both a high level and an extremely nitty-gritty (too much detail) one, and because of the dual approach, no one will ever be exactly the same on their healing journey.
We heal by food and lifestyle. We dial this in through the art of gut healing journaling. You can do it, too. It is the #1 way to customize 100% for you and your own journey.
The Gutsy Girl's Bible: an approach to healing the gut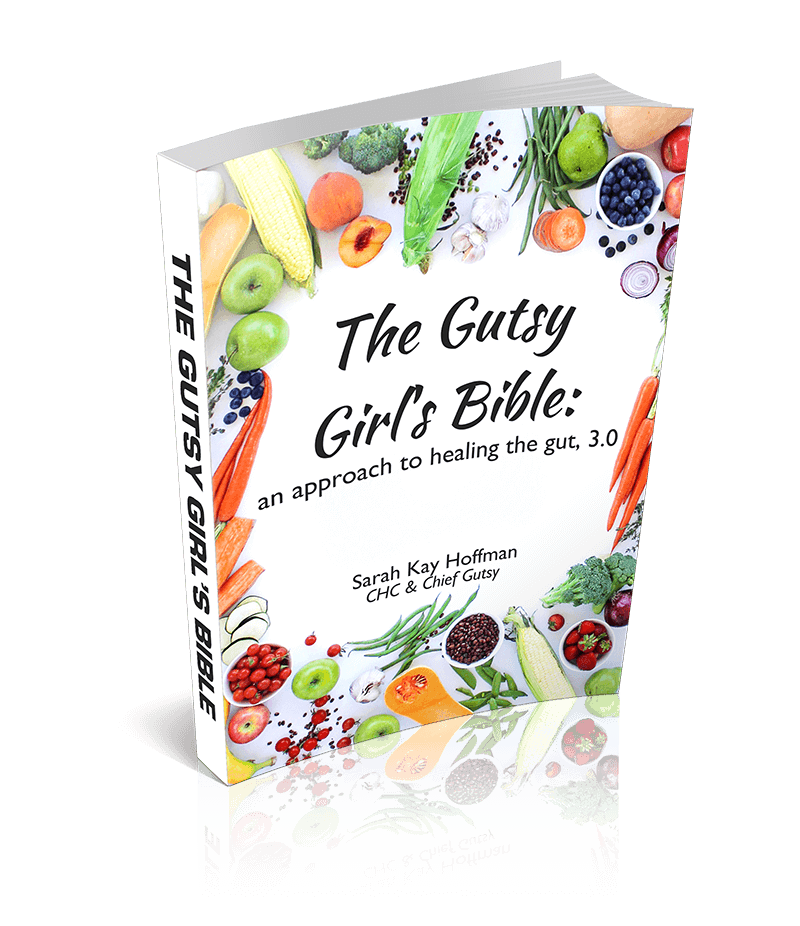 I came back to these theories, ideas and proven ways for healing time-and-time again when thinking about writing the e-book.
My goal was to share highly-valuable information for beginning your own journey vs. telling you exactly what I ate or what you should eat for 21 days. My e-book does not now, nor will it ever contain this information because I would be doing you a major disservice.
The e-book is filled with 286-pages of stories (in a 21-day sequence), posts and information compiled into one place, general "yes to" and "no to" lists of things to eat, recipes, resources and more.
Once you purchase the e-book and decide you'll need more hand-holding and information customized to you, then you can decide if working with our team will benefit you. At that point, this custom approach can be and is developed.
Finally, I will leave you with page 6-7 from the e-book so you can fully understand what the e-book is/is not.
The gut is a delicate, intricate place.
Healing the gut is extremely subjective. There are hundreds of theories and ideas out there: plant-based diets only, animal protein only, never have sugar, sometimes have sugar, limit sugar to the "good" sugars, take supplements, don't take supplements because they only contribute to the problem, follow a FODMAP diet, detox, never detox, etc.
Healing the gut is subjective because we are all unique. There is no one-size-fits-all. I wish there was. I wish I had the perfect answer for you, but I don't because I believe in bio individuality which focuses on the idea that we are all unique, that no two individuals are identical and that not everyone will heal and thrive in the same way.
This is why The Gutsy Girl's Bible 3.0 is an approach, not the approach to healing the gut.
The gut healing approaches I teach are the ones I know the most about and have first-hand (successful) experience with it. These approaches are my ways for helping you achieve the "movement from intervention to prevention." (Steven Lamm, M.D.)
What This Is
an approach
a 21-day plan to begin healing the gut
a positive and inspirational influence and perspective
lifestyle-focused, not just food-focused
a support system
testimonials
What This Is Not
an end all, be all
a substitution for other medical care/advice
a long-term "diet"
food timing and/or a daily caloric intake plan (I do not lay out for you when to eat, how many times per day to eat and how many calories to eat. All of these things are very individualistic and depend on various factors)
Individuality: a food detective
One last, but critical point, is that I am a self-described "food detective." All food contains its own individual properties. Furthermore, those individual properties interact in a specific way with the person consuming it. Therefore, what might be a clear "yes" for someone from the foods on the "yes to" list, quite possibly could be a clear "no" for someone else.
And again, you'll realize this very quickly through the journal.
Bio-individuality reigns….yesterday, today and tomorrow.
p.s. Years later I did come out with a gut-healing meal plan. So if you do want a general skin, grab my book The Leaky Gut Meal Plan: 4 Weeks to Detox and Improve Digestive Health. Make note that I still stand behind every last thing in this post.
If you liked this post, you might also enjoy:

Xox,
SKH
You will heal. I will help.