Do you need a gut healing journal?
I'm not sure, but after this post, you'll know for sure.
Healing Blooms from Within
It's here! It's finally here. The journal I have taken from infancy (somewhere around 2006) to all that it became during my last healing period (2018) is finally here.
Yes, over a decade of learning, practicing, applying, and healing was included in this process.
Anyways, when the journal is in my hands, I'll write a full post on it.
For today, know this: you can purchase it, and I'm here to help you determine if you need it.
Do You Need a Gut Healing Journal
Click HERE to save this post for later.
When thinking about the journal and all the women it could help, I sat back to ask myself and get very clear on,
Who needs this?
You, darling, came to mind immediately.
This was an easy exercise for me to partake in. The reason is because, at one point or another, I have been in every single one of these shoes I'm about to describe.
Like you, I know what it feels like.
And so, I knew that you needed this system to help slash your healing time. Remember, it took me about a decade to heal. I do not want that for anyone.
So here you go.
In fact, this graphic I created could help immediately when asking the question, "Do I need a gut healing journal?"
6 Women Who Need this 90 – Day Gut Healing Journal System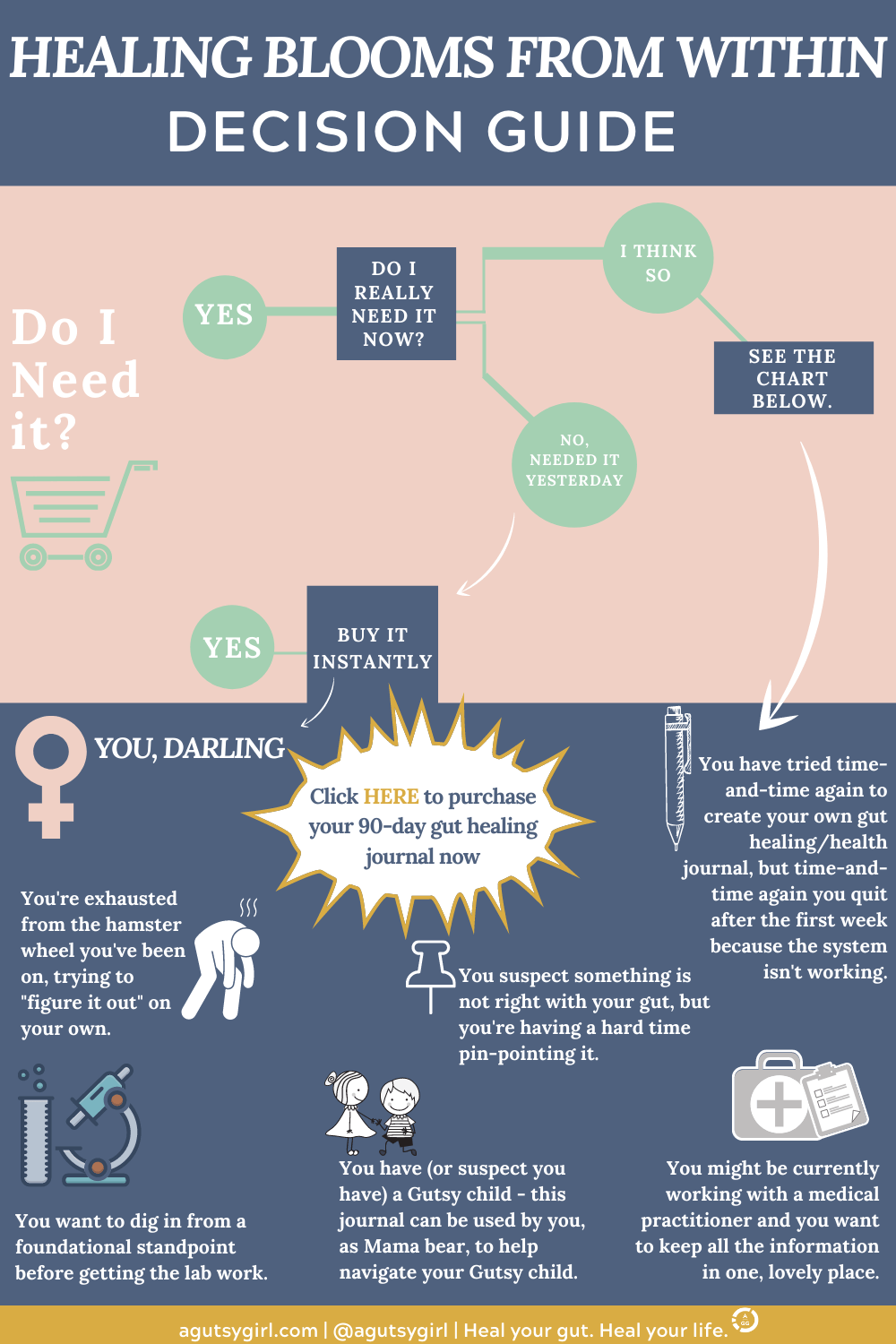 Base Understanding

You want to dig in from a foundational standpoint before getting the lab work. Now, don't misunderstand this one that I'm saying, "you need this journal; not a diagnosis via testing." In fact, my 3 pillars to ultimate gut healing are contained within the journal; of course diagnosis is the first pillar.

But there are many women who are just getting started. You have some sort of inkling that something is not right, but you're not so miserable that you're constantly nauseated, bloated, and bleeding. In this case, you might want to start with the journal to get a baseline.

In fact, prior to that first appointment, this could really come in handy for your doctor(s) and nutritionist(s). You will have concrete information and "evidence" to provide them with. You'll feel much more prepared for the first appointment, and you might even have more confidence to question them when told, "You're fine. It's just IBS. Take some Pepto and call it a day."

Sick of the Hamster Wheel

You're exhausted from the hamster wheel you've been on, trying to "figure it out" on your own. It's now been years, and you have been on a hamster wheel trying to figure this all out on your own.

With so much information out there – conflicting information? – you're more confused than ever. This journal will allow you to finally get off that hamster wheel and start making real progress.

Your System Isn't Working

You have tried time-and-time again to create your own gut healing/health journal, but time-and-time again you quit after the first week because the system isn't working.

Why do you think this took me a decade+ to get right? Because creating this system is hard.

There are three major pieces that go into successful, lifelong healing and health: diagnosis, diet, and lifestyle. Every single journal I kept prior to this one included 1-2 of the pieces; never all three. You need all three. I cannot stress this one enough.

Hitting the Target

You suspect something is not right with your gut, but you're having a hard time pin-pointing it. This could be due to the fact that you're not journaling at all. In that case, everything you're doing is strictly based off memory. And, guess what? If your gut is not well, brain fog could be getting the best of that beautiful mind.

It's way too hard to haphazardly say, "Well, I think I had chicken, sweet potatoes, butter, red peppers, and dark chocolate." Because if and when you don't feel well after that meal, you have zero context about anything else. Your chances of hitting a target with a blindfold on are slim.

Patient / Practitioner Partnership

You might be currently working with a medical practitioner and you want to keep all the information in one, lovely place. Good for you! Both you and your practitioner are going to benefit from this. All the information for and from your journey in one place. No more sifting through random notes in your purse, on your phone, and stored in your mind.

You Have a Gutsy Child

You have (or suspect you have) a Gutsy child – this journal can be used by you, as Mama bear, to help navigate your Gutsy child. I can't tell you the amount of women who message me, "I have no idea what might be causing my little's diarrhea?"

I've even been there. Remember, Isaiah was diagnosed with Parasites. Honestly, this journal will come in super handy for building my babies' microbiomes, too!

As a mama, I'm going to help you take control of the situation before it controls you.
You Also Might Need this Healing Journal If….
Now remember, almost every single condition (or all conditions?!) come back to the gut. 70-90% of the immune system cells lie within the gut, and therefore, your condition likely has roots within the gut.
Though I was "only" diagnosed with Colitis in 2008, it extended far beyond that. We would ultimately discover: Perioral Dermatitis, a low-functioning thyroid, "adrenal fatigue," leaky gut syndrome, and SIBO.
Healing my gut healed them all.
Therefore, here are some other women this journaling system will help:
Hormonal issues – quest for balancing them
Infertility – quest for achieving pregnancy
Skin issues – quest for getting rid of acne
Anxiety – quest for understanding your anxiety roots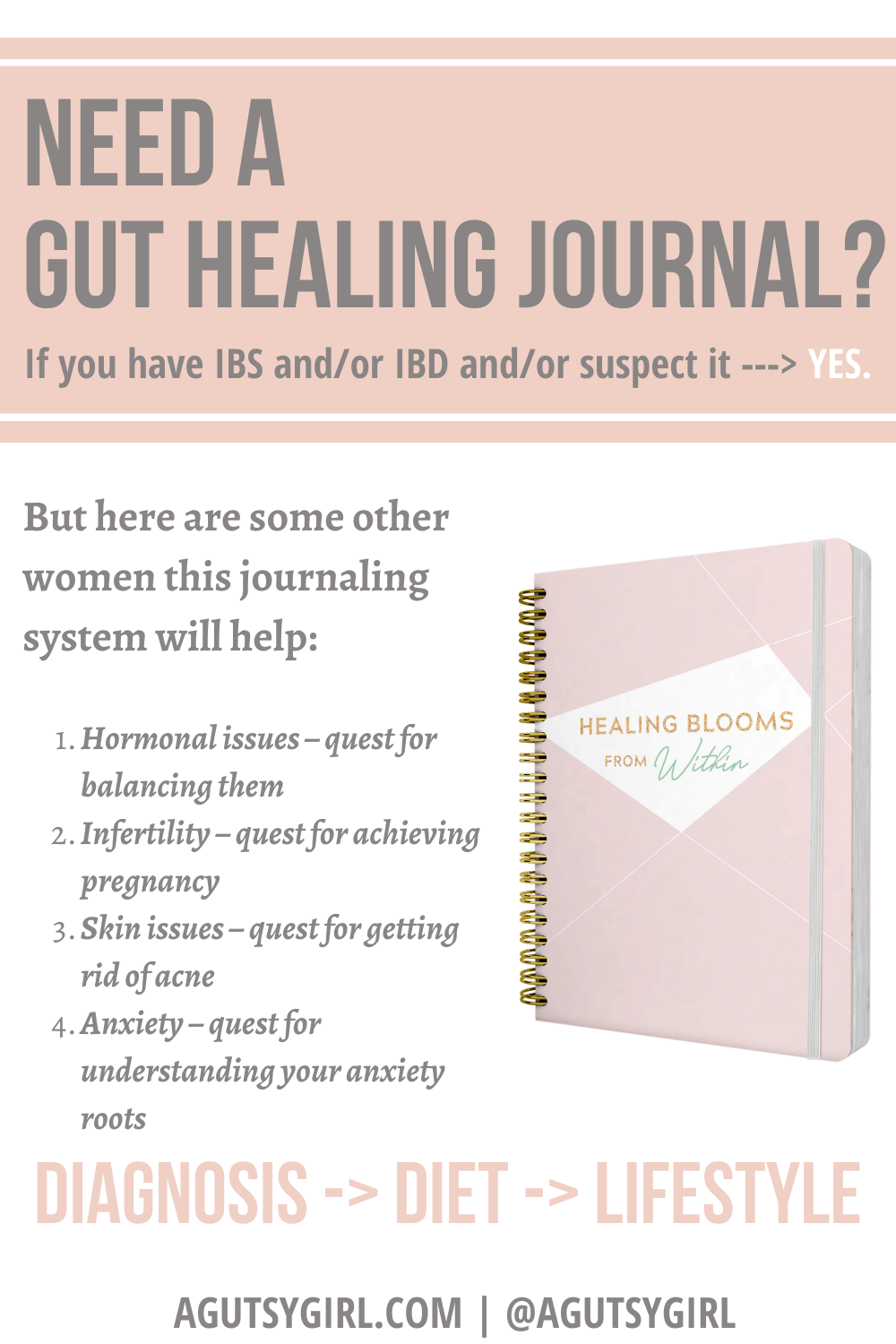 So do you need a gut healing journal?
If you're reading this, the answer is most likely, "Yes."
And because I believe in my system so strongly, I want you to know that I've given a couple options for obtaining one ASAP.
And yes, we are even shipping to Canada and internationally. There is extra shipping for those, but if you want the physical journal, I'm making it happen.

For those of you who don't want to spend $49.99 (or the extra shipping fees for overseas), you can get the e-journal, which is just $24.99. This is the entire journal available via PDF so you can print and download as desired, today if you want!
To learn more about Healing Blooms from Within, see the journal FAQ page HERE.
If you liked this post, you might also enjoy:
Love this idea and want to share it with friends, family and/or your own clients? See the perks + apply to become an affiliate HERE.

Xox,
SKH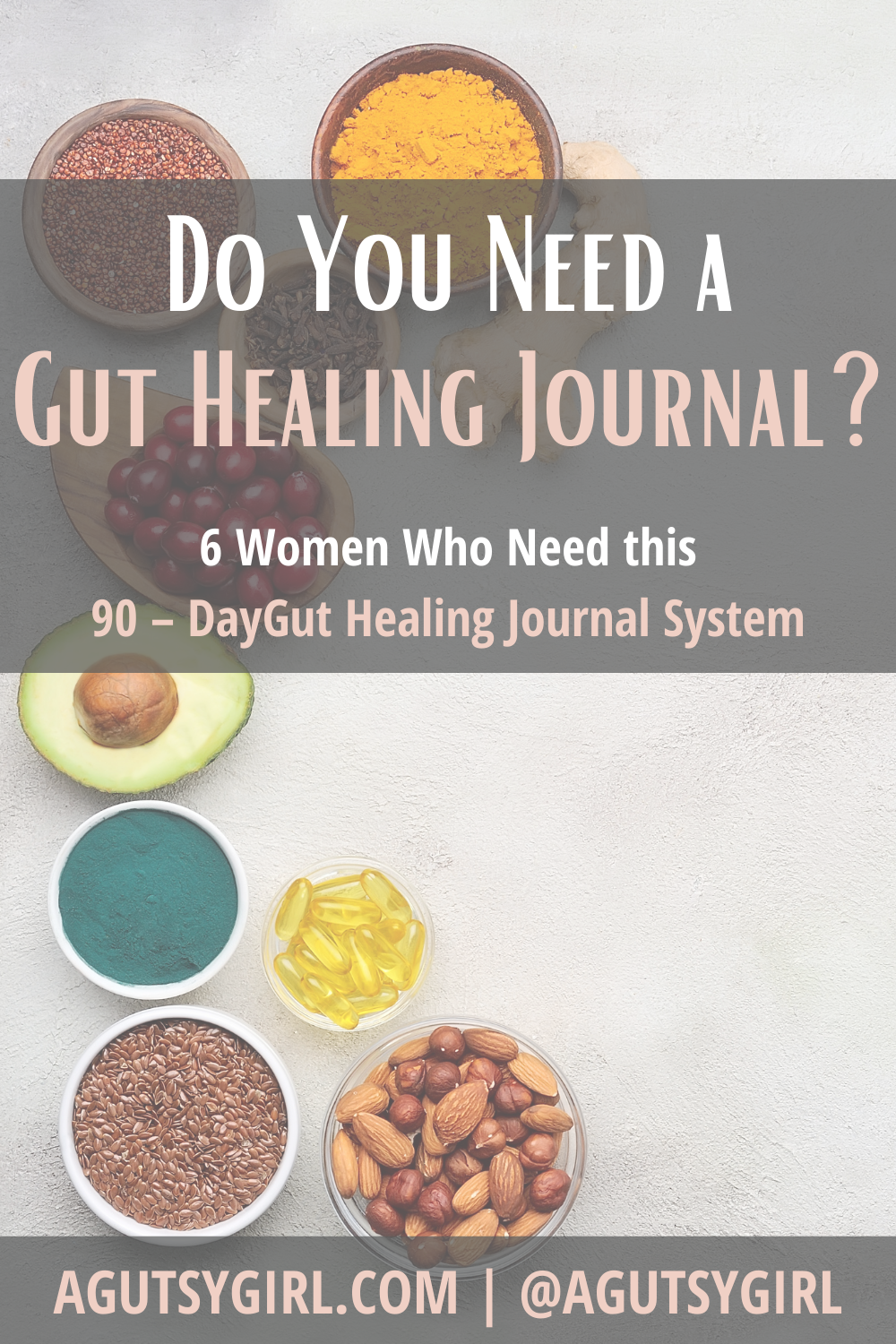 You will heal. I will help.