June was the last time I did a Friday faves issue, but no shame. Scaling back has been so worth it! I've built up quite the list today for my My Favorites Issue 11.
My Favorites Issue 11
Click HERE to save these for later.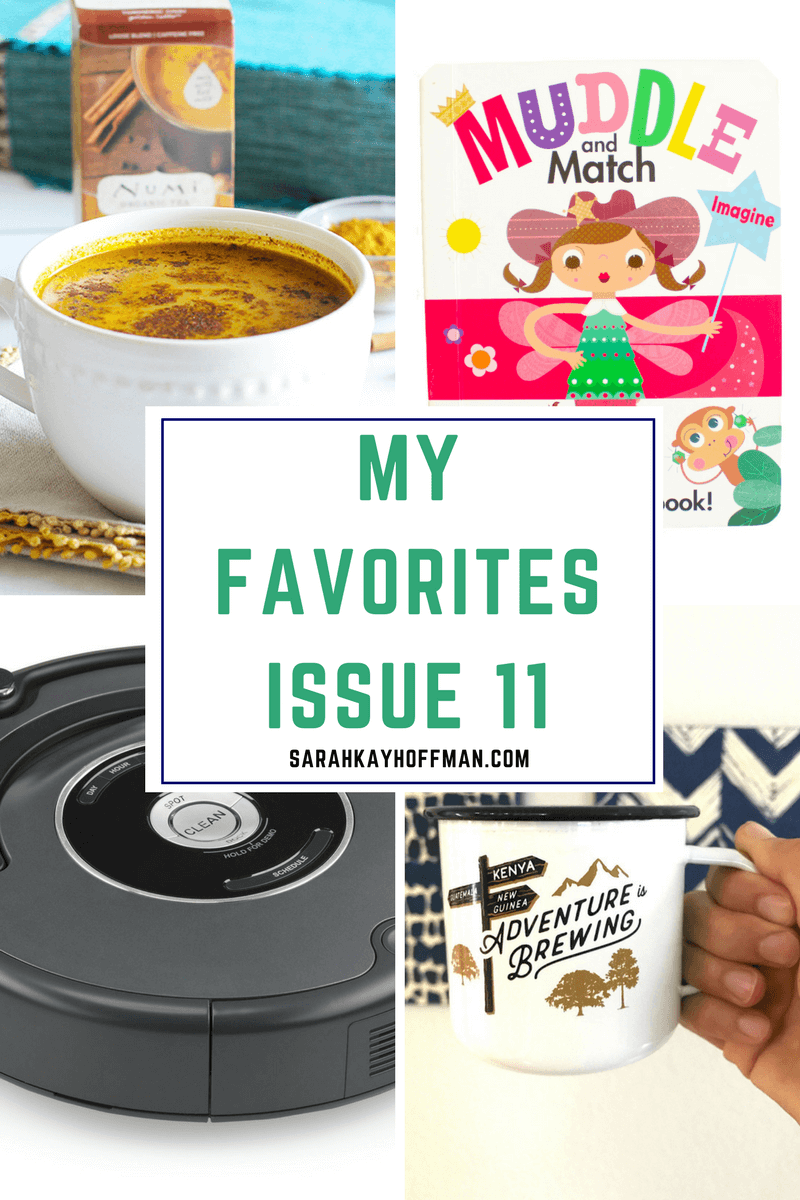 Peet's Enamel Camping Mugs. Rarely ever do I enter Instagram giveaways, but when I saw that Peet's Coffee was giving away a set of these mugs, I immediately entered. And I won! In case you weren't aware, Peet's Coffee is the best coffee out here on the West Coast. We don't just love going to their stores to grab coffee and lattes, but we typically always have a bag of their Organic blend on hand at home. But these mugs, though (as I write this, I am currently sipping coffee out of the Adventure is Brewing cup, feeling nostalgic over a post I wrote almost a year ago to date, Adventures)….
Yosemite Coffee Mugs. And speaking of mugs, last week while in Yosemite, Ryan and I got each bought one of these coffee mugs. Souvenirs y'all. Nah. I'm not even into souvenirs, but I do collect mugs. When we travel somewhere cool, I always try to get a coffee cup of some sort. I love this form of collection because each day I'm sipping my coffee or tea, I am also taken back to a certain time or trip.
The Subtle Art of Not Giving a F*CK. My brother shipped this book to me immediately upon returning home from his trip here. I started reading it, and I'm super addicted. Language is crass, of course, but the ideas and thoughts are really spot on.
Train Like an Athlete 6 Week Training Program. My online friend Jess (though I should add that if we knew each other IRL we'd likely be fast friends) has finally launched her new 6-week workout program. Here are the things I absolutely love about it: you only need a set of dumbbells, they are just 20-30 minutes, and there are 5 workouts per week with no repeats. Jess is a mom of 2 who gets it. I've been sporadically doing some of her workouts and they are killer! I share a lot of them via my Instagram Stories.
21 Cookbooks for a Better Food System. I was forwarded an email that contained this post. It made me super excited! So many awesome books to read about food, and creating a better food system. Have you read any of them? The one I want first for my cookbook collection is, go figure, Savor: Rustic Recipes Inspired by Forest, Field, and Farm.
Roomba. I think we have already discussed how I don't vacuum, right? Well, now I do. Every. Single. Night at 9 pm 🙂 I bought Ryan this Roomba, and Roomba has been changing our lives. We haven't named our Roomba yet, though we heard it's common that people do. We do know Roomba is a "she" because Samarah said so. Roomba stays on her dock all day until 9 pm when she is programmed to roam the house for a few hours and vacuum everything up, including all the dog hair that Reagan shed from the day. We are loving Roomba (well, all of us except for Isaiah who is terrified of it).
Usborne. I have been meaning to tell you guys about these books for quite some time, but, life. I met this amazing woman at Samarah's preschool back in May. She had a table set up with her Usborne books. We love books in this household, so I grabbed a few. The two we have already read (and that the kids interact with) are Muddle and Match and All Better. How had I never been aware of Usborne before? Mamas, grab some of their books! Also, do you already have some of their books? If so, which one(s)?
TRX Training Kit. We finally got this to add to our home gym. It was Ryan's birthday last week so this was part of my gift for him. The TRX is so versatile, and I'm excited to incorporate it into training. Have a favorite TRX workout?
Portable Rechargeable Battery Charger. Where has this been all my life? I just found out about this one (it's now only $19.99 vs. the $29.99 I paid just a couple weeks ago – awesome) and bought it immediately because I have some work travel events coming up soon and we all know how stellar the iPhone battery life is (insert sarcasm). In my experience so far, if the charger is at 100%, you can get 2+ full re-charges to your phone before you have to recharge the charger. It's incredible!
Numi Organic Tea Turmeric Chai Golden Latte. This week at Nutiva, I created an MCT Golden Tea Latte. We used this blend in it combined with the Organic MCT Oil, and holy wow! It was so freaking awesome. I'll be sharing the recipe soon.
NOURISHED. I briefly worked with Lia and all the while, she was working on this book. I have heard bits and pieces of her story through my friend Megan, but what I know for certain is that there are several pieces of her life and story that mirror my own – and likely many of yours as well. The book is a Memoir of Food, Faith and Enduring Love, and what I know about her before even digging into this book is that her daughter is adopted from Guatemala, that she has a strong faith, and that she digs nourishing food. I've been anxiously awaiting the next adoption book to read, and this is it! Where are my mamas?! Grab a copy!
And last, but certainly not least, we are going to Italy! It's been almost a year since we first met our darling Ceci, and now we are fully planning the trip to see her and explore there. Ceci is likely to meet us wherever we first land so we can spend the whole time with her. She has already sent us the various city and itinerary ideas including Rome, Florence (her fave), Venice, and Turin. Turin is where she is from, and we will end there to spend some time with her whole family. Our trip is happening next summer, and we will be booking the flights relatively soon. We are, of course, over the moon excited!
And that's a wrap….I'm off to do one of Jess's workouts!
What are you loving this week?
Have a beautiful weekend, friends!
Previous Favorites
Xox,
SKH
You will heal. I will help.