With so much probiotic talk, today I wanted to share all about prebiotics.
Before I even dig into all things prebiotics, I must state something so the SIBO and severe-IBS police aren't on my case. If you have extreme dysbiosis, SIBO, IBS or you're on a low-FODMAP diet, focusing on prebiotics right now might not be your best option.
You must first make sure your gut bacteria is mostly balanced before introducing a lot of prebiotics.
It's normal for the first few days to have gas, bloating, and digestive discomfort from prebiotics. But if these symptoms are experienced long-term, go back to the gut-healing train and focus on bacterial balance.
Also make note that this could be a good experiment for you to try. If you suspect you have any of the above, adding prebiotics consistently into your daily routine for a week might be an indicator of your current bacteria balance.
Long term, prebiotics are absolutely important.
With that, let's dig right in.
All About Prebiotics
Click HERE to save this post for later.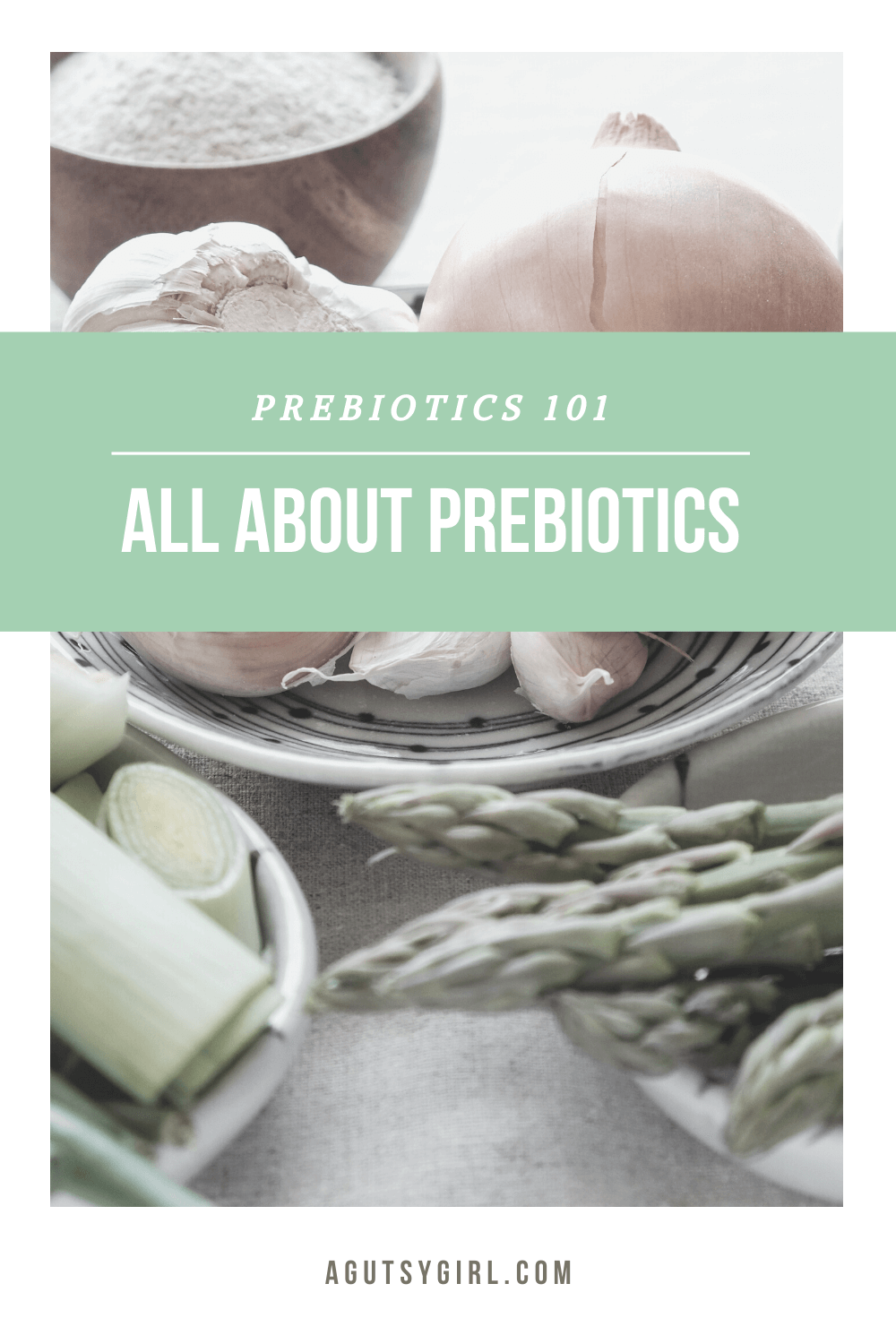 To start with, here are 3 things to know about prebiotics:
They are not absorbed in your upper GI tract.
Prebiotics must resist the acidity of the stomach.
And they have the ability to be fermented by intestinal bacteria.
Prebiotics feed the probiotic bacteria in your gut.
They are the fibers your body can't digest, but that the gut loves.
Prebiotics 101
Probiotics cannot survive without their food – prebiotics. The analogy that they used during the Gut Health Course was this: think of your gut like a garden. Probiotics are the plants, and prebiotics act as fertilizer. Plants need fertilizer to grow.
Besides the overarching reason we need prebiotics, here are 7 other benefits.
7 Prebiotic Benefits
Increased calcium absorption, leading to improvement in bone density.
Increased magnesium absorption.
Positive effects on the immune system.
Lower cholesterol.
Improved insulin sensitivity.
Support with weight loss.
Help with leaky gut.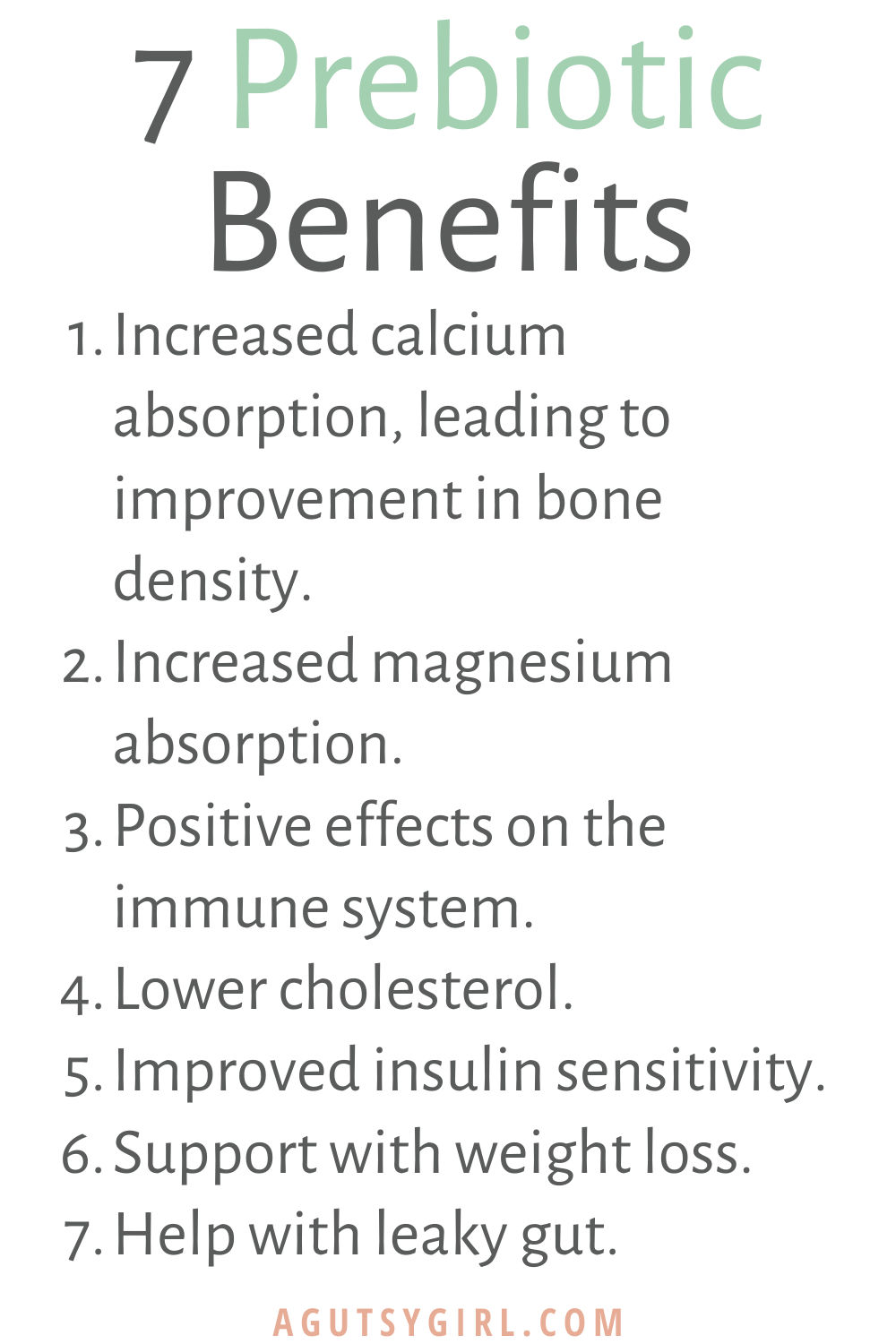 And here are 2 ways prebiotics benefit good bacteria exclusively:
They can lower the pH of the intestines by feeding the bacteria that produces lactic acid. The low pH wards off pathogens, which tends to grow in higher pH environments.
When the levels of good bacteria grow, they produce antibacterial molecules that ward off bad bacteria.
So, how can you get prebiotics in your diet?
First, it's not that easy because the fruits and vegetables that are high in prebiotics can be very hard to digest.
Prebiotic Foods
Here is a list of 9 foods high in prebiotics:
Jerusalem artichokes
raw leeks
raw garlic
chicory root (p.s. 5 years ago already I was making Chicory Coffee. See how HERE.)
asparagus
raw onions
raw dandelion greens
bananas
kiwifruit
Did you know? Psyllium is also a prebiotic, but it does not work as well for women as it does men because it can be quite the laxative.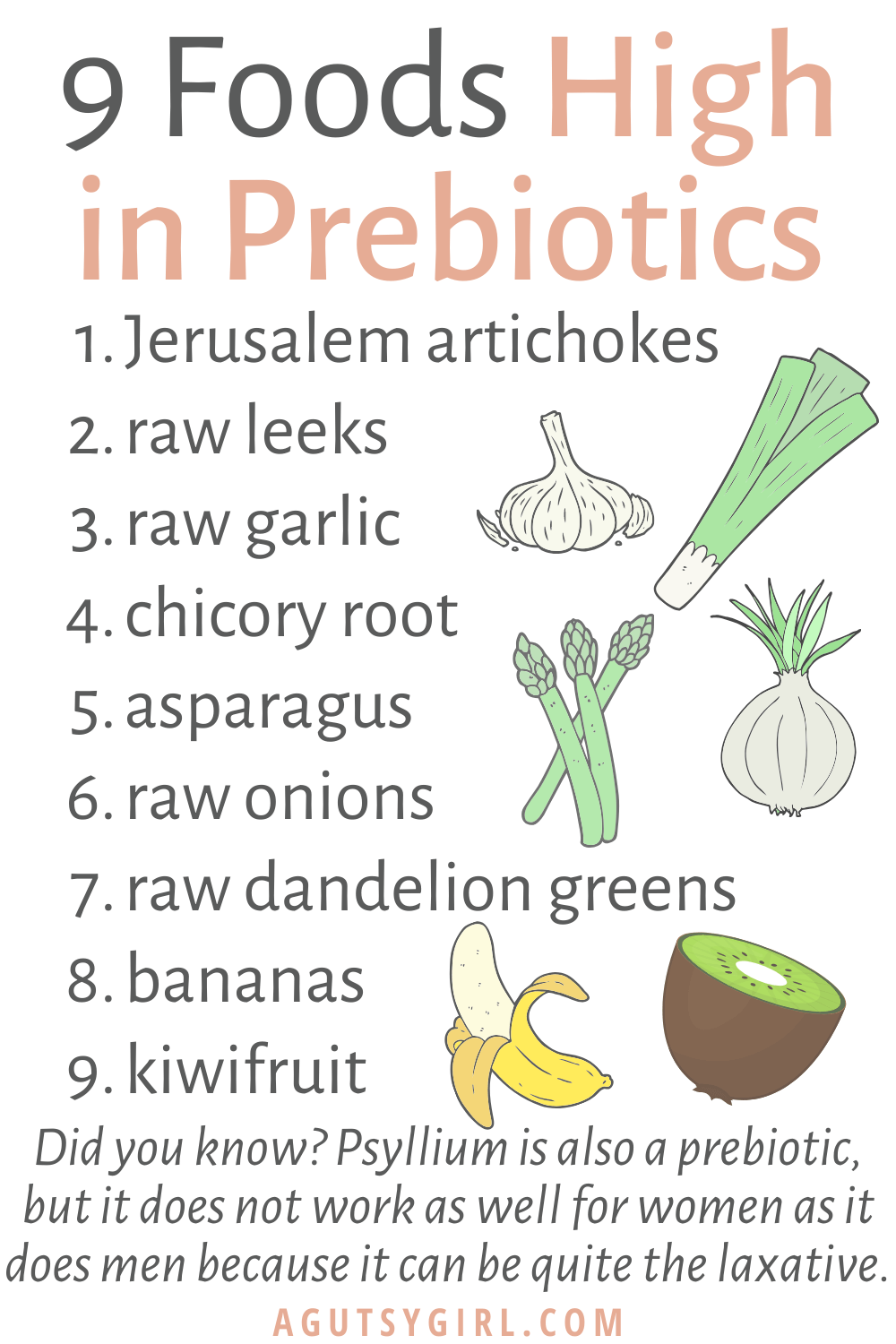 Prebiotic Supplements
Question of the day,
So, how many grams or prebiotics do I need per day to make it count?
According to my school and course, you only need to get approximately 2-6 grams of prebiotic food per day.
They also made note that choosing to supplement your prebiotic can be far easier since the foods high in prebiotics can be hard to digest for many.
Furthermore, should you choose to supplement, a powder vs a pill is optimal because again, it's easier for the body to break down.
Gut Garden Resistant Starch
I have worked with Lily Berman Lopez, the founder of Gut Garden for quite some time now. If you want to read her story, I featured it via Journey to Diagnosis of Two Parasites, SIBO, and More.
Two products of Gut Garden's I've already shared about include:
And today I want to share the Gut Garden Resistant Starch, which is a prebiotic fiber blend.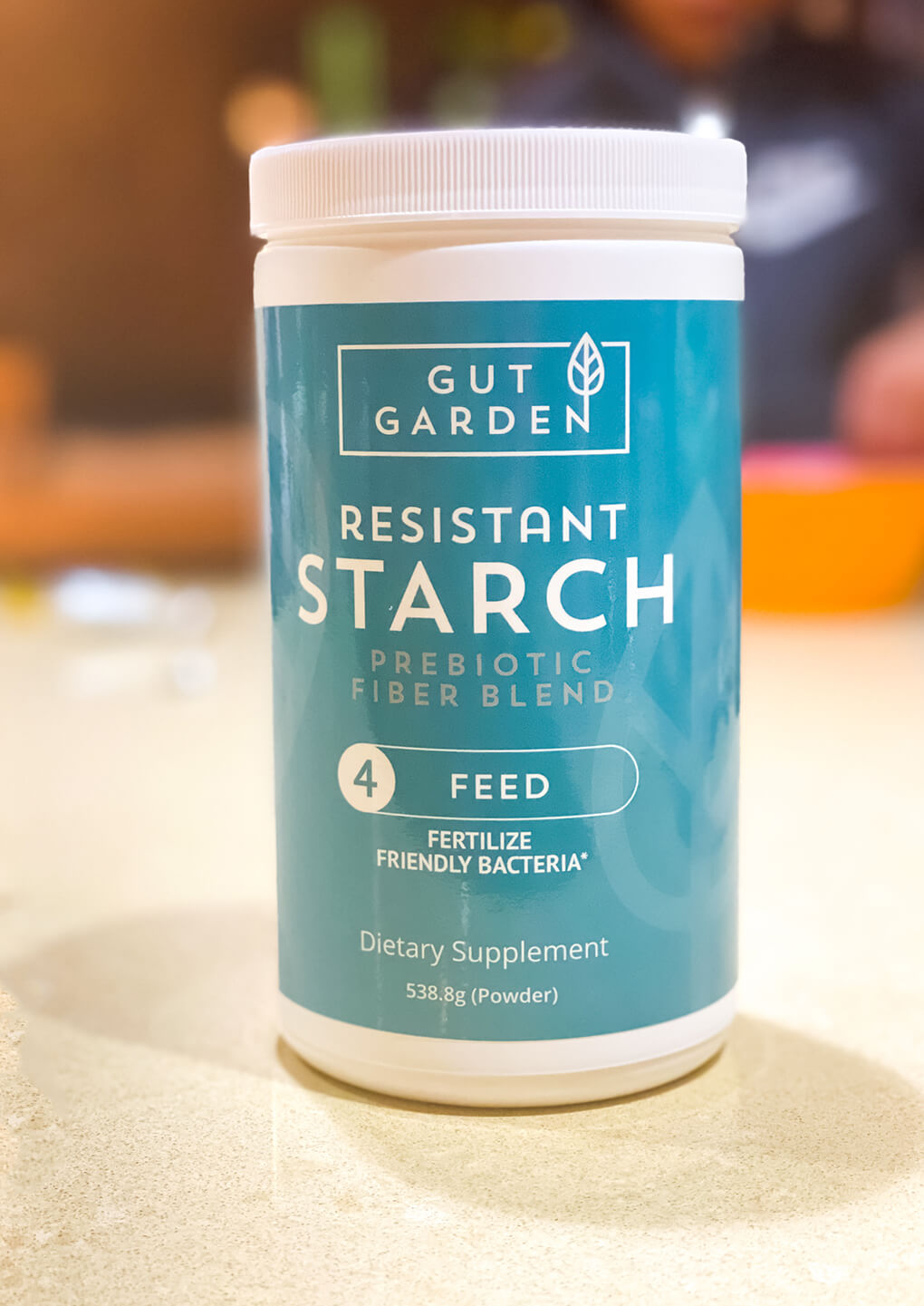 The Gut Garden Resistant Starch is all-natural, non-GMO, dairy, soy and gluten free, unflavored, and unsweetened with no colors or preservatives.
The product is the only resistant starch product on the market with 4 soluble fiber types. Resistant starch has been shown to work best when paired with a diverse array of other soluble fibers. (Click HERE to learn more about resistant starch.)
It includes 12 grams of unmodified potato starch and 4 soluble fibers to support bacterial diversity – Glucomannan, Acacia Senegal, Chicory Root Inulin and Larch Arabinogalactan.
Let's look a little more at each of the ingredients that make up the prebiotic formula.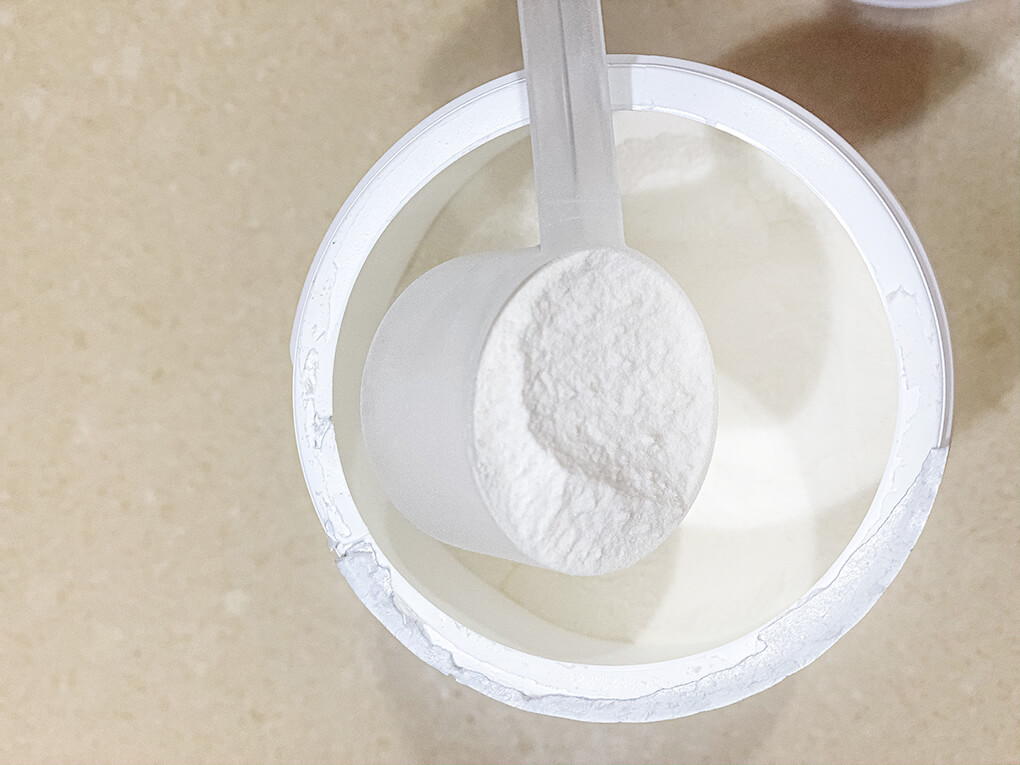 Prebiotic Fiber Blend Ingredients
Raw Unmodified Potato Starch

This is a type of resistant starch, which Dr. Mark Hyman refers to as a '"super-fertilizer" for your healthy gut bacteria or gut microbiome, which profoundly connects to almost every part of your health."' There are 12g per serving of the Raw Unmodified Potato Starch in this product.

Glucomannan

Glucomannan is a natural, water-soluble dietary fiber extracted from the roots of the elephant yam, also known as konjac. It has been shown to be an effective treatment for constipation, and can increase the concentration of beneficial probiotics in the gut, including specific strains like bifidobacteria and lactobacilli. There are 2g per serving of Glucomannan in the Resistant Starch Prebiotic product.

Larch Arabinogalactan

This ingredient comes from the Larch Tree. According to the NIH, "Larch arabinogalactan is composed of greater than 98-percent arabinogalactan, a highly branched polysaccharide consisting of a galactan backbone with side-chains of galactose and arabinose sugars. Larch arabinogalactan is an excellent source of dietary fiber, and has been approved as such by the FDA. It has been shown to increase the production of short-chain fatty acids, principally butyrate and propionate, and has been shown to decrease the generation and absorption of ammonia. Evidence also indicates human consumption of larch arabinogalactan has a significant effect on enhancing beneficial gut microflora, specifically increasing anaerobes such as Bifidobacteria and Lactobacillus." There are 1.75g of Larch Arabinogalactan per serving.

Acacia Senegal

The name Acacia itself refers to a genus of plant that includes many different types of plants, such as trees and shrubs. Most of the time, the acacia in food or medicine is Acacia senegal (L.) Willd. This type of acacia is usually in gum form, and it will say acacia gum on labels and packaging. Acacia fiber has been shown to dramatically increase populations of good bacteria by serving as food for these friendly bugs. In one study, a daily dose for just four weeks led to significantly higher numbers of Bifidobacteria and Lactobacilli. There are 1.25g of Acacia Senegal per serving.

Chicory Root Inulin

Chicory root is a source of inulin and a type of soluble fiber. I have an entire post on it which you can read via What is Chicory Root HERE? This product contains .75g of Chicory Root Inulin per serving.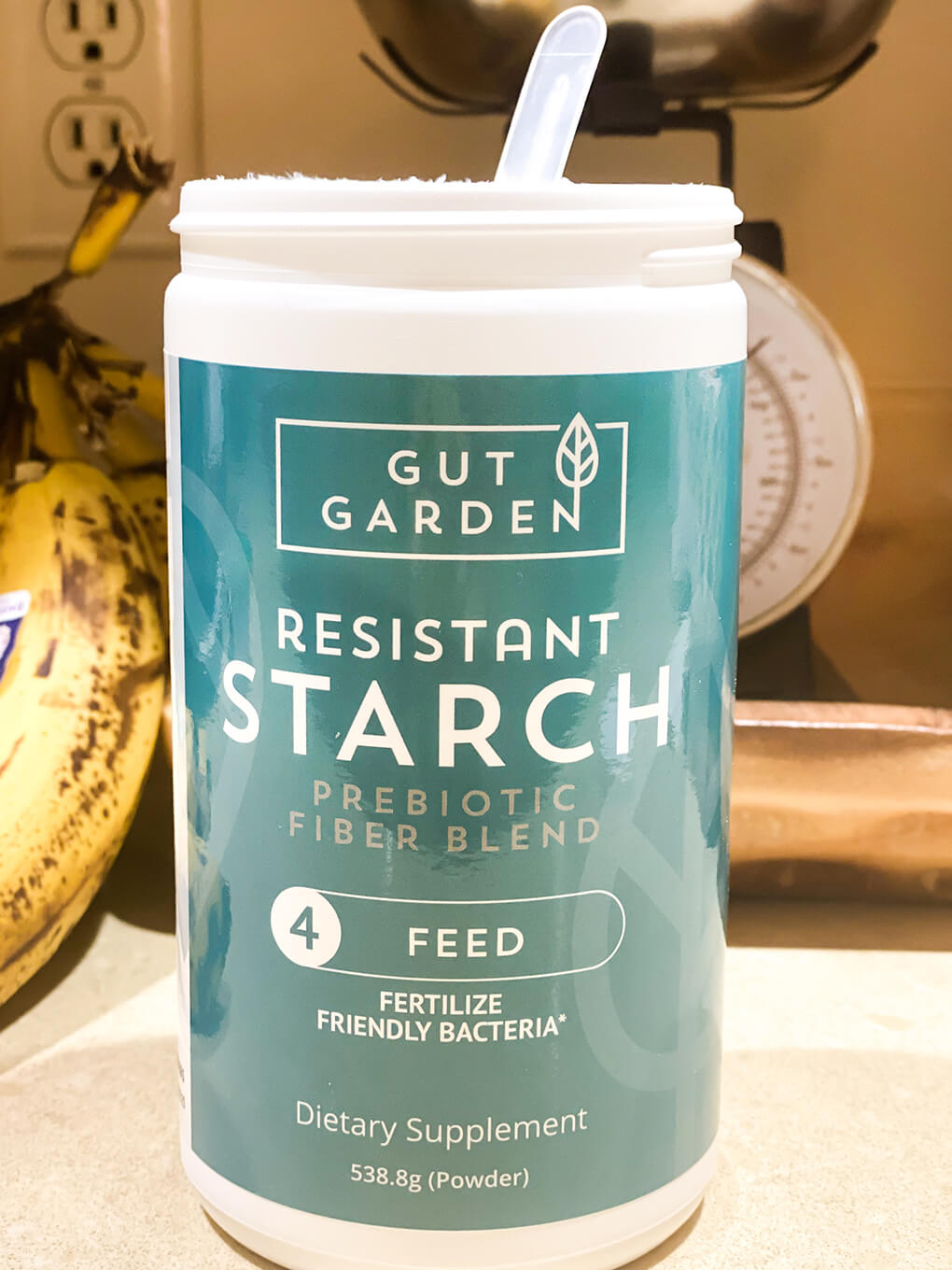 What's ironic is that on the front of the container it states, "Feed. Fertilize friendly bacteria." These four words are perfectly in alignment with all that I described above.
And if you were to consume just one serving of the Gut Garden Resistant Starch Prebiotic Blend, you would far surpass the amount needed per day.
Make note that the product thickens immediately. You must make sure it's completely blended into whatever beverage you're adding it to prior to drinking. Personally, I think adding it to smoothies is the best option.
Any questions?!
Sources: HERE, HERE, HERE, and HERE.
If you enjoyed this post, you might also enjoy:
Disclosure: This post is a paid partnership with Gut Garden. All opinions stated here are 100% my own. I appreciate your support, as this compensation helps with expenses to keep this blog up and running, and for me to continue sharing all that I can with you. For my full disclaimer and disclosure click HERE. Thank you for your support!
Xox,
SKH
You will heal. I will help.