I have 14 ways to begin healing your gut.
Healing your gut, the concept, is simple.
Healing your gut, the determination through actions, are not so simple.
Regardless, I keep no secrets.
14 Ways to Begin Healing Your Gut
Click HERE to save this post for later.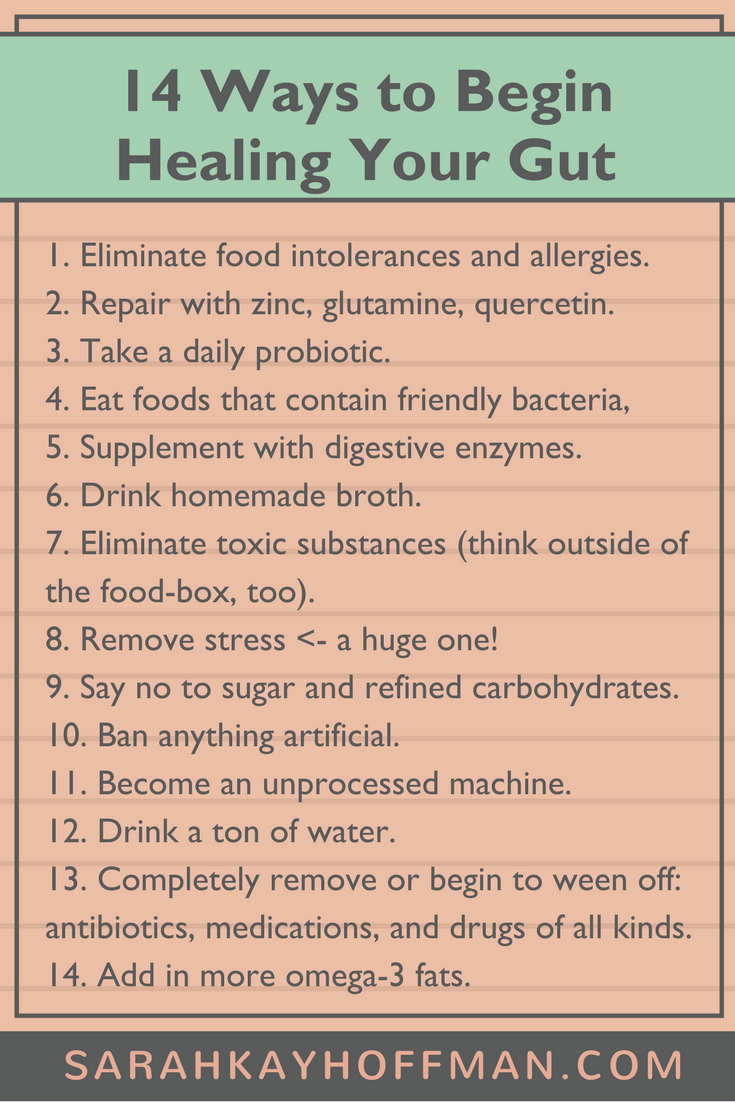 Repair with zinc, glutamine, quercetin.
Eat foods that contain friendly bacteria, i.e. prebiotics.
Supplement with digestive enzymes.
Drink homemade broth.
Eliminate toxic substances (think outside of the food-box, too).
Remove stress <- a huge one!
Say no to sugar and refined carbohydrates.
Ban anything artificial.
Become an unprocessed machine.
Drink a ton of water. (Bonus: a beautiful water bottle for it.)
Completely remove or begin to ween off: antibiotics, medications, and drugs of all kinds.
Add in more omega-3 fats.
Want to know even more ways to heal the gut? Learn all my secrets via The Gutsy Girl's Bible: an approach to healing the gut, 3.0.
I have been practicing these for several years now, and I help other women practice them (+ more) as well.
Healing the gut is a complete lifestyle change.
You must make it a priority.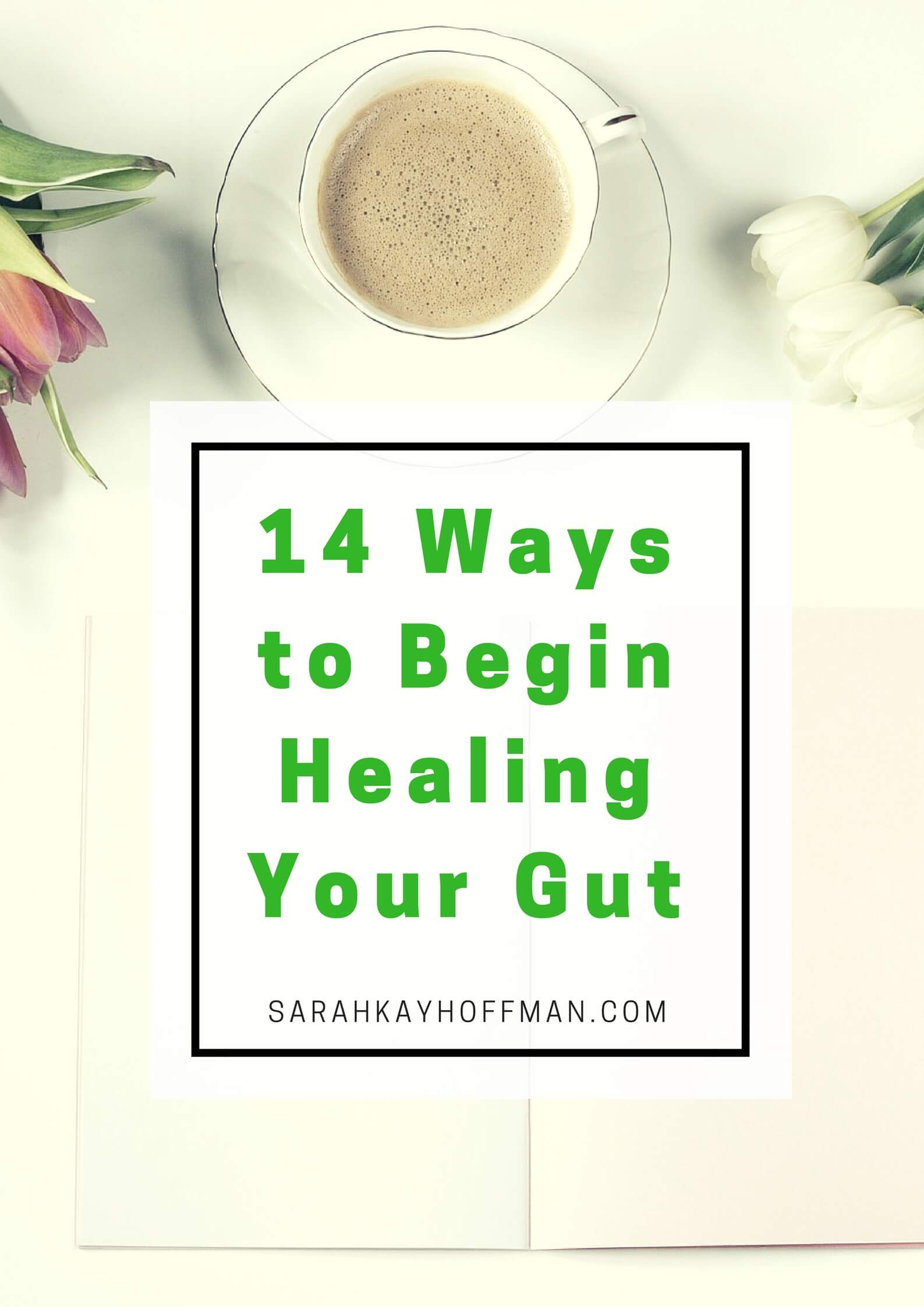 You must commit to it.
You must stay consistent and not make excuses.
Healing your gut will reward you tenfold. I promise.
p.s. Grab my library of gut healing resources for free by clicking HERE.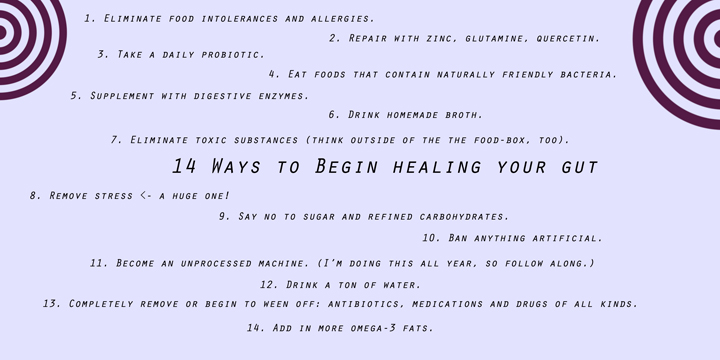 Xox,
SKH
You will heal. I will help.