Time to finally share my Buyer's Guide to Black Friday and Cyber Monday Supplements.
Why Do You Need a Buyer's Guide to Black Friday and Cyber Monday Supplements?
The only reason I care about Black Friday and Cyber Monday is for all the extra stocking up on purchases I will make anyways.
Honestly, Black Friday and Cyber Monday aren't really about the holiday season for me. I mean, are they for you? Be honest.
Because listen, most of the items on the Gut Holiday Wish List are not likely to have Black Friday or Cyber Monday deals. Maybe, but usually smaller businesses I just want to support for fun and gift-giving.
Supplements (and other items on this list) are more of a necessity. The savings, then, is extra-awesome because you now you'll buy these no matter what.
Now is the time to stock up on all of your favorite and necessary items.
It's also the time to try the things you've been eyeing for awhile.
I reached out to my favorites and got some upgraded deals and discounts to provide you with, too.
Ready?!
Buyer's Guide to Black Friday and Cyber Monday Supplements
Click HERE to save this post for later.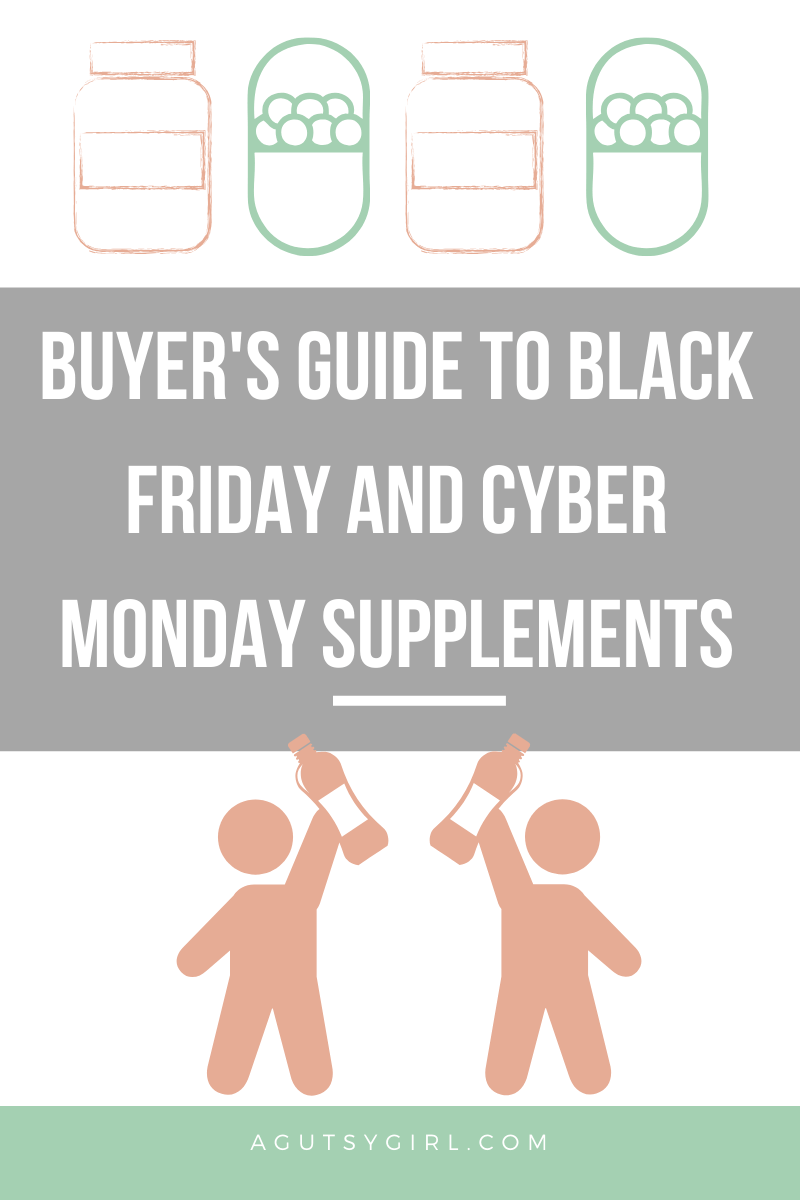 After I list each company and the deal, I'll put some specific information / products beneath it for your reference.
They made my top spot because a discount like this never comes along, and I have heard so much feedback about your love for their products. Use code 'AGG' at checkout to save 25% off starting Wednesday, November 23 – Sunday, November 29, 2020.

30% off All Perfect Brand Products and Free US Shipping On Orders Over $30 HERE. No minimums, no limits. But wait, there is more since you are in the GUTSY community. Just use code 'GUTSY10' and you'll save an additional 10% off. Yes, you read that correctly. Up to 40% off + FREE shipping over just $30. This sale runs from Tuesday, November 24- Monday, November 30th.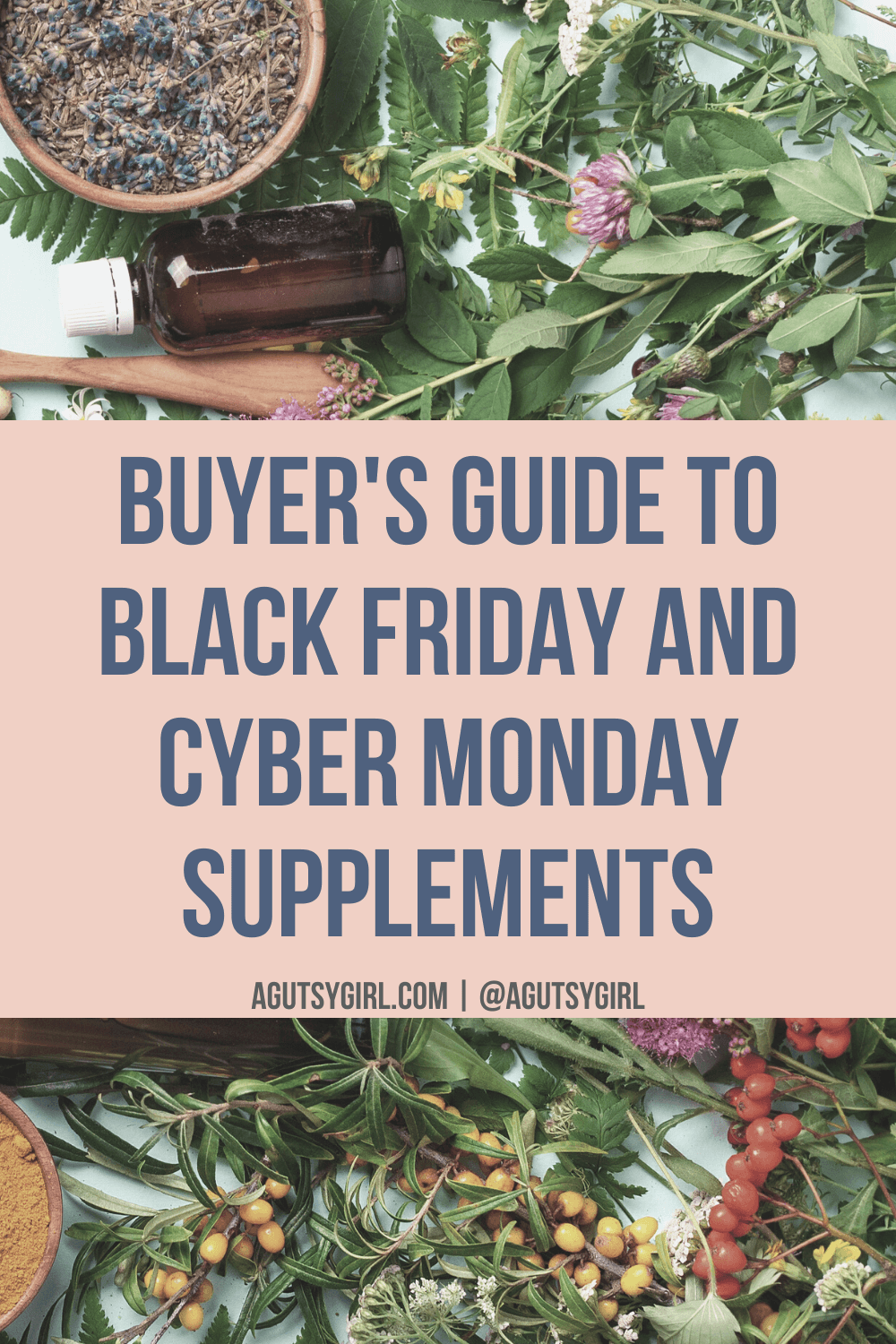 More Than Supplements: Other Favorite Gutsy Items for Black Friday and Cyber Monday
Keep in mind that this post is being published on Monday before Black Friday. Therefore, I will be adding to the list. Be sure to bookmark the page, click HERE to save it for later and/or copy and paste this link into your browser – http://bit.ly/aggbyblfs (you know you have 17 tabs open at all times).
If you liked this post, you might also enjoy:
Xox,
SKH

You will heal. I will help.