7 ways to make money as an online health coach actually extends far beyond the health coach. Most of the ideas can, in fact, apply to anyone and everyone who has any sort of online business.
We live in an eCommerce-dominated world. According to Small Business Trends, "The total number of online shoppers in the US is expected to exceed 206 million in 2015 … and 215 million by 2018." Are you currently a health coach and/or considering becoming a health coach? Or do you have an online business in general? Then this post is for you!
Today I am mainly focusing on the online health coaching business.
According to Chris Kresser, Health Coaches are a critical component for the future of "healthcare." He states,
My argument is that in many cases these people could be very well served by a health coach or nutritionist with good training. And possibly seeing a Functional Medicine provider once or twice a year, or something like that.
And then they hired an army of coaches and basically these coaches work with people to change their diet and lifestyle, and they really hardly see the doctors at all, just a few times in the year to get the necessary testing and talk about the test results. But their primary relationship is with health coaches. And that program has been fantastically successful and they've made a far bigger impact in treating and addressing diabetes than the conventional approach of prescribing drugs like metformin and newer blood sugar drugs.
Thousands of people out there are just like you and me – wanting to help people get healthier through diet and lifestyle vs. needing to rely solely on drugs and medications.
I know this because my post, "How to Start an Online Health Coaching Business" has been pinned over 4K times!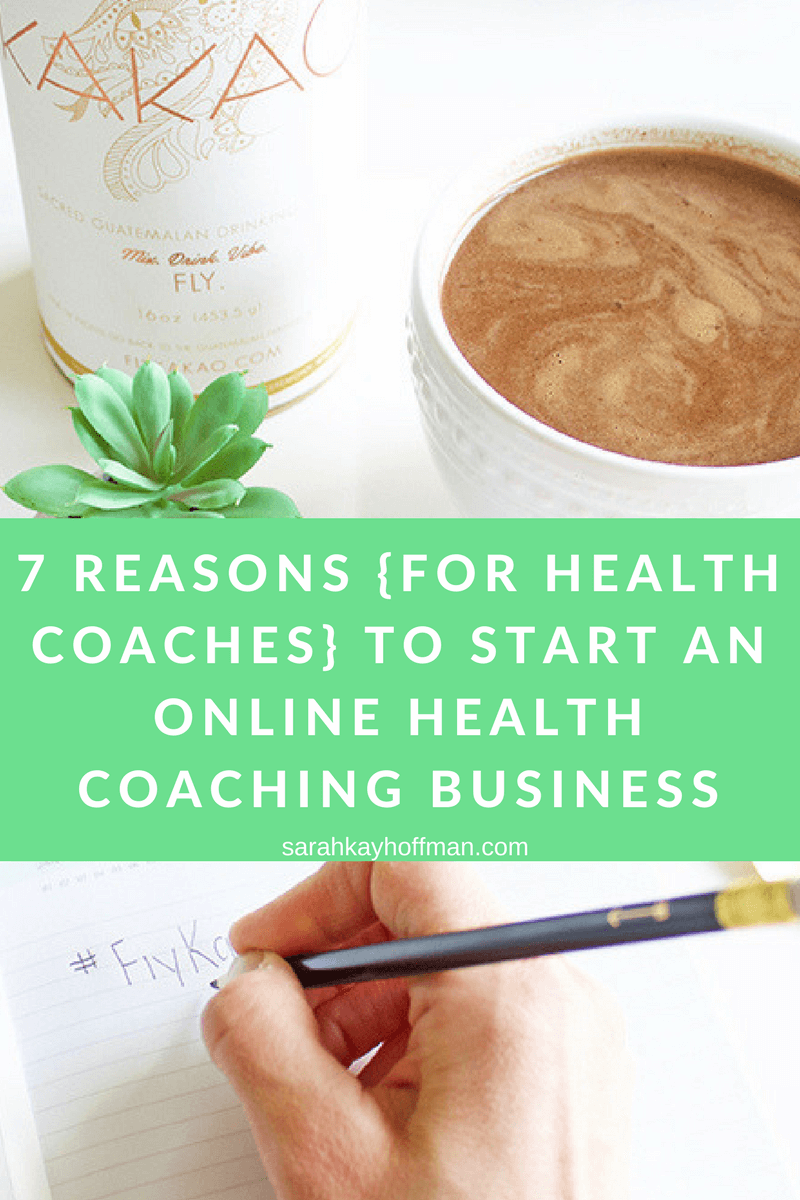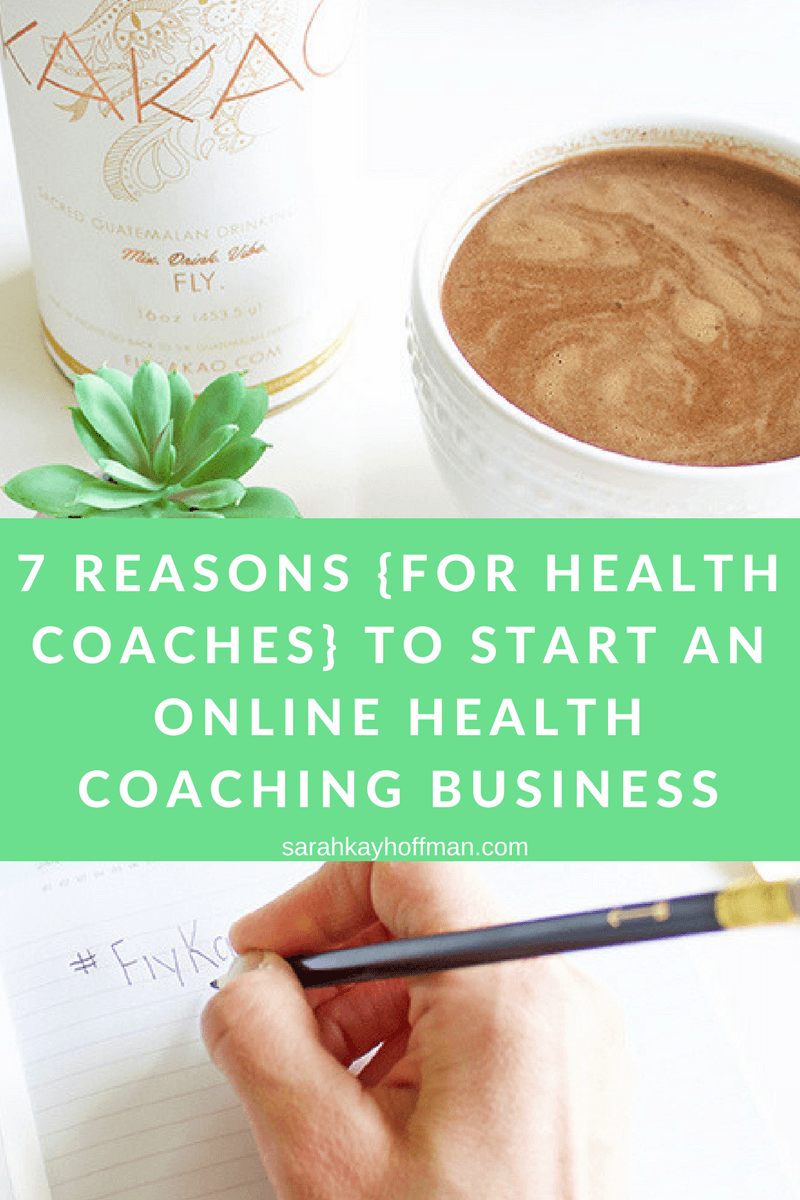 Since publishing that post (about a year and a half ago), my online health coaching business has exponentially grown, but here's the kicker – I haven't done an exponential amount of additional work to see this growth.
Here is what I've learned over the past several years. Ready for the rocket science? There are only so many hours in the day (duh, right?!)
It took me a long time to figure this out, though. As the owner of my own business, 100% of which is run online, I had to get strategic about only doing the things during the day that made the most amount (spoiler alert: for me this was expanding my professional background as a Content Creator and Digital Storyteller in the natural foods industry) and then figuring out what else could be added to the business without taking more time away from me daily.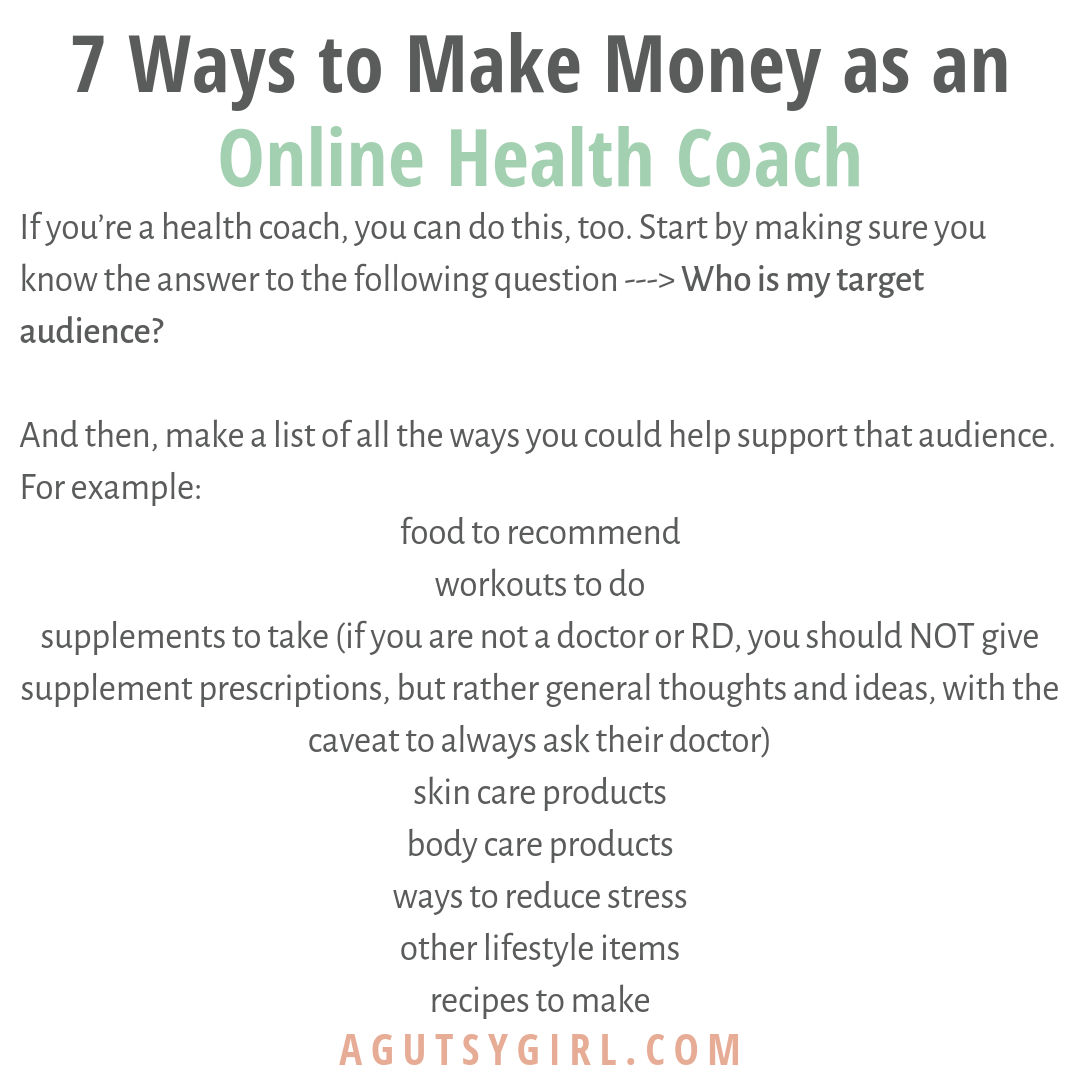 If you're a health coach, you can do this, too. Start by making sure you know the answer to the following question,
Who is my target audience?
And then, make a list of all the ways you could help support that audience. For example:
food to recommend
workouts to do
supplements to take (if you are not a doctor or RD, you should NOT give supplement prescriptions, but rather general thoughts and ideas, with the caveat to always ask their doctor)
skin care products
body care products
ways to reduce stress
other lifestyle items
recipes to make
Once you have your list, then you think about who and how to align with on those various pieces to help both the client and your business grow.
For example, when I got serious about skin and body care, I aligned with Beautycounter and it has made a huge impact on my business (see below).
For the above 8 ways, there are probably hundreds of ideas for ways you could make money within your own business. In fact, I urge you to make somewhat of a flowchart to sort through ideas. (I do mine in Evernote, by the way.)
But today I want to share 7 things I've done to increase my online health coaching business.
7 Ways to Make Money as an Online Health Coach
Click HERE to save this post for later.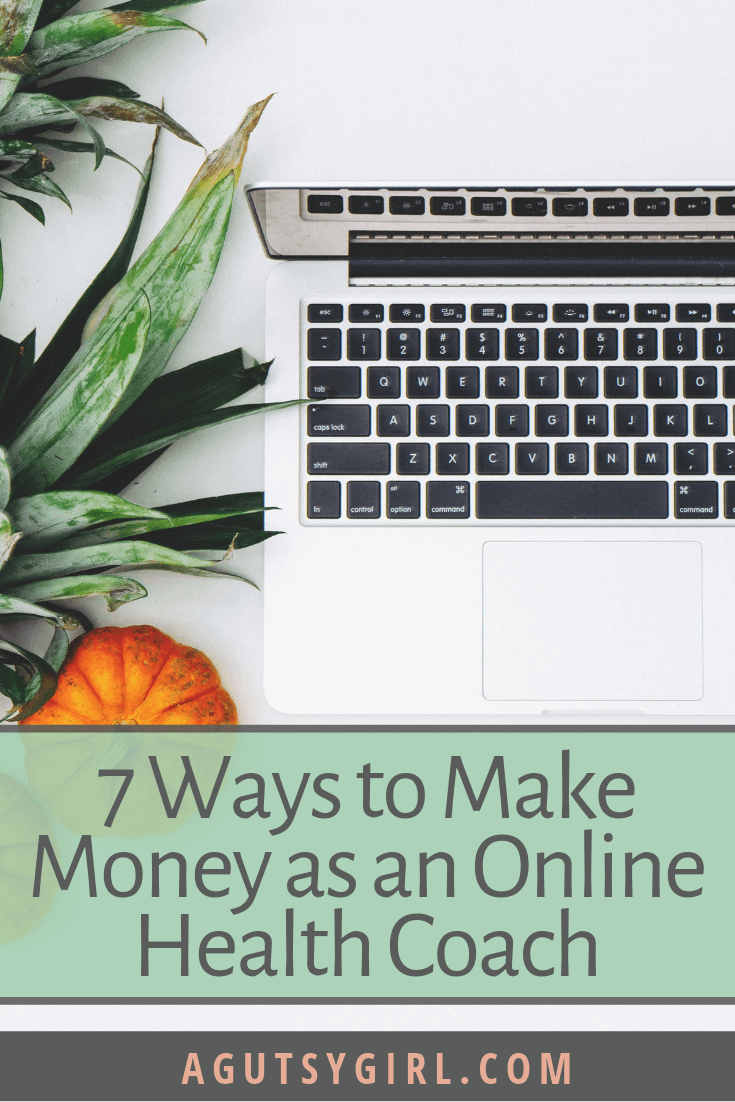 So there you have it…..7 ways to make money as an online health coach. If you want more ways, definitely check out How to Start an Online Health Coaching Business.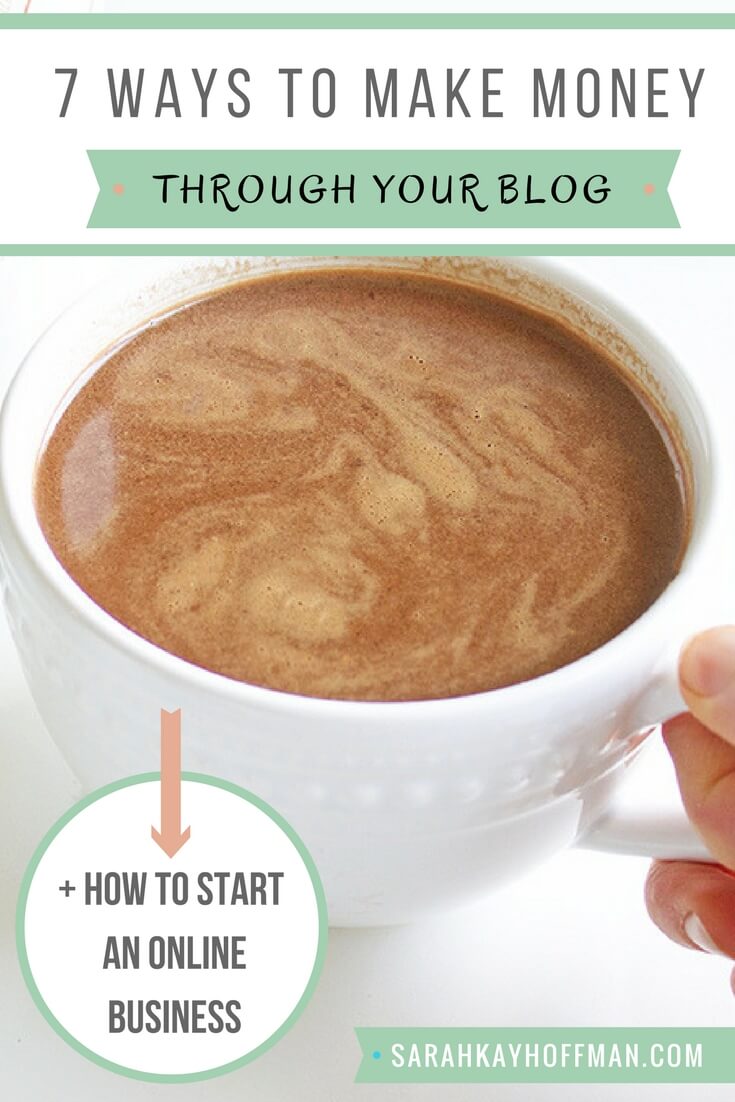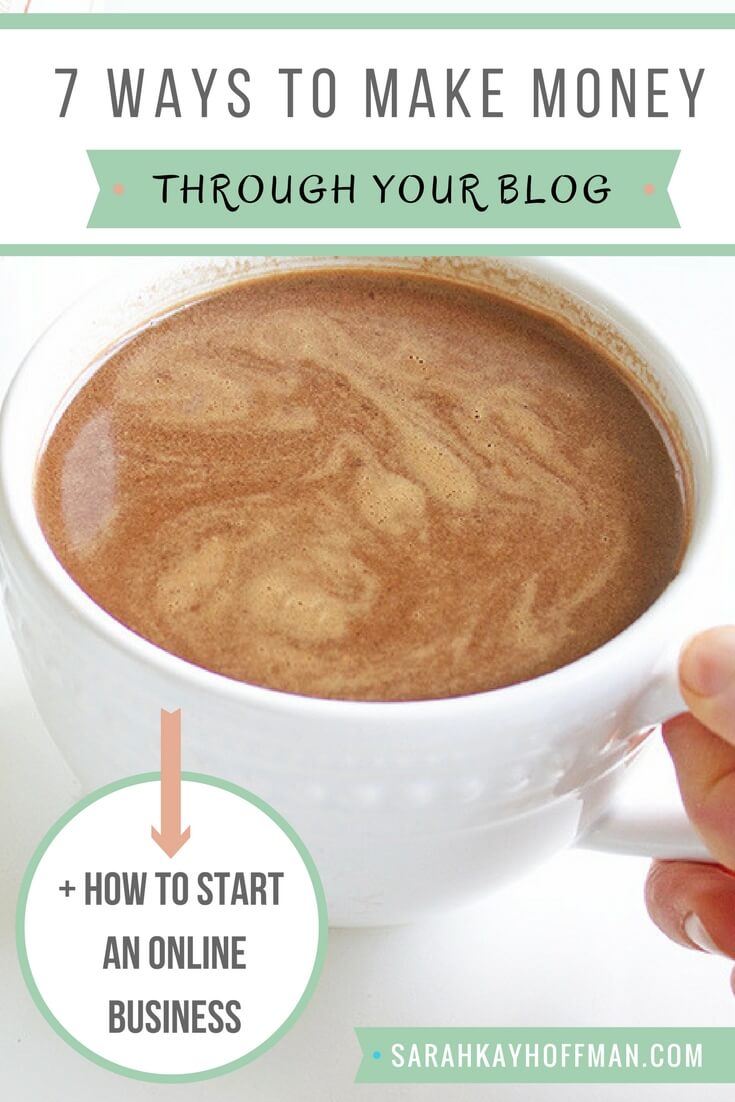 Questions? I keep no secrets. Comment below or contact me HERE. And by the way, part of growing your business is growing your email list. I use (and SWEAR BY) ConvertKit. Click HERE to get 3 Steps to a Successful Online Business.

Xox,
SKH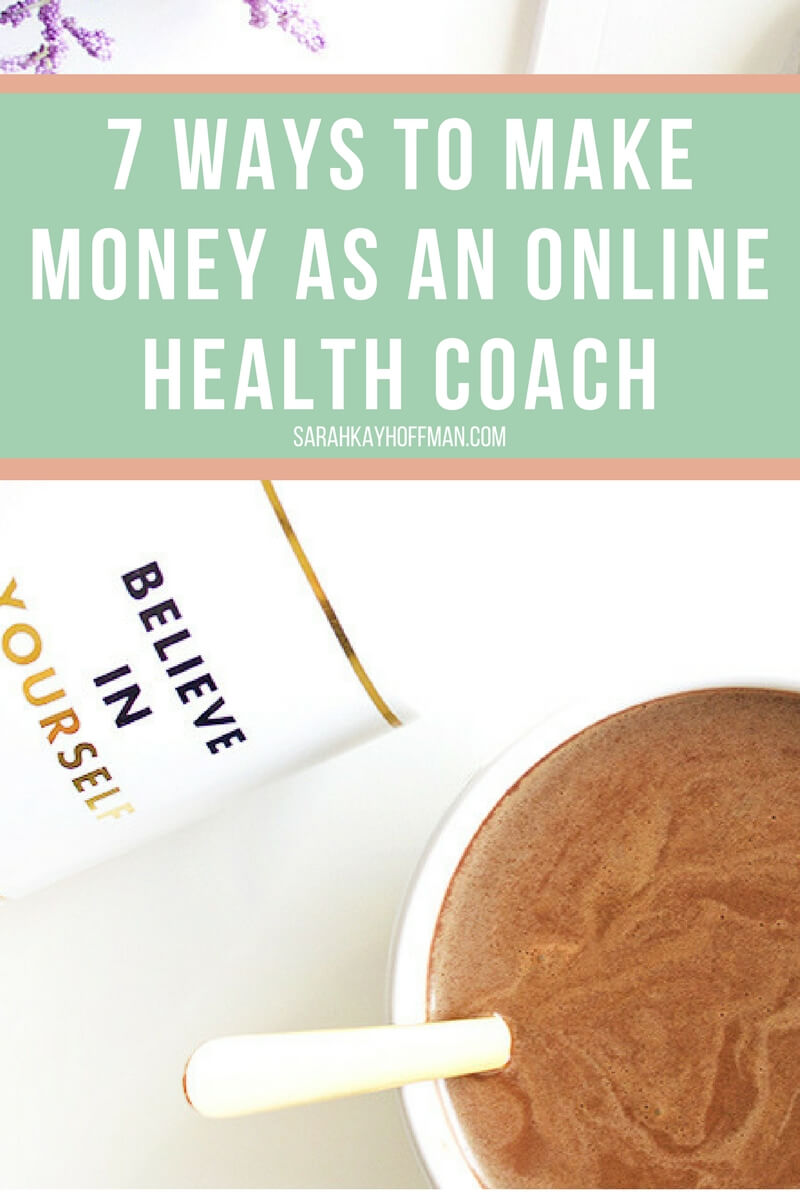 You will heal. I will help.