I think I have a good grasp on what life after SIBO antibiotics looks like.
I always knew, deep down, that after this, my 3rd round of SIBO antibiotics, I would be calling it quits on that front for quite some time. And guess what? I still maintain this position.
Third Time Likely Still Not the Magical Charm
My 3rd round of antibiotics began on Sunday, June 5. It was a 28-day course of the antibiotics.
I feel better overall. But I had severe doubts up until day 14 because up until that point, I was bloating daily and felt miserable.
But then, like a miracle, in a matter of a day, it all turned around.
That has always been my experience with Rifaximin, though.
These past two weeks have been really lovely, and I have been pushing all the FODMAP foods. My stomach feels great, I have energy and I'm going to the bathroom 100% normal.
So why, then, do I say that the third time was likely still not the magical charm?
Antibiotics Don't Fix Underlying Problems
I am still taking 8 HCL pills with higher protein meals, which means that I still do not have adequate levels of stomach acid to help break food down.
Click HERE to see if you have low stomach acid.
My main issue with SIBO returning has always been motility caused (mostly) by low stomach acid, which I have developed over the years from many things, namely chronic dieting, and stress.
So while I might be feeling 100% right now, the tank of gas will empty quickly if I don't work really hard on increasing the stomach acid.
Life After SIBO Antibiotics
Click HERE to save this post for later.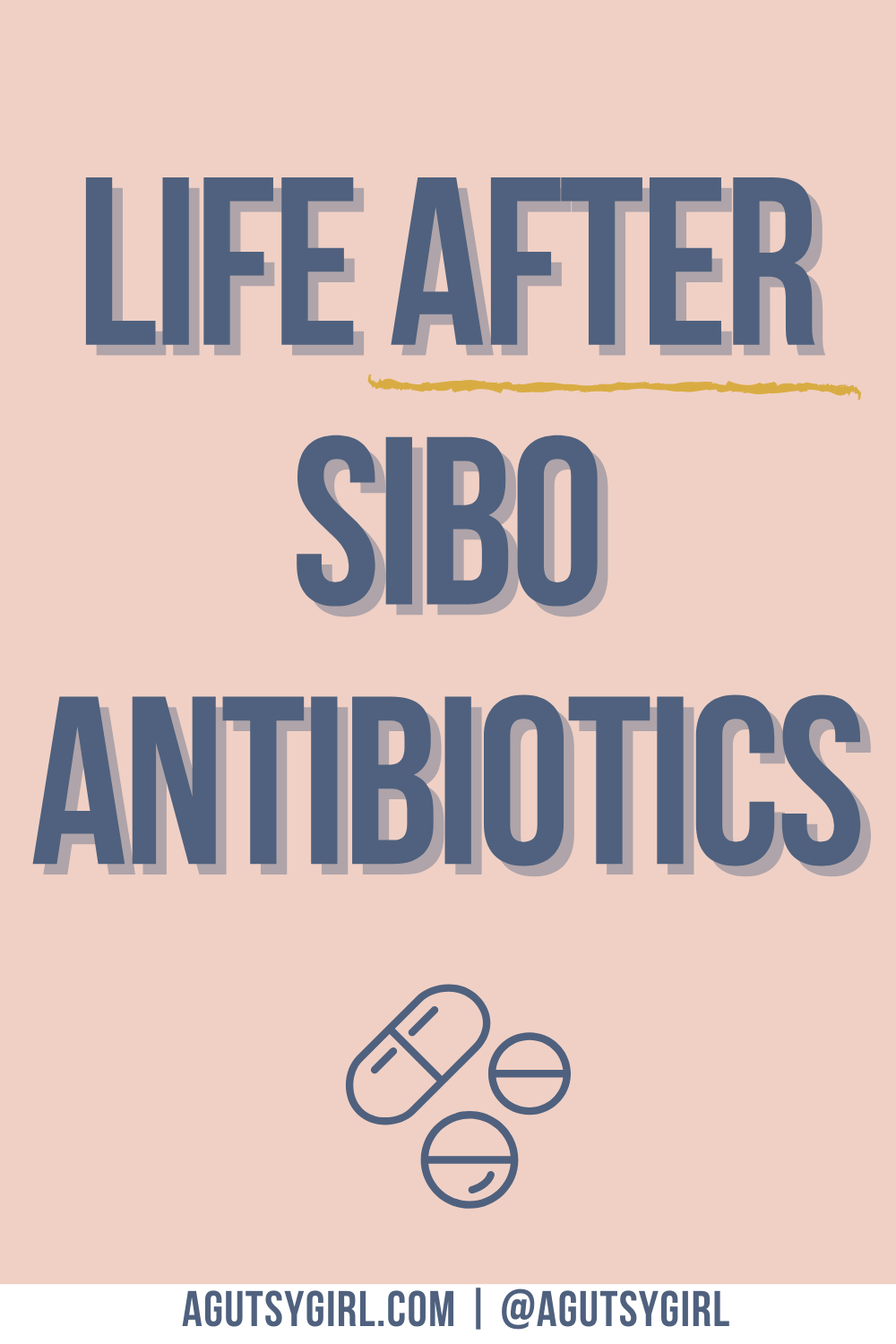 I am on a mission to live life.
Healing is a double-edged sword because you could eat whatever you want and reverse progress or you could take on a rigid gut healing diet, feel stressed and also reverse progress.
For me, these options, during these last few years have suffocated me.
The emotional side of illness has now far outweighed the physical side.
I have two main options for moving forward:
Tried, tested and true. Low-FODMAP mixed with SCD (i.e. starving gut bacteria) for suppressing all symptoms. I know this to be tried, tested and true because that's what I was doing for a week or two prior to the antibiotic, and I was feeling great.
Pick my battles, diet-wise, and add in as many of these 11 ways to naturally improve stomach acid production.
I am choosing a mish-mash of both options in order to preserve my sanity and keep stress levels (physically and emotionally) at bay.
Life After SIBO Antibiotics Plan of Attack
Click HERE to save this post for later.
I keep no secrets.
Here is what I am doing:
A fairly strict diet of Low-FODMAP + SCD + Paleo/Primal

Just writing those words makes me feel stressed, and until you've lived with a past that includes major disordered eating and then a present that forces eating with restriction for healing, you really can't understand. I don't want to do this, not by any measure. But my doctor told me when I relapsed this past time that because I didn't pay enough attention to diet after the last round, my gut was not able to get to the healing place it should have.

And I am tired – so, so, so tired of living with the fear of being sick forever. Low-FODMAP is absolutely proven for SIBO treatment. The rest are still, in my opinion, debatable. That said, my plan is to include a specific form of starch 1-2 times per week (likely in the form of plantains, white rice, yucca or sweet potatoes). I do not believe my body has ever reacted that negatively to them (like it does with the FODMAP foods). If, after 3 months, I'm still making progress, I'll begin adding in foods. (Is it 3 months yet?!)

Siebecker Herbs

While I was on Rifaximin, I also did the Siebecker herbal protocol. The supply is out, and my doctor has shipped one of the herbs to Minnesota for me. I have to get the other 2. Once I have all 3 refilled again, I will take them for another 4 weeks.

HCL, HCL, HCL

8 pills until I can get to 7, then 6, then 5, then 4, then….

Apple Cider Vinegar every chance I get

Along with many of the other things to increase stomach acid production. If you're wondering how you can increase your stomach acid production naturally, check THESE out.

Digestive Enzymes mainly if I eat starch.

Tracking

I'm still adamant that tracking via a food journal is the best way to understand health and healing.

I'm trying a few new ones to continue the gut healing process.

I believe.
I believe I'm going to beat this.
Wait, you want the truth?
This isn't about beating SIBO.
This is about beating all the underlying things that come with SIBO.
It's about beating stress and working really hard to live normally without fear clouding that focus.
And it's about not believing every single damn day that I wake up that "today might be the day my stomach bloats."
It's about believing that things can change. Things do change. And things will change.
(And they did change!) Updated in 2020: I am healed.
If you liked this post, you might also enjoy:

Xox,
SKH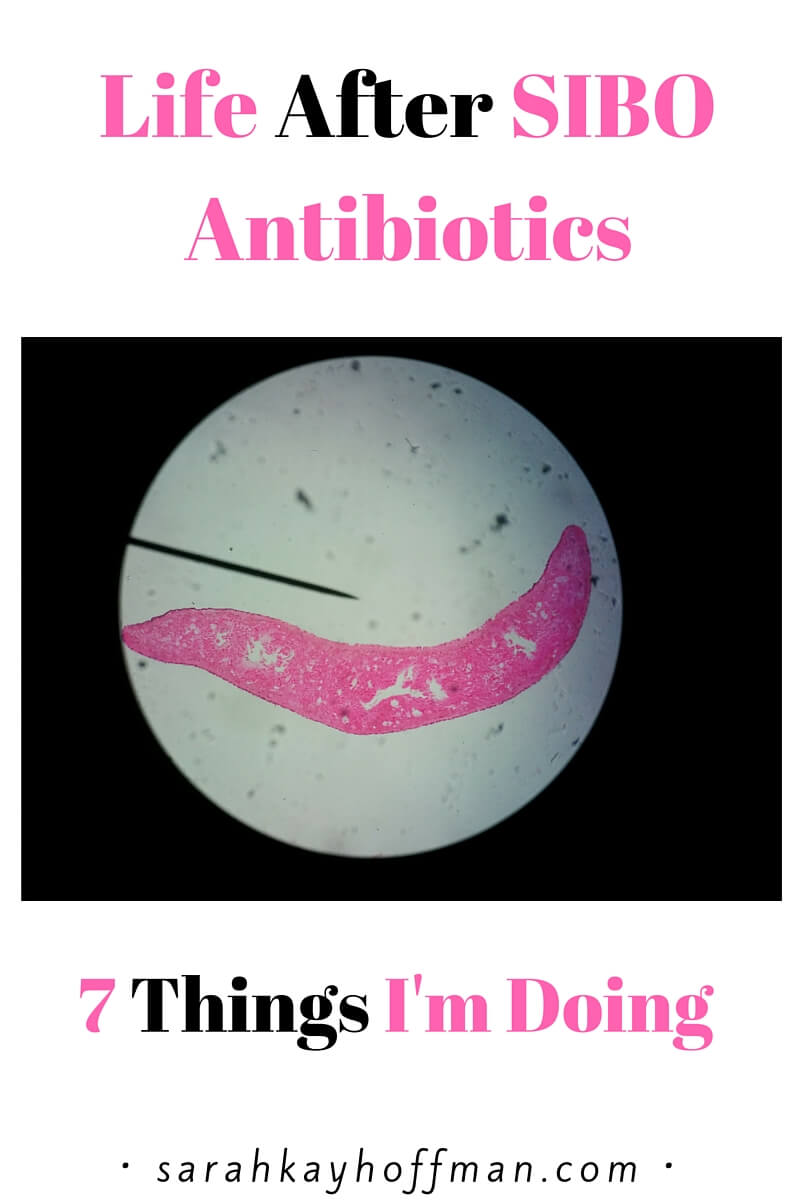 You will heal. I will help.