Truth: food journal templates don't work.
How do I know this?
Because I tried desperately to make them work for a decade.
But let's just say a food journal template is your jam. Then, I want to help you.
Food Journal Templates
Here are 7 food journal templates to take advantage of:
If those seven aren't enough to view, well, then just click HERE where I have an entire Google search set up for you to choose from.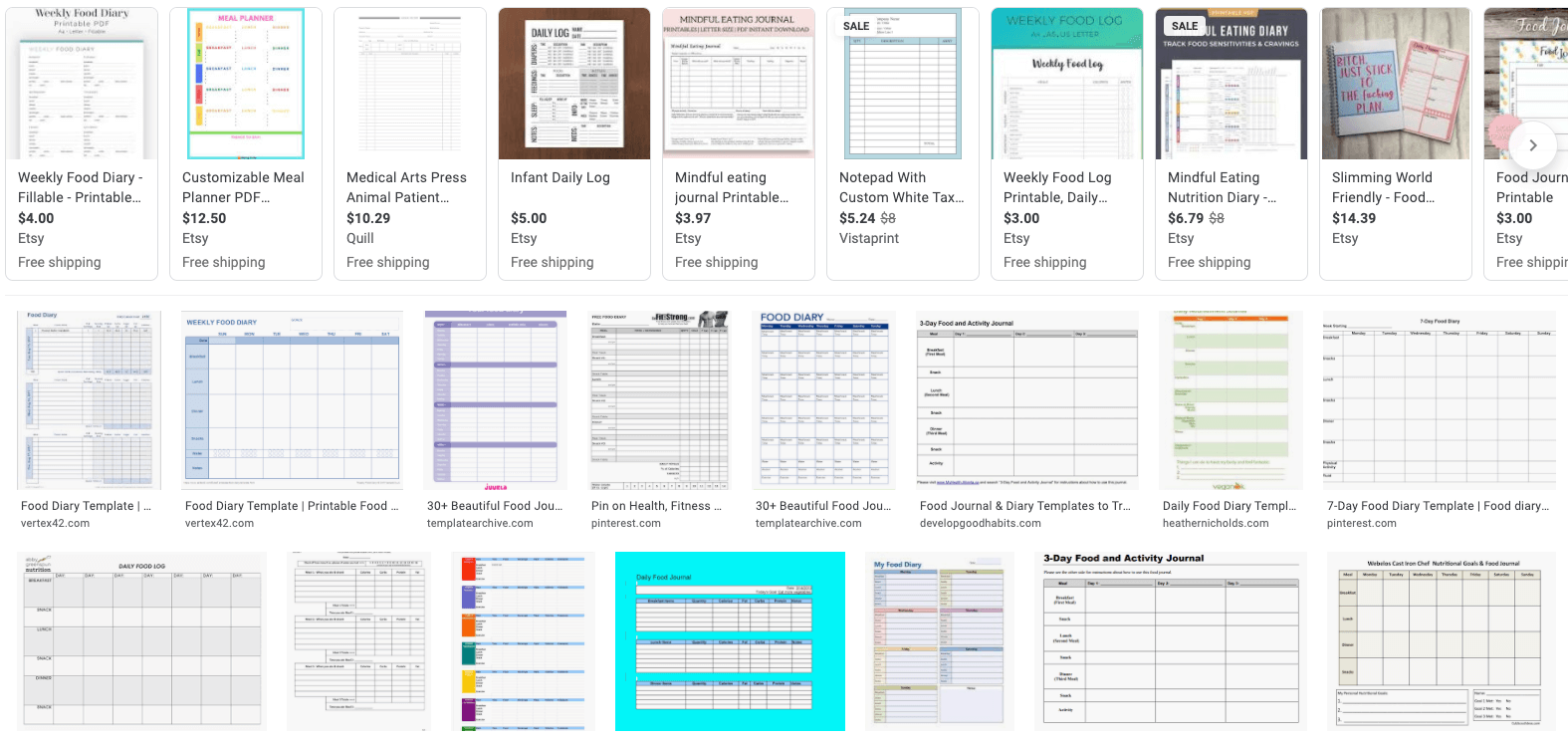 So there you have it.
Can you even believe that I sell my own 90-day gut healing journal and I'm giving you hundreds of other food journal templates to choose from?
That's because I am 1,000% confident that the standard food journal template does not work.
Food Journal Templates Don't Work
Click HERE to save this post for later.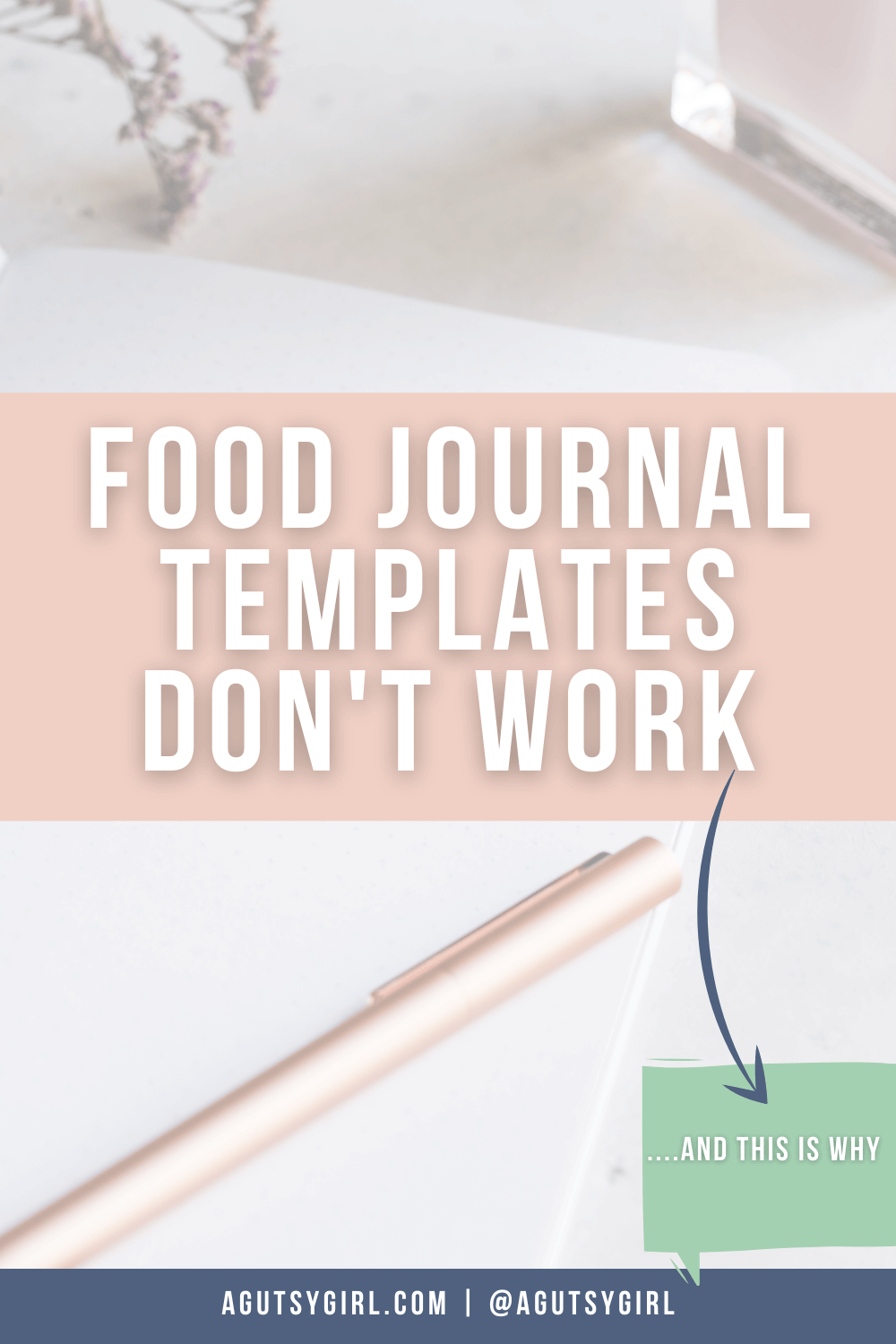 Food journal templates can be okay for some, but not for you, darling.
Remember, the standard food journal was not intended for gut health and/or healing. And if it was, it likely was not crafted by someone who was obsessed with healing her own gut.
Hi, nice to meet you. My name is Sarah Kay Hoffman. That obsessive she was me. I am healed.
You want a food journal to heal your gut.
And in that case, here are 7 reasons the above templates just won't work and aren't right for you:
Little boxes with breakfast, lunch, dinner, and snacks won't tell you if what you're doing is working or not.
To heal your gut you do not need to count fat and calories. You're not on a diet, you're healing your gut. And you cannot have conflicting goals.
Basic prompts are boring.
Checking off one box for all medications and supplements is not realistic for the average person, much less the Gutsy woman.
Minimalism sounds good, but you're not there quite yet.
Writing down "exercise" without context about intensity and other factors won't be helpful for healing.
The elimination one is too complex.
See what I'm saying?
This is why I spent a decade+ testing and trialing every last journal out there.
Because….food journal templates do not work.
What Type of Food Journal Does Work?
Healing Blooms from Within does work.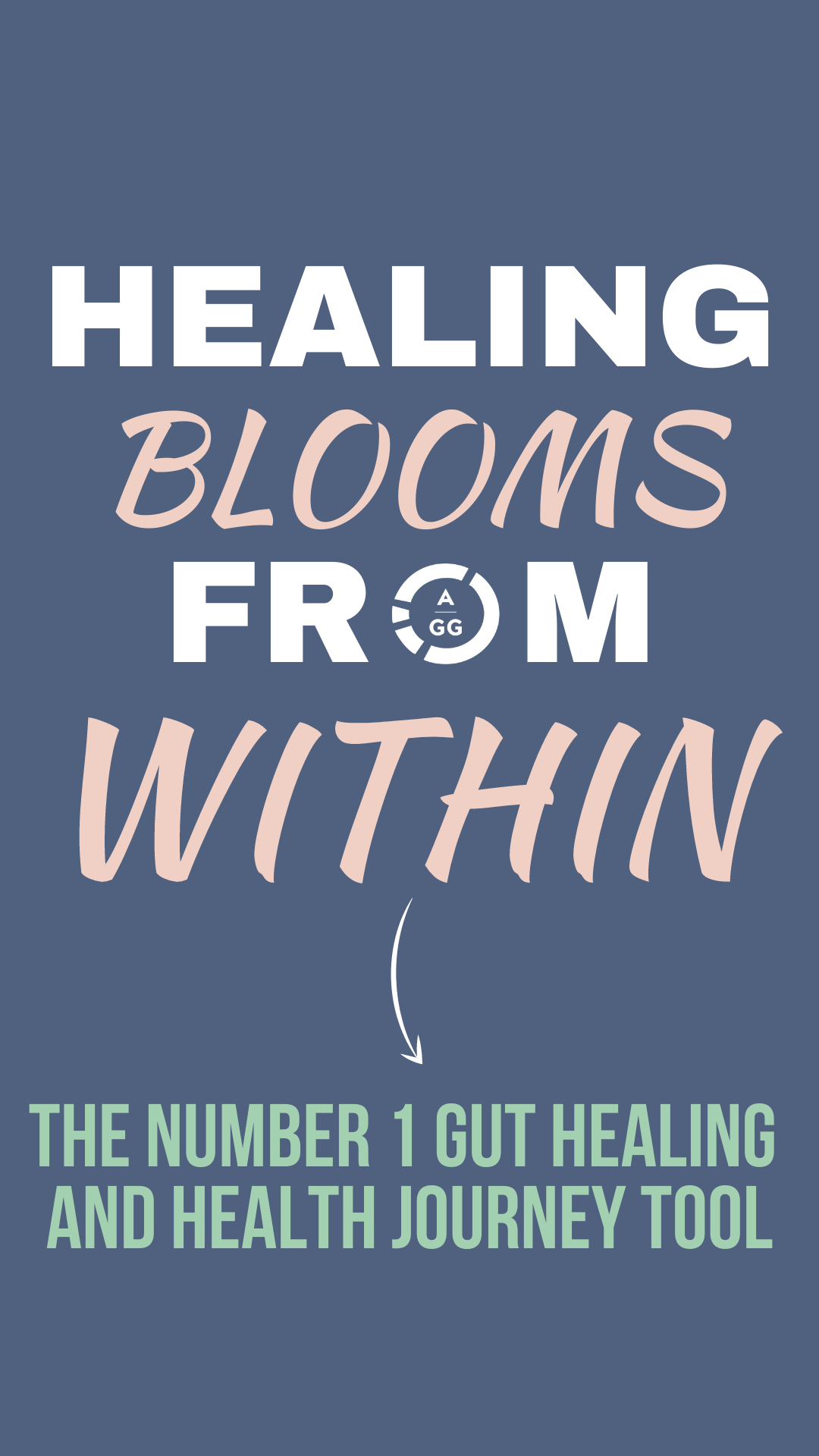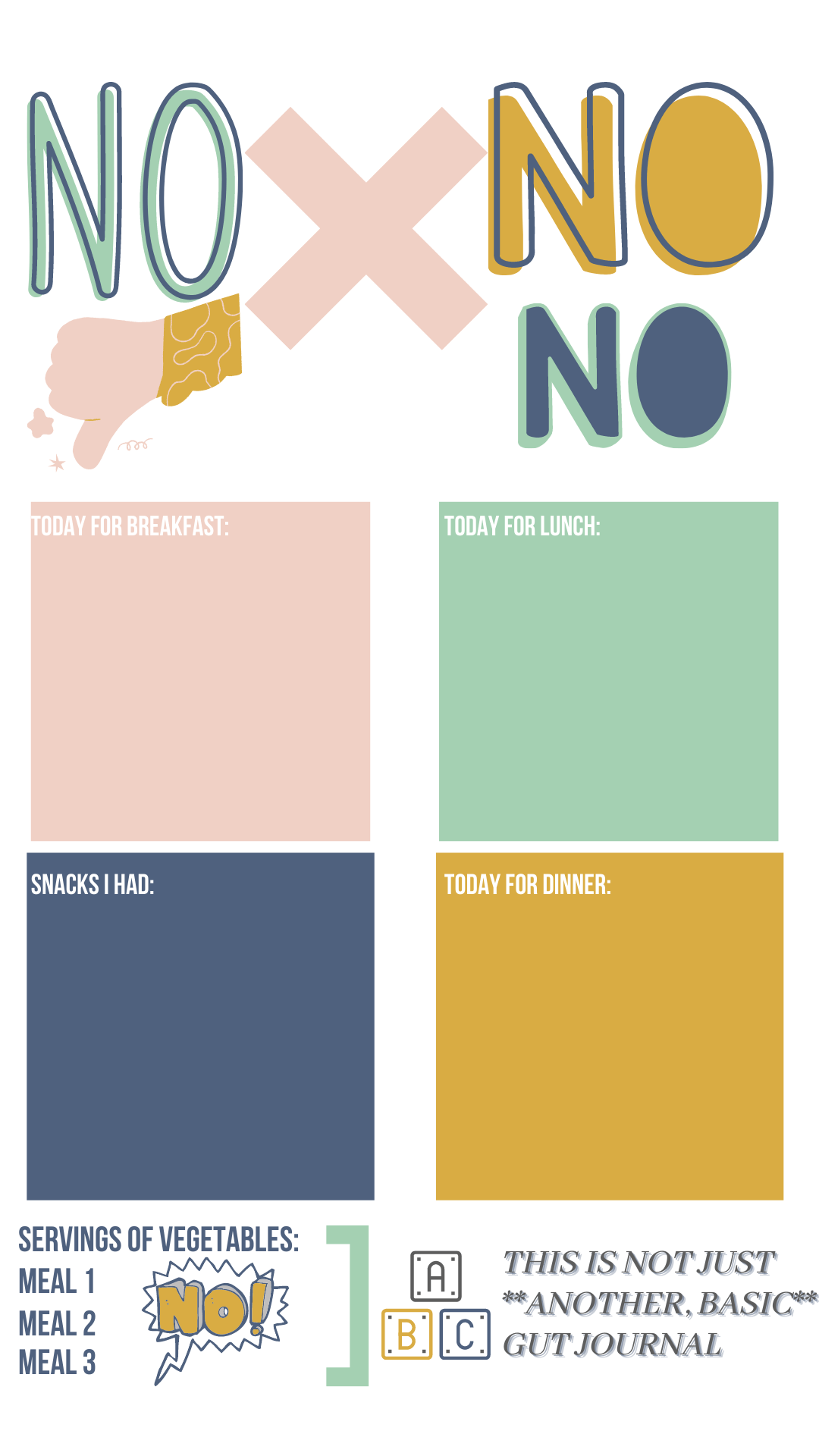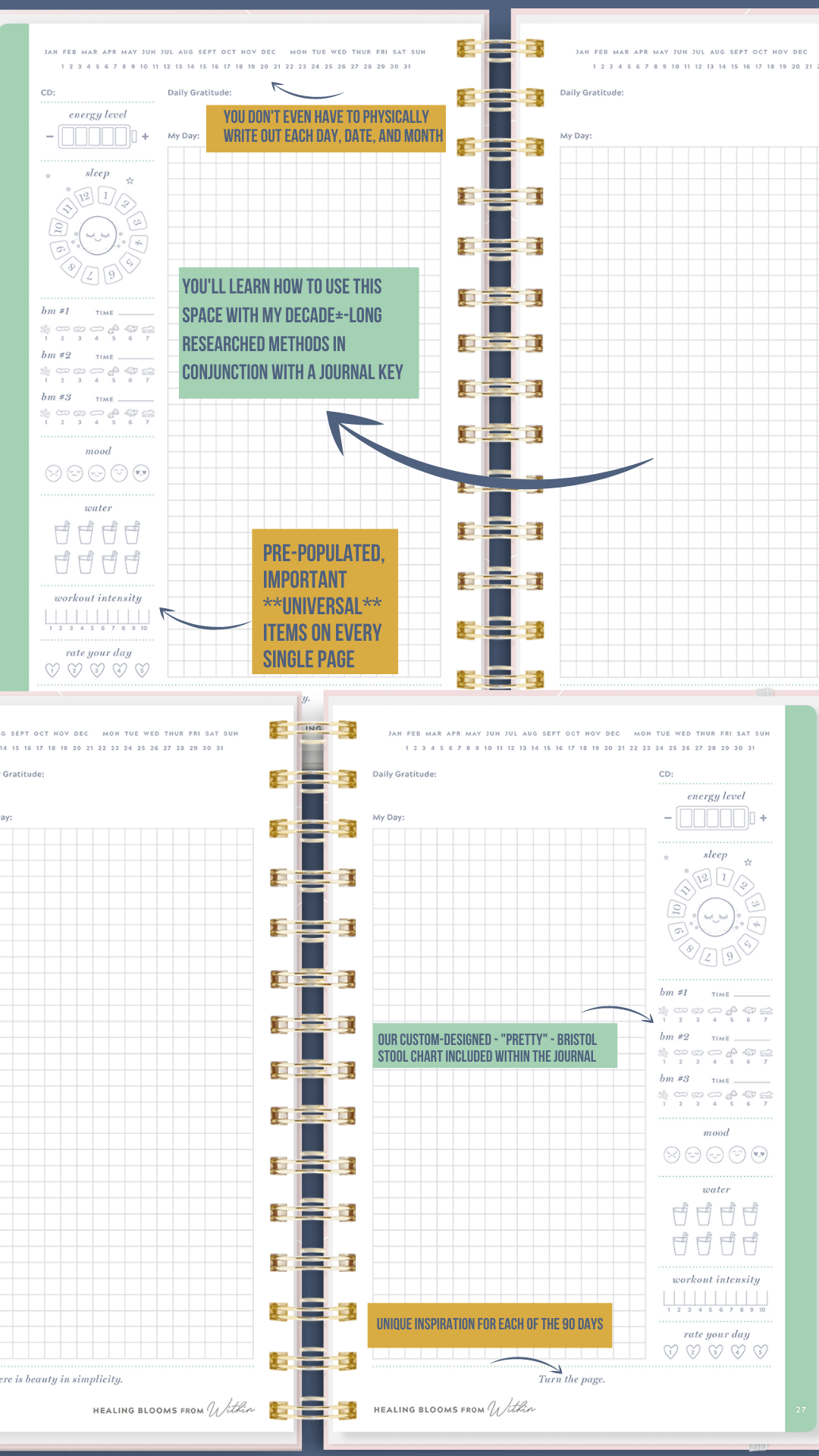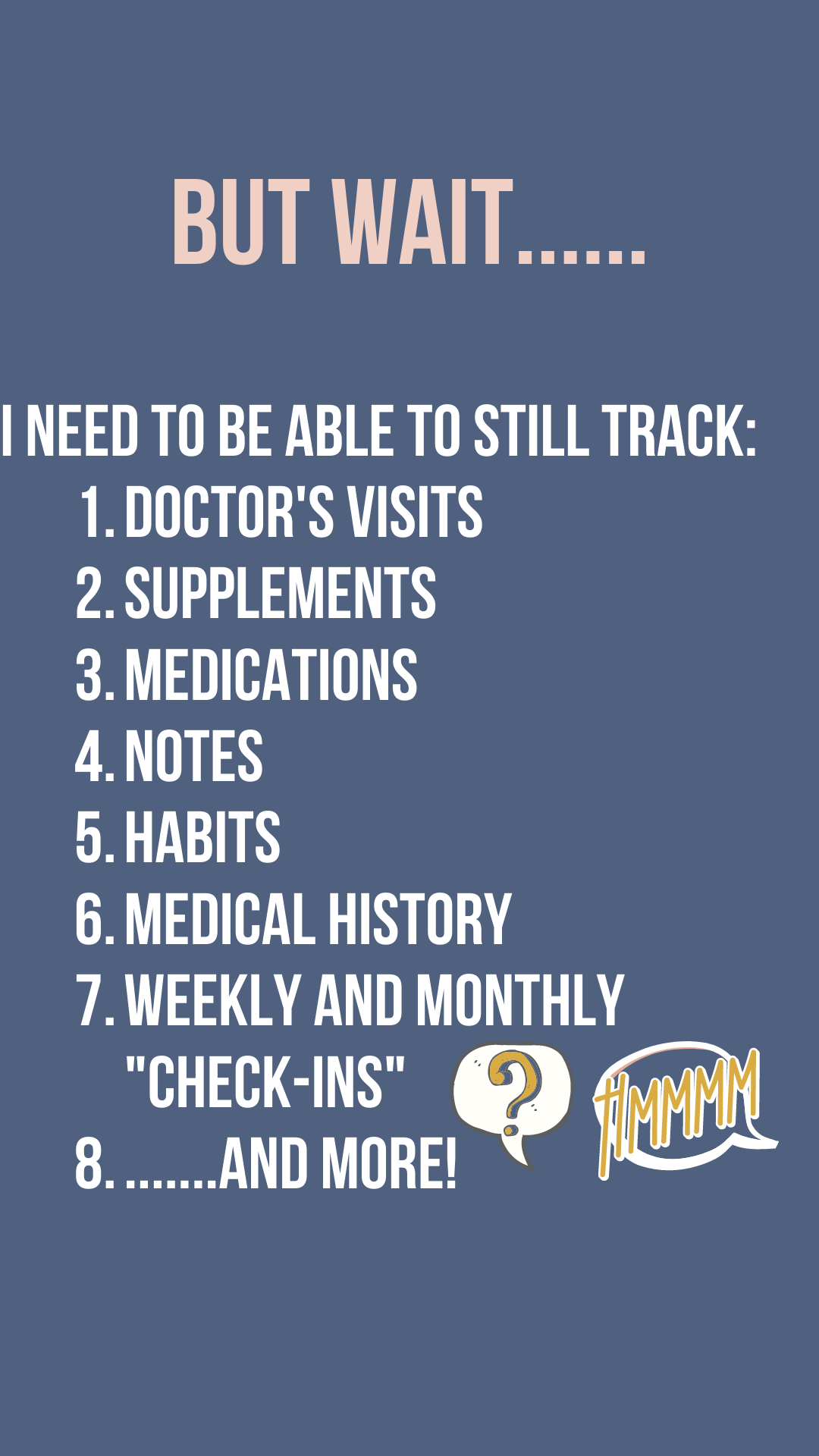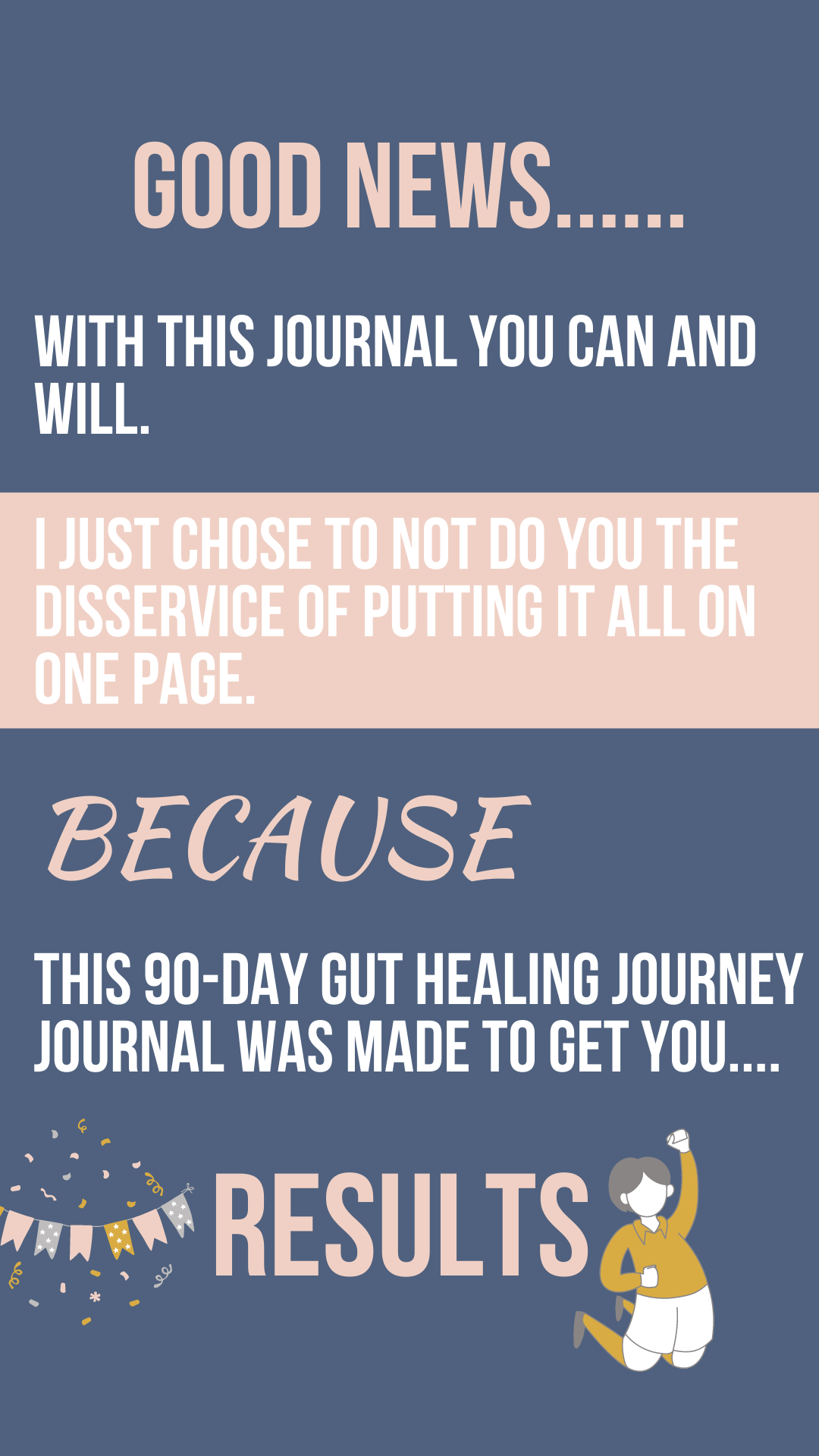 Of course this post lends itself to my bias.
But even though the journal was just released, here are some things people are saying.
Journal Testimonials
Thank you, SARAH! From the bottom of my heart! For sharing this literally perfect gut healing journal! Sooooo needed this!! – @lizardm218
Hi Sarah! The journal is amazing. You can tell you put a lot of time and effort into creating it. I'm sure this will help me and the doctors find a clearer diagnosis. 😊
I received my Healing Blooms From Within journal created and written by A Gutsy Girl, Sarah Kay Hoffman. With her extensive knowledge on gut issues we women often experience, she has in detail, designed a journal that helps navigate you through a healing process. I have experienced gut issues since I was 20 years old and am excited to now have the proper tools to help me move forward💕 – Emily (below image is her with the journal)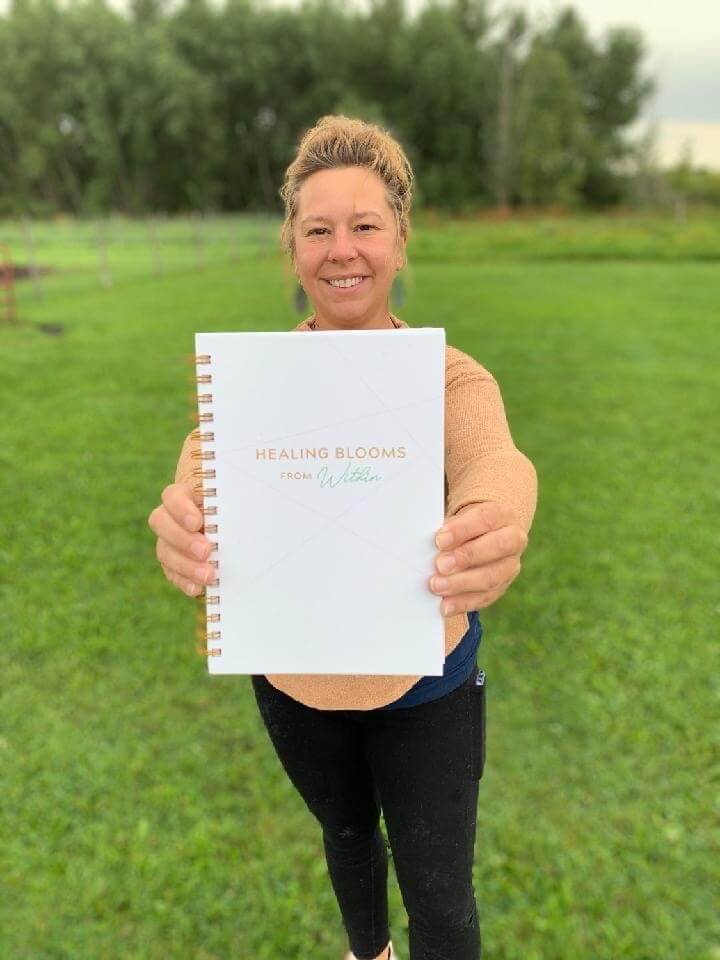 Yes, this food journal (because it's not like every other template on the market) works.
You'll see.
If you liked this post, you might also enjoy:

Xox,
SKH
You will heal. I will help.