I'm introducing you to the ultimate gut healing journal today.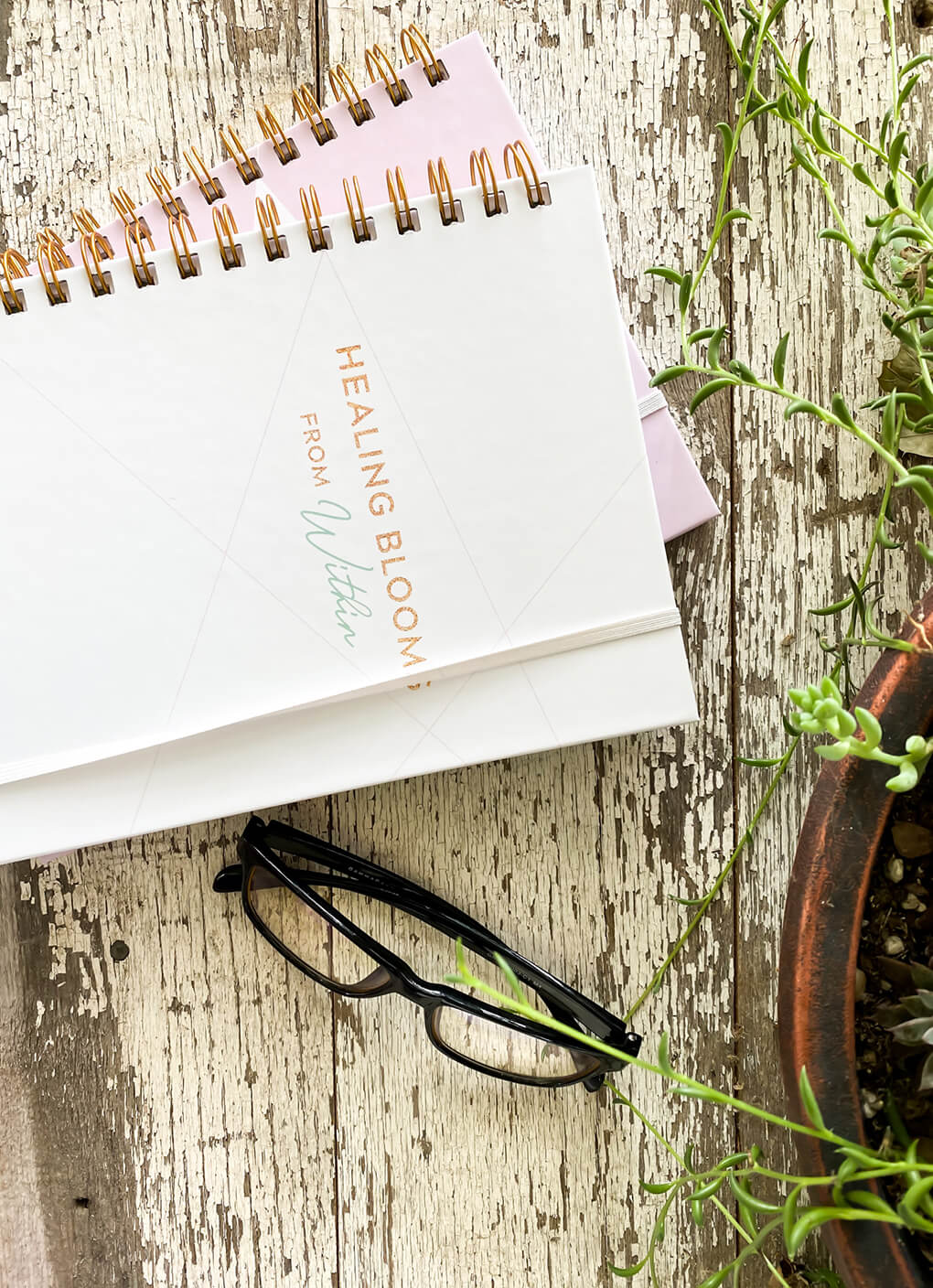 This post was first published on April 15, 2020. It was the announcement that the ultimate gut healing journal was coming soon.
Today I'm here to update you with the news that you can now purchase the ultimate gut healing journal. I'm updating this post today because mine just arrived in the mail. I had both a white and pink-covered journal sent my way.
And yes, I'm totally obsessed.

Now, let's dig in to more goods about the ultimate gut healing journal.
The Ultimate Gut Healing Journal
Click HERE to save this post for later.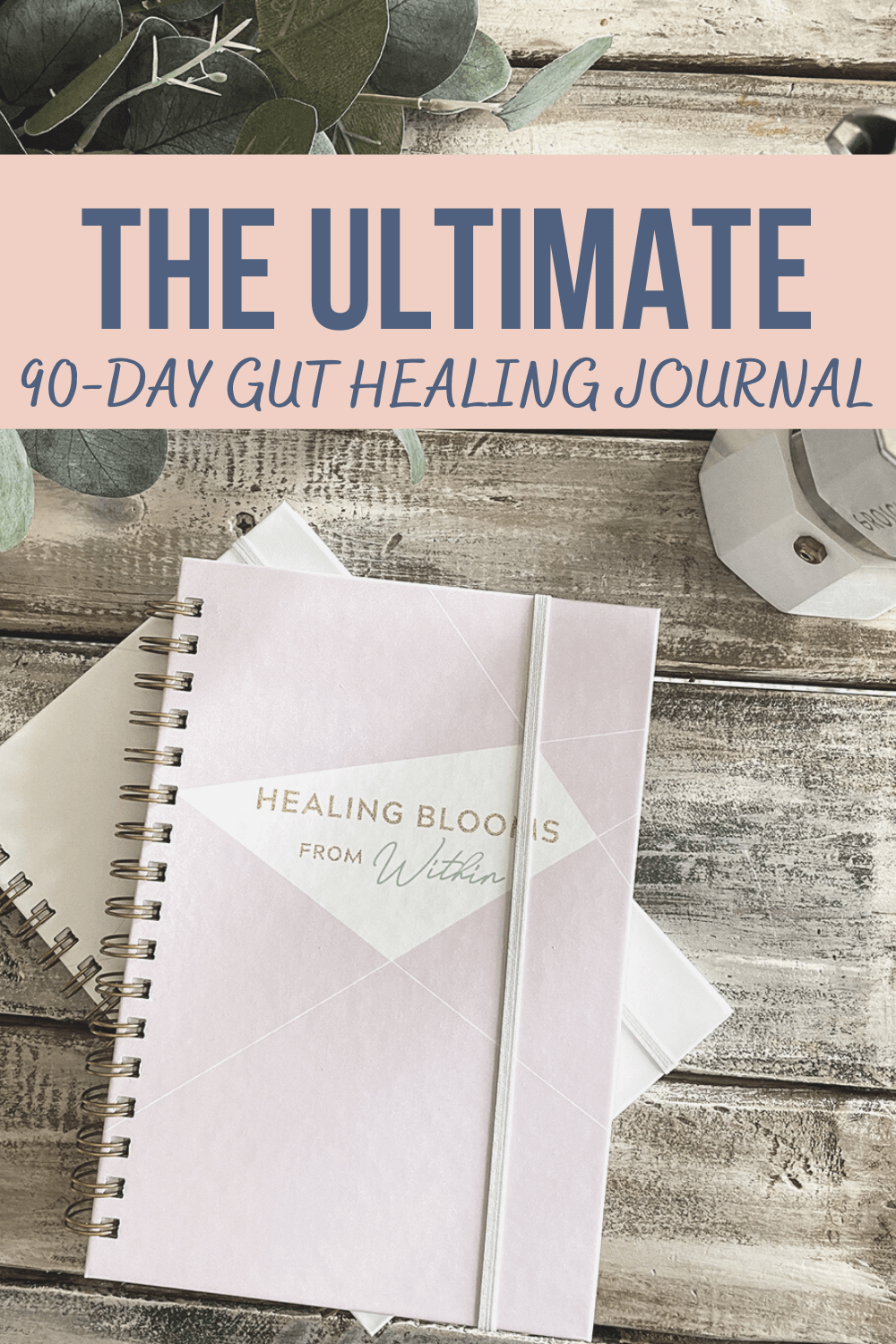 Who?
The journal is for YOU! Every single person that reads this website is likely either beginning or somewhere in the middle of their gut healing journey. Beyond you, though, here are people who will find it invaluable:
Moms (or any caretaker) trying to understand what could be going on with their child(ren)'s gut.
Health coaches to use in conjunction with their clients.
Doctors and other medical practitioners who need to be able to peek inside a patient's day-to-day in order to better serve them.
Anyone who thinks something is just not right from a health standpoint, and is trying to understand it all better and/or the next steps to take.
And in case you need a visual guide to determine if this journal is for you, let this image serve as just that.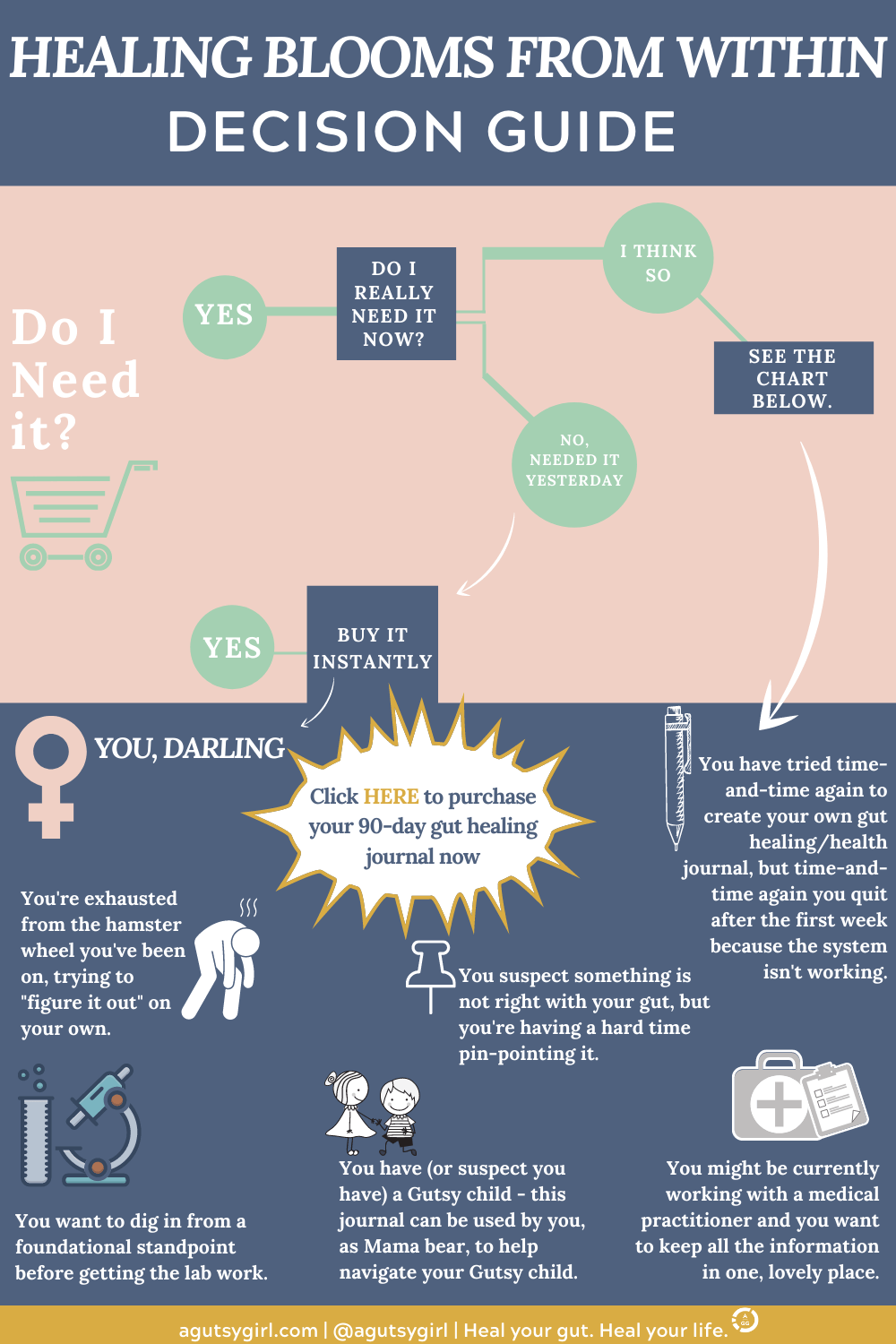 Where?
You can purchase this journal HERE.
You can also purchase it via e-journal HERE. However, make note that you'll still need to print the journal off since it's not meant to be used digitally. This is a physical product, just like my book The Leaky Gut Meal Plan.
Because it's a physical product, I'm hoping to also sell it into various retail stores, gift shops, etc. While it will serve a massive purpose, it's also going to be feminine, cute, creative, and interesting.
What?
The official name for the journal is, Healing Blooms from Within. If you want to know why and the back story on that, you can find out HERE.
However, even though I didn't title it the "ultimate gut healing journal," it actually is the ultimate. I'm confident there is nothing like it currently on the market. If there was, I would never have gone a decade searching for the perfect gut-healing journal, then ultimately creating my own.
You know, don't fix it if it isn't broken.
My journal combines the best-of-the-best food and mood journaling. The approach is traditional journal meets bullet journal.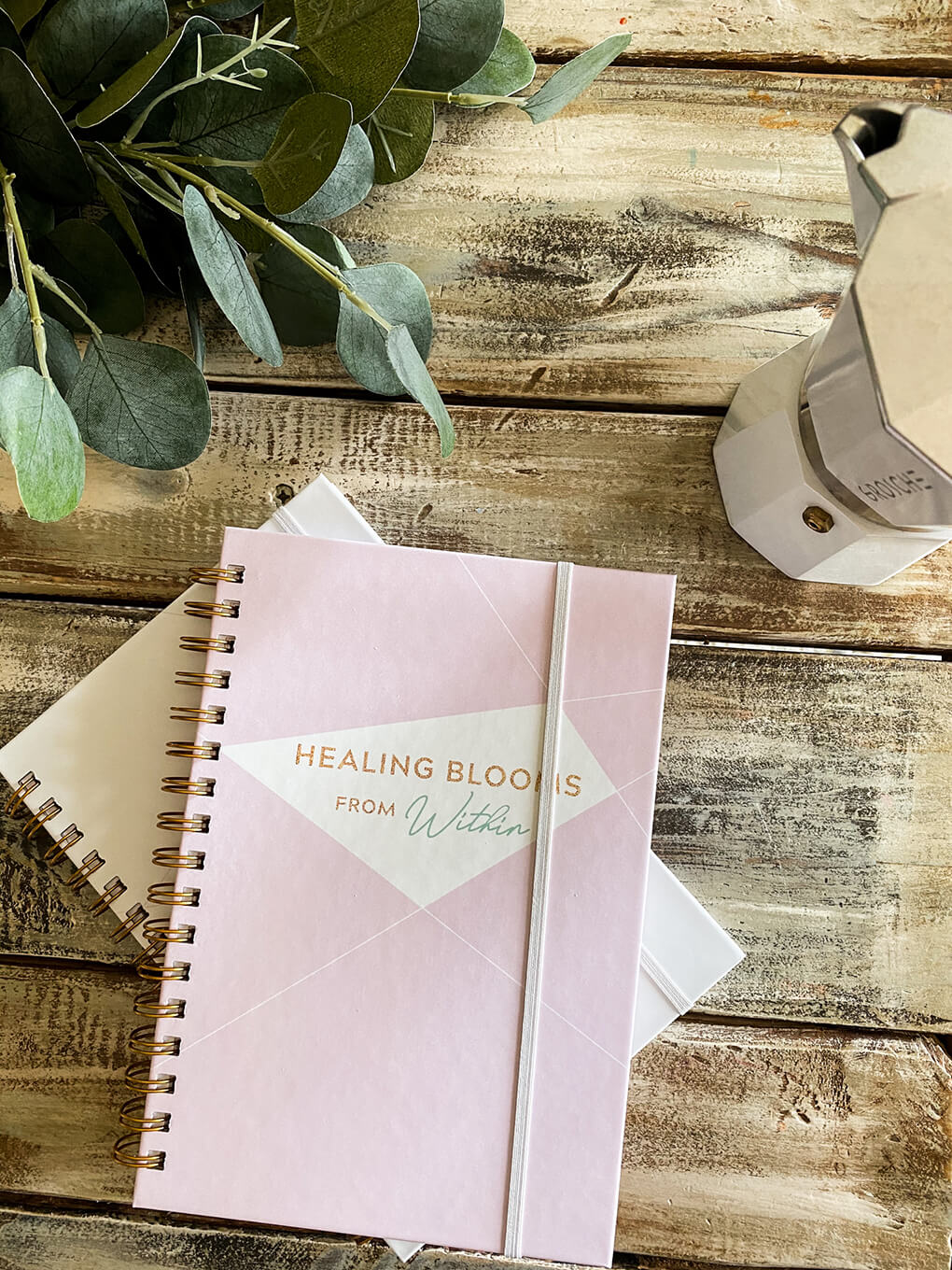 Why?
Because you will heal and I will help. This is part of my never-ending contribution to helping you heal.
How?
Well this is simple. It's easy. Order your copy today and start. Inside the journal, I explain exactly how to use it. Many pieces are already laid out for you, too.
My goal is also to create a Digital Course to accompany the journal for those of you who want to get really detailed and advanced with it.
I'm not kidding. I've been studying the art of gut healing journaling for a decade. And I'm so excited to share everything I know with you.
Trust me, you can arrive at answers far sooner than you dreamed.
Still unsure and need more? Good. I've got you covered.
But really, how excited are you?!

Xox,
SKH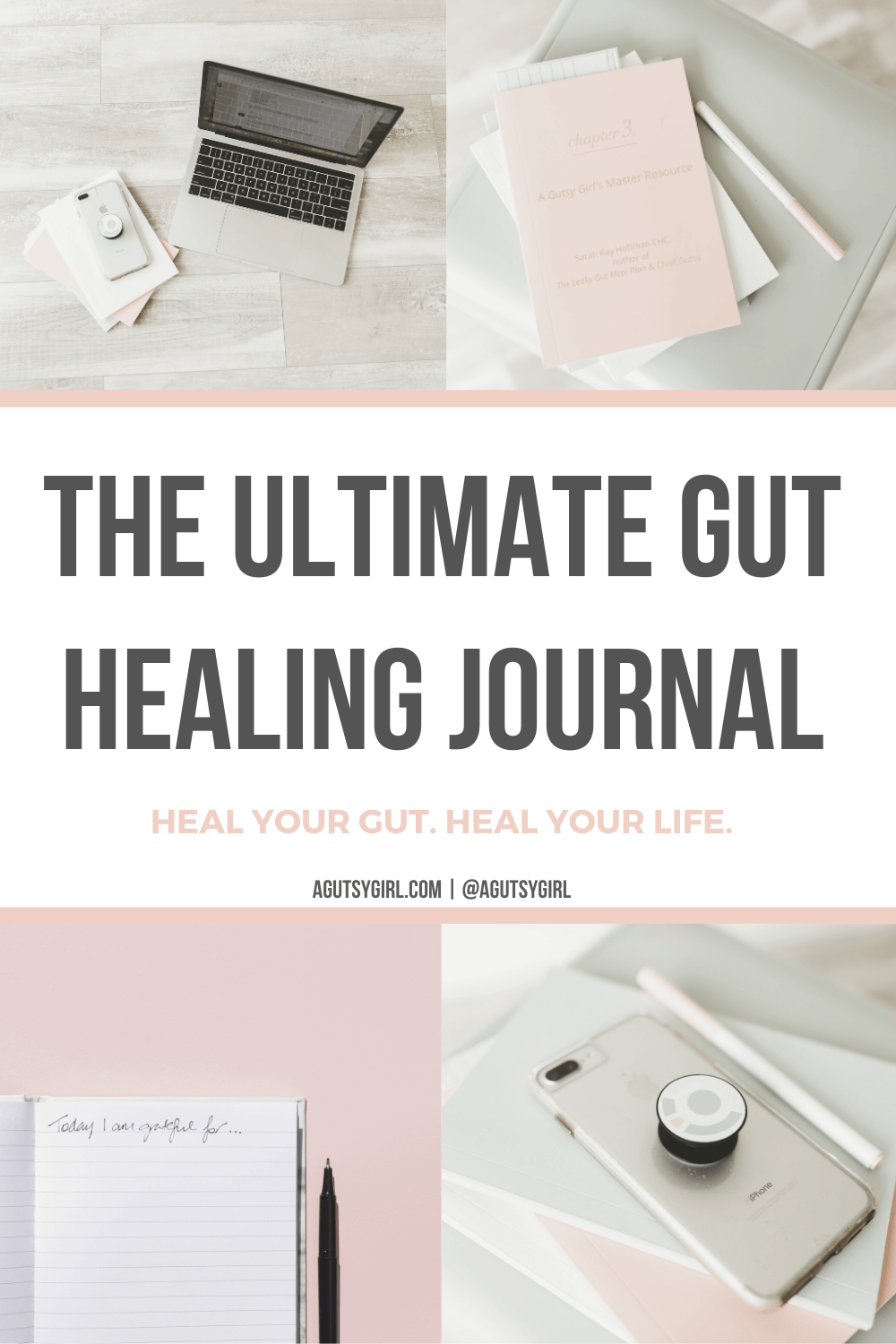 You will heal. I will help.