Some end-of-week fun and A Gutsy Girl's favorites issue 20.
Well, currently it's almost Christmas. And what that means is that there could be many things on this faves list.
But nah. I'm going to spare you and keep it simple.
Everything from the Holiday Gut Health Wish List is a favorite, so see that list HERE if you're interested in even more.
A Gutsy Girl's Favorites Issue 20
Click HERE to save this list for later.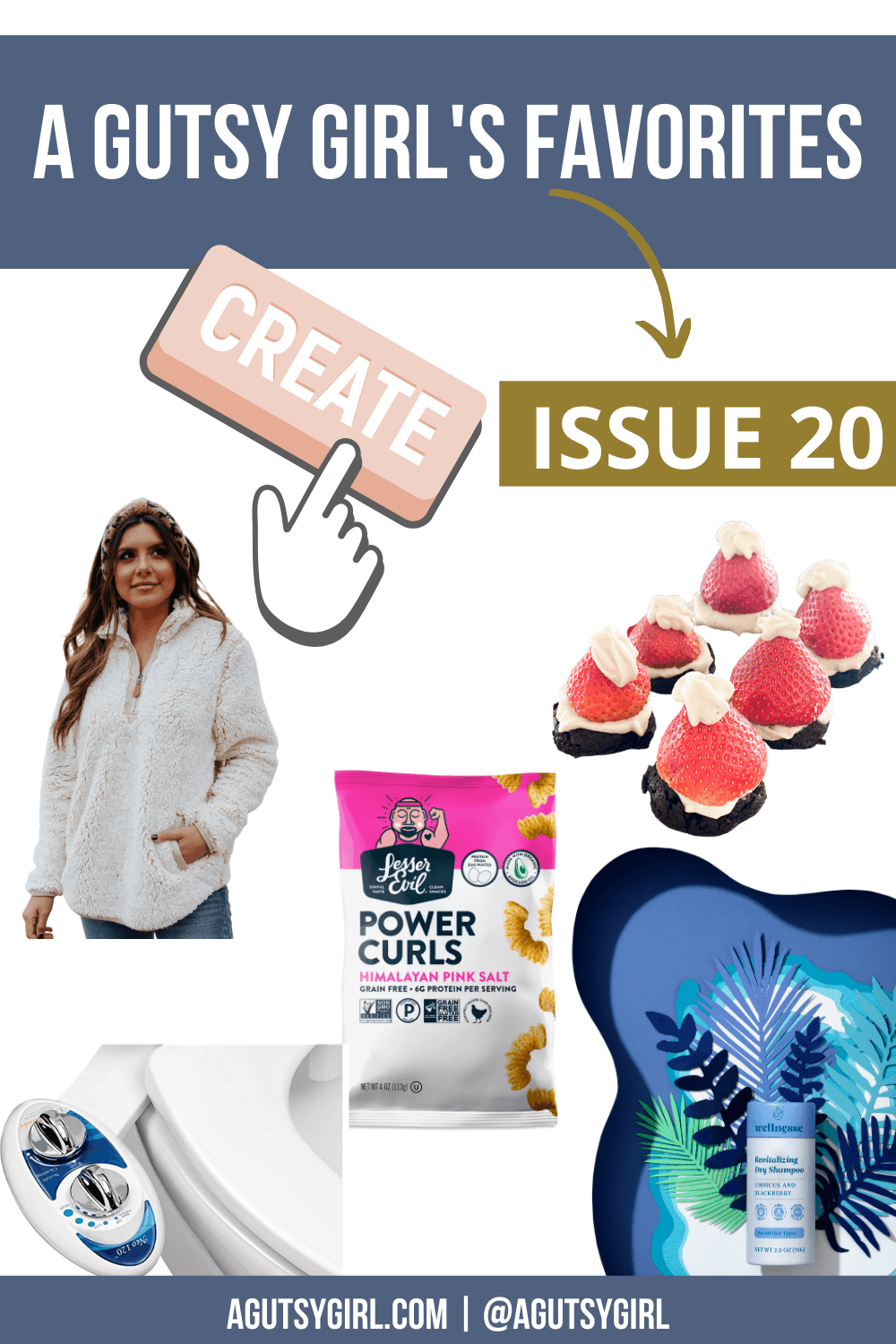 Create
Have you ever done the #MyOneWord challenge? I've done it for many years now. But for this upcoming year, 2021, I decided to share all about my one word on my personal blog, at A Thyme for Milk and Honey. I think you'll understand why when you read it.
Anyways, if you're curious, I chose the word: CREATE. HERE is more about it and why.
Currently obsessed with the idea and (more importantly) doing of all things CREATING.
Create more, consume less.
You feel me on that one?!
LTK
Digging on all things LTK (= Like to Know It).
First thing I did was purchase THIS Two Tone Tan Half Zip Sherpa Pullover from Magnolia Boutique.
Then, I set up my own profile so I could share my favorites in a more visual, shop-able way for you. Come hang out with me on LTK by clicking HERE.
Who I am on LTK is the same person I am IRL. I'm not trying to be a fashionista. Just giving you the practical things for life; how I truly live.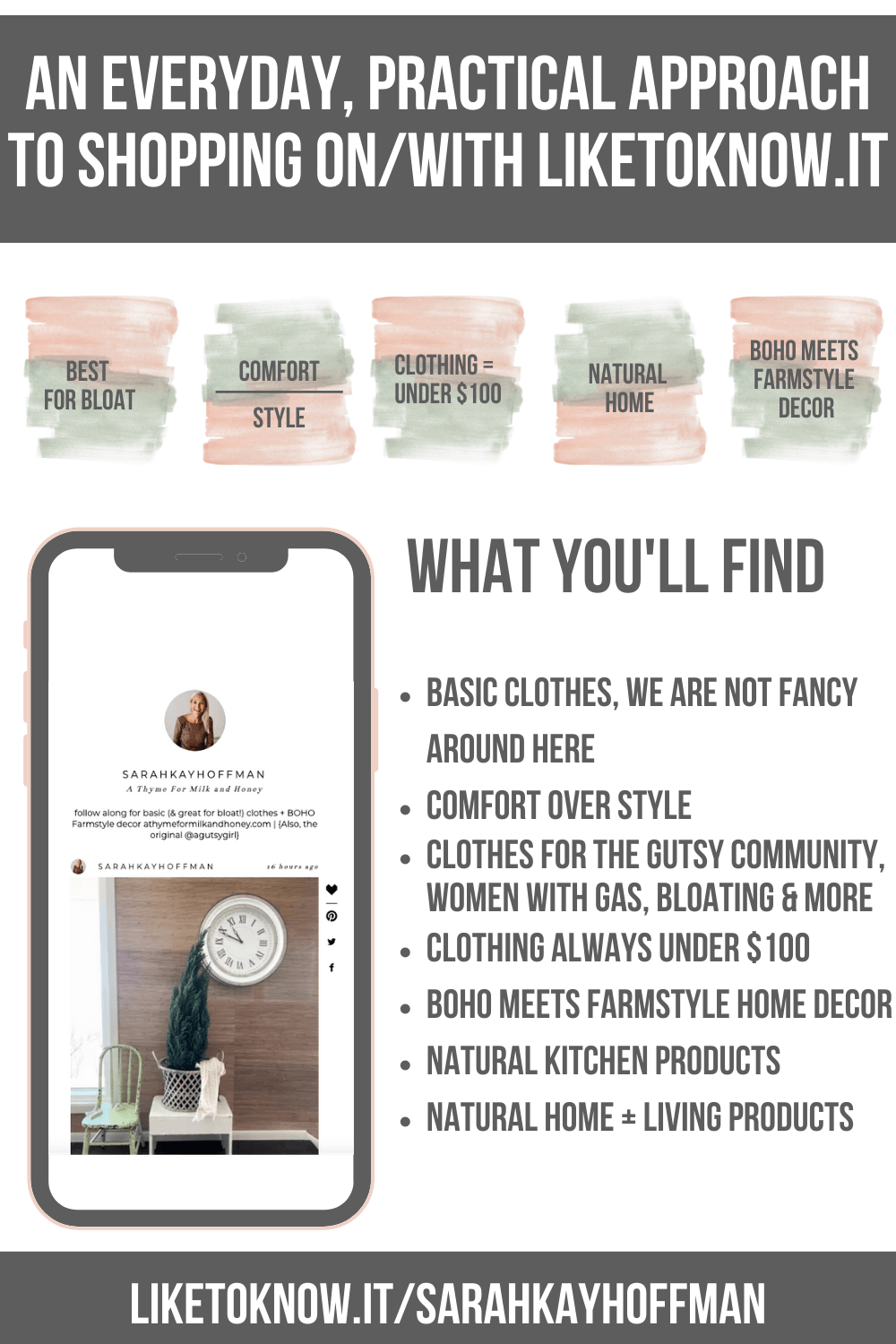 Bidet
Well, it's finally installed.
The bidet I bought is installed, up, and running.
THIS is the one I have.
The verdict is that, hands down, everyone should have a bidet.
They are so simple and clean.
And they are super easy to use. In fact, I've been teaching all three of our children how to use it.
Make note on this one, if you choose it: use the lowest setting for water pressure. Even the lowest setting is fairly high pressure.
Nonetheless, get yourself one, darling.
Santa Hat Brownies
If you like hanging out on IG Stories with me, my 7-year old and I just did a Santa Hat Brownies recipe feature.
You'll find the whole recipe HERE, in case you're interested in trying it out.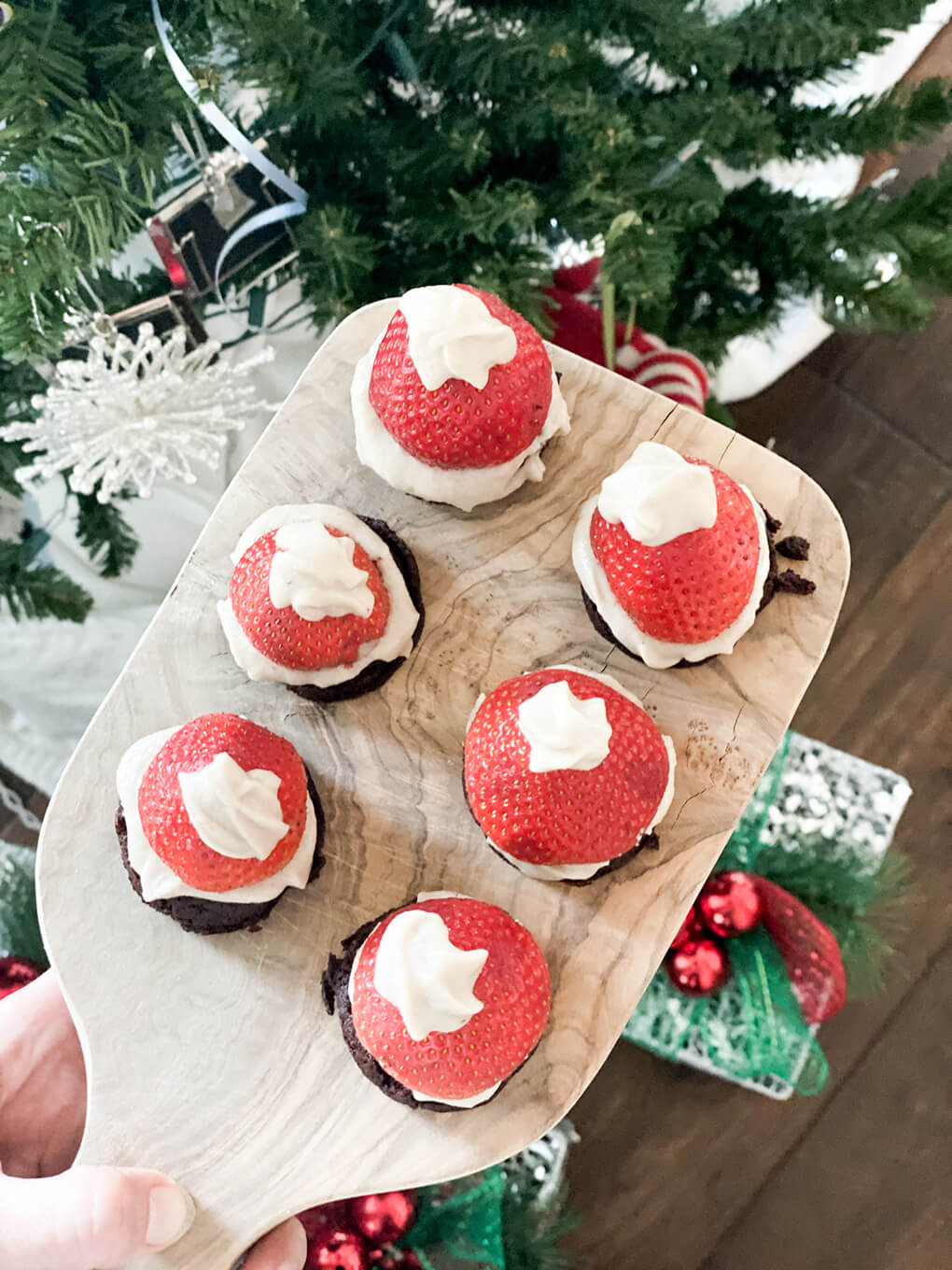 Lesser Evil Egg White Curls
I've been eating these like they are going out of style.
And because I can't find them locally, I order them by the droves using my Thrive Market Membership.
This week, 5 more bags arrived. I'm not even slightly joking.
I love the plain, Himalayan Pink Salt variety. They also have flavors:
"No Cheese" Cheesiness
Spicy Salsa
You can join the bulk shipment fun and have them delivered right to your doorsteps with a Thrive Market Membership HERE.
Dry Shampoo
And last, but certainly not least, my new dry shampoo.
I didn't want to include it anywhere until I was confident in it.
I've been skeptical to jump on the dry shampoo addiction bandwagon. But daaaaaannnnnnggggg…..now I get it.
Now, I can't speak for any dry shampoo except for the Wellnesse Dry Shampoo HERE.
Here is me just prior to using the dry shampoo.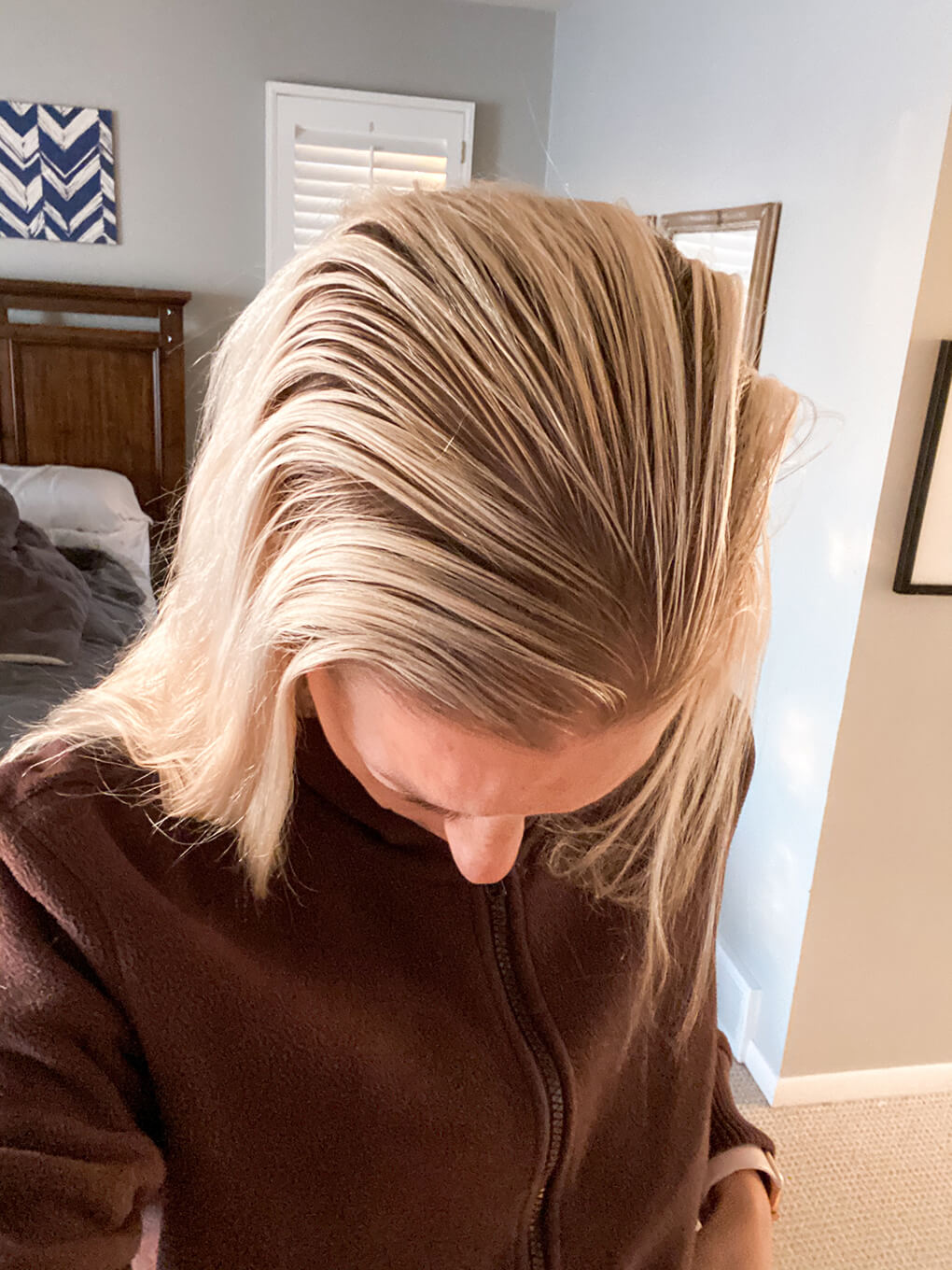 And here is me right after.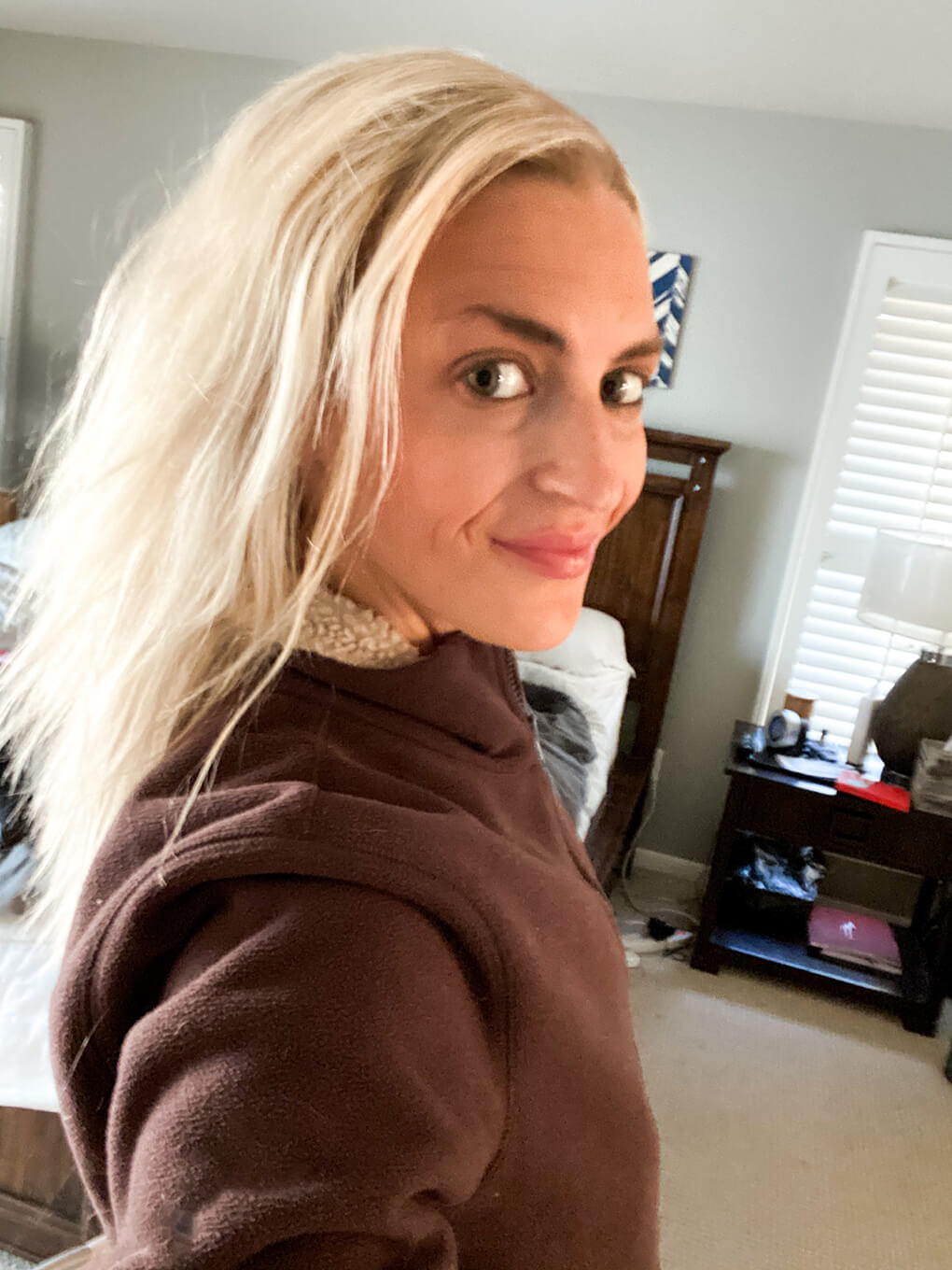 I did nothing else.
Not only that, but this dry shampoo:
Is free from all chemicals and extra -ish
Instantly brightened up my hair!
Favorites
And that's another A Gutsy Girl's Favorites Issue 20 wrap.
Anything you're currently loving?
Previous Favorites
Xox,
SKH
You will heal. I will help.