Four months have passed since the last, but here we are for A Gutsy Girl's Favorites Issue 16.
By the way, do you guys like when I do these? They feel lighter and happier, while still relevant. I really enjoy doing them. But you let me know!
A Gutsy Girl's Favorites Issue 16
Click HERE to save this post for later.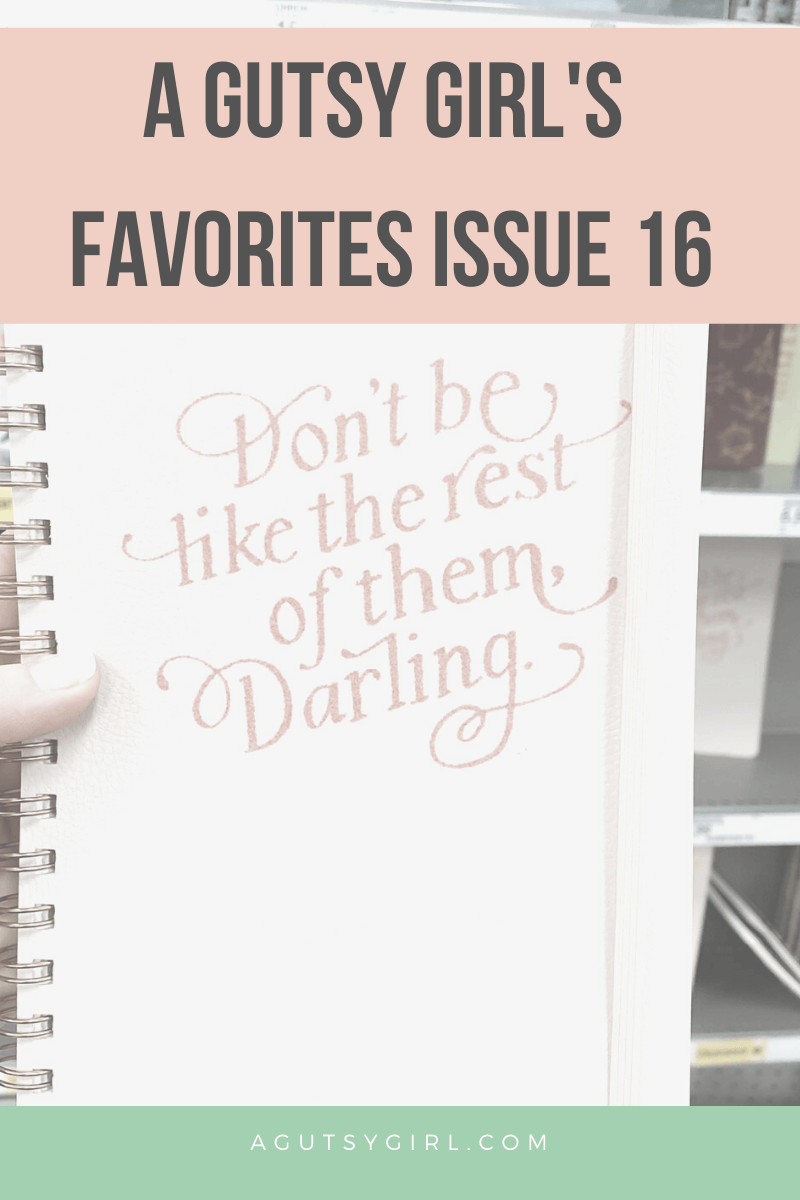 Vidalia Chop Wizard Pro Max

My mom gave this to me for my birthday, which was back in February. And I love it! What we love making most with it are cubed potatoes (both white and sweet, though you're not technically supposed to do sweet potatoes with it). I'll buy a huge bag of organic potatoes, then chop them all up. I put them in the fridge until we're ready to use them. It's a great, cheap breakfast option that we soak in olive oil and the salt from Issue 15. See the product on Amazon HERE. (I'm guessing it's currently unavailable due to the Coronavirus = everyone is cooking more at home?)

Counterstart Collection

This is a brand new line from Beautycounter. There are just two products in the line currently; Counterstart Cococream Cleanser and Counterstart Cocoboost Moisturizer. The products are good for sensitive skin, as the gentle formula features a blend of coconut oil and aloe vera to nourish and soothe skin. It also contains vitamin E to help protect against environmental aggressors.

Enzymedica

A huge shipment from the company arrived on our doorsteps. Clearly I wasn't mad about it at all. Whenever someone asks me for a digestive enzyme recommendation, I always say theirs or the Gut Garden one. I've used Digest Gold (Enzymedica) for years. There is so much digestive power in taking a high-quality enzyme. I'm curious about many other Enzymedica products, including their ACV pills. See all the products they have on Amazon HERE.

GOODONYA® HYDRATE Electrolyte Drink

I can't stop talking about this because it's that good. My bag is gone, and I need more. Someone messaged me on Instagram, wondering if it was a low-FODMAP product. I wasn't fully sure because of the coconut water powder in it. So I reached out directly the owner of the company (who is highly intelligent and knowledgeable). Here is what she said, "Depending on how much coconut it's high or low… we have mostly lemon in our formula. So as far as how much coconut water powder is in our formula, not a lot. It is mostly the lemon powder." In other words, there is no guarantee, but I'd say this would be fine for a low-FODMAP diet. You can find out more about the product click HERE.

Elmhurst 1925 RTD Milked Oats Chocolate

Was pretty much in heaven the first time I tried this (back in January). My next step is to order from them online and stock up for the kids. So incredibly delicious. They have it in this RTD size HERE. But they also have it in a larger, 32 fl oz size HERE. You might as well stock up! Could be a long, few months. p.s. yes, it's low-FODMAP.

School!

I'm totally obsessed with all things Gut Health Course school currently. It has been incredibly beneficial, and I continue learning more things about all things gut each and every single week. I never want this to end 🙂 I'm sharing some of my favorite things on the Exclusive Gutsy Newsletter HERE. You are eligible to take this course, too, as long as you're enrolled for the main Institute for Integrative Nutrition program. Learn more about it HERE. (If you mention my name, Sarah Kay Hoffman, upon enrollment, you'll save extra!)

A Gutsy Girl's Gut Healing Journal

Now, to be clear, I'm not positive that that's what it will be called. But now would be the best time for me to announce this to you. I am in the final stages before signing on the dotted line to begin production on my own gut healing journal. I have mastered this art of journaling for healing during the past decade. And now I want to share my process and the inspiration to you! No, this is not the cover…..just something to get you excited!

A Thyme for Milk and Honey

I finally launched my "real" personal website, A Thyme for Milk and Honey. What used to be on medium.com has now been transferred to its own URL/website, athymeformilkandhoney.com. The idea with my personal platform is to speak on personal, life issues, thought's the good, bad, and ugly. If you want inspiration around 'everything is beautiful in its time' and honoring the idea that maybe you are right where you need to be, check it out.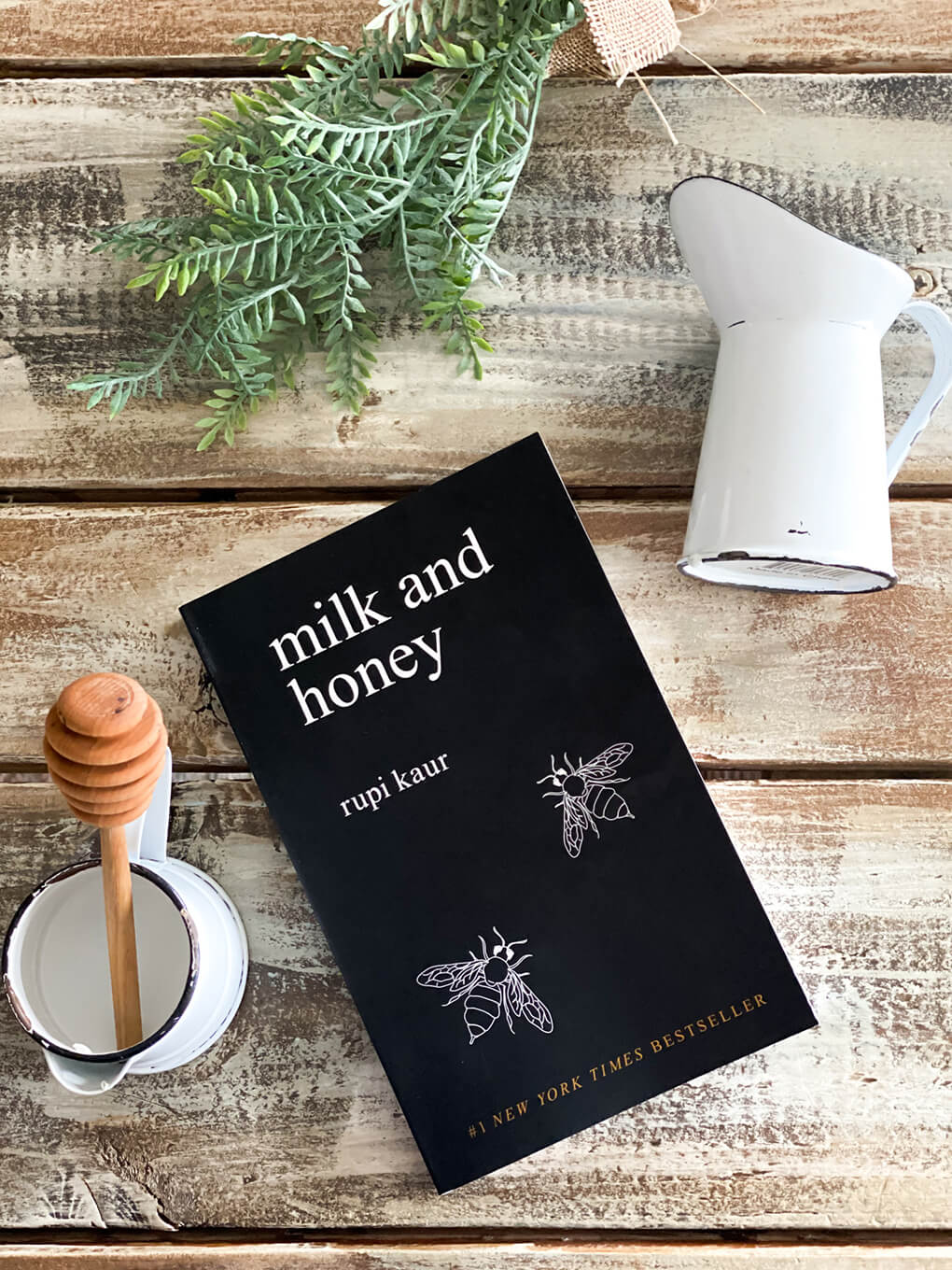 Favorites
And there you have it – A Gutsy Girl's Favorites Issue 16. Now tell me….anything new and lovely you found lately? Let me know if you have any of these on my list!
Previous Favorites
Xox,
SKH
You will heal. I will help.