Today marks the final A Gutsy Girl podcast show episode #106.
It really, truly hardly seems real.
When I started the show 2 years ago, I didn't know if I'd do it for a few months or a few years, but here we are — wrapping up the show as I currently know it.
Hope you enjoy this last episode!
Episode 106: The Final A Gutsy Girl Podcast Show Episode #106
Click HERE to save this information for later.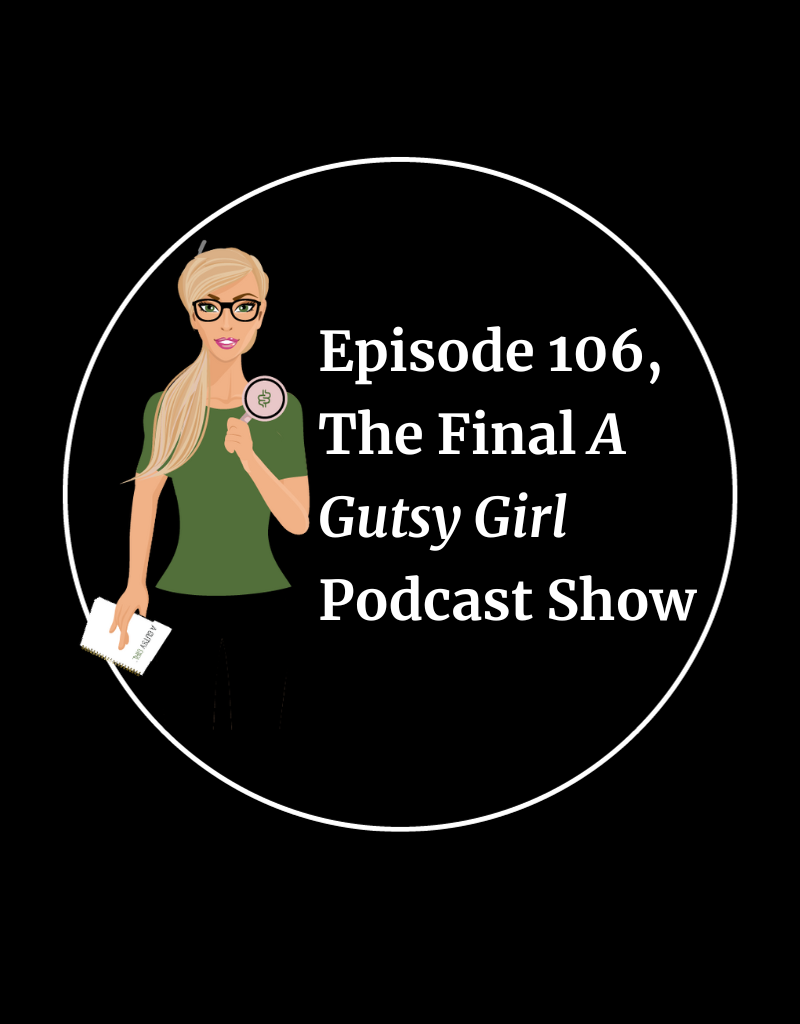 Episode 106 on the 'A Gutsy Girl' podcast: The Final A Gutsy Girl Podcast Show is saying 'good-bye' to the show + giving you my personal podcast playlist.
Or Listen On:
In this Episode we cover:
All things final episode; what's next?
My personal podcast playlist featuring business and marketing, crime, health and wellness, and general lifestyle
Links & Resources Mentioned in this Episode:
More about the A Gutsy Girl Podcast
A Gutsy Girl is the podcast that teaches, preaches, and celebrates healing the gut and living a happier, healthier life.
Thank you so much for hanging out with me week-after week.
My greatest hope is that this show has impacted even just 5 people. If so, totally worth it. Because I continue to swear by my message that when you heal your gut you heal your life.
MORE FROM A GUTSY GIRL
Did you enjoy this episode? Please drop a comment below or leave a review on Apple Podcasts.
Take care! And remember…
Never give up hope that your best gut microbiome – your best life – is right here, right now or just right around the corner.

A Gutsy Girl
If you enjoyed this post, you might also enjoy:
Xox,
SKH
You will heal. I will help.