On episode 4 of the A Gutsy Girl podcast we are digging into trauma healing.
Subscribe Today:
Apple Podcasts | Google Podcasts | Spotify | iHeart Radio | RSS
It will take you 5 seconds to rate and review the show HERE. Please do so that more women can find the show! I appreciate your help.
Episode 4: Healing from Trauma Show Notes
Click HERE to save this trauma healing post for later.
There are two main parts to this episode today:
Starting Your Gut Healing Journey; detailing my 3 steps for getting started
Healing Trauma with Wellness Mama
Resources Mentioned: Part I, Starting Your Gut Healing Journey
Resources Mentioned: Part II, Healing from Trauma
Don't Miss These Thoughts
You can't walk if you haven't first learned to crawl.
No one ever healed their gut simply by researching how to heal the gut without taking action.
If you want something to change, you help the moms change. – Wellness Mama
…..how deeply sexual trauma can affect one.
"Constantly feeling like I was a prisoner in my own body." – Wellness Mama
How Katie lost 100 pounds and for the majority of the process did not workout.
Symptoms Katie experienced prior to seeking help and healing.
Tools Katie used for healing.
How Katie ensures her body is never adapting to anything.
Katie shares with us two brand new products that are coming to her personal care line, Wellnesse!
More from A Gutsy Girl
I want to briefly touch on 5 other things Katie mentions in the episode.
5 More Things from the Trauma Healing A Gutsy Girl Podcast Episode
Click HERE to save these things for later.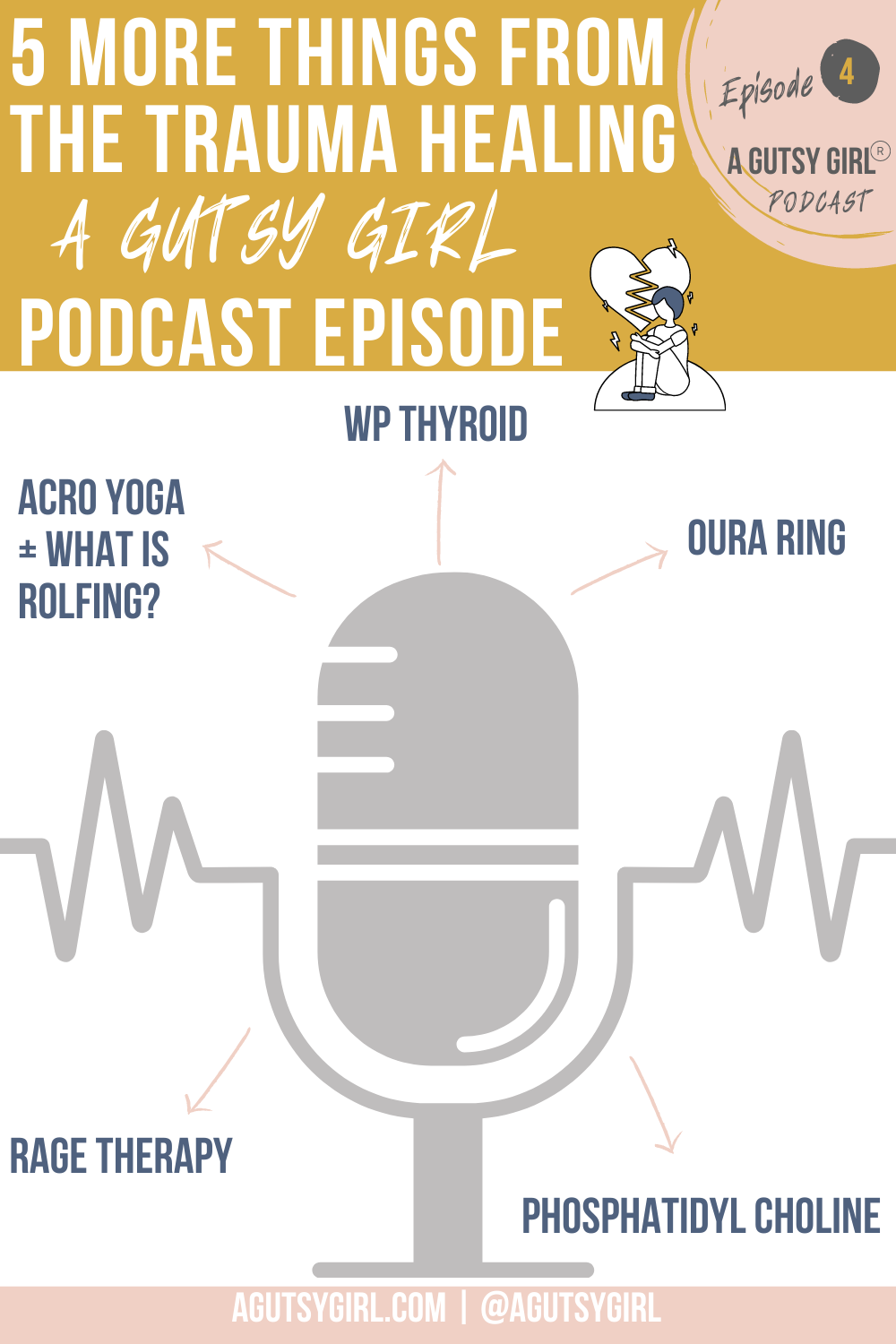 Wrap Up
Time to wrap this up. As always, a huge goal for this show is to connect with even more people. Feel free to send an email to our team at podcast@agutsygirl.com.
We want to hear questions, comments, show ideas, etc.
Did you enjoy this episode? Please drop a comment below or leave a review on Apple Podcasts.

Xox,
SKH
You will heal. I will help.