Ready for these 43 Holiday Wellness and Lifestyle Gift Ideas?
I'm not even going to judge if you just want to start shopping…..for yourself.
By the way, these are in addition to the list I made last year, which included:
36 Holiday Lifestyle Gift Ideas. From that list, the numbers I'm still super hot on for this year are #6, #13, #18, #20, #27, #32, and #33.
34 Holiday Wellness Gift Ideas. From that list, the numbers I'm still super hot on for this year are #15 – I got one last year, but if you haven't yet, you must!, #23, #26, and #32.
And finally, I did not do a separate list for Stocking Stuffers this year, but from that list #1, #3, #5, #6, and #14.
43 Holiday Wellness and Lifestyle Gift Ideas
Click HERE to save these 43 holiday wellness and lifestyle gift ideas for later.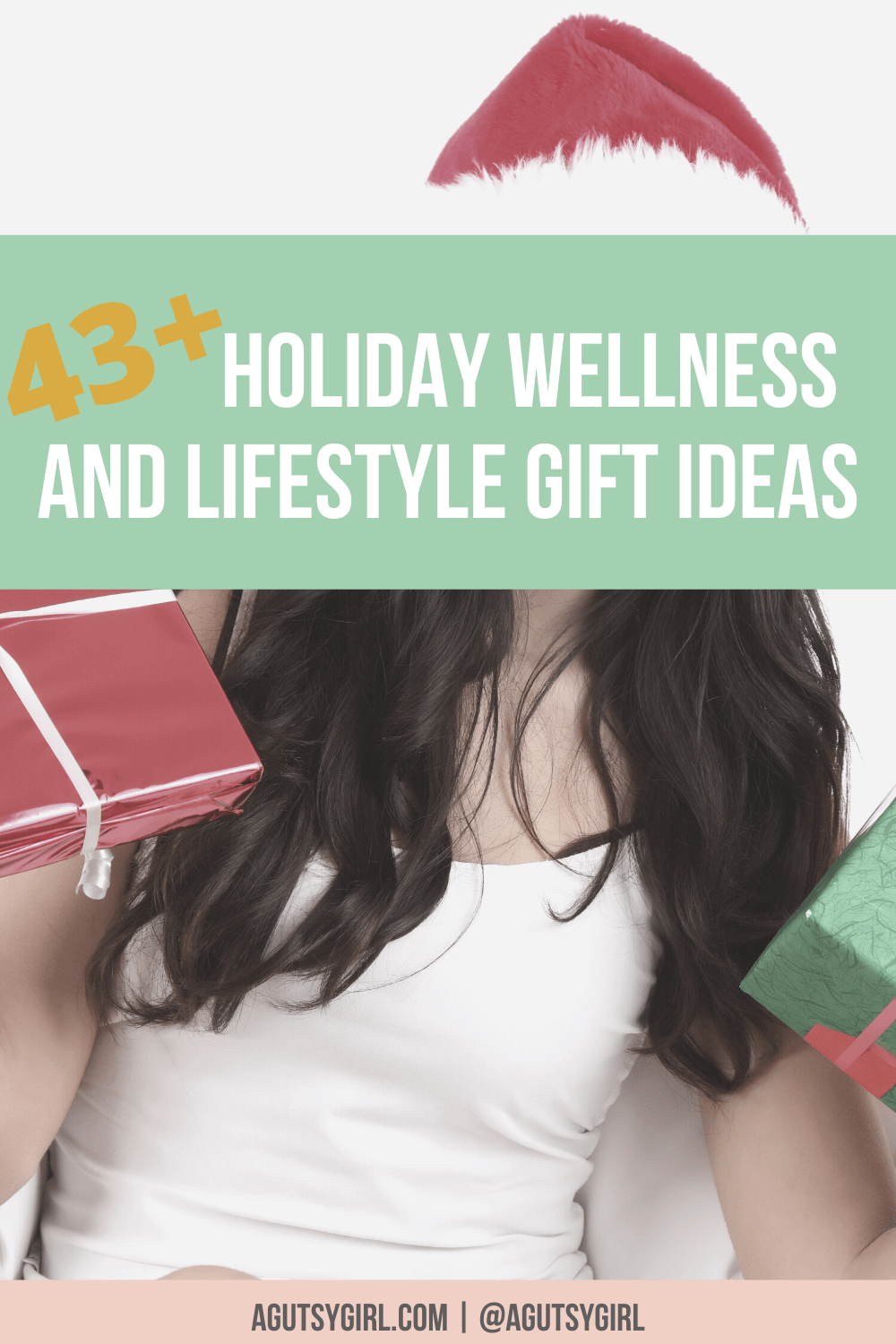 I recently got (and am obsessed with) the following: 6-Qt Enameled Cast Iron Dutch Oven in red, 14-inch Cast Iron Wok, Cast Iron Mini Wok, and a 12-inch Cast Iron Skillet (bonus: made in the US!) Cooking and baking in cast iron is amazing, and it's still a goal of mine to completely switch over all our pots and pans to cast iron (or something else high quality). I recently did a photoshoot with Lotus, and we used one of the red Dutch Ovens. In addition to being perfect for cooking, it photographs beautiful (ahem – for all my food photography friends!)

Anything and everything, and the holiday season is the best time to dip your toes into the world of clean beauty.

Purity Coffee

Super high-quality, organic coffee.

Healing meets everyday life with this perfect journal.

Someone I know posted about her on Instagram, and I loved all the things immediately.

These have gotten super popular. We have a few, and they are really slick!

Bonus to get the pink one. I have it, and wear it daily. It's so lovely.

I use this tape all the time (ankle, glute, quad), and, even if I'm feeling great, rarely race without it. Makes for the perfect stocking stuffer.

A bigger one than my current laptop. And yes, this is really on my list, but no, I don't expect anyone to get it for me, except maybe that husband I love sooooo much?! 🙂

Give this as a stocking stuffer or small gift to someone who loves to cook, bake, or who is into the Paleo lifestyle. "Ghee is clarified butter with hints of nutty, caramel flavors. Ghee has been a staple of many culinary traditions around the world for centuries, and today it's prized for its rich buttery taste, enticing aroma, and its high smoke point, which makes it ideal for high-heat cooking." I have been using it for a long time! If you have my summer e-book, the Lemon Curd uses it. THIS Wild Salmon recipe uses it, and you'll also find it in my Roasted, Flavored Nuts recipe.

Food Photography

All the goods. Alright, these are for my food photography friends and/or anyone who wants to refine their photography skill in the upcoming year. Several things on my list this year….

Another memory card
Canon 24–105mm f/4L IS II USM Lens and/or the 17-40mm (I already have the standard 50mm, but I need to keep adding lenses to the collection.)
Backup battery for the Canon. I should have gotten one a long time ago.
Camera bag
Large computer screen to go with my computer (this is used to edit photos and to see them blown up + for photo shoots when I use the tether cord)

Gut Health Reboot

This is a 30-day gut reboot course I produced in conjunction with Clean Eating Magazine. You're going to love it! And, use my code SKHSAVE20 at checkout HERE to save 20% off enrollment. It's really a steal for everything you're going to get!

I love, love, love this magazine (and not just because I was in it this past spring!) This is one of my favorite magazines, and it has been since I can remember. You can gift a year of this (10 issues) for $19.95. The magazine revolves around health, fitness, food, relationships, detox, and sustainability. It's holistic and "real," and you'll never see airbrushed abs on the front cover giving you "17 ways to lose weight by New Years." (p.s. I have a new article coming out via their website – around what I eat and do in a day – this month or early December. Stay tuned!)

We got one this past year, and I can't recommend it enough, especially if you have any shedding animals. Roomba cleans Reagan's hair every single night at 9 pm.

Froth and/or blend any beverage on the go. I got one of these this past year, and it's super slick.


Snowshoes. Trail running cross training. 'Nuff said.

Cold weather workout gear

I can't even link to anything here because honestly? I don't know what people wear when they workout in the cold. But I know I need it, and if you have suggestions, please let me know mmmmmkay?!

If you are still struggling with gut issues, but have not yet grabbed The Gutsy Girl's Bible, you should do so. I'm not just saying that because it's my e-book, but because I want you to feel your best in the upcoming year. Maybe this will help you start sorting through it all.

Wedderspoon

Their Raw Manuka Honey is legit. It comes in a 17.6oz size and 8.8oz size. "Manuka honey is an amazing New Zealand superfood with multiple uses in home remedies, beauty regimes, in active lifestyles or in the kitchen." We use this honey in and on everything.

Want all the foods and other items your favorite health and wellness blogs talk about, but either: a. live in a place where you don't have access, b. costs too much at the retail store, c. don't want to load all the kids up to go get said items or d. all of the above?

Thrive is your answer. It's like a Costco membership, only all the items are high quality and it's delivered right to your door! Click HERE to learn more about how it works.

These are my favorite socks. They have everything from casual to workout socks and more. Last year I bought 10 pairs, and I'm due for more!

A great book from Chris Kresser.

Incredible, prepped food, delivered right to your doorstep. And guess what? If I can get it in this small town in southern Minnesota, you can, too. BTW, use code 'AGUTSYGIRL' to save $25 off your first order. Yes, that's a huge savings!

Essential oils

Oils are tiny little bits of happiness so they can easily fit in a stocking. I use doTerra; love it. So what I've done for this holiday list is give a few different packages I've already put together that you might enjoy. This falls under lifestyle, obviously.

I have, use and love the hand sanitizer, shampoo, conditioner, and toothpaste. I'm wanting the dry shampoo next. I've never met a Wellnesse product I didn't like.

This is another Thrive Market concept that I love. Here's what they say, "At Grove, we take the guesswork out of which products are good for you and your home. Every product meets strict standards for being nontoxic, effective, sustainable, and cruelty-free. Once you find products you love, we ship to your home on a flexible, monthly schedule." If you're looking to update and upgrade your non-toxic life in the New Year, ask to help getting started with Grove.

Bedtime Set

There are three adorable sets like this one that someone on our Beautycounter team put together (Bedtime Set, Eye See You, and At Home Spa). They aren't just adorable, but super practical. From the image, here are the links to my favorites: personalized sleep mask, satin pillow cover, polish and protect lip duo, sassy pajamas, Countertime Radiant Skin Set, and the Countertime Collection.

I cannot even begin tell you how much I've loved my Branch Basics. THIS Starter Kit was my first "go" with the brand, and I've been hooked ever since. My next purchase Branch Basics purchase will be the Premium Glass Bottle Kit (trying to continue my quest for minimal plastic in our house). If you want to purchase something other than the Starter Kit, then use THIS LINK to get $10 off your total purchase (not including trial size items). Use code 'AGUTSYGIRL' for 15% off all Starter Kits.

Trust Your Gut Tote

Found on Etsy HERE, and I need this in my life stat. How adorable is this? I actually think I'd use it as my purse. I'm not a fan of the standard purse anymore. In fact, my goal is to get rid of all but 1-2 of them.

Those two simple words can really make one feel like she's a princess, no matter what the circumstances might be.
So there you have it…..my list of 43+ Holiday Wellness and Lifestyle Gift Ideas. What's on your list?
If you liked this post, you might also enjoy: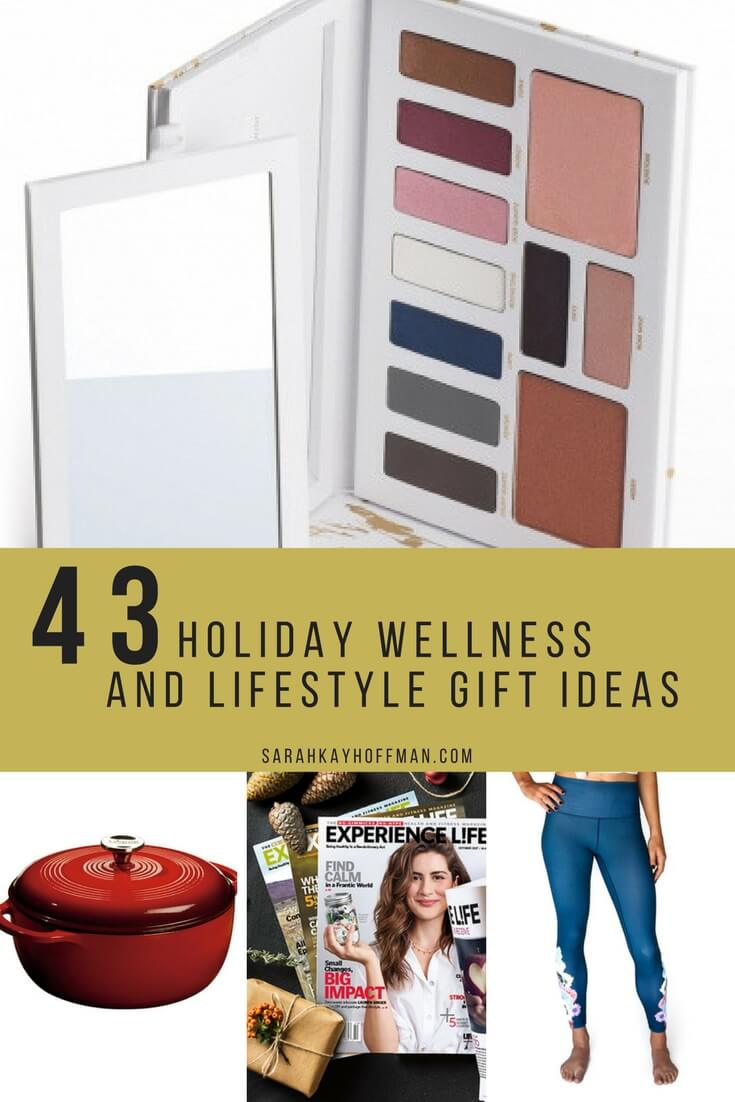 Disclosure: Several brands and companies have sponsored this post, and many of the other links are Amazon Affiliate links. All opinions stated here are 100% my own. I appreciate your support, as this compensation helps with expenses to keep this blog up and running, and for me to continue sharing all that I can with you. For my full disclaimer and disclosure click HERE. Thank you for your support!

Xox,
SKH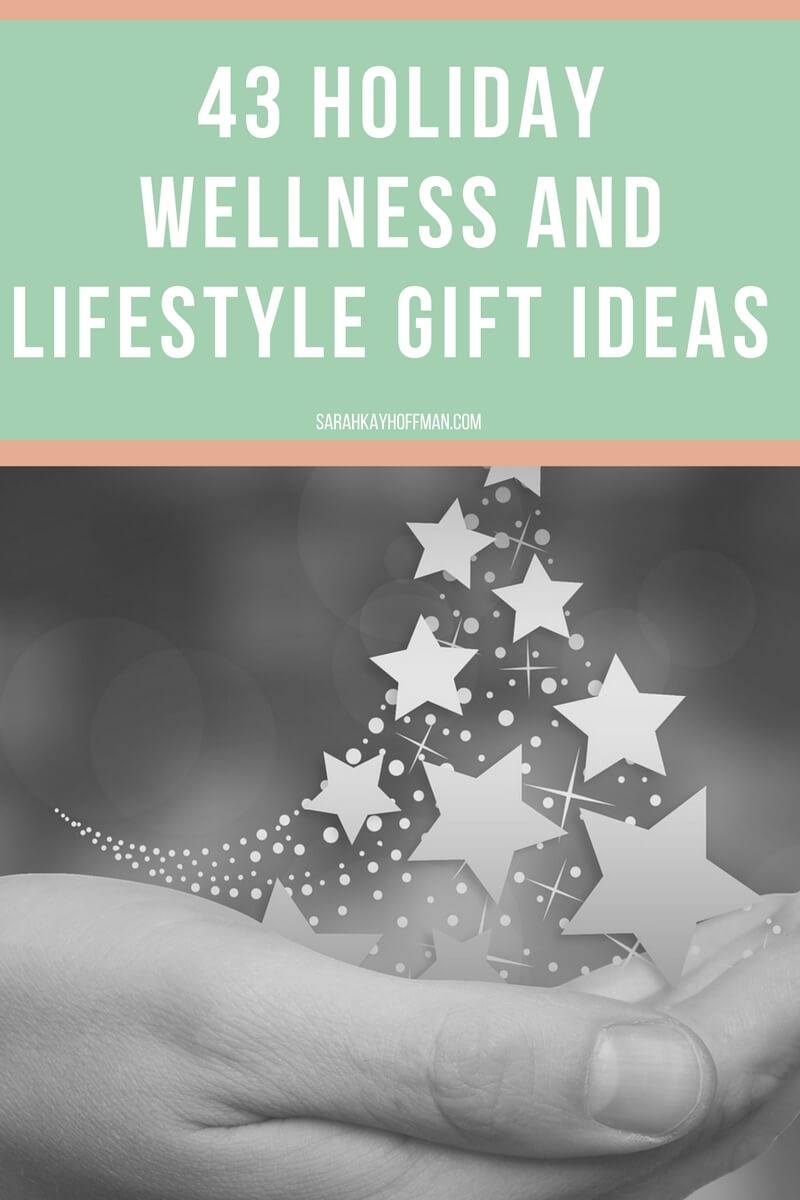 You will heal. I will help.