Yay for fall fitness and food!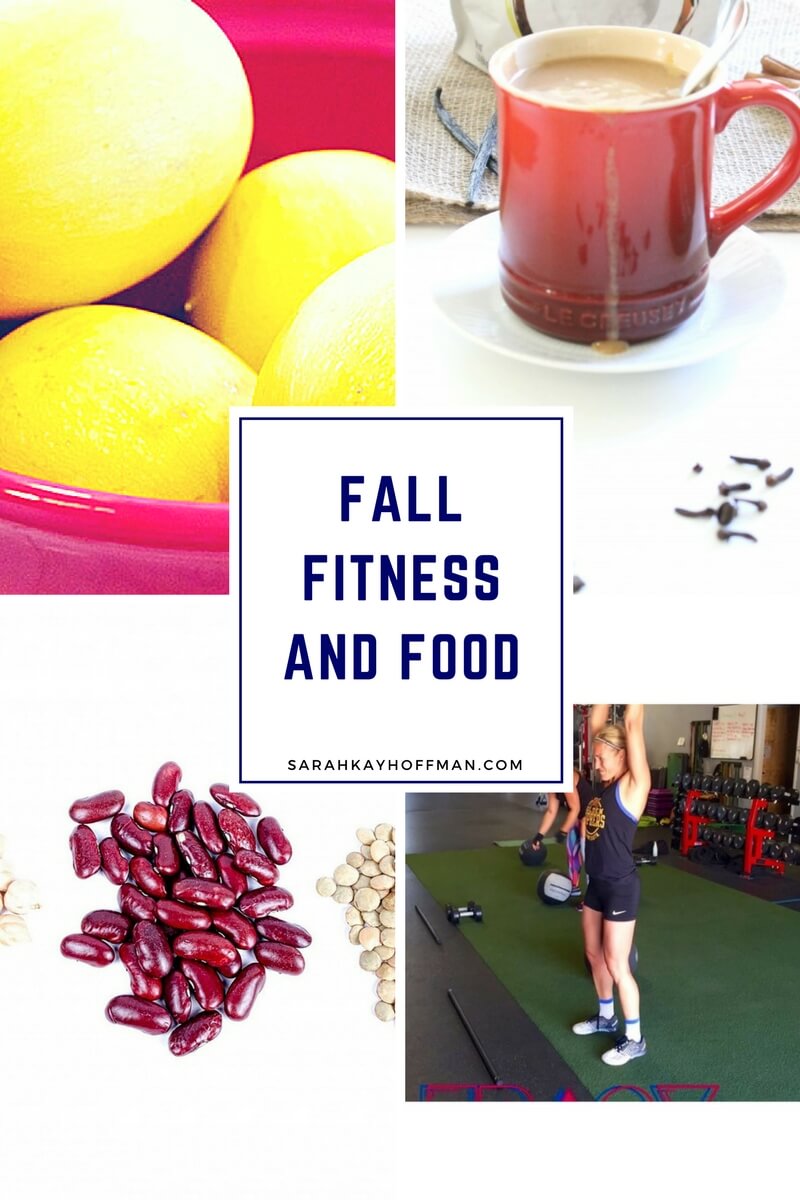 I love this idea of flirting with your fitness edge.
Day 58 of 101 days of blogging is all about finding your fitness edge.
This fitness edge can be found in so many different ways; I happen to adore that today's quote mentions, "bursts of high-intensity…."
Yesterday on my Facebook page, I posted a picture of me and the cardio sesh.
I started getting questions like, "10 minutes?" And then a, "Even though it's #HIIT – Still think you need 20mins."
(Not even mad at either. I love both of the people who questioned and commented.)
My answer and response….
Fitness
That is my fitness edge. I keep talking about it, but I don't think people believe that you can make progress and yet still do less cardio.
I didn't even believe it, until I started practicing it.
But just so we're all clear and all on the same page….this fitness edge does not mean I'm doing 10 minutes of HIIT training each day and that's it.
No, I am working hard in other areas. I am lifting very heavy, 3-4 days per week, doing circuits or the like at least one time per week because I enjoy it. I am walking with my dogs and Ryan 4-5 days per week, and finally, I am eating well (but no I'm not being crazy strict-super-annoying-can't-have-a-glass-of-wine-or-vodka!).
And then, because my stomach needs to move for motility, and I enjoy that final HIIT cardio session, I am doing 1-3 days per week of just a 10-minute HIIT interval run (5.5 "off" to 9.5-10.0 "on).
Fall Fitness and Food
And this is a part of my fall fitness routine.
I keep no secrets. I will tell you the truth – exactly what I do, and exactly how I do it.
In the end, when you're finding your fitness edge, I think James Gordon says it best….
Okay, one last thing for today. It's typically the gluten-free day around my blog today, but I'm kind of in a transitional period between summer and fall recipes.
You should know: fall is my most favorite season to cook and bake!
One day, awhile back, I jotted down every single "fall" food I could find.
This fall, my goal is to use each and every one of these at least one time.
My absolute favorites include:
p.s. Many of those ingredients are used in my AIP Bread recipe!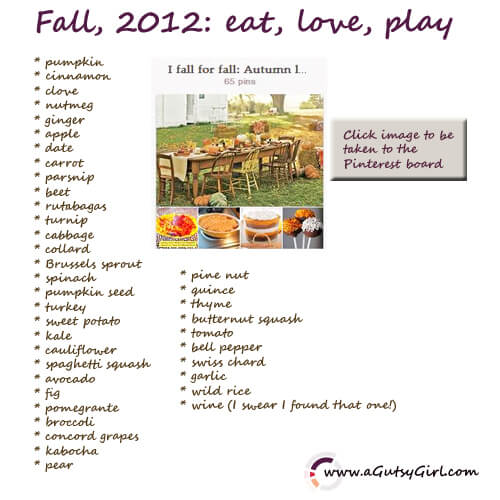 I can't wait to start sharing with you all!
Question: What is your favorite fall food? It doesn't have to be a single food item, but could also be something like pumpkin bread, spaghetti squash, baked apples, homemade applesauce, or stuffing!
By the way, check out this post – all you lovely Gutsy ladies — Can I Eat These Top 12 Fall Vegetables? And then try a new, fall recipe. So good!
Xox,
SKH
You will heal. I will help.