These are 9 things in my summer travel bag.
There are many things I never leave home without. And here are the 9 things I would not leave home without during the summer months.
9 Things in My Summer Travel Bag
Click HERE to save these for later.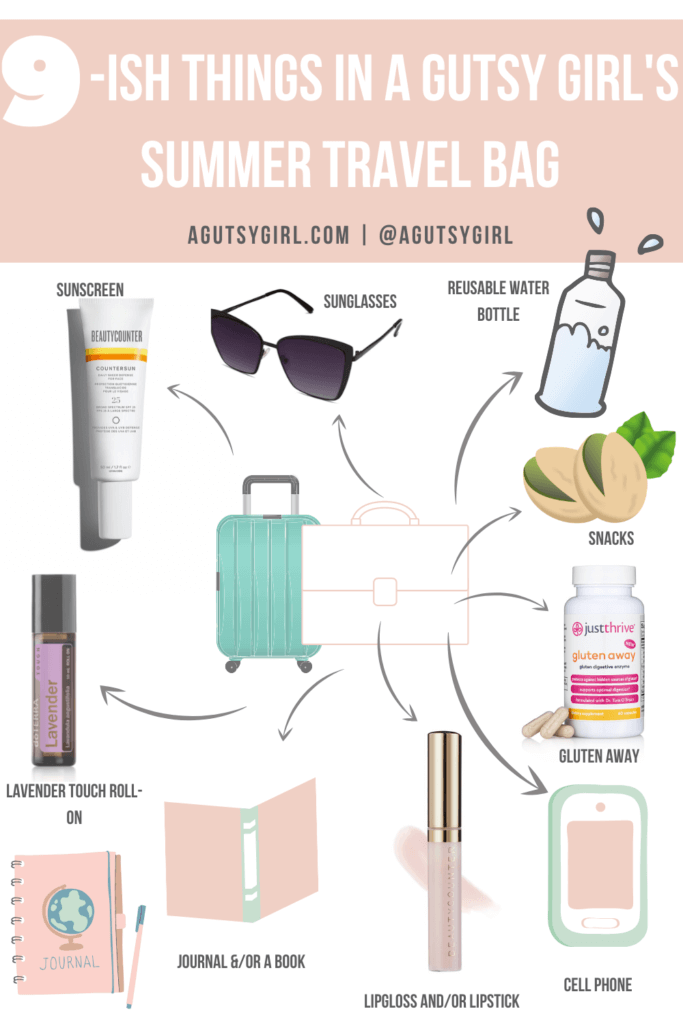 Sunscreen
You can buy it or make it, but sunscreen should always be handy.
HERE is a DIY sunscreen made with coconut oil. If you're not wanting to be a sunscreen DIY'er, then choose a sunscreen from the Beautycounter Sun Shop HERE.
p.s. The Travel Sunscreen Stick is our fave!
Regardless, don't leave home without it. Vitamin D is great; burns are not.
Sunglasses
I need to get a better pair that works more effectively (but do I really?!).
Currently, I own THIS $15 pair from Amazon and also THIS pair from Amazon (also only $15).
Nothing fancy, but sunglasses are a necessity. When I forget them, I feel naked. I know you agree with me.
Gluten Away
When I'm out and about, I never leave home without a bottle of the Gluten Away. 
No, the point for carrying it is not that it negates all gluten (especially if you have Celiac Disease).
But HERE are some important things about the Gluten Away.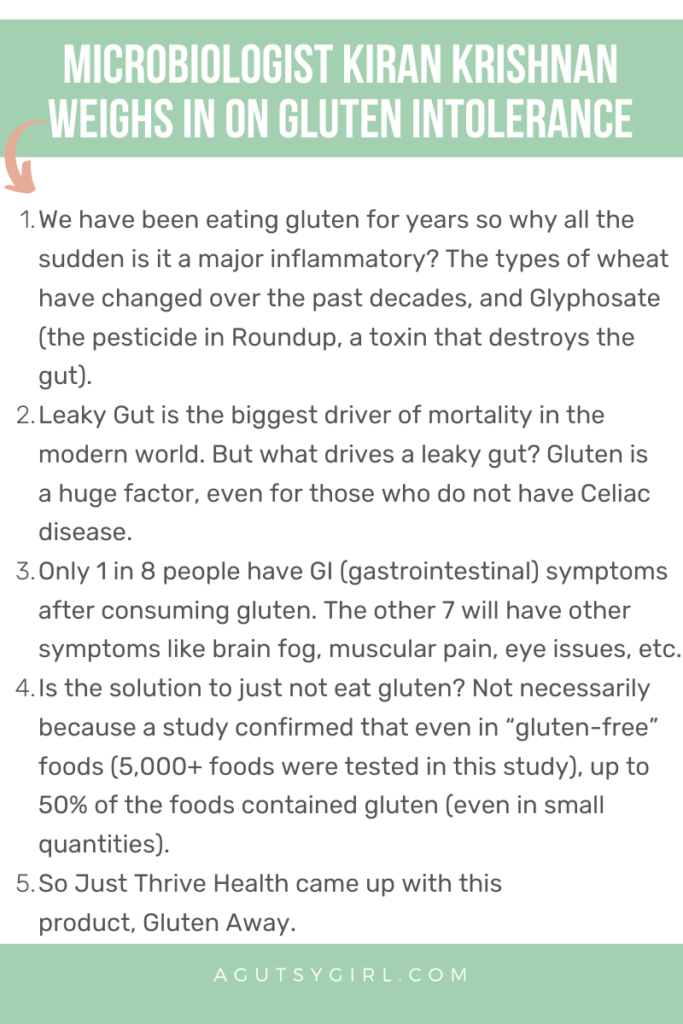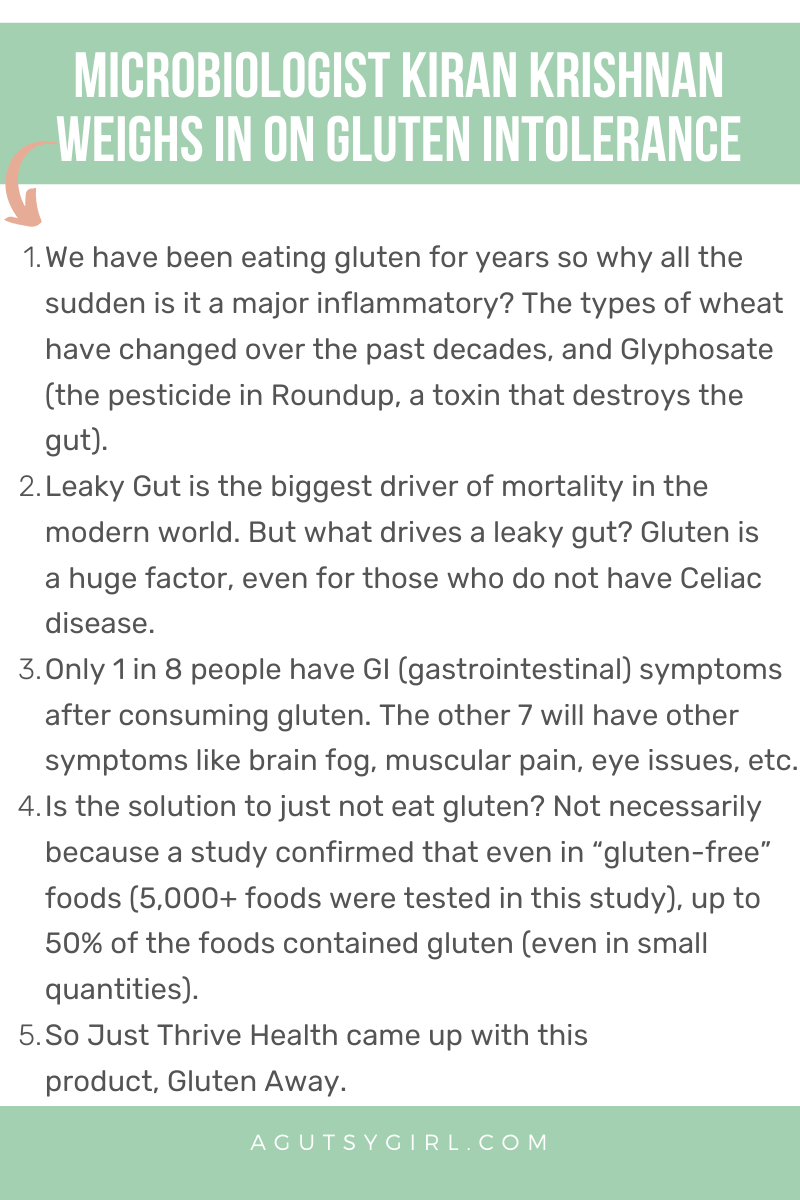 Snacks
I never travel anywhere, by myself or with the kids, for any longer than an hour without snacks.
One can never be too sure when the hangry pants will arrive.
Here are some of my fave travel snacks (that are also good for the gut + kid-approved)!
Trail mix (we love the DIY trail mix I make)
Grass-fed beef + turkey sticks (LEGIT the best + highest-quality beef + turkey sticks on the market)
Journal +/or a Good Book
For most of my life, I've never, ever, ever, ever (catch my drift?!) left home without a journal or notepad of sorts.
Being out and about is very inspiring to me, and I'm constantly writing things down and recording various moments, ideas, etc.
During the depths of my gut-healing phase, I carried my gut-healing journal with me everywhere. It's THIS one (you can also grab the instant download PDF version of it below).
I also always have a good book handy. Find a topic or genre you enjoy, and dive in. Need a book recommendation? I put together several HERE.
Lipgloss and/or Lipstick
Who am I writing that I carry lipstick in my purse/travel bag? But it's true.
I'm obsessed with the Beautycounter lipgloss and lipstick. I have so many.
Because I have so many, there is always at least one lipgloss and lipstick in my travel bag. 
Reusable Water Bottle
I love, love, love the S'well Water Bottle.
I also love my Simple Modern premium insulated water bottle that you'll find in the Target Edition Gutsy Finds.
Function and fashion are a lovely duo.
Cell phone
I never leave home without it, though I should more often, yes?!
I don't bring it, necessarily, for the connection element.
Instead, I need it accessible to take pictures of my children.
Also, when I was healing my gut, I religiously used it for the Monash app (and many other "health" apps).
dōTERRA Lavender Touch
Do you know what Marco Polo is? If not, look it up. Anyways, my BFF's will confirm this one, as I'm frequently putting it on when I send them videos.
I keep my dōTERRA Lavender Touch roll-on in my bag with me at all times because it provides soothing comfort to the skin while relaxing my mind.
Because it's a roll-on, it's a simple stick I can put in my bag for easy access.
And there you have it – 9 things in my summer travel bag. What's in yours?
If you liked this post, you might also enjoy: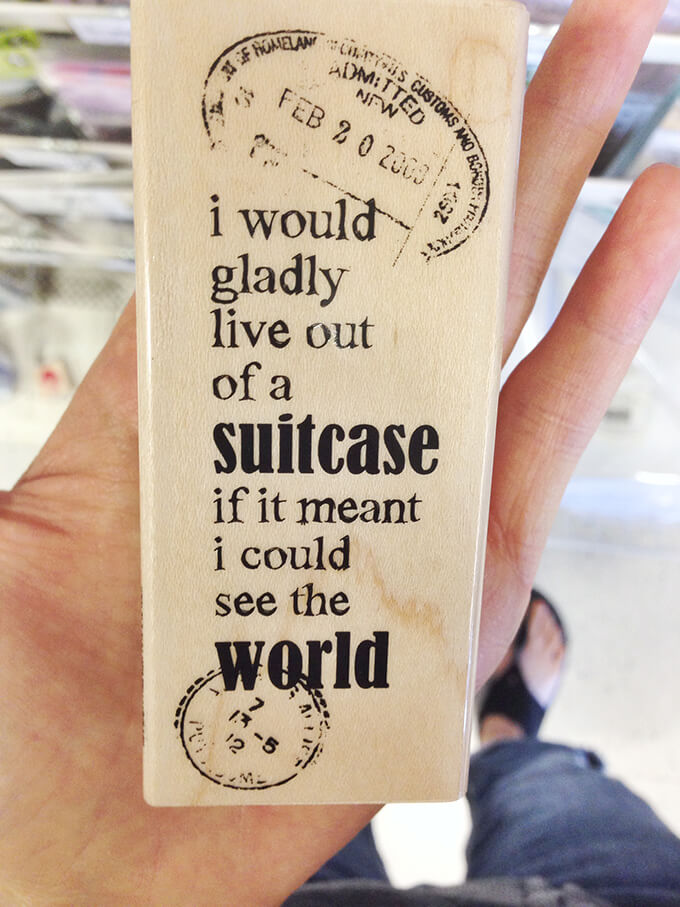 Xox,
SKH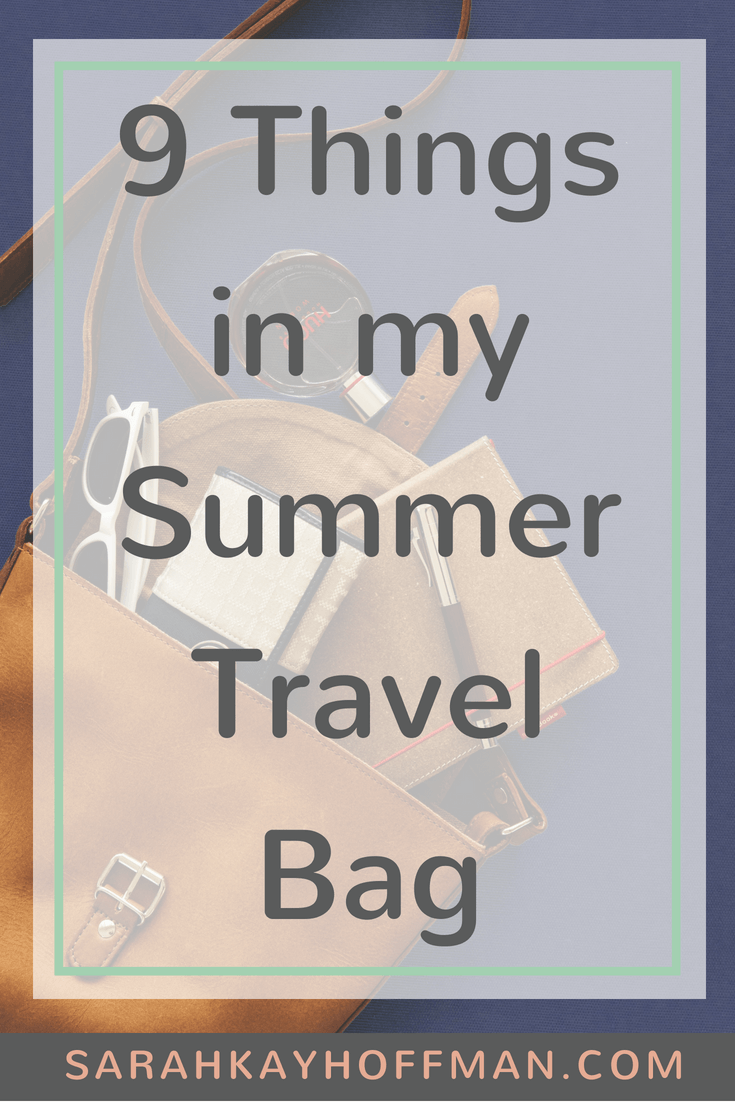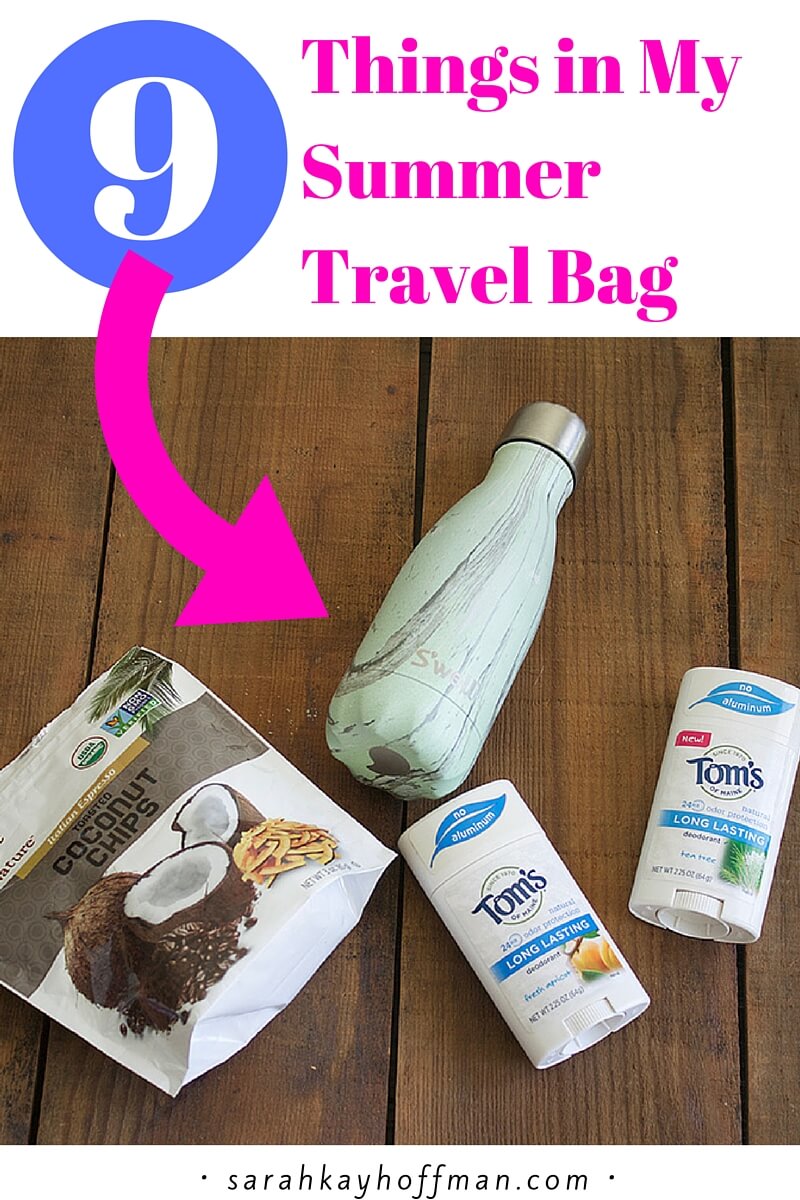 You will heal. I will help.