Today I want to share my top 10 healthy snack bar ideas.
During the summer, some are busier than any other time of the year and the rest of us have more free time for cooking, baking and creating snacks.
I'm giving you a blend of pre-packaged, on-the-go ideas and things you can make on your own so that you can choose whatever works best for you.
Top 10 Summer Snack Ideas
Click HERE to save this post to Pinterest.
Pre-Packaged Summer Snack Ideas
Most of the pre-packaged items on the top 10 summer snack ideas list can be found in my free Travel and Convenience Snack Guide Companion, which hosts almost 200 products that I have broken down for you into categories like gluten free, dairy free, Paleo, Vegan, Organic, SCD, AIP etc. (+ have also included total grams of sugar and total net carb counts).
To view this guide on-the-go via a Google Docs spreadsheet to customize for your own, specific dietary needs, click HERE.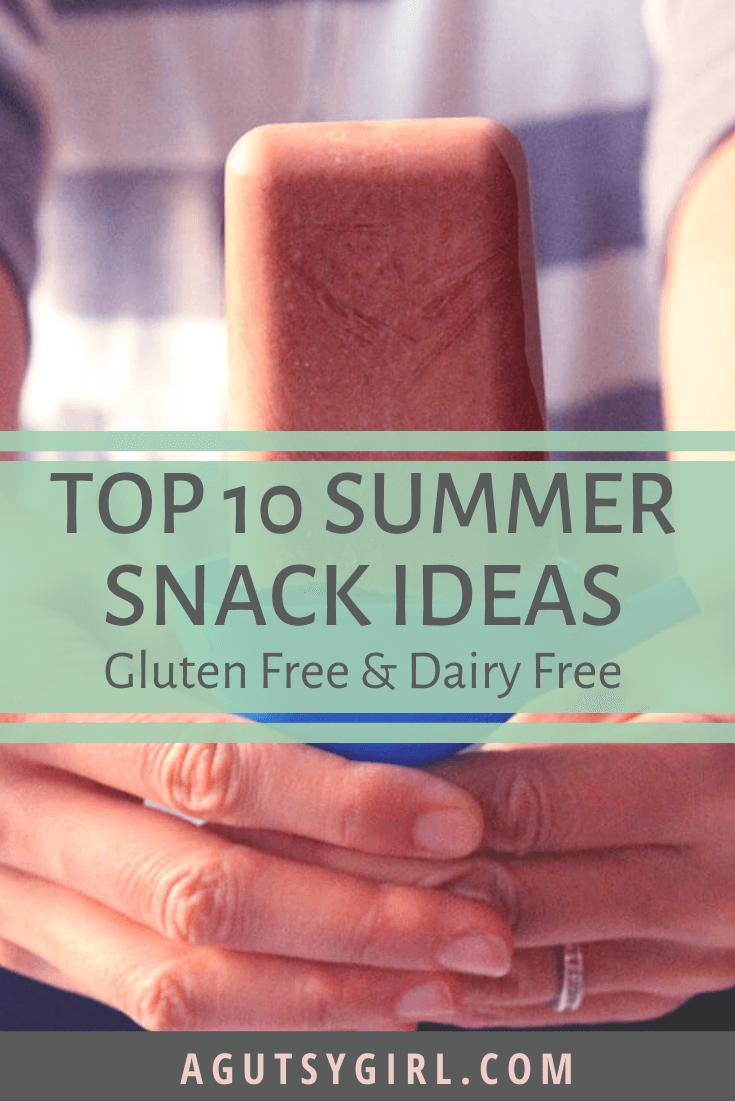 DIY Homemade Summer Snack Ideas
I realize this is a plug for a paid recipe of mine (you can also find it in The Leaky Gut Meal Plan if you have the book), but I'm telling you….this is, hands down, one of our favorite snacks that we enjoy at home and take with us on the road frequently. My AIP Bread recipe is one recipe with two different outcomes, depending on your mood. There is a sweet banana bread version and a starchy, more savory, version. Take your pick, then eat it plain and/or pair it with anything you'd like. And yes, you could turn it into a salmon sandwich using the salmon from above.

No top 10 summer snack ideas list would be complete without ice cream because summer demands cool treats. This Mint Chocolate Popsicles recipe was taken from my summer eats, treats and desserts e-book (which is also filled with summer snacking ideas). Listen, no one has ever been able to deny ice cream on a hot, summer day. Even if you need to be dairy-free, this recipe has got you covered!

Smoothies

Morning, noon or night, a smoothie will always be a good summer snack idea. I have made countless smoothie recipes over the years. Take your pick from some favorites: 5-Ingredient Strawberry Pina Colada Smoothie Recipe and 7 Days of Smoothies Challenge.

Whipped coffee to popsicle. This is a recipe I stumbled upon by pure chance during the spring. Now that it's almost summer, it's golden. Coffee meets cooling.

Homemade Trail Mix for Kids

I created this video quite some time back, but I still do these trail mixes to this day. They are simple, healthy, and convenient.
And there you have it….my top 10 summer snack ideas.
Now go, play, enjoy, eat, live, munch, snack, love.
If you liked this post, you might also enjoy:
Check out the 3rd tab, "Food" from my FREE Master Gutsy Spreadsheet for many more ideas and discount codes!

Xox,
SKH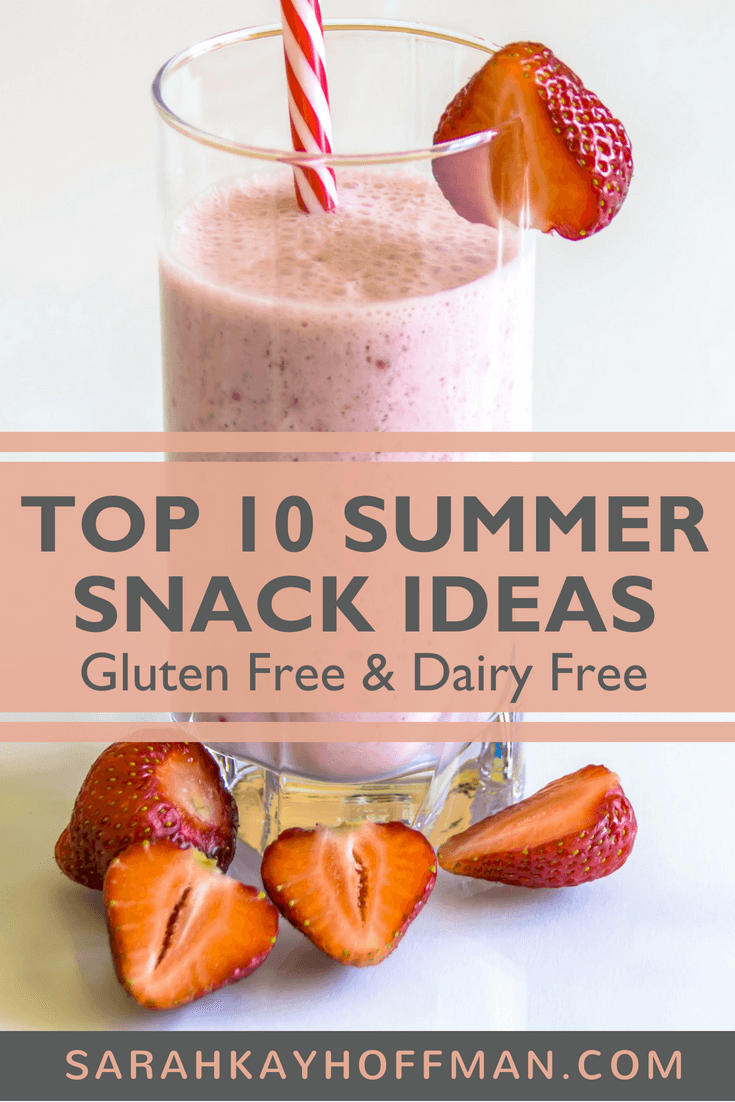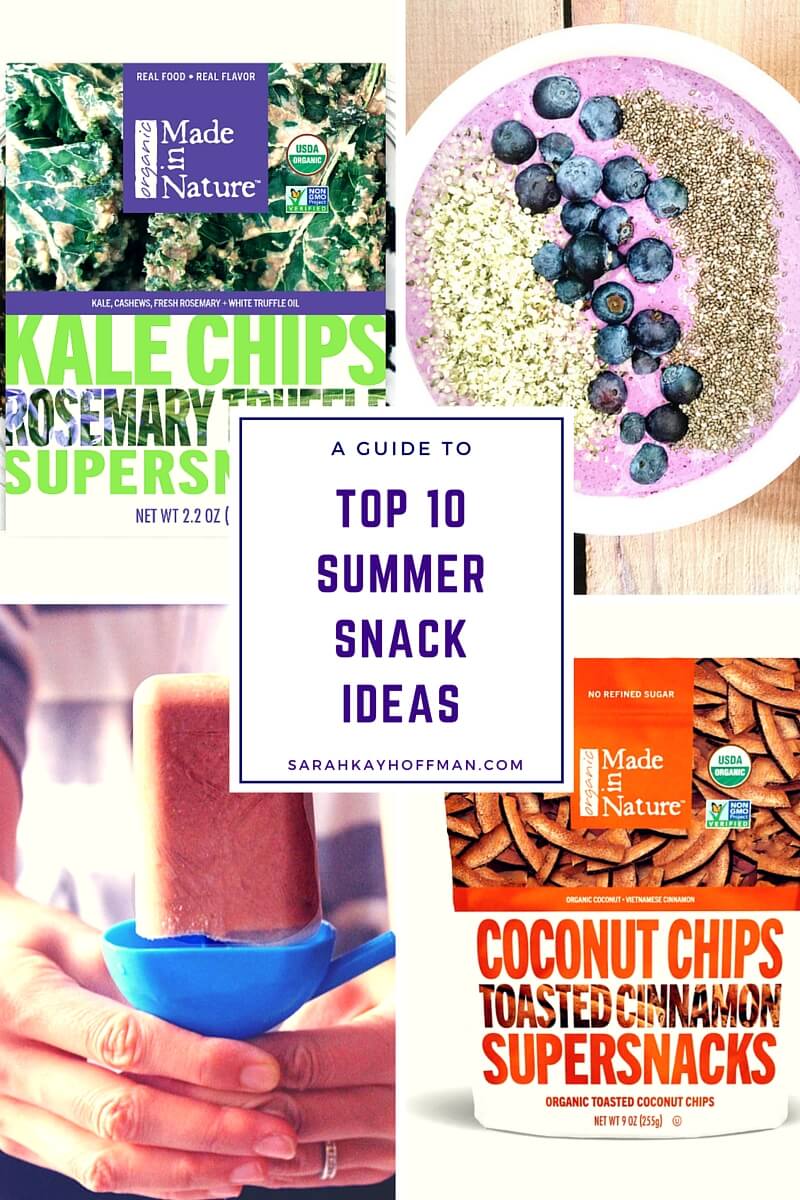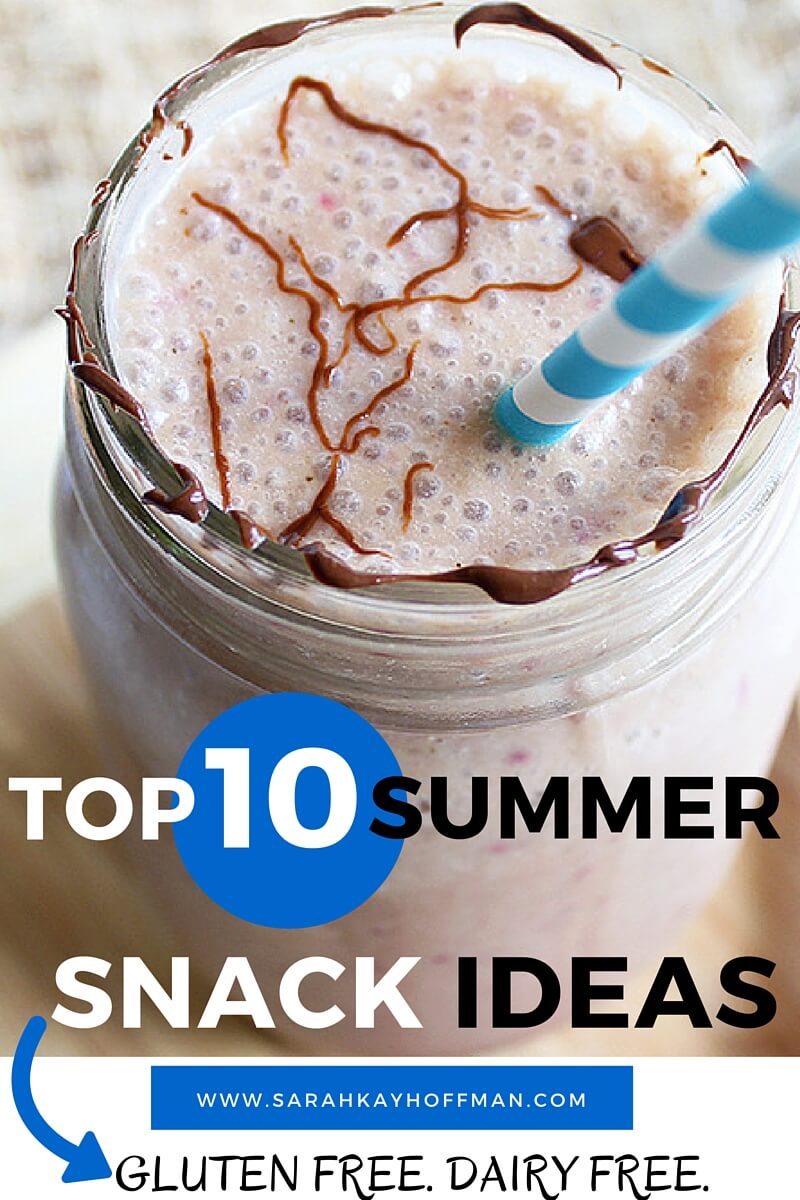 You will heal. I will help.