I know. Low-FODMAP sweets; the exact post you've been waiting for.
Today I'm going to make all your sweet tooth, belly-craving dreams come true.
Just in time for Valentine's Day, you're not going to want to overlook any of this post.
Before we get started, there is a disclosure.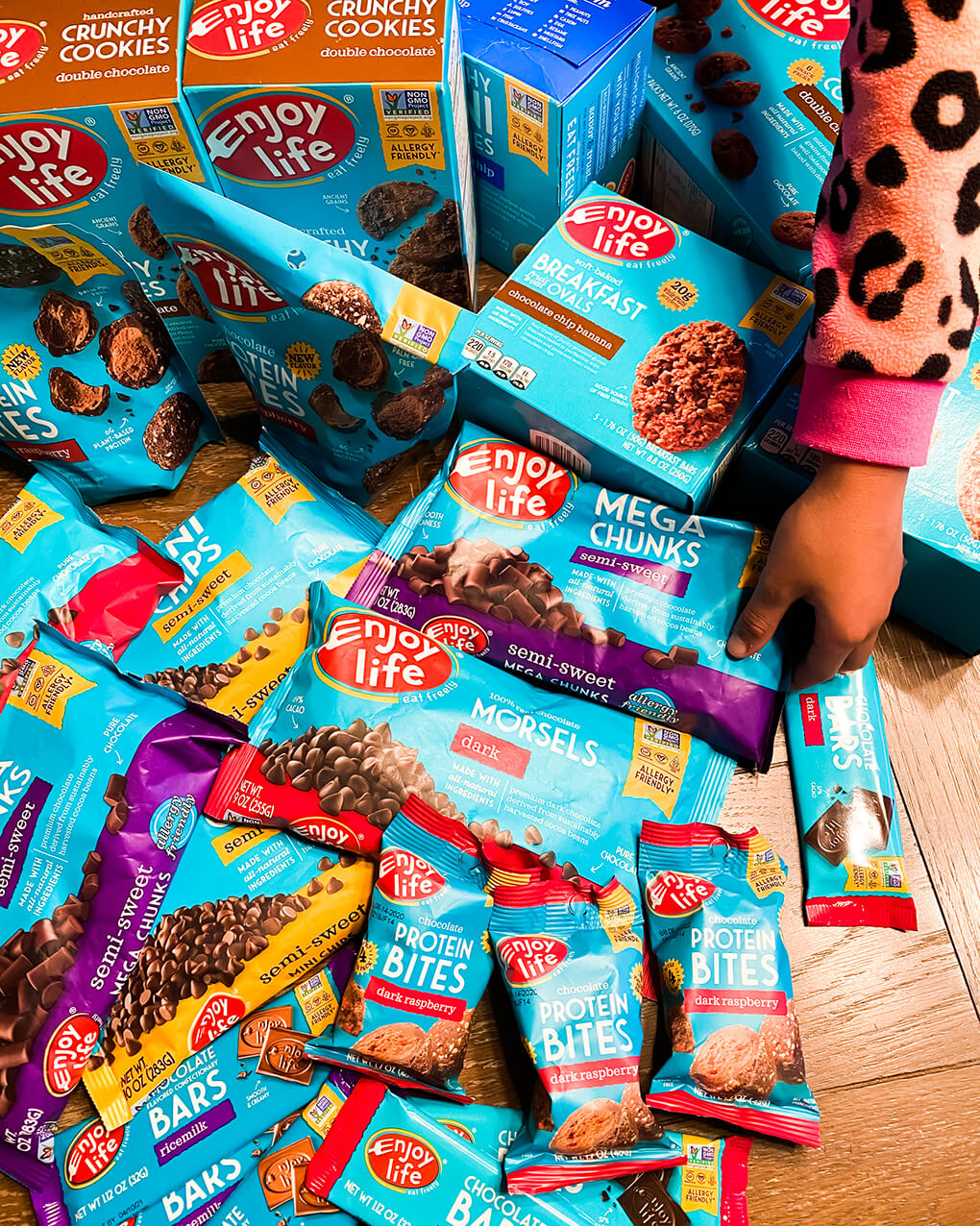 Disclosure: This post is a paid partnership with Enjoy Life Foods. All opinions stated here are 100% my own. I appreciate your support, as this compensation helps with expenses to keep this blog up and running, and for me to continue sharing all that I can with you. For my full disclaimer and disclosure click HERE. Thank you for your support!
Now that we have that out of the way, I guess I should disclose what's really important.
Our family is obsessed with Enjoy Life Foods. In case you weren't aware, Samarah has created her own Banana-Apple-Chocolate Chip baked balls (aka breakfast muffins) using the Enjoy Life Mini Chocolate Chips.
I'm constantly talking about them and purchasing their products.
This is just a special, bonus post filled with the goods you need stat.
Low-FODMAP Sweets
Click HERE to save these low-FODMAP sweets for later.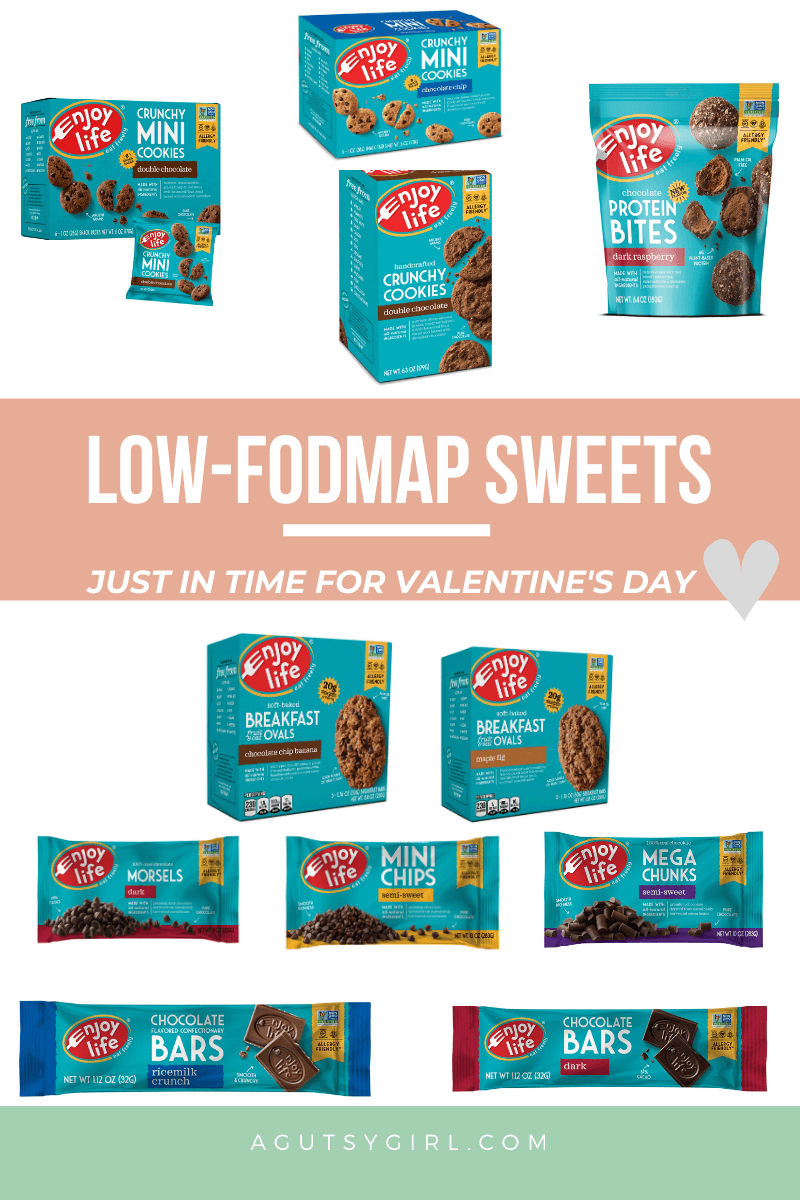 This post fits perfectly in line with the information I shared on Gut Healing with a Sweet Tooth. These were the top 4 tips from that post.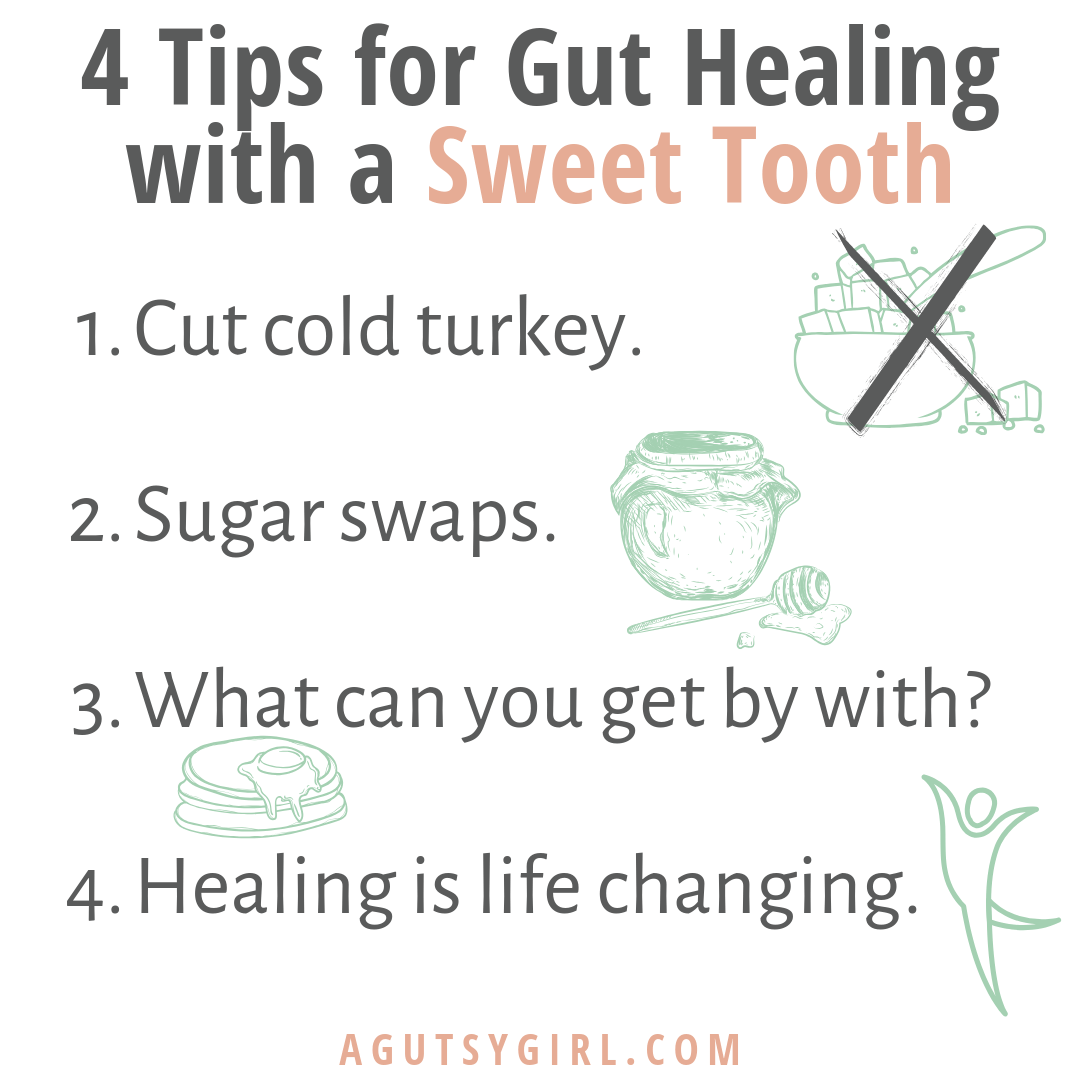 So clearly, we are not cutting cold turkey by enjoying these low-FODMAP sweet options.
We also really aren't doing any kind of sugar swaps.
But we are embracing what we can get by with because listen, this is a key component in healing.
If you have SIBO and that's why you are avoiding FODMAP foods, then you don't need to give everything up (necessarily). In that case, the low-FODMAP sweet options I have for you today are your best option.
What is a Low-FODMAP Sweet?
In order to be a low-FODMAP sweet, two criteria will be met:
Low-FODMAP. I didn't say no FODMAP. I said, low. There is a difference. Learn more about FODMAPs HERE. There are 100+ graphics for various foods and their thresholds for FODMAPs in Reasonable SIBO.
Sweet. When I think sweet, I automatically think sugar. In some way, shape, or form, a sweet uses sugar (nutritive and/or non-nutritive) or contains something that is naturally sweet (i.e. coconut butter).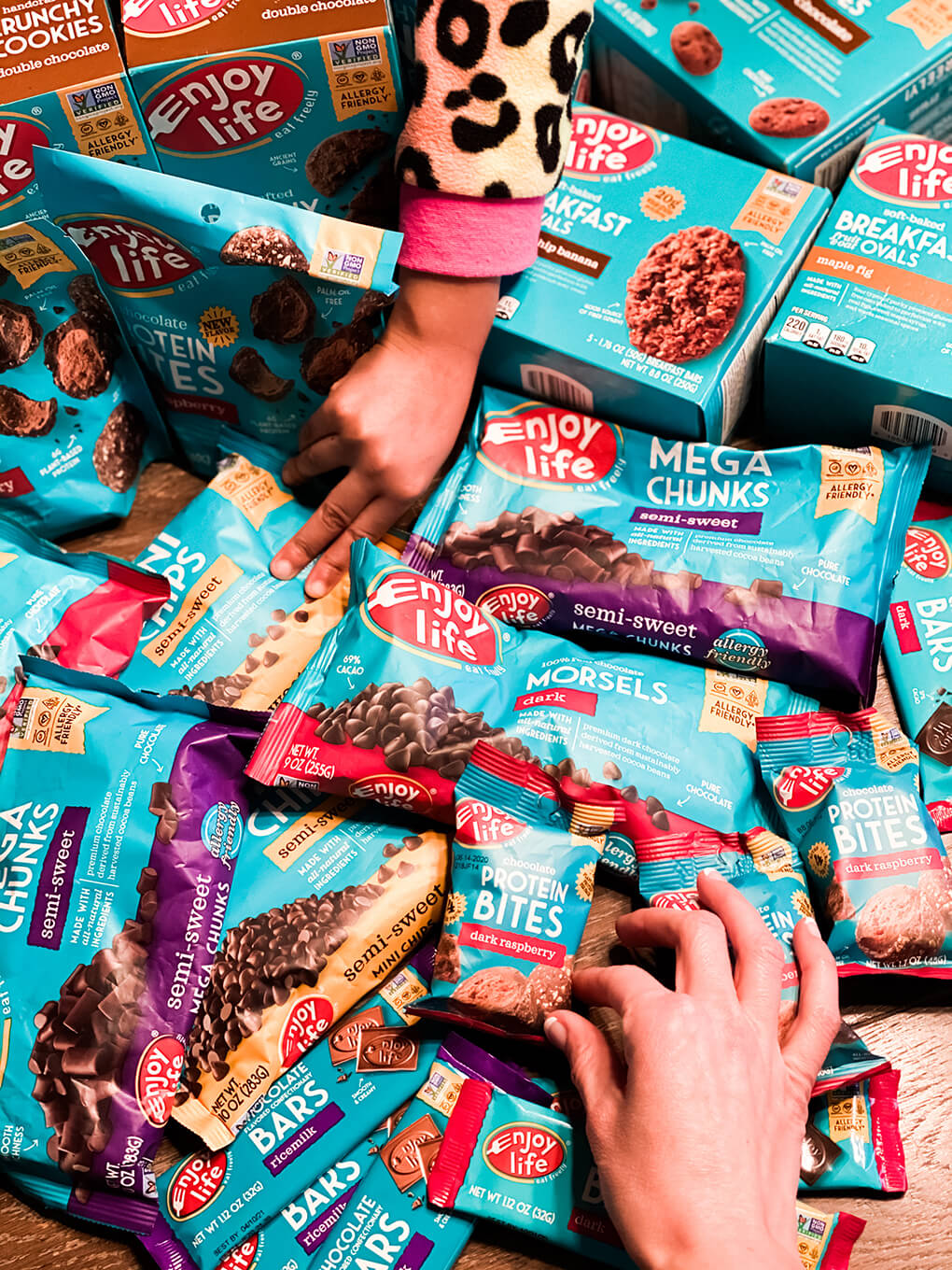 These sweets listed below are for Valentine's Day (and beyond).
Because, c'mon….chocolate every day is just kind of a given, yes?!
So we'll start with breakfast because as I always used to say when I owned A Loving Spoon nut butters: Dessert for breakfast is totally appropriate.
After breakfast, I'll share some of the snacking options. And finally, dessert; purely chocolate, insanely delicious low-FODMAP sweets dessert.
11 Low-FODMAP Sweet Recommendations
What Low-FODMAP Sweet Will You Try?
Ladies, listen up. Enjoy Life Foods has stepped it up with their products catering to all Gutsy women.
I mean, they were already free from the 14 most common food allergens, Verified Non GMO, and Certified Gluten Free, but now they are giving the low-FODMAP community a daily reason to smile.
You can purchase through the Enjoy Life Foods website, at your local store (our Walmart even carries some of their products), and obviously through my BFF online organic marketplace, Thrive Market.
Questions? Drooling? Okay, enjoy (life) – get it?!
Xox,
SKH
You will heal. I will help.