If you want my honest opinion, I think juicing for gut healing and smoothies for gut health.
Can you have a juice whenever? Yes. Should you consume a lot of smoothies while gut healing? Maybe.
Let's first discuss juices and smoothies.
Juices vs. Smoothies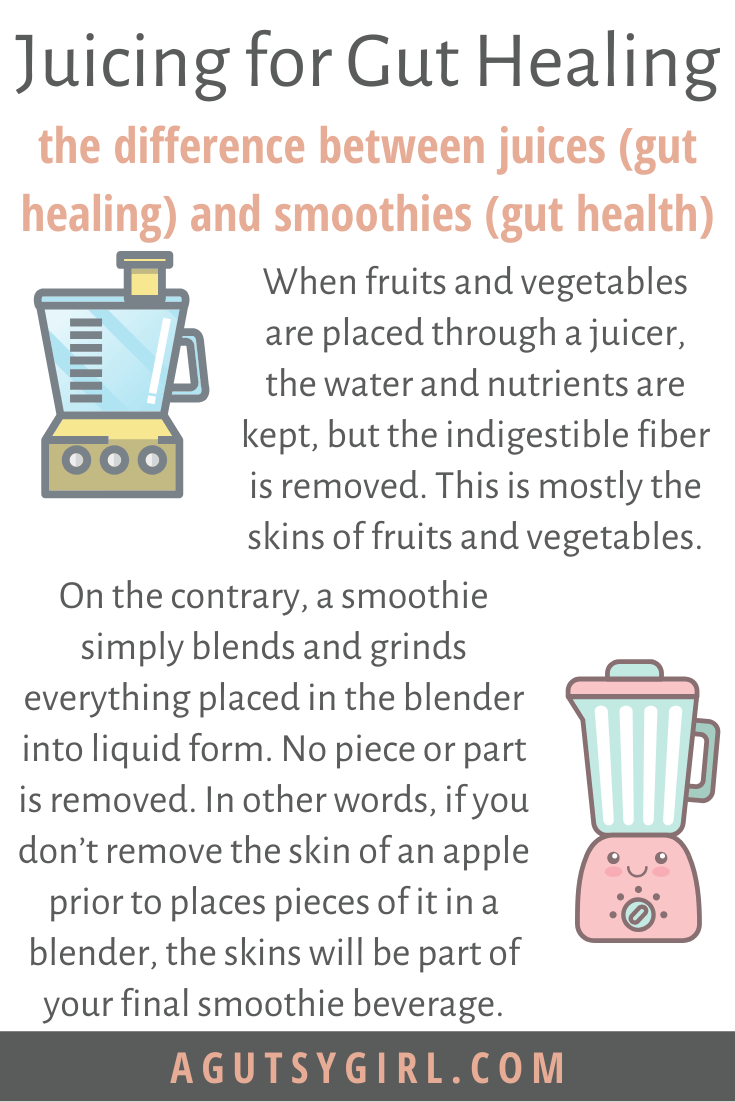 While both juices and smoothies are beverages you consume, the difference lies in the way they are prepared.
A juice uses a juicer; a smoothie a blender.
When fruits and vegetables are placed through a juicer, the water and nutrients are kept, but the indigestible fiber is removed. This is mostly the skins of fruits and vegetables.
On the contrary, a smoothie simply blends and grinds everything placed in the blender into liquid form. No piece or part is removed. In other words, if you don't remove the skin of an apple prior to places pieces of it in a blender, the skins will be part of your final smoothie beverage.
Juicing for Gut Healing
Click HERE to save this post for later.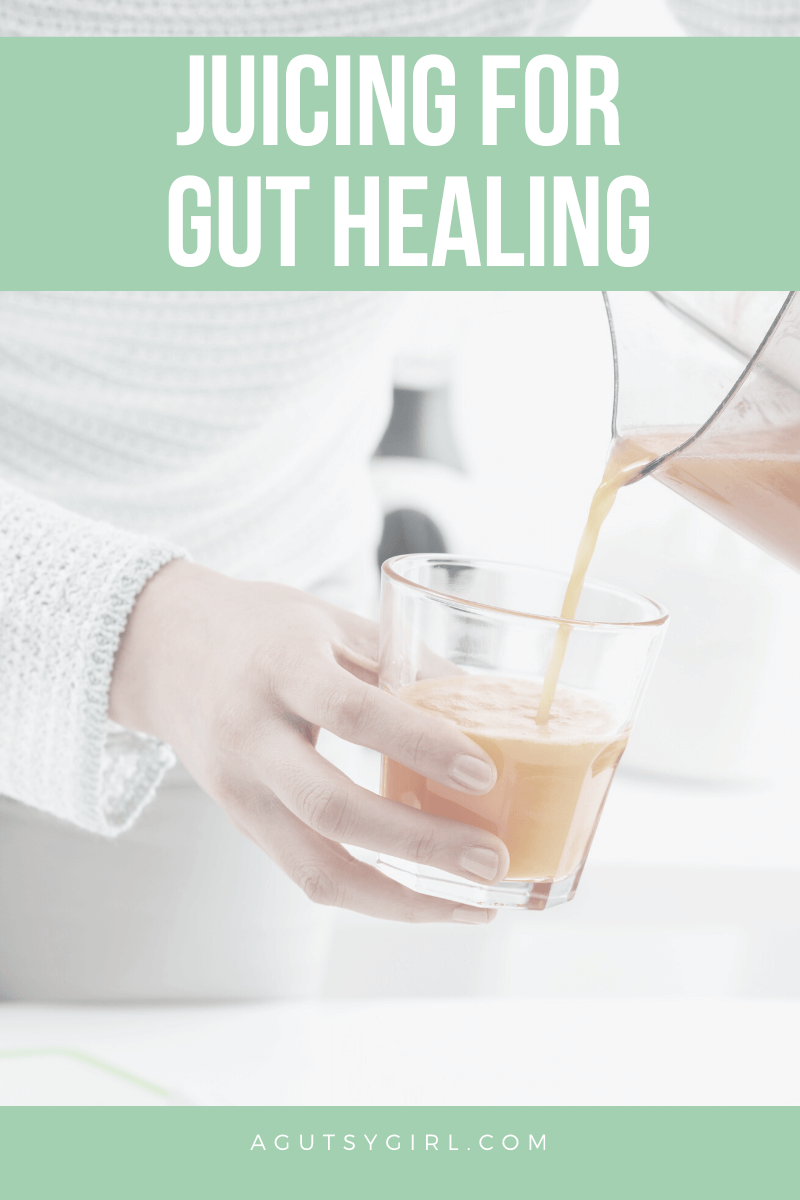 Today we are focusing on juicing vs. the smoothie.
Juicing is truly a great way to get more vegetable nutrients into your diet while healing your gut.
The act of juicing helps remove most the fiber and roughage that could be contributing to current gut misery.
In "Is Fiber Helping or Hurting Me," I mentioned,
But for those of us with compromised guts, who are still on our gut healing journey, we must be aware that fiber is one of the natural habitats for bacteria in the gut. In fact, they feed on it. Thus, the fiber we are getting can ultimately provide a good habitat for the bad bacteria, aggravating the inflammation in the gut wall.
Because of this, eating large quantities of vegetables, raw vegetables and maybe even just vegetables in general, could pose many problems.
Am I Still Getting Nutrients by Juicing?
By now you know how much I studied the GAPS Diet back in 2009, yes? On page 205 of the book, Dr. Natasha Campbell states,
Juicing removes the fiber which impairs absorption of many nutrients in fruit and vegetables and aggravates the condition in the already sensitive digestive system. The digestive system has virtually no work to do in digesting juices, they get absorbed in 20-25 minutes, providing the body with a concentrated amount of nutrients.
In other words, yes, yes you will still be getting nutrients and if your in a gut-healing phase, you might even be absorbing them better via juicing.
What is the Best Juicer?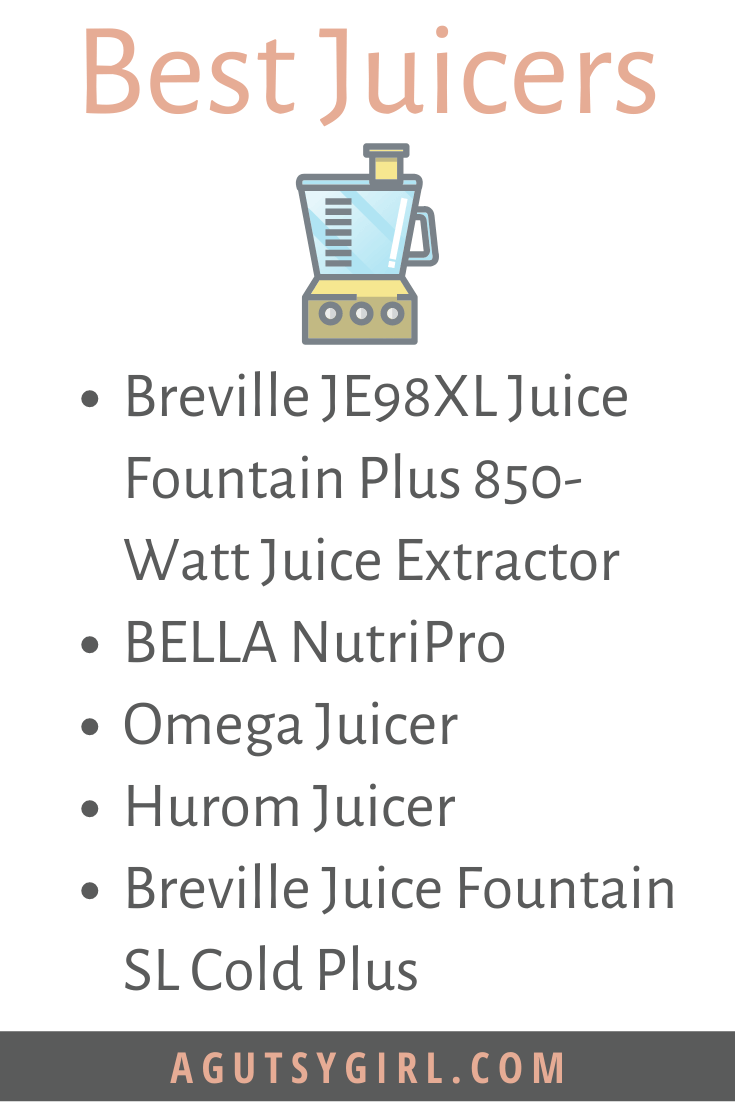 Let's say you're sold on juicing for gut healing. I already know your next question, "What juicer should I use?"
There are so many out there, and truth be told, I have not used that many of them. Obviously – because they are expensive and I don't need 17 different juicers.
In fact, currently I don't own a single juicer. (After researching and writing this post, though, I want one again.)
Two juicers I've owned and enjoyed in the past:
And here are some juicer brands I've researched to be "the best." Some are brands in general; others are specific models. Thus, these are the ones I'm considering for my next purchase.
Juicer Considerations
Honorary want: the Smeg juicer. While in LA recently, I stayed in a hotel that had a Smeg coffee maker. I'm literally obsessed with all things Smeg. Their style and branding is on point and classy. The Smeg juicer is for citrus, though, so it's really not an all-in-one. You might still want one. I do.
If you have used any of the above and have a strong recommendation – either for or against any of them, could you please leave your thoughts in the comments below?!
A Juice Recipe
I used to juice all the time. When I was healing, I was obsessed. There are a lot of different juice recipes throughout this website. Search and you'll find.
But this one was always a super simple, favorite option.
Ingredients
broccoli
carrots
apple
celery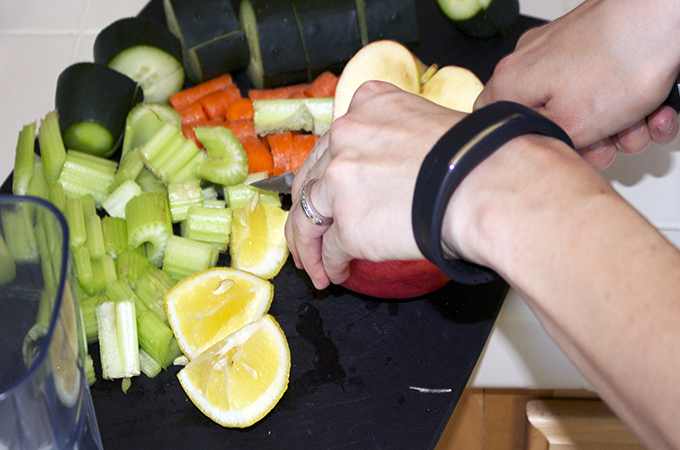 Once the ingredients were placed in the juicer, the liquid fell to the right; the "junk" dispensed to the bucket on the left.
Back then, I always topped my juices off with coconut milk because I loved the extra creaminess. Just an option.
Did you like this post? Here are more things you might enjoy:
Xox,
SKH
You will heal. I will help.