Similar to how I do smoothies, I also get crafty with gut healing boosts for bone broth. Today I want to share 10 gut healing boosts for bone broth.
Basic Chicken + Beef Bone Broth Ingredients
Between my two bone broth recipes contained within The Leaky Gut Meal Plan: 4 Weeks to Detox and Improve Digestive Health, here is a total list of ingredients:
apple cider vinegar
bay leaves
beef bones
black pepper
carrots
celery
chicken bones
cilantro
garlic cloves
leek
lemon
olive oil
parsley
red onion
rosemary
salt
thyme
water
yellow onion
And no, no those are not all used in any one recipe. It's just total ingredients.
Okay, now that we're clear on that, here are 10 other things to add to your bone broth for gut-healing purposes.
10 Gut Healing Boosts for Bone Broth
Click HERE to save this post for later.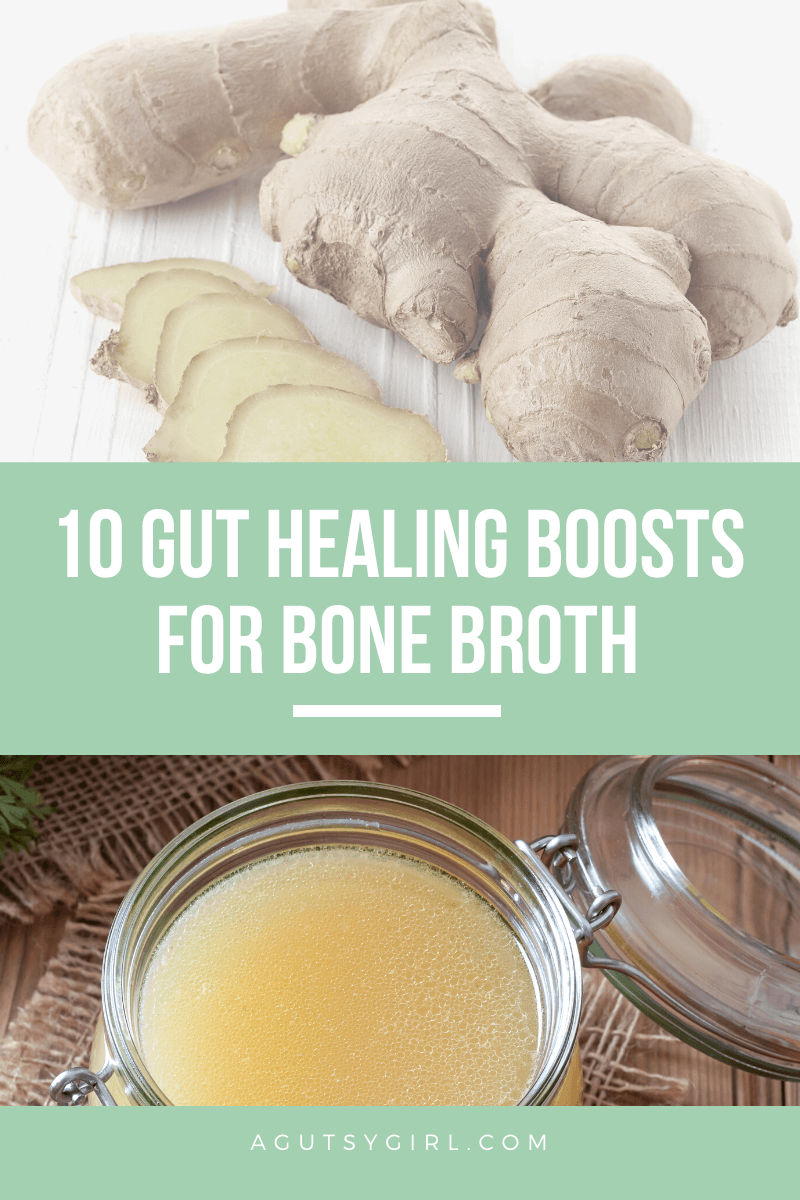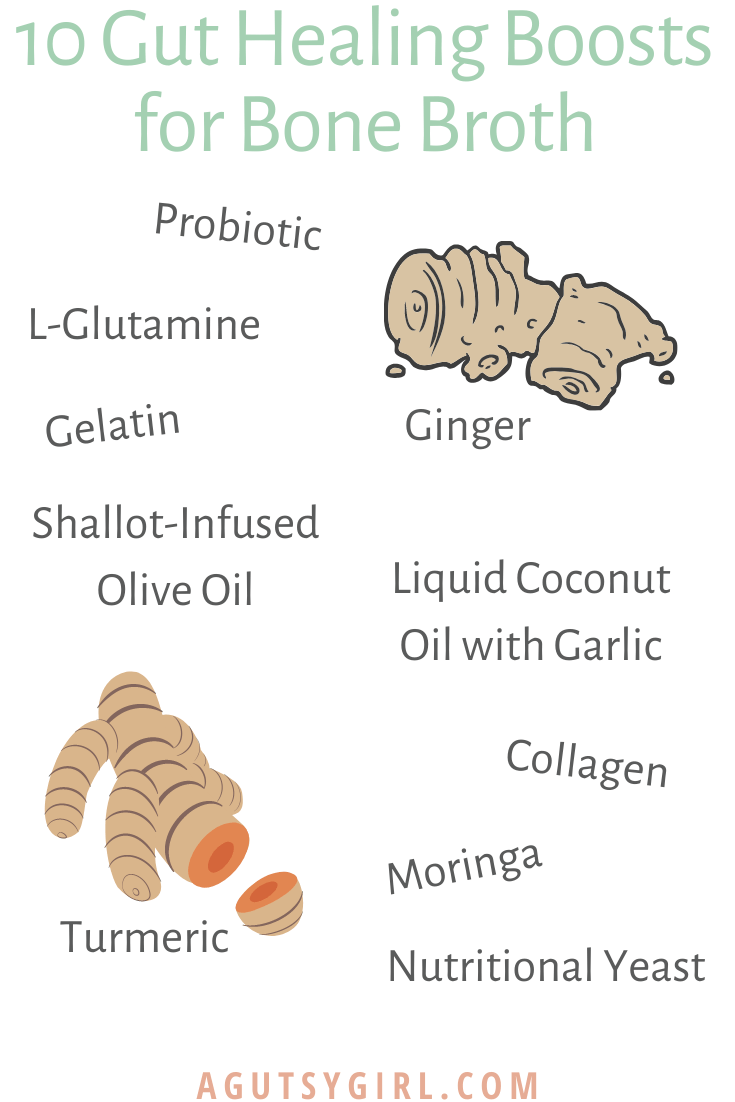 When to Add the Gut Healing Bone Broth Boosts?
You can add the above 10 ingredients pretty much anytime during the process. To each is own.
However, here is what I do.
During
probiotic
moringa
turmeric (whole root and powder)
Liquid Coconut Oil with Garlic
ginger (whole root)
Shallot Infused Olive Oil
After
collagen
gelatin – however the key to this is that you have to add it to your cup or bowl super slowly, whisking constantly until fully dissolved (or it will clump)
l-glutamine
probiotic
moringa
turmeric (powder only)
Liquid Coconut Oil with Garlic
ginger (powder only)
nutritional yeast
Want to try something really fun? Check out my DIY Mason Jar Table Centerpieces. You'll notice some of the ingredients in those jars. It's a super simple way to make sure they are always nearby!
By the way, these boosts would make great additions for those of you doing a Bone Broth Fast HERE.
Xox,
SKH
You will heal. I will help.